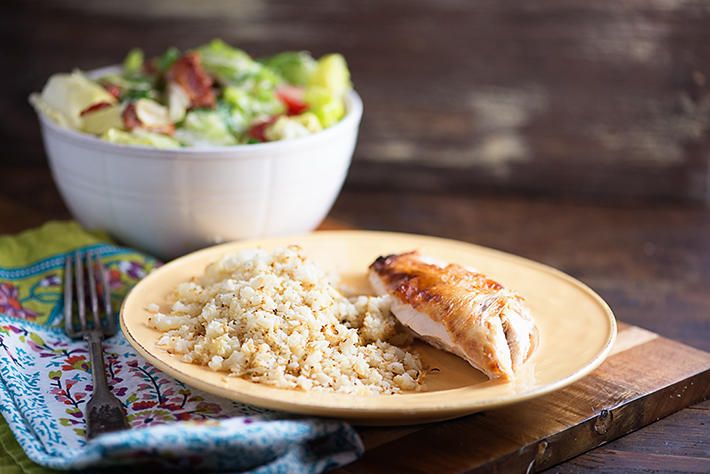 When you're looking for a light and healthy side dish, nothing could be easier than cauliflower rice. All you need is a food processor! Serve it with a simple baked chicken or as part of a big Thanksgiving meal — either way, you'll have happy eaters in no time.
Roasted Cauliflower Rice Recipe
Yield: 2-3 servings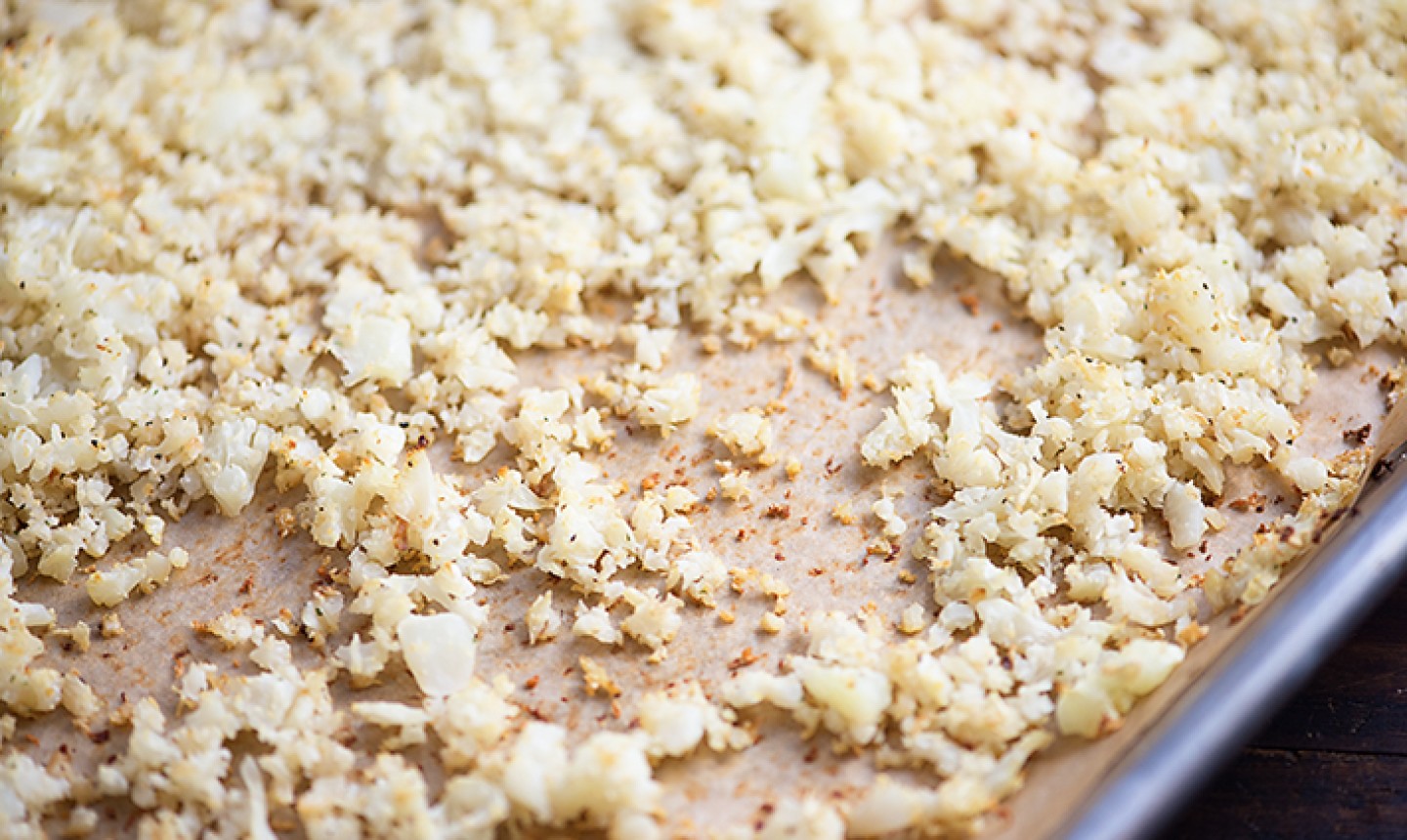 Ingredients
1 head cauliflower
2 tablespoons olive oil
1 teaspoon garlic powder
1 teaspoon salt
½ teaspoon pepper
Instructions
1. Preheat oven to 425 F. Line a large baking sheet with parchment paper.
2. Slice the head of cauliflower into fourths. Remove the stem and cut each piece into 4 or 5 equally sized pieces.
3. Place half of the cauliflower into the bowl of a food processor fitted with the blade attachment. Pulse 7 or 8 times for 5 seconds each, until the cauliflower resembles rice. Repeat with the remaining cauliflower pieces.
4. Add the riced cauliflower to a large bowl and drizzle with the olive oil. Sprinkle with the garlic powder, salt and pepper. Stir to combine.
5. Spread the cauliflower over the prepared baking sheet and roast for 30 minutes, stirring every 10 minutes. Serve immediately.