If you've ever explored French cuisine, you've likely run across béchamel. Before we dive into how to make homemade béchamel sauce, let's first talk about what béchamel actually is!
It sounds pretty fancy, right? Nothing to fear here, though. You've probably eaten (and maybe even made) béchamel many times! It's is one of the "five mother sauces," a term that refers to the five classic French sauces that are considered vital to a serious cook's repertoire. The sauces are called "mother sauces" because, like a mother, each sauce has "children" or spin-offs. There are all kinds of varieties of sauces out there that start with one of the five basic mother sauces.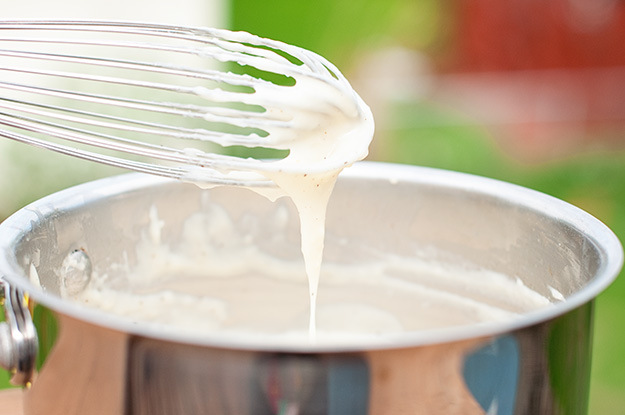 Béchamel is one of the easiest mother sauces to make. It's basically just milk thickened with a roux of butter and flour. It might not sound very flavorful or appetizing, but this creamy sauce is a great starting point for many other sauces, such as a Mornay sauce, cheese Sauce or a mustard sauce. The great thing about béchamel is that it really doesn't even need any doctoring to be fantastic. It works beautifully in lasagna and other baked pasta dishes, lending the dish a fantastic creaminess.
Easy béchamel sauce recipe
Yield: 3 cups
Ingredients:
5 tablespoons butter
5 tablespoons flour
4 cups milk
1/2 teaspoon salt
Directions:
Warm the milk in a saucepan to a simmer.
In a medium saucepan, melt the butter over low heat. Whisk in the flour and stir until smooth. Continue cooking 2 minutes, taking care not to brown the roux as this is supposed to be a white sauce.
Stir in the warmed milk, one cup at a time, and whisk until the sauce is smooth. Bring to a boil, reduce heat, and continue cooking until thickened, about 5-8 minutes. Season with salt.
You can add in a bit of white pepper or nutmeg to your sauce to give it a bit of flavor as well.
It's easy to adjust the thickness of the sauce to your needs by adding more or less milk.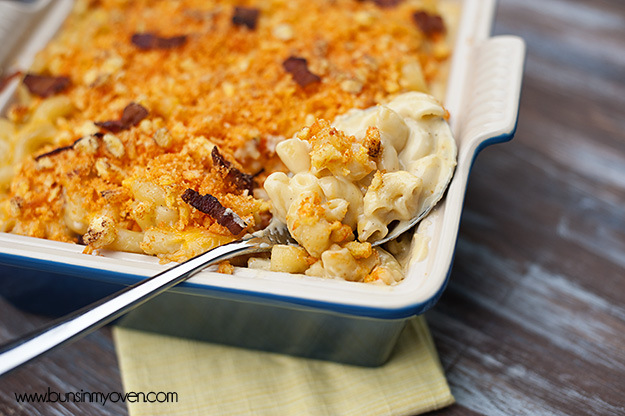 What would I use béchamel sauce for?
I make a béchamel sauce anytime I'm going to make macaroni and cheese! Once the sauce has thickened up, stir in the cheese, and continue cooking over low until the cheese has fully melted into the sauce. This creates a delicious cheesy sauce that's perfect for macaroni! Add in a bit of ground mustard to boost the flavors!
Love homemade pizza? Use béchamel to make a white pizza! Just melt a bit of Parmesan or Gruyère into your sauce to give it a little kick.
Mornay sauce is another family favorite that starts with béchamel sauce. You just thin out your béchamel with a bit of milk and butter and melt in some Gruyère and Parmesan cheese for a tasty sauce that's perfect for pouring on steamed veggies. It also makes a great topping for a croque monsieur.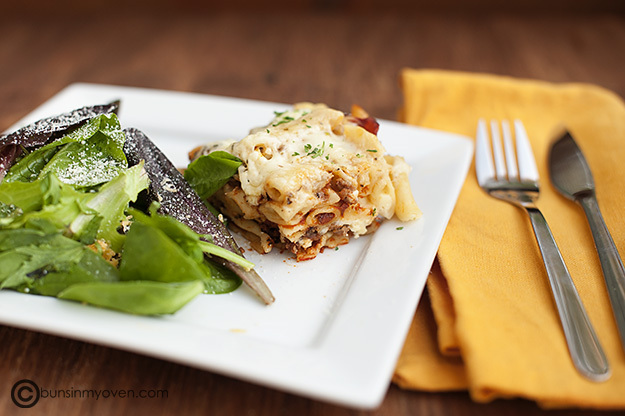 My favorite use of béchamel is in baked ziti and lasagna. Take your favorite recipe for baked ziti or lasagna and turn it up a notch with a layer or two of béchamel sauce and you will be blown away. The creaminess just adds such a delightful element to the dish!
This is just the beginning, learn to master all five mother sauces in the Craftsy class A Modern Take on the Mother Sauces, taught by seven-time James Beard award winner James Peterson. You'll learn not only how to make the sauces, but also innovative shortcuts and how to experiment with flavors for endless sauce options.
Ready for dessert? We are! Tomorrow on the Craftsy blog, we're sharing a tutorial on how to make an Apple Brown Betty!
What's your favorite way to enjoy béchamel sauce?