When you're attending a potluck, you may find that it's a little difficult to keep hot foods hot without some kind of insulated bag. These casserole carrier patterns offer the perfect way to keep your baking dish the correct temperature, so the food is ready to serve when you arrive.
We've gathered some of our favorite casserole carrier patterns.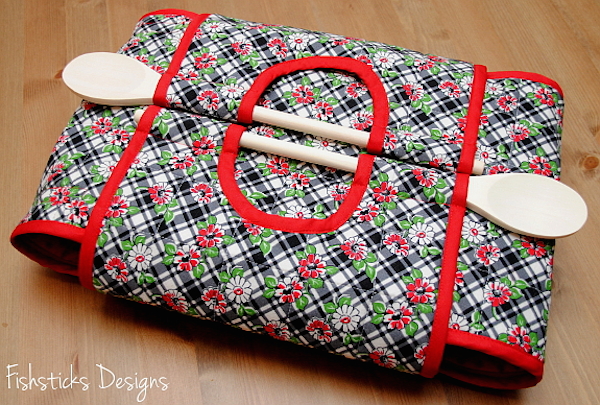 Photo via Fishsticks Designs
Don't you love this quilted casserole carrier made by Bonnie at Fishsticks Designs? She used a frixion pen to mark the quilting lines that run vertically and horizontally, and says the hardest part of recreating the pattern was finding long enough wooden spoons to use as handles!
This versatile casserole pattern can accommodate a 9″ x 13″, 8″ square or 9″ square dish, thanks to the clever placement of hook-and-loop tape. To adjust the size, you can open the carrier, center your dish, fold the long ends and fasten with the spoon handles.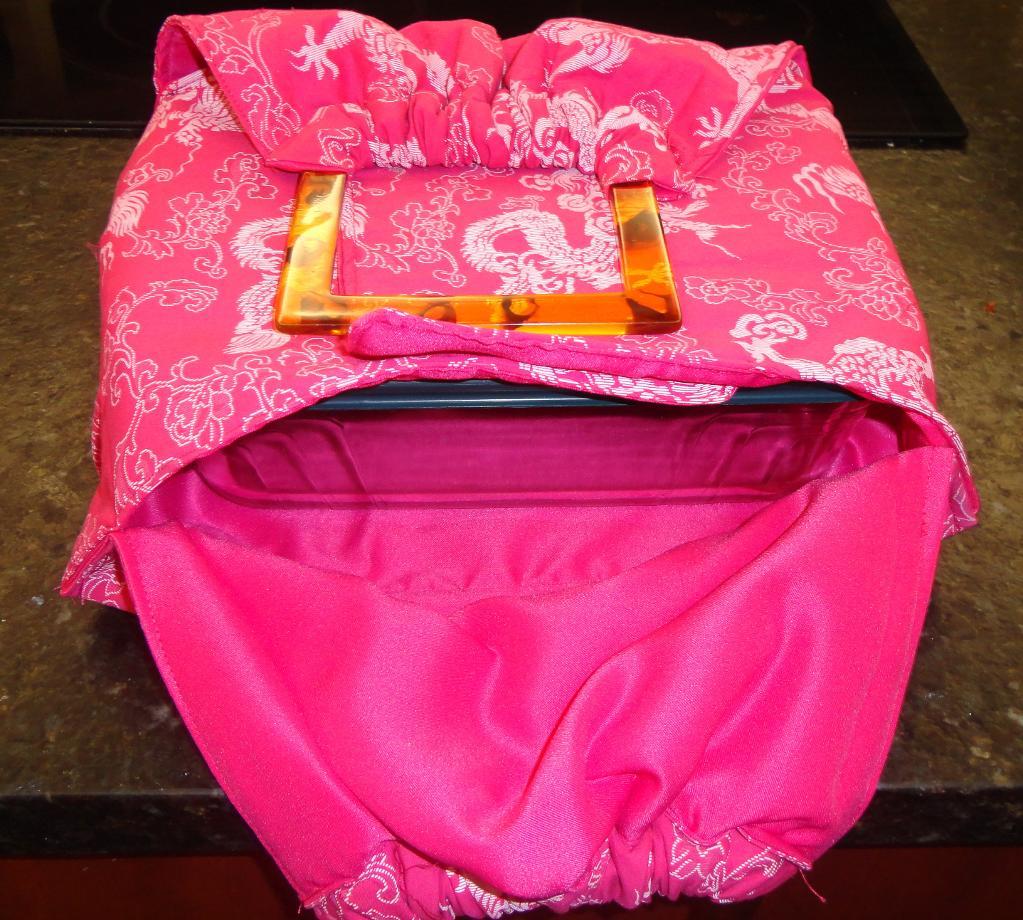 Photo ElleGarrettDesigns
Carry your homemade dishes to picnics, parties and family gatherings in this stylish casserole carrier. A simple sewing project that can be sewn with just straight lines, this carrier can be quilted with batting inside for extra texture. The finished carrier will fit a casserole as large as 9″ x 13″.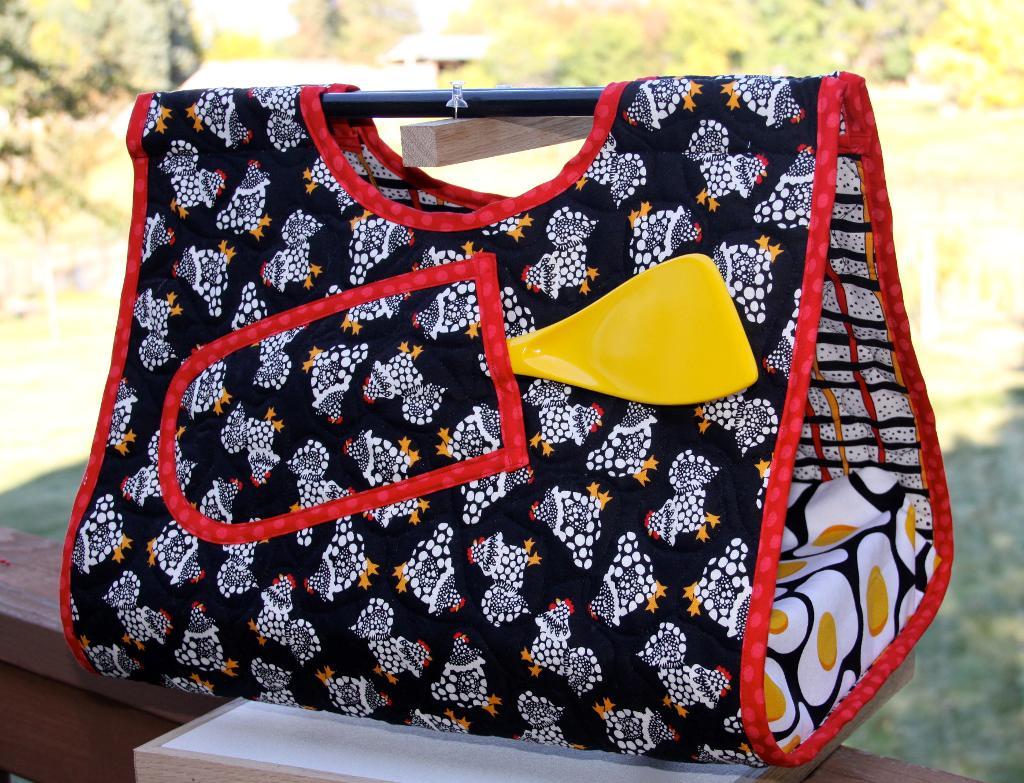 Photo via Rick Rack and Polka Dots
With a clever slot for your serving utensil, this pretty casserole carrier will be one of your favorite go-to gifts! Transport hot dishes or cakes to your next picnic or social event with this easy-to-make project. The pattern actually includes two versions of the carrier and matching pot holders, plus instructions for either a serged finished edge or bias tape (as pictured).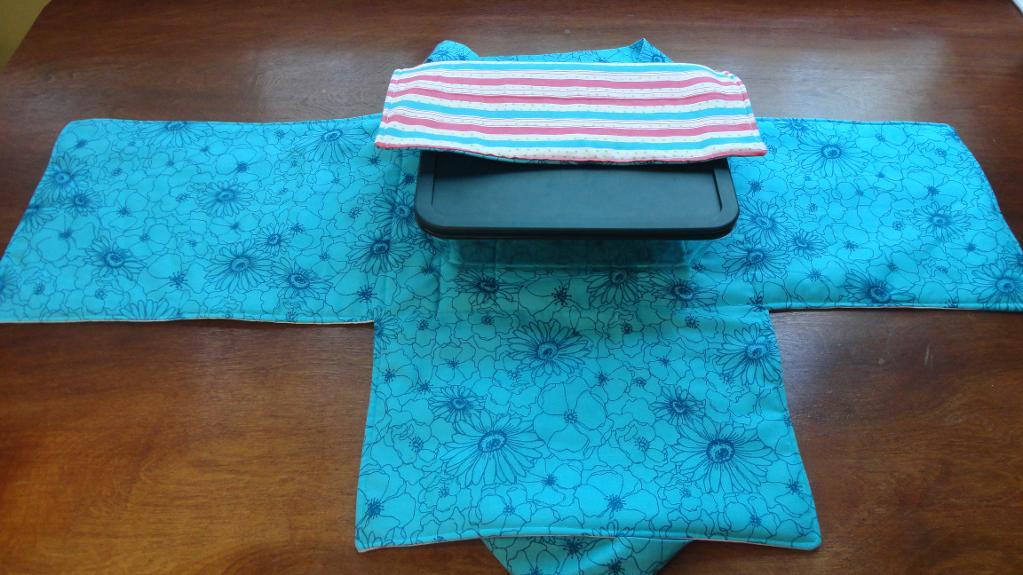 Photo via ElleGarrettDesigns
Fitting a large 9″ x 13″ casserole dish, this quilted carrier will wrap around your next potluck or party meal to keep it warm! If you can sew straight lines, you can whip up this quilted casserole carrier as a gift for a friend or family member who loves to cook and entertain.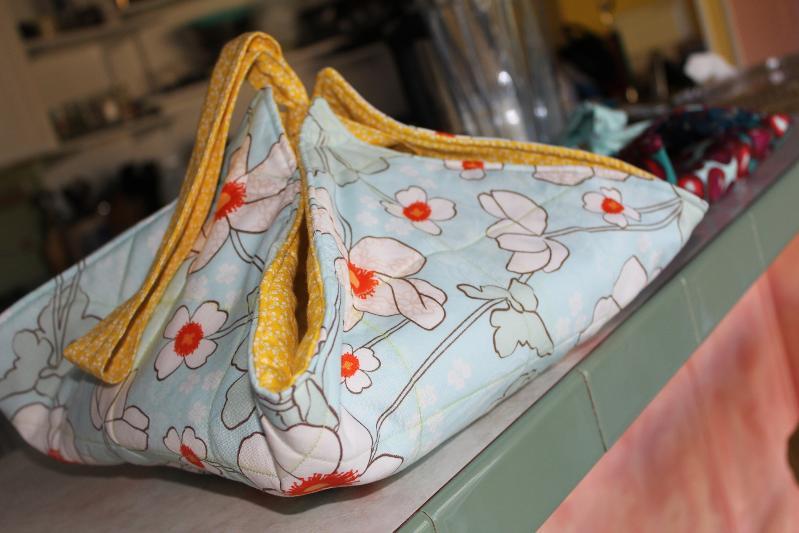 Photo via Vanessa Wilson
This easy quilted casserole carrier pattern is ideal for the beginner who wants to make a hostess gift or carry their holiday dessert to a work potluck. When quilting together the two panels, you can use straight lines or experiment with free-motion quilting. Follow Vanessa's clear video instructions to sew this project with confidence.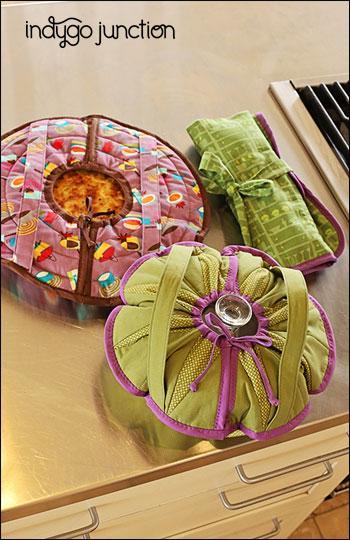 Photo via Amy Barickman
A round casserole dish deserves its own special cozy nook, as shown by this cute and practical quilted casserole carrier and party set. Wrap a circular (15″ diameter) pie or casserole in a patchwork or solid version, and quilt it using your favorite technique! The handles & drawstring closure keep dishes secure.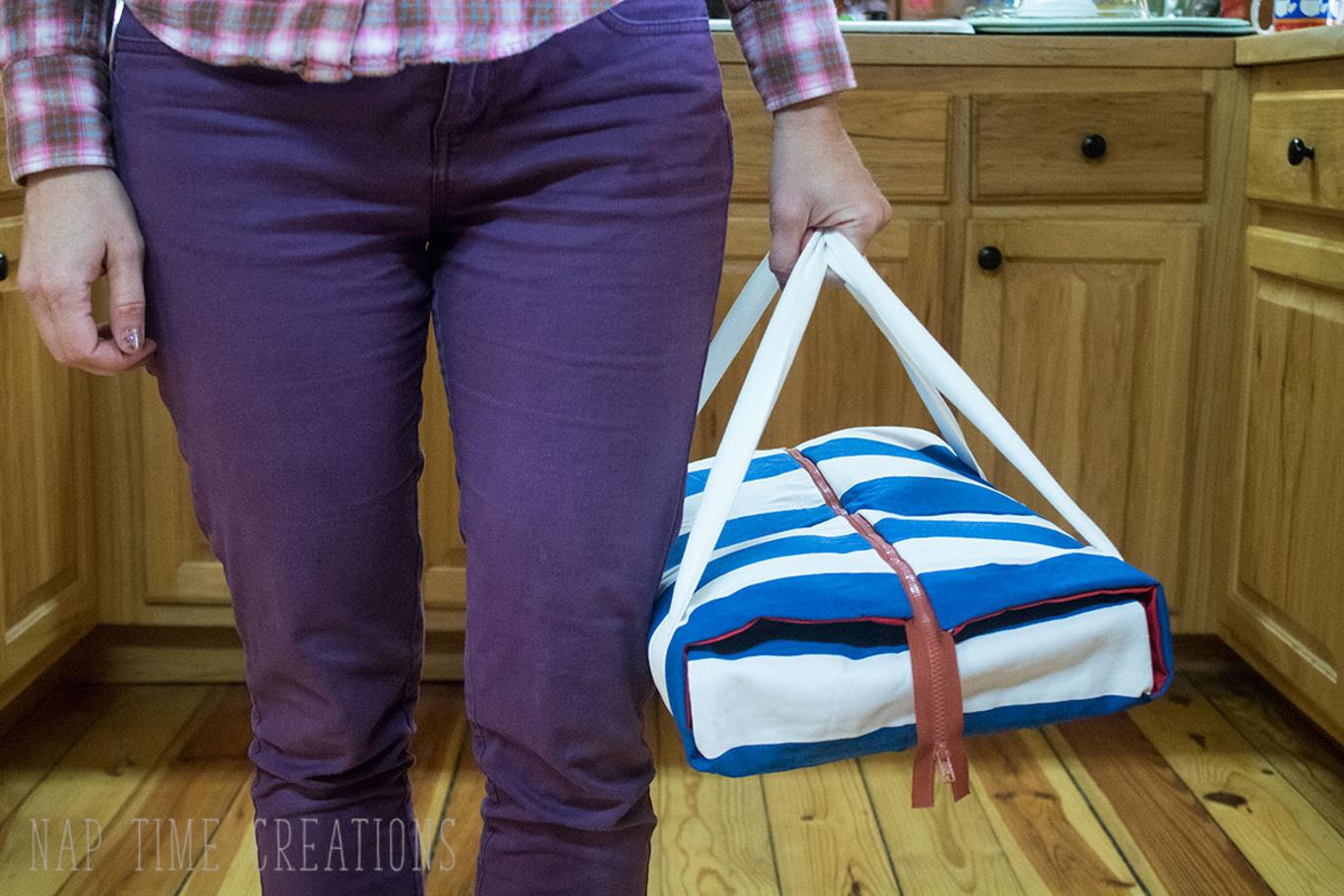 Photo via Nap-Time creations
Snaps, a zipper and sturdy handles keep your casserole perfectly protected in transit. You can download the printable pattern here on Craftsy, then head over to the designer's website for step-by-step instructions.