Have you ever taken a photograph and thought that it would look great as a quilt? Picture quilts are rising in popularity among those of the quilting crowd wanting to re-create a nature scene, a stitched portrait or a still life.
But how do you start with just a photograph and turn it into a quilt? Is there any use in drafting a pattern, or should you turn to free-form techniques? To answer this question, we've searched for picture quilt patterns and projects from the Bluprint community, including some instructional resources, to give you ideas on how to make a picture quilt. Let's dive in!
Did you know Craftsy has a FREE class on how to turn digital photos into conceptual works of quilted art? To learn all about this innovative construction technique, sign up for Pictures to Pixel Quilts today!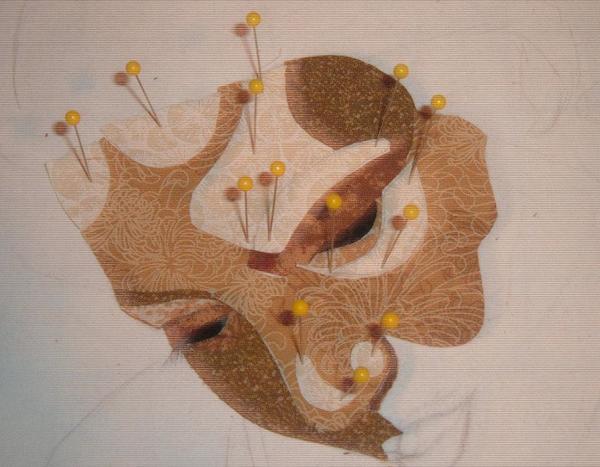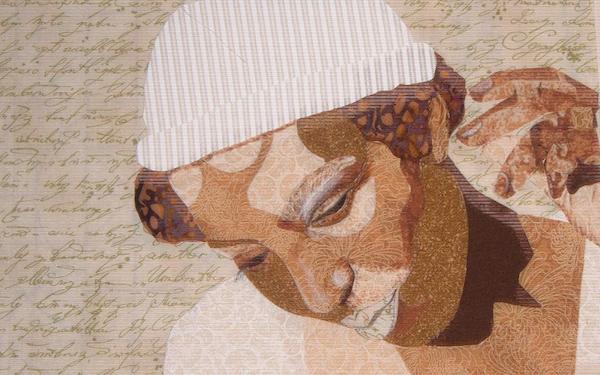 Photos via Pquilt
1. Tracing photographs
For this picture quilt titled The Poet, the face was traced from a black-and-white photography onto a base fabric. The outlines were drawn in pencil and fabric in varying shades was cut to the curves of the woman's face and applied with fusible interfacing. The result is a photo-realistic portrait quilt with lots of dimension, shading and texture. If you try out this technique, don't be afraid to use plenty of pins to keep your fabric pieces in place, and know that you can always lift them off and trim the fabric if an area doesn't look just right.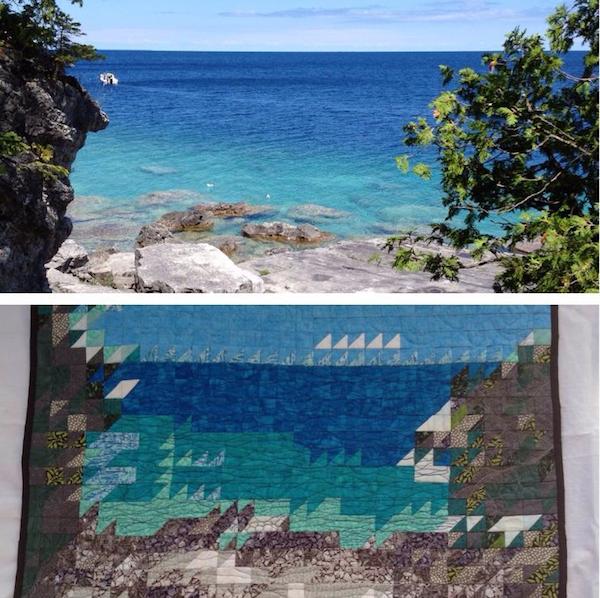 Photo via pieceandt1094128
2. Computer software
Using a photo editor on a computer is another way to create picture quilts. Using this landscape photograph of the water, rocks and trees, the quilter created Pixelated Georgian Bay. The main photo is broken into square sections and those sections are defined in terms of the dominant color. Half-square triangles are also used to break up individual squares into two main colors. This is a class project from the FREE Bluprint class Pictures to Pixel Quilts taught by Caro Sheridan, who explains this method of created picture quilts in detail.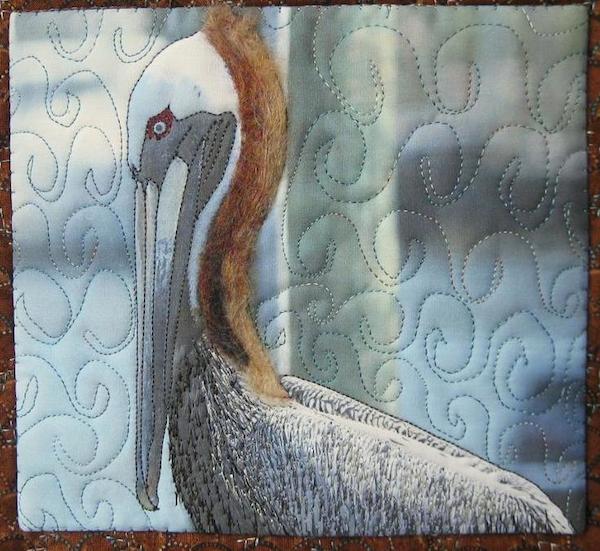 Photo via Linnae
3. Thread painting
There's another method for turning pictures into quilts, which involves using fabric for photo printing. In this picture quilt called Pelican, the artist prints a photograph directly onto fabric and uses the technique of thread painting to quilt in the details. If you wished to add appliqué to the fabric photograph, you could do so without tracing the original image onto fabric.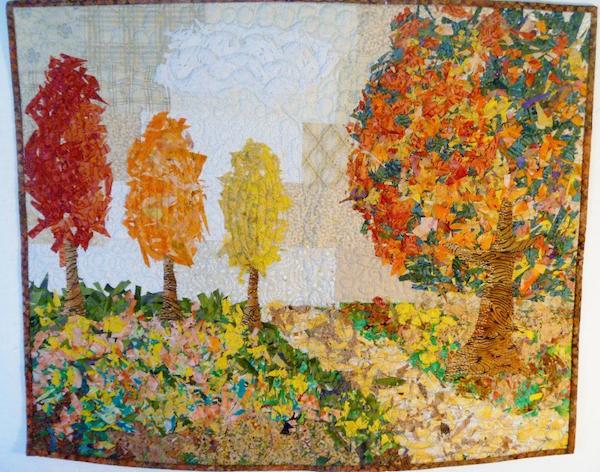 Photo via Julees Thread
4. Confetti quilting
Confetti Trees uses a technique called confetti quilting to turn a picture into an Impressionist-style quilt. With this method, the image can be sketched onto the base fabric and tiny bits of colored fabric are applied onto the design. If you'd like to try confetti quilting, save all of your fabric scraps from recent projects, and you'll have many of the shades you need to get this look.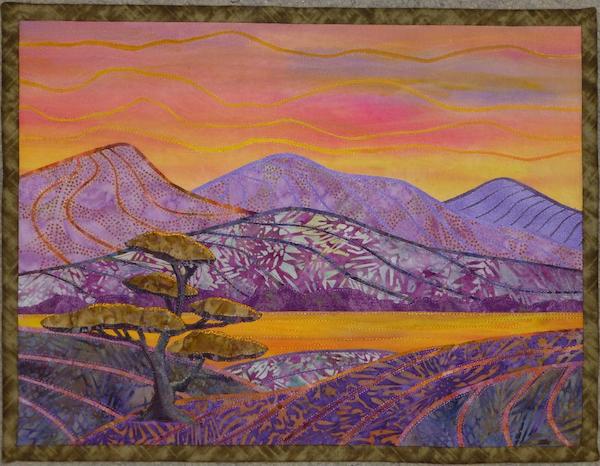 Photo via Silkins
5. Landscape quilts
For a painter's take on a landscape quilt, try to simplify your original picture into more simple, flowing shapes. In the Sunset Linear Landscape quilt, the rolling hills, cloud-like trees and gentle hills are re-created in batik fabrics. To break up the large fabric sections, stitching is used around and on top of the appliqué. Gloria Loughman gives an in-depth look at picture quilts in her Bluprint course Linear Landscape Quilts.
What do you think of picture quilting? Is there a method you'd like to try?