Let's talk about grasshoppers, but not the insects. We're talking the creamy mint cocktails that were all the rage in the 1950s and 1960s, especially in the South where the drink is said to have originated.
They're both refreshing and decadent at the same time — and their signature bright green color makes them the perfect drink to enjoy on St Patrick's Day!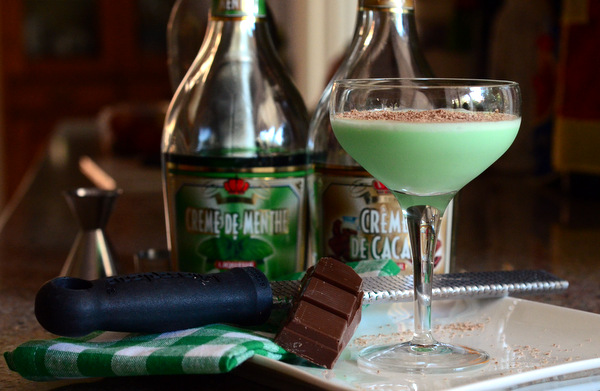 Finding the perfect mix
The ingredients for this cocktail are simple, but you need to ensure that you get the right ones to get the proper results.
You will need green Creme de Menthe liqueur and white Creme de Cacao liqueur. Creme de Menthe is mint-flavored liqueur that is available in both clear and green varieties and while the drink will still taste good if you opt for the clear liqueur, it won't have the cocktail's signature coloring.
Creme de Cacao is a mildly cocoa flavored liqueur that really compliments the mint. It is available in white (clear) and brown colors, however the white liqueur is what you want to use in this drink to give the cocktail a bright, clean look.
The liqueurs are shaken with heavy cream, which brings a rich texture to the cocktail. The finished drink tastes like a liquid after dinner mint, especially once you add dark chocolate shavings to the top. The flavor is also reminiscent of mint chocolate chip ice cream.
No matter what it reminds you of, this cocktail is absolutely delicious. It may not be the hippest drink to order at the trendy local hotspot these days, but it is a fantastic liquid dessert to treat yourself with after a good meal.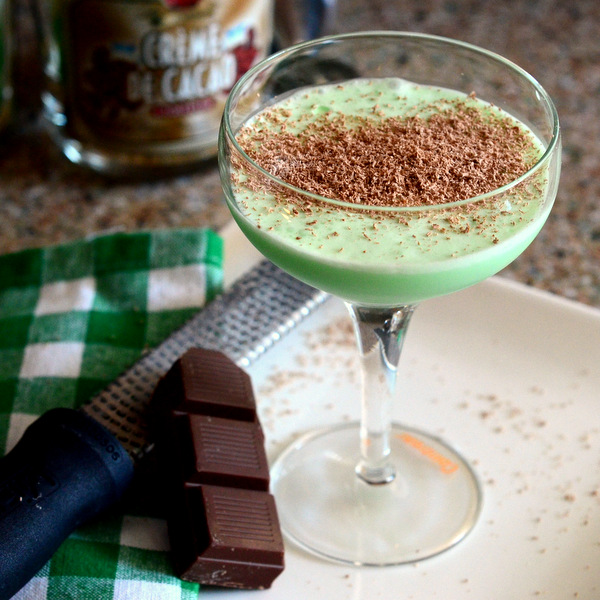 If you want to turn your cocktail into something even more indulgent, you can substitute the heavy cream with a few tablespoons of ice cream and give the mixture a quick whirl in the blender. The resulting milkshake will taste just like mint chocolate chip ice cream, only without distracting chunks of chocolate.
The ice cream version of this recipe is easy to scale up for a party if you're serving a crowd, as the blender will allow you to make a dozen or so cocktails in a much greater volume than a traditional cocktail shaker can.
Classic Grasshopper
Ingredients:
1 oz green Creme de Menthe liqueur
1 oz white Creme de Cacao liqueur
1 oz heavy cream
Dark chocolate, for topping
Step 1:
Combine all ingredients in a cocktail shaker and fill with ice. Shake vigorously for 20-30 seconds, or until very cold. Strain into a chilled cocktail glass.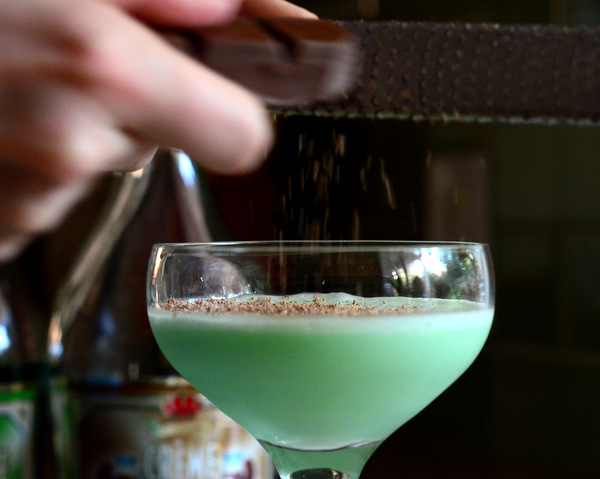 Step 2:
Using a microplane or a fine cheese grater, shave a generous pinch of dark chocolate on top of the finished cocktail before serving.