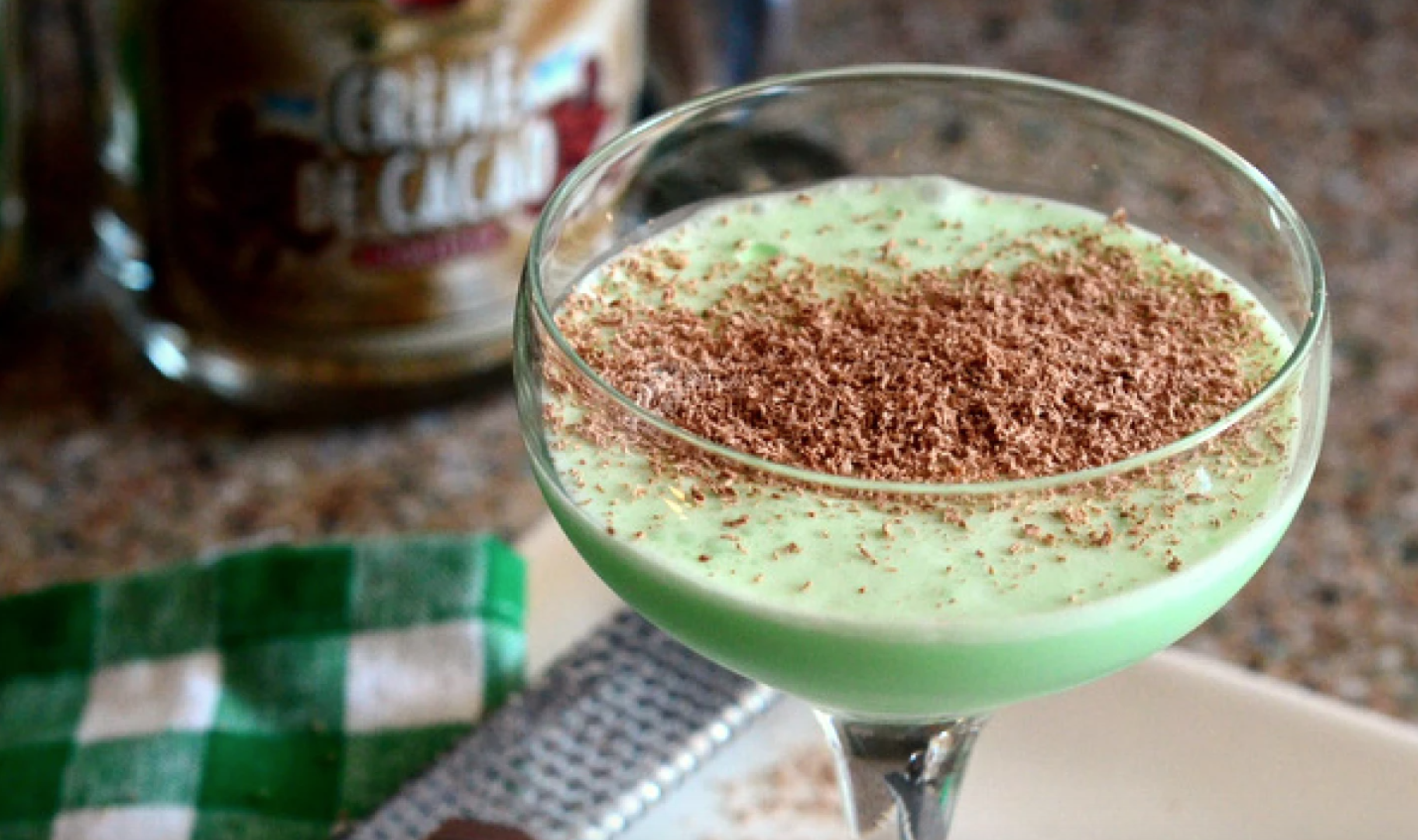 Indulge in an after-dinner mint — but make it boozy. Grasshopper cocktails were all the rage in the 1950s and '60s, and they're still a go-to today. The ingredients are simple, yet you're rewarded with a rich drink that's the perfect St. Patrick's Day green. Top it off with shaved chocolate for a truly divine sip.
Classic Grasshopper
Ingredients
1 ounce green Creme de Menthe liqueur
1 ounce white Creme de Cacao liqueur
1 ounce heavy cream
Dark chocolate, for topping
Pro Tip: To make your cocktail even more indulgent, substitute the heavy cream for a few tablespoons of ice cream and give the mixture a quick whirl in the blender. The resulting milkshake will taste just like mint chocolate chip ice cream, but boozy.
Instructions
1. Combine all ingredients in a cocktail shaker and fill with ice. Shake vigorously for 20-30 seconds, or until very cold. Strain into a chilled cocktail glass.
2. Using a microplane or a fine cheese grater, shave a generous pinch of dark chocolate on top of the finished cocktail before serving.