Before you pick up a wreath from your local nursery or grocery, consider making your own! It's much easier than you might think.
Follow along with the simple step-by-step instructions below on how to make a fresh Christmas wreath, and feel free to experiment with different ingredients and decorations you have on hand. I used all bay to keep things simple and modern, but you could easily add things like dried fruit, lady apples, flowers, or whatever else you'd like to use it make it your own.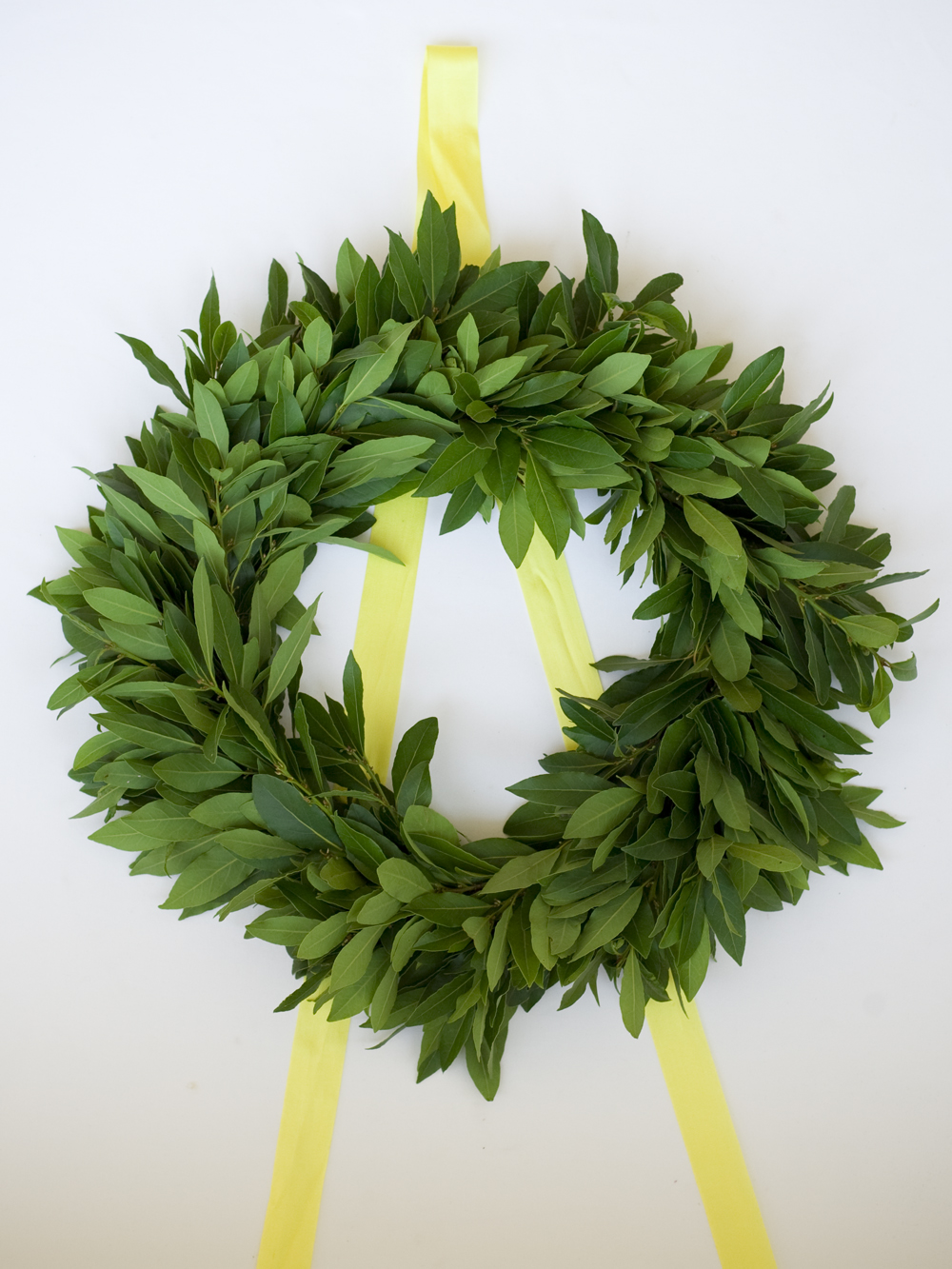 Photos via Lisa Warninger
How to make a fresh Christmas wreath
You will need:
A wreath base — You can use wire or could make your own from ivy branches, willow or grapevine.
Wire
Twine
Ribbon
Fresh greens (great options include bay, juniper, cedar, pine, fir, holly, rosemary, hebe, boxwood, oregonia, eucalyptus)
Clippers
Wire cutters
Pliers
Optional decorations (cinnamon, pine cones, chilis, feathers, fresh or dried fruit like apples, lemons, oranges)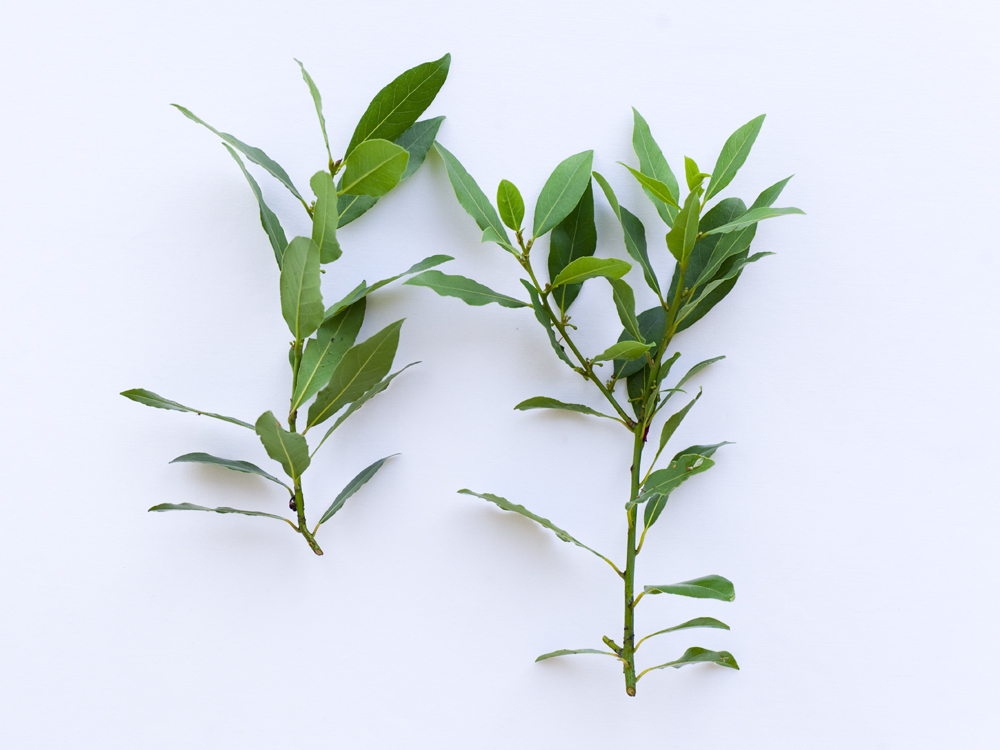 Step 1:
Create small bunches of greens. It can be all one variety, like we've done here, or you can mix different types of greens for lots of texture.
The fatter the bunches, the fuller your wreath will be. The longer you leave the stems, the bigger your wreath will be in dimension. So decide when you are making the bunches what you want your finished wreath to look like.
Remove any leaves from the bottom 3 inches of the stems — the bunches should be pretty short.
Tie bunches together with twine or wire.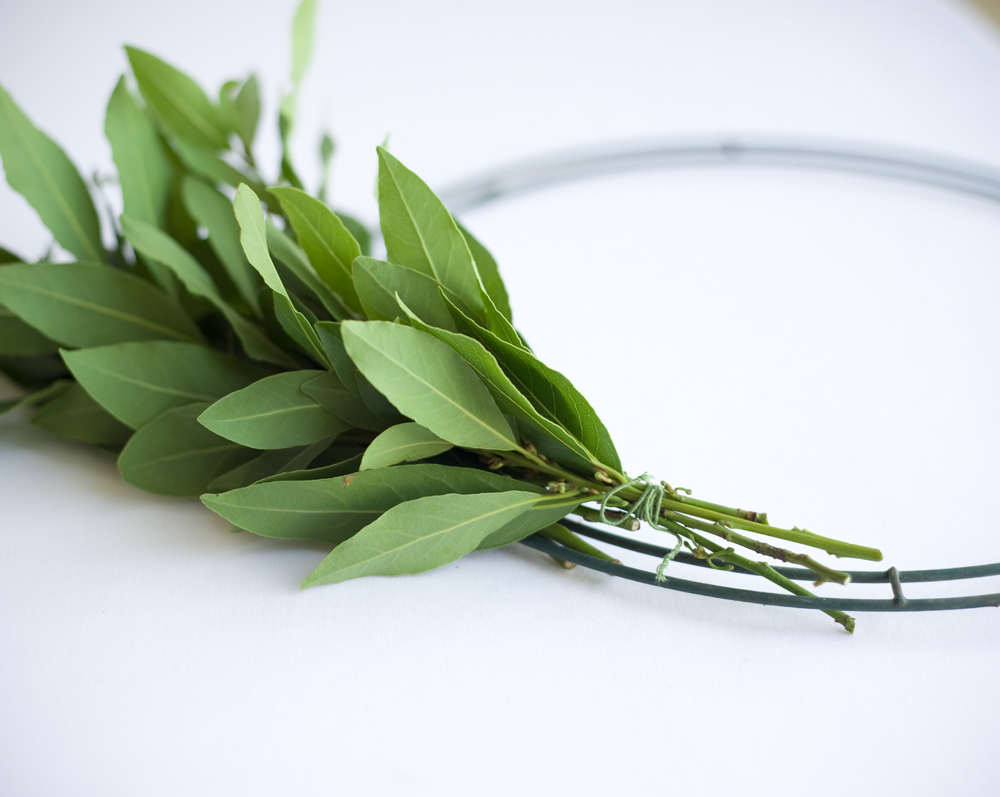 Step 2:
Attach the bunches to the wreath form with wire, overlapping the top of the new bunch over the stems of the previous. There should be no visible wire or bare stems. Use pliers if needed to make sure the wire is secure.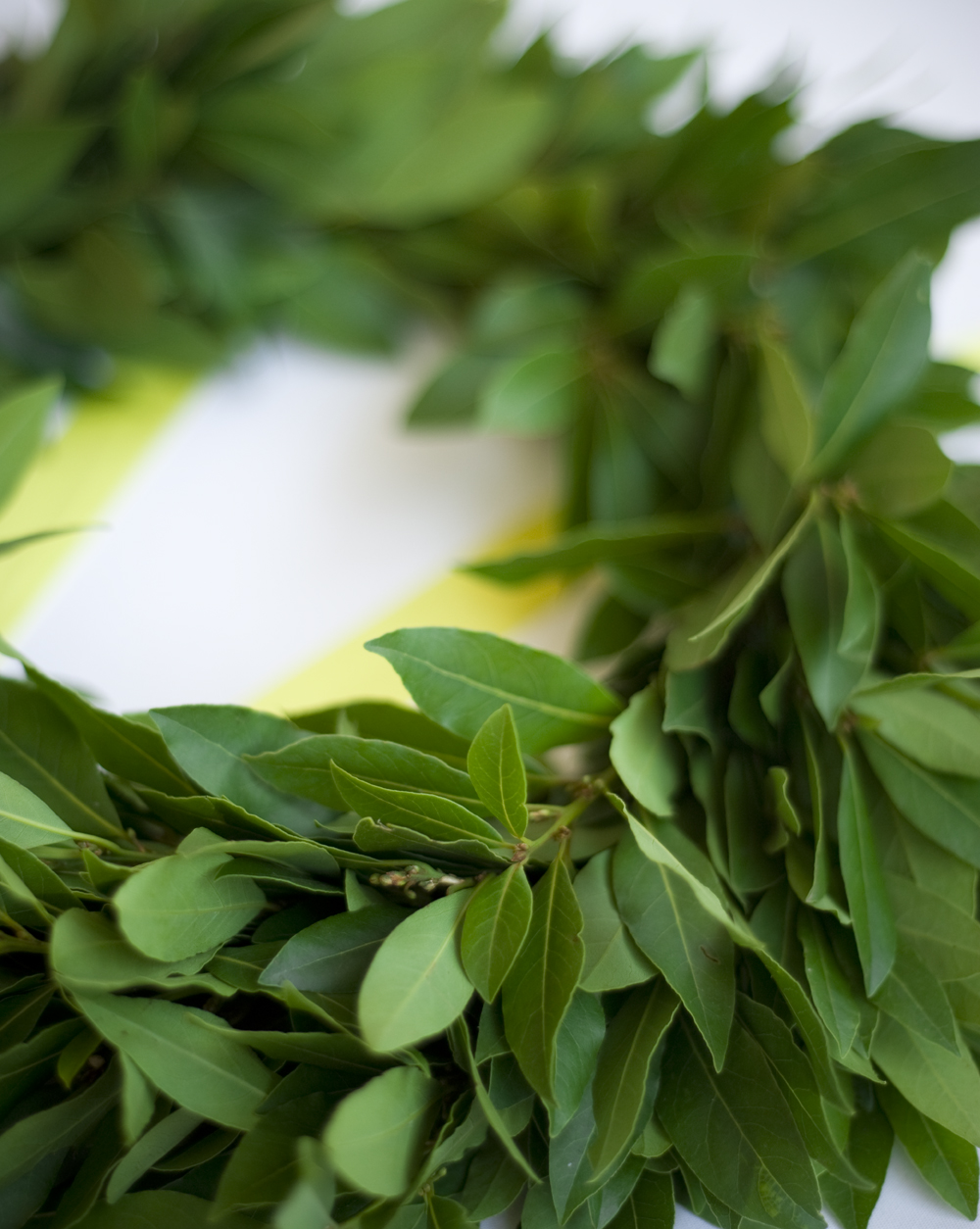 Step 3:
Add a piece of twine or ribbon on the back to hang the wreath. Hang the wreath up and look at it to see if you like it. Is it even? Do any branches need to be trimmed? Do you need to add anything? You can add more ribbons, dried fruit, seed pods, flowers, fresh fruit like apples or lemons, or any other decorations you have on hand. We used all one variety for this wreath, but you can mix it up and use several varieties of greens, depending on what you have. The more variety, the more texture your wreath will have.
This wreath will last about a month outside and 1-3 weeks indoors. Keep a water spray bottle on hand to spray the leaves as often as you can. Remember, you can change out the greens as the holiday nears to keep the wreath looking fresh. Just be sure to compost the old greens and re-use the wire!

Success With Container Gardening
Gain confidence with container gardening for beautiful results.Get My FREE Guide »