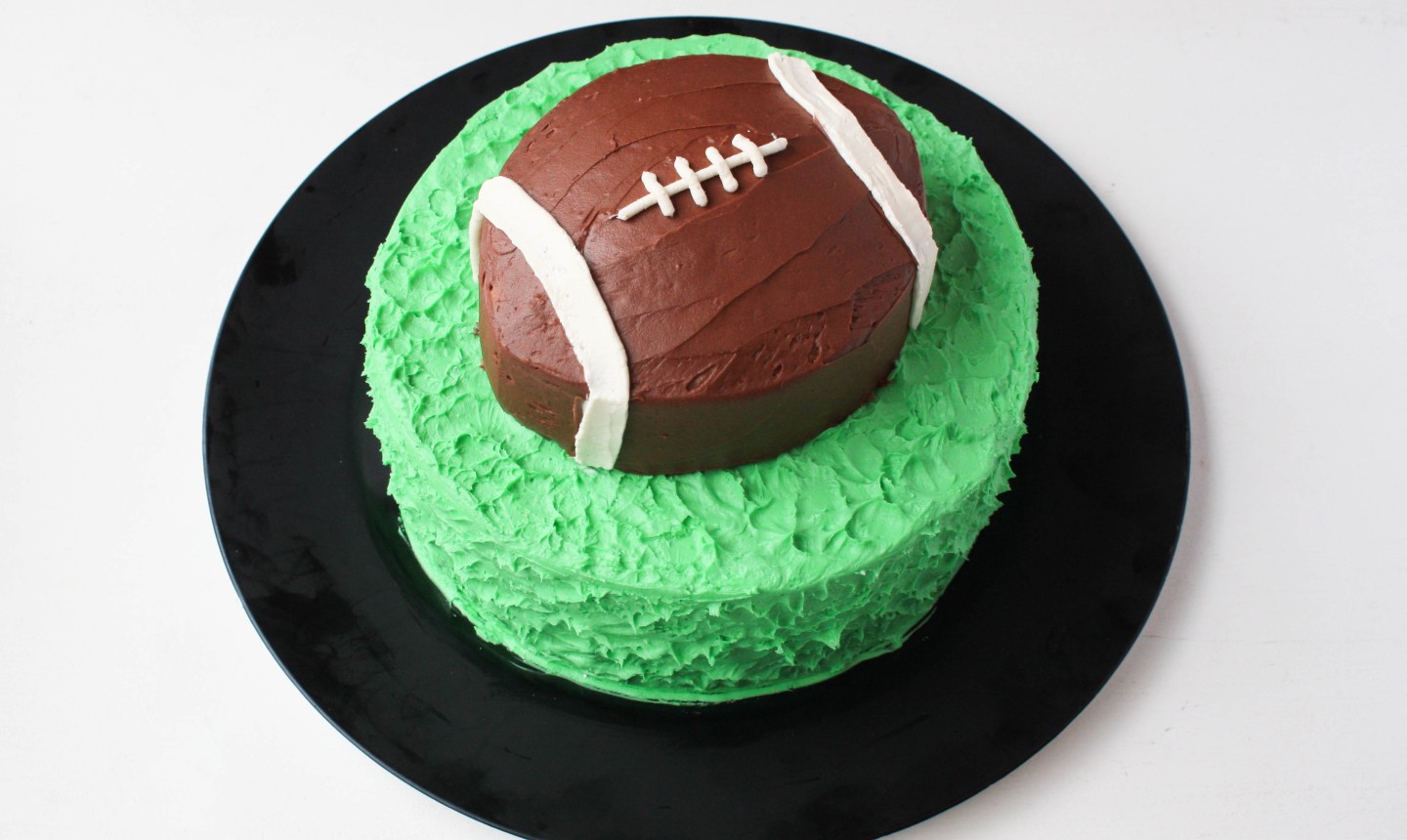 The big game definitely deserves an awesome cake! (Especially for those of us who are slightly more interested in the snacks than the actual sports.) And this one is so easy, you're basically guaranteed a win.
No-Carve Football Cake
Level: Easy

What You Need
6″ round cake
8″ round cake
2 cups buttercream, tinted green
1 cup chocolate frosting
1 cup white buttercream
Piping bag
Small round piping tip
Offset spatula
Instructions
1. Make the Shape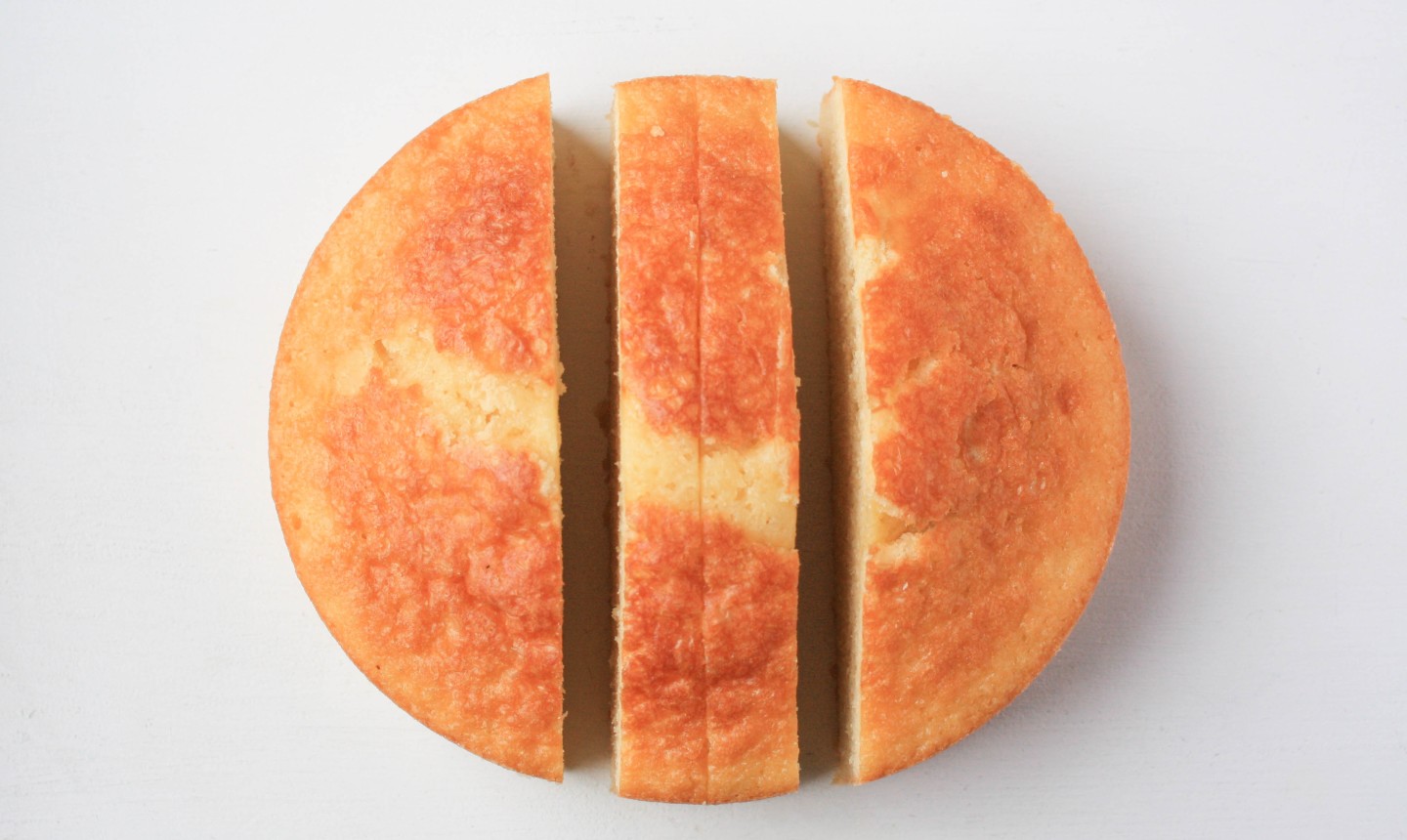 Use your knife to lightly score a line down the center of the 6″ round cake. Make a cut about 1/2″ from either side of the center line. (Set aside the middle portion for pre-game munching. Yum!)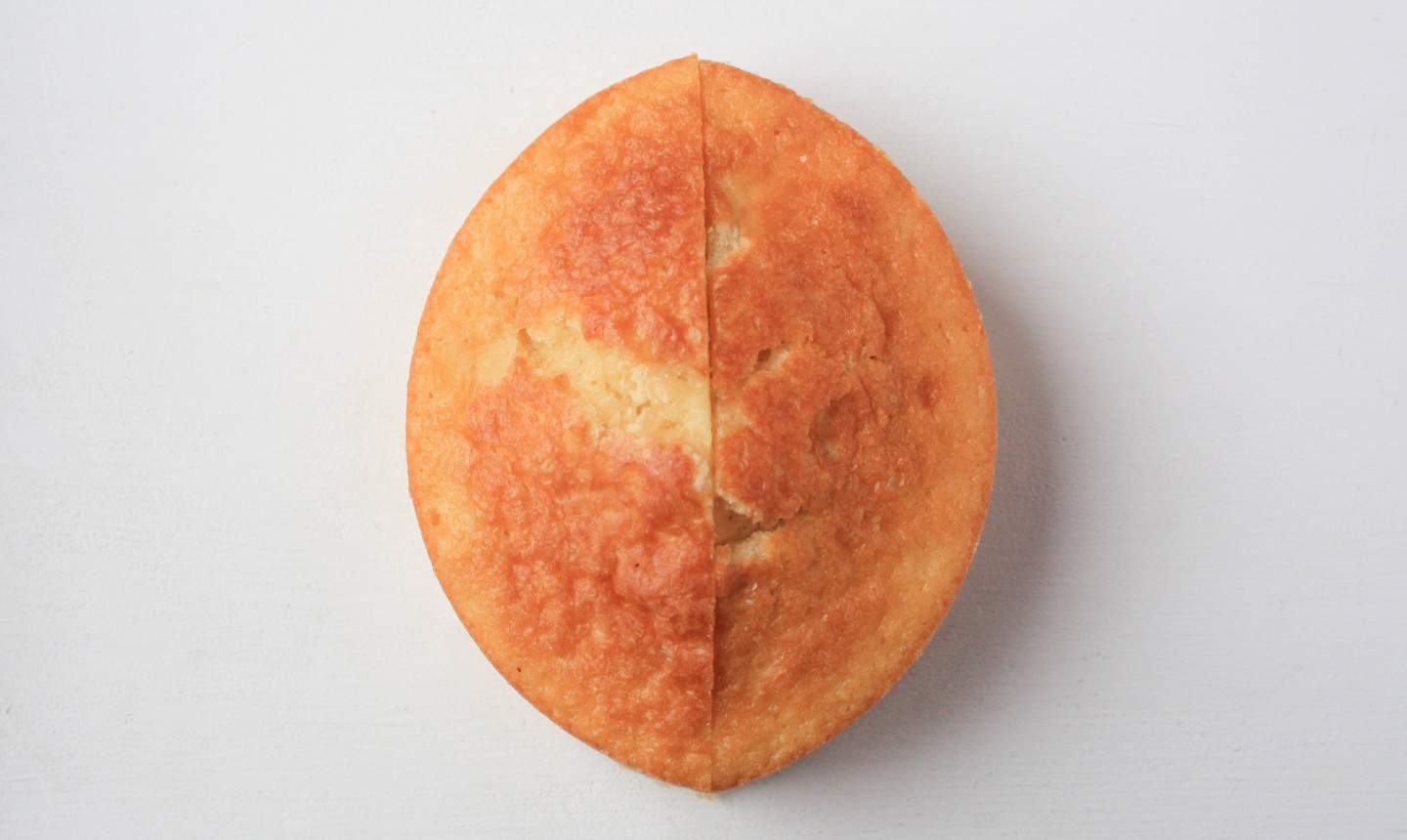 Bring the two rounded pieces of cake together to form your football shape. Use some of the uncolored buttercream to sandwich them together.
2. Frost It Up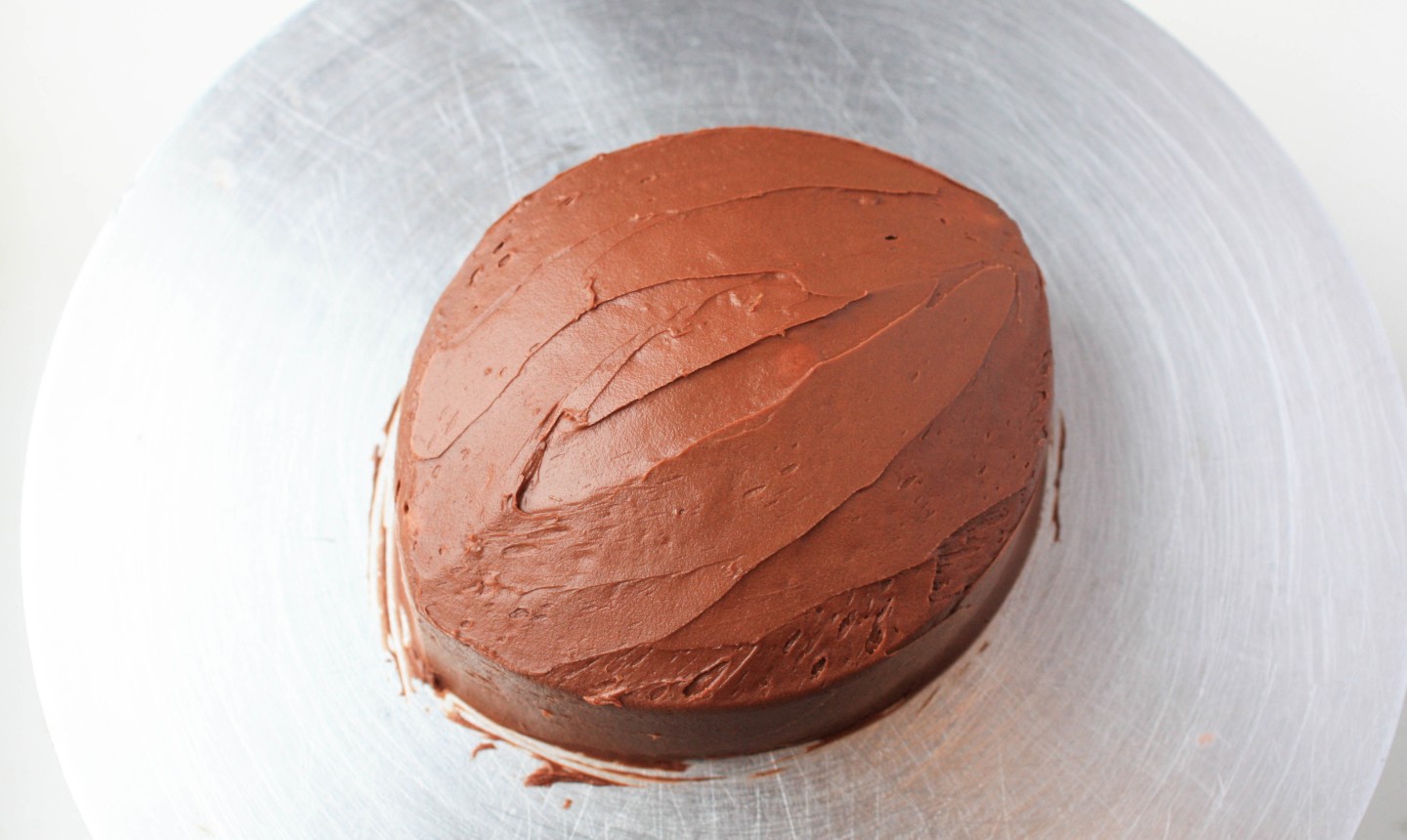 Finish the outside of your football with chocolate frosting.
3. Make a Grassy Base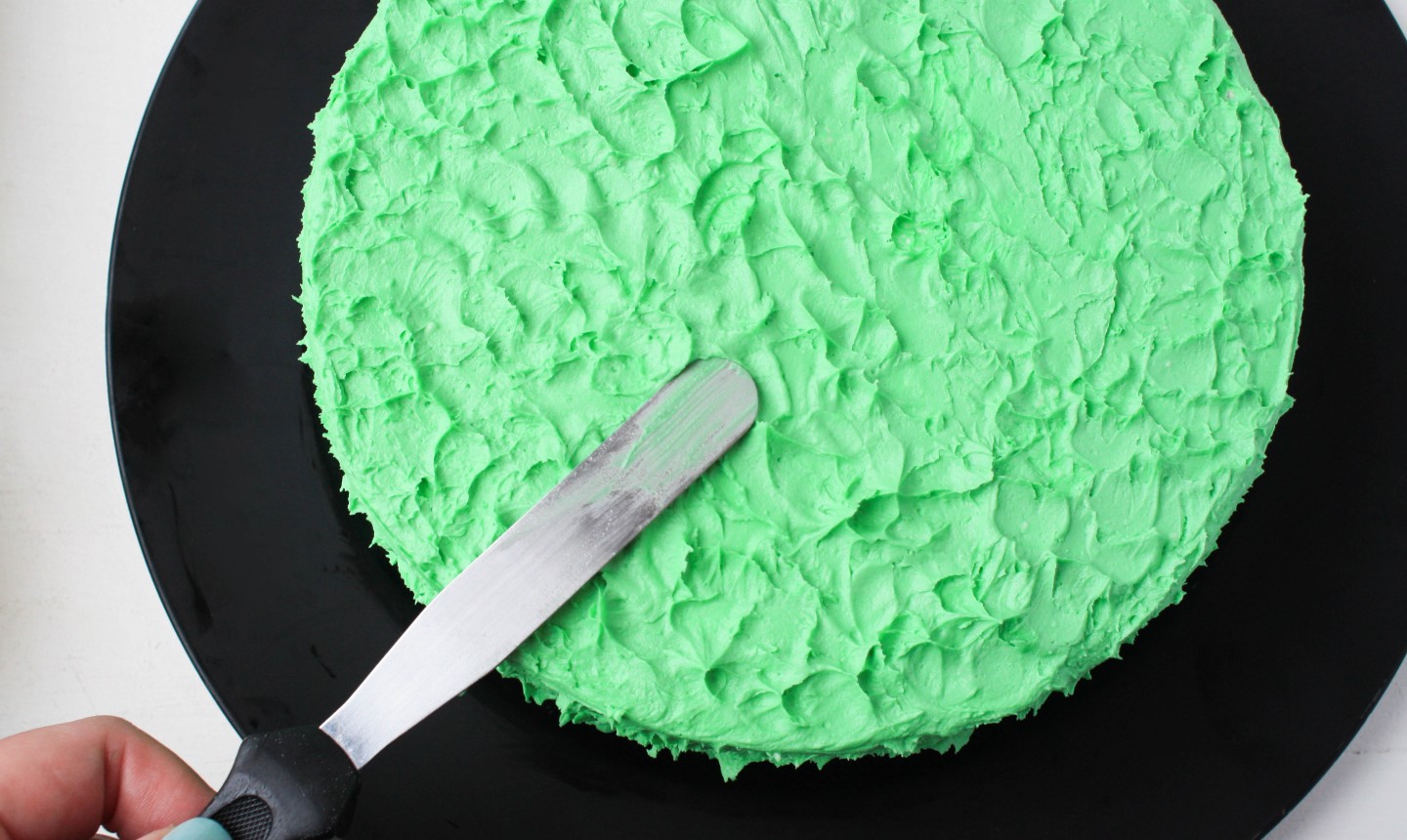 Frost the 8″ round cake with green buttercream. While the buttercream is still soft, tap the surface of the cake with the flat side of your icing spatula to create grass. Place your football cake on top.
Good to Know: You can keep it simple and use an offset spatula, or go for hyper-realism and use a grass piping tip.
4. Add the Details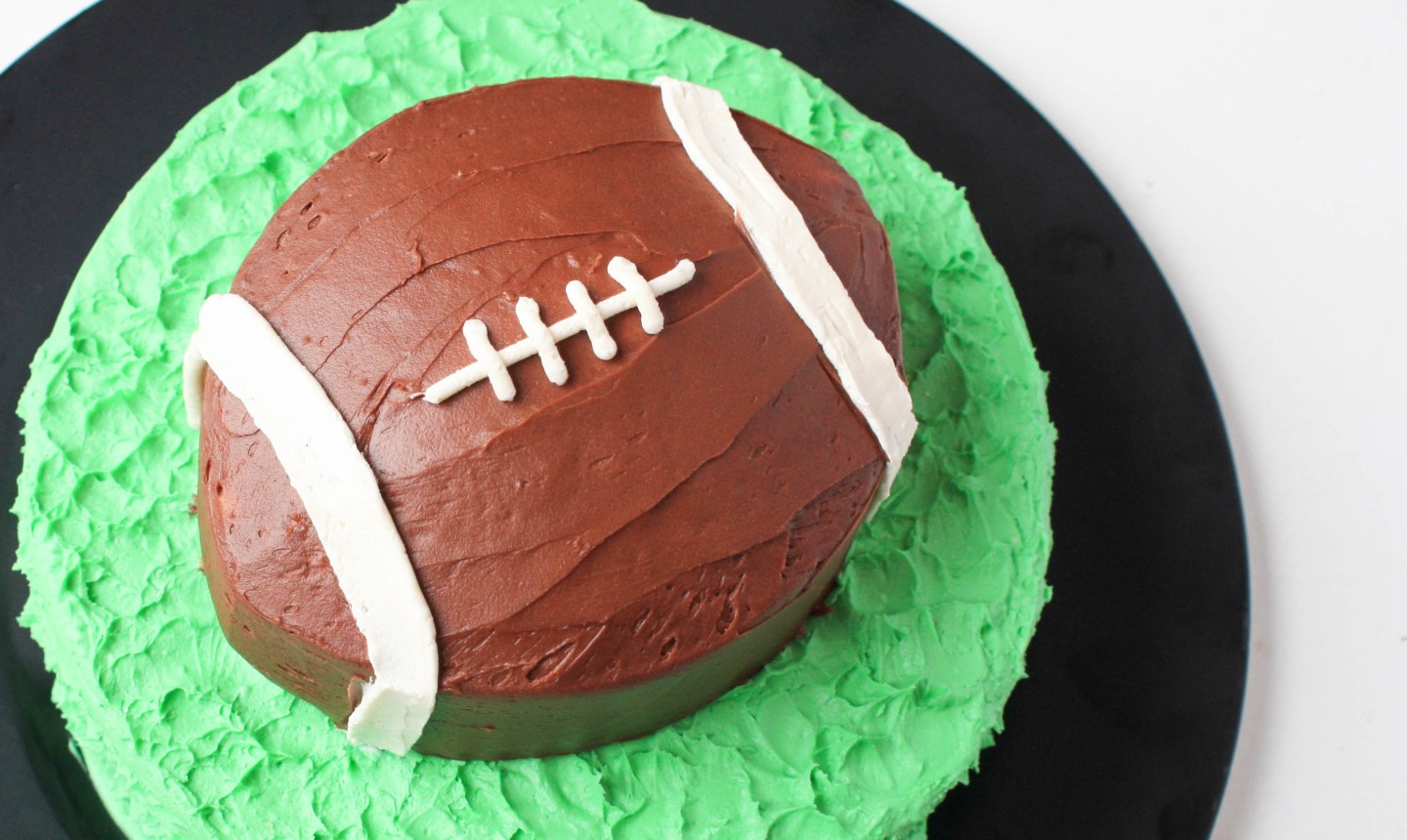 Fill a piping bag fitted with a small round tip with about ½ cup of the white buttercream. Pipe a 3″ line of buttercream in the center of the football. Pipe tiny little lines over it to create the lacing.
Use the same tip to create the bands on either end of the football. Pipe three lines in a row about 2″ from one of the pointed ends of the football. Use the icing spatula to smooth the lines together to create a thicker band.
All that's left to do is spike a slice into the end zone! (And by the end zone, we mean your mouth.)
Photos by Erin Gardner