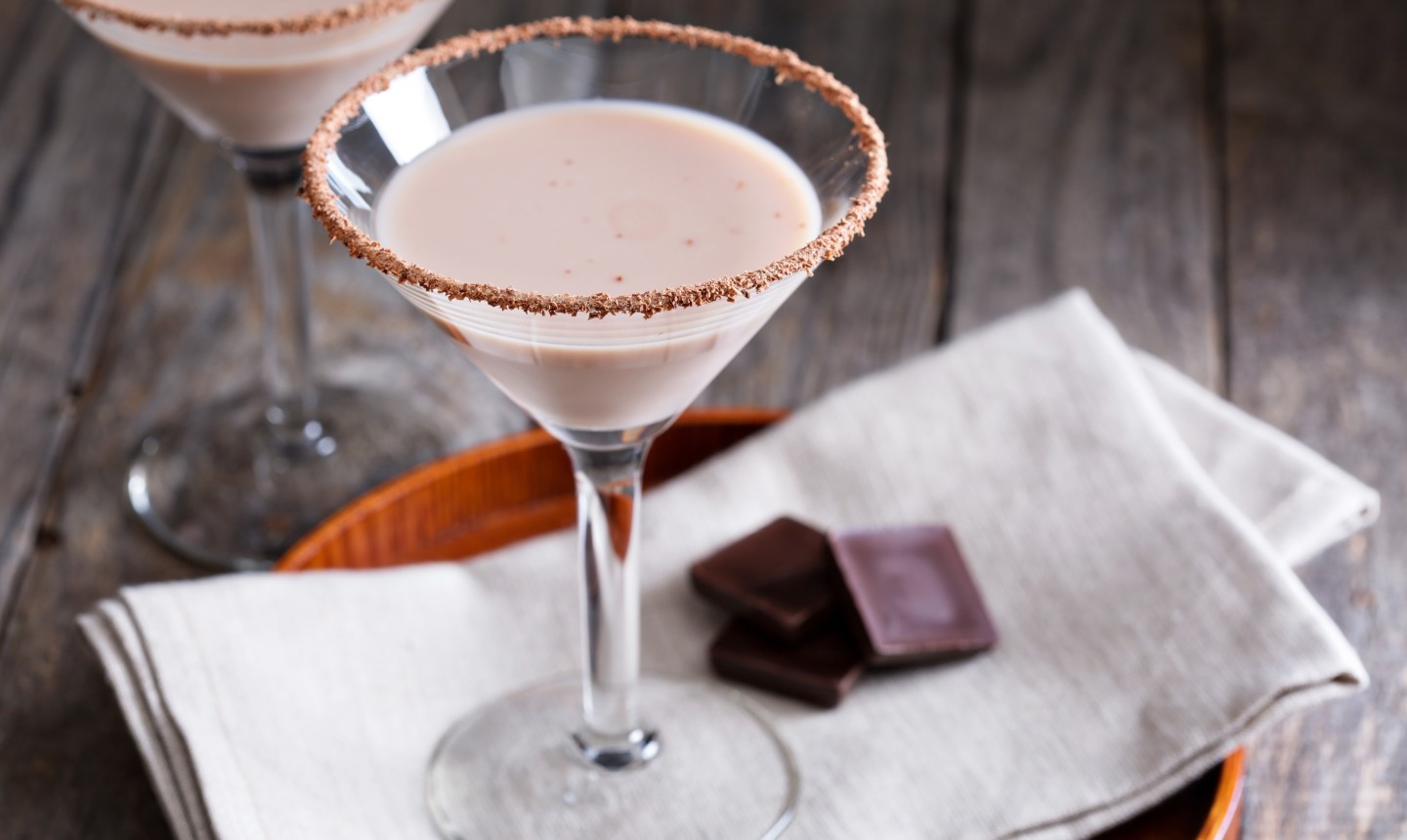 A chocolate martini is the perfect drink to bust out at your annual holiday party or family get-together. Not only is it a bit classier thanks to a dressed-up chocolate sugar rim but, well, there's a lot of chocolate throughout. And everyone could use a little more chocolate, right?
Chocolate Martini
Yield: 1 cocktail
Ingredients
1¾ ounces Godiva Chocolate Liqueur
¾ ounces vodka
½ ounces creme de cacao
Chocolate sauce, for garnish
Sugar, for garnish
Instructions
1. Pour some chocolate sauce onto a small plate. Pour a small amount of sugar onto a second small plate. Dip the rim of your martini glass into the chocolate sauce, then dip into the sugar. Set aside until ready to fill.
2. Combine all ingredients in a cocktail shaker and fill with ice. Shake vigorously for 10-20 seconds, until cold. Strain into prepared martini glass.
---
Variations
Once you have the original down, don't shy away from other chocolate-loving flavor combos. Here are two more variations worth trying:
Mexican Chocolate Martini
Add 3 dashes of Fee Bros Aztec Chocolate Bitters (available at many liquor stores) in with the rest of the ingredients and shake. This adds a great cinnamon spice flavor to the cocktail.
Orange Chocolate Martini
Add ¼ ounce triple sec to the recipe and shake, then garnish with an orange twist for a hit of citrus.