Just starting out in machine embroidery? You have invested in the equipment and designs. Now what? Here are five tips for beginners, and even experienced embroiderers, on how to get started with machine embroidery in order to achieve success.
Check out our tips to learn how to get started in machine embroidery!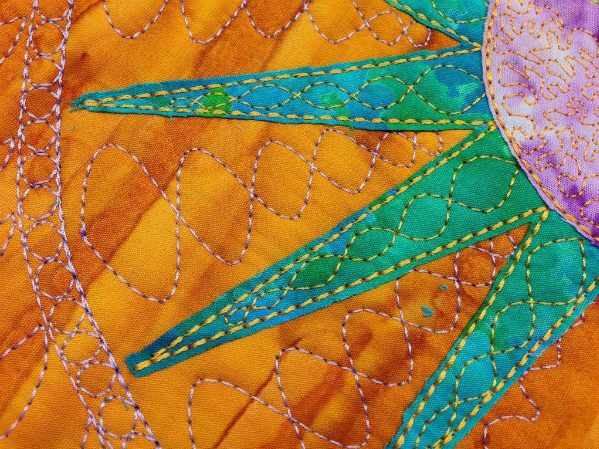 Lady Liberty Block Quilt via Craftsy member a1angiem
1. Get to know your dealer
Whether you are a novice or experienced embroiderer, your machine dealer is your single best resource. This is in part because manufacturers require dealers to be technically adept users of the machines they sell, so you dealer should truly be an expert. Great dealers are personal cheerleaders, offering a seemingly limitless supply of tips, ideas and encouragement. From them, you can gain the knowledge, enthusiasm and confidence necessary to succeed.
Moreover, while embroidery machines all basically do the same thing, each machine operates in a different way. Most dealers provide owner classes that will help you become familiar with options specific to your machine.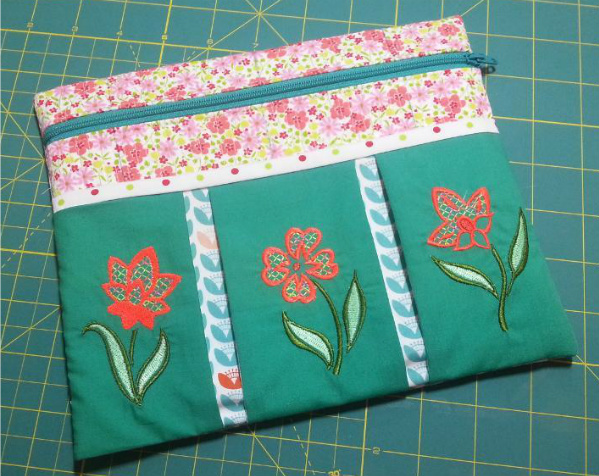 On the Go Bag via Craftsy member Cindy Dodemont
2. Take more classes
Project classes further sharpen your skills and provide additional support from instructors and peers. Many dealers even offer refresher courses from time to time, reinforcing basic skills and machine functions beneficial for all skill levels of machine embroiderers. This is why having a relationship with your dealer can be so helpful!
Take classes in person, or check out Craftsy's collection of online embroidery classes, which can be viewed as many times as you like, for as long as you like, on demand day or night. Use your own machine at home to make beautiful embroidered bags, shirts and quilts.
For technical issues specific to your machine, software, needles or thread, online forums are a good source for troubleshooting help. The Craftsy embroidery community is another great resource. Most embroidery machine manufacturers have help pages on their websites and forums for users to seek advice and share information.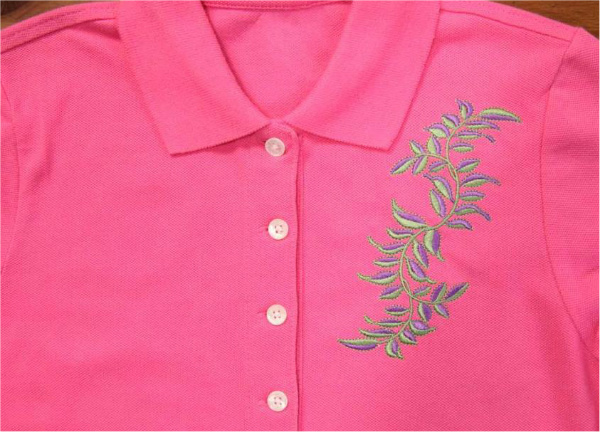 Golf Shirt Embroidery via Craftsy instructor Deborah Jones
3. Read all you can about machine embroidery
Reading books on machine embroidery can be extremely helpful as you build and hone your skills. In addition to reading books on machine embroidery, here are other great resources:
Magazines
Subscribing to machine embroidery magazines, like Designs in Machine Embroidery and Creative Machine Embroidery, provides project inspiration as well as education on techniques and utilities such as needles, threads and stabilizers. Many magazines are available electronically for instant download at a reduced cost and publishers frequently offer past volumes at a discount.
Web and social media
The Internet is a vortex of resources. In addition to thousands of independent bloggers, most commercial websites selling designs, classes and supplies have their own blogs as well.
Follow your favorite embroidery resources via their blog, Facebook page, Twitter feeds and Pinterest accounts. Companies frequently post sales and free designs via social media.
Newsletters and e-Books
Many embroidery-related shops send out newsletters just by signing up with your email address. Some companies also provide free e-books, electronic booklets on a variety of topics, as incentives for embroiderers to visit their websites. E-books are easy to download and can be accessed and read with Adobe Reader, a free program.
4. Keep good notes
Photo via Debbie Henry
Scientists keep impeccable notes while doing research. Beginning embroiderers should do the same. Like a recipe, an embroidery journal documents your projects, helping you learn what works and allowing you to easily duplicate a project at a later date.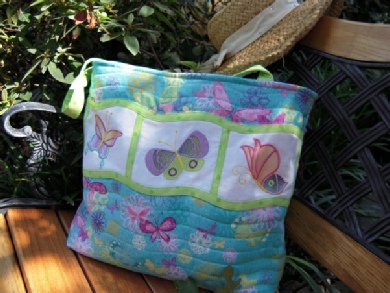 Butterfly Bling Tote via Sew Inspired
5. Schedule time to sew
Learning machine embroidery is a cumulative process. The more you stitch, the easier it gets. Make time for your embroidery passion, whether it is reading every day or, better yet, sewing every day. Even if you only spend 30 minutes a day focusing on embroidery, like any other skill, practice makes perfect!
Happy stitching! What tips do you have for machine embroiderers just starting out?