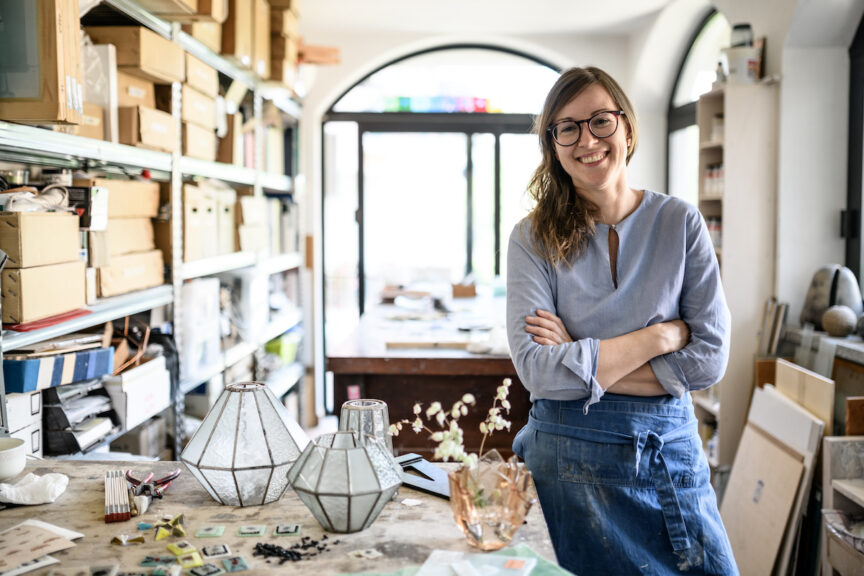 Do you make things in the evening or on weekends and dream of turning your DIY hobby into a small business? We've got good news for you! It's entirely possible to have a crafty side hustle that generates income and fuels your creativity.
Going from hobby to business requires a mindset shift. Rather than just making things you like with supplies you have lying around, you've got to study your market and start keeping track of expenses. Before you jump in, follow these five steps to ensure you're set up for success.
1. Find product/market fit
Success in business means selling the right product to the right customer. Often, figuring out product/market fit requires iteration. You may be making something you think your ideal customer would love right now. The next step is to see if you're hunch is right. Post a photo on Instagram, try selling your item at a craft fair, or list it on Etsy and monitor the reaction.
Does your audience understand it and love it immediately? Listen to their questions and see if you can make adjustments accordingly. Maybe they wish it came in a different color, material, or size. This initial feedback is golden! Use it to improve your product and keep trying until you land on something that your ideal customer has to have!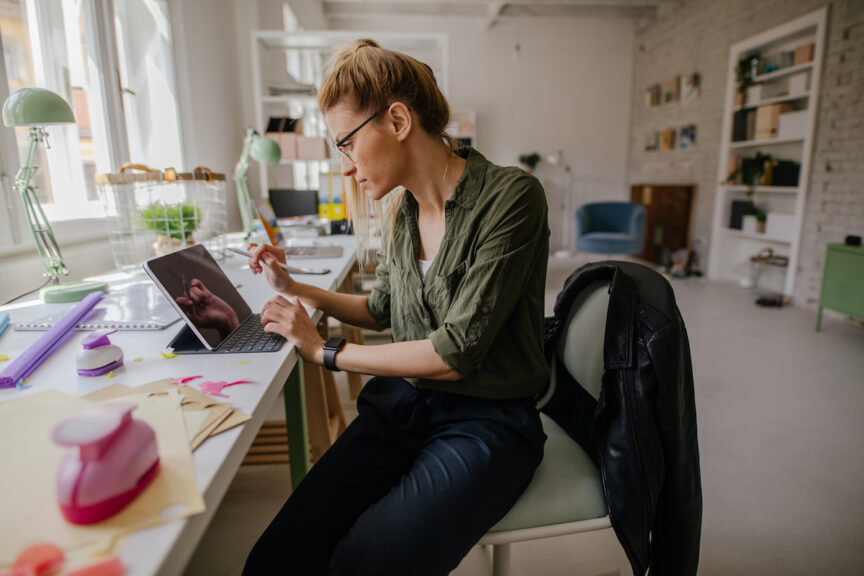 2. Price your products
Once you find a product your ideal customer loves, it's time to figure out how to source materials affordably and price your product accurately. Of course, buying materials wholesale is the cheapest option, but if this business is your side hustle, you may not be able to use up a whole bolt of fabric or gallon-sized tub of Mod Podge anytime soon.
The good news is there are ways to order semi-wholesale, where you receive bulk product at a discount without too much piling up in boxes in your garage. At Craft Industry Alliance, we've gathered sourcing lists for various craft supplies, including sources for bulk or semi-wholesale orders.
Once you have your margins down, do a competitive analysis of how products similar to yours are priced. Remember to consider all your expenses, including packaging materials, marketplace fees, and equipment. Also, think about the message that pricing sends. (Remember, consumers typically associate greater value with a higher price.) Choose a price that will not only cover your expenses but also compensate you for your time and provide you with some profit so you can keep going.
3. Get financially organized
Once you get your first sale, you must set up your financial situation for business. Go to irs.gov and get a federal tax ID, although known as an EIN number. It's free and will allow you to open a business bank account and register for a business license. It's vital to separate your business banking from your personal banking, so head to your local bank (or use an online bank) and set up a separate account. You must also register with your state to collect and remit sales tax.
4. Surround yourself with the right people
Do the people in your life support your idea for a crafty side hustle, or are they doubting whether you can make this work? Surrounding yourself with a supportive community is vital to your success and well-being.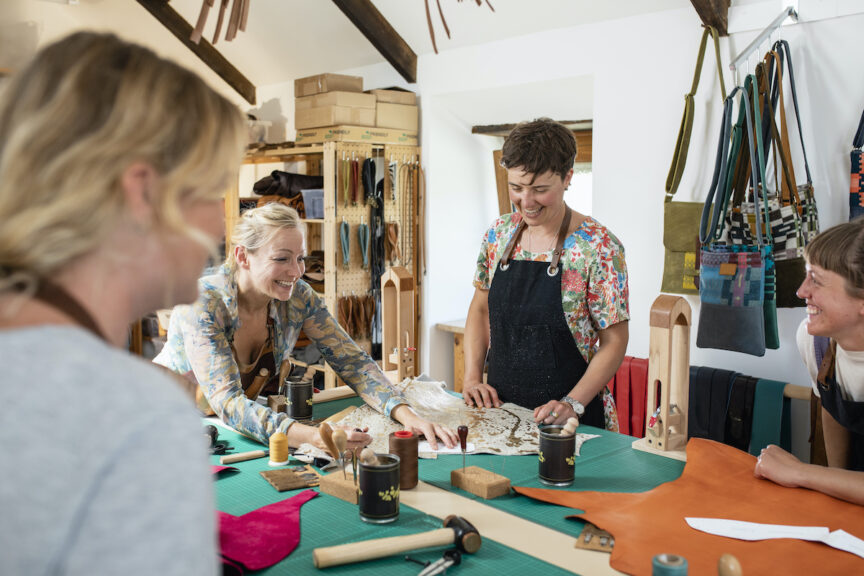 Craft Industry Alliance is that community for so many makers! Not only are we your cheerleaders, but our members have tremendous knowledge to share. Need to learn about optimizing your Etsy listings, growing your Instagram following, or creating a special unboxing experience for your products? We got you! We believe a rising tide lifts all boats, and our members are happy to share what's worked for them.
5.Outsource
Just because you DIY your products doesn't mean you need to DIY all aspects of your business. Running a small business requires many specialized skills, from bookkeeping to marketing to graphic design and web development. Nobody is good at everything! It's entirely okay to outsource things that aren't your strength (or take up too much of your time). Delegating responsibilities to others will allow you to focus on the areas of your business that only you can do. You'll be happier, and your business will grow faster once you realize you can't do it all!
Feeling ready? Starting a crafty side hustle can be a big job, but it's also gratifying to have your handmade products in the hands of people who love them. And if you're interested in being part of a community that can guide you along your journey, check out Craft Industry Alliance. We're here for you!
Interested in the Craft Industry Alliance? Use the code CRAFTMONTH to save 20% off a Craft Industry Alliance Membership.