What's better than a sugary, fluffy doughnut? A sugary, fluffy doughnut filled with cream of course! We've got tips for how to fill a doughnut.
As Ralph Waldo Emerson once said "What lies behind us and what lies before us are tiny matters compared to what lies within us." While he probably wasn't talking specifically about doughnuts, the quote can provide inspiration for your own pastry-making. If you learn how to fill doughnuts, you can make your treats beautiful and delicious from the inside out!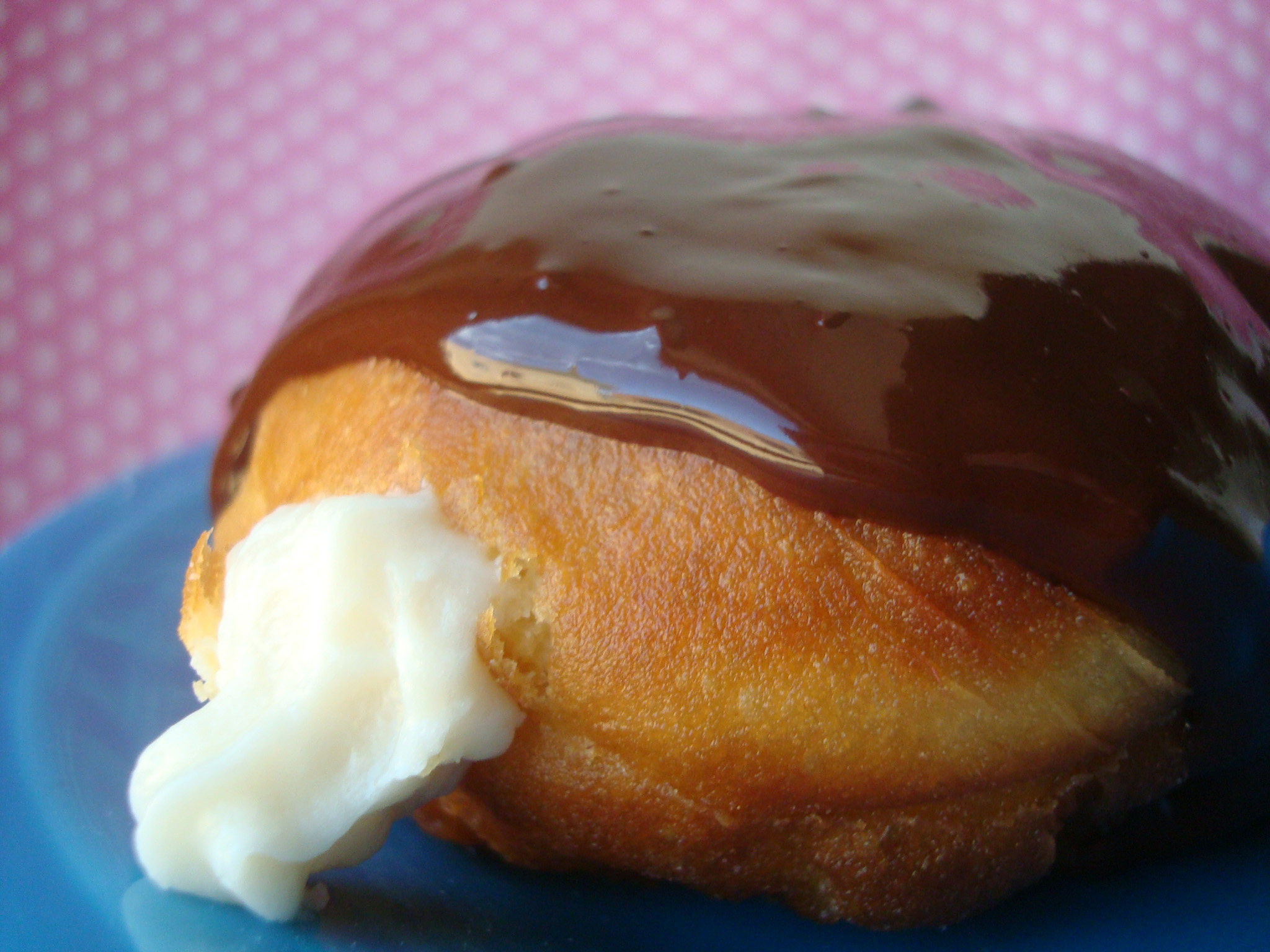 Filling doughnuts: the basics
Learning some quick and easy methods of filling doughnuts is a useful and versatile cooking technique skill. This method can be used to fill pastries such as the brioche recipe featured in Craftsy course Classic & Creative Brioche Pastries, taught by celebrity baker Joanne Chang.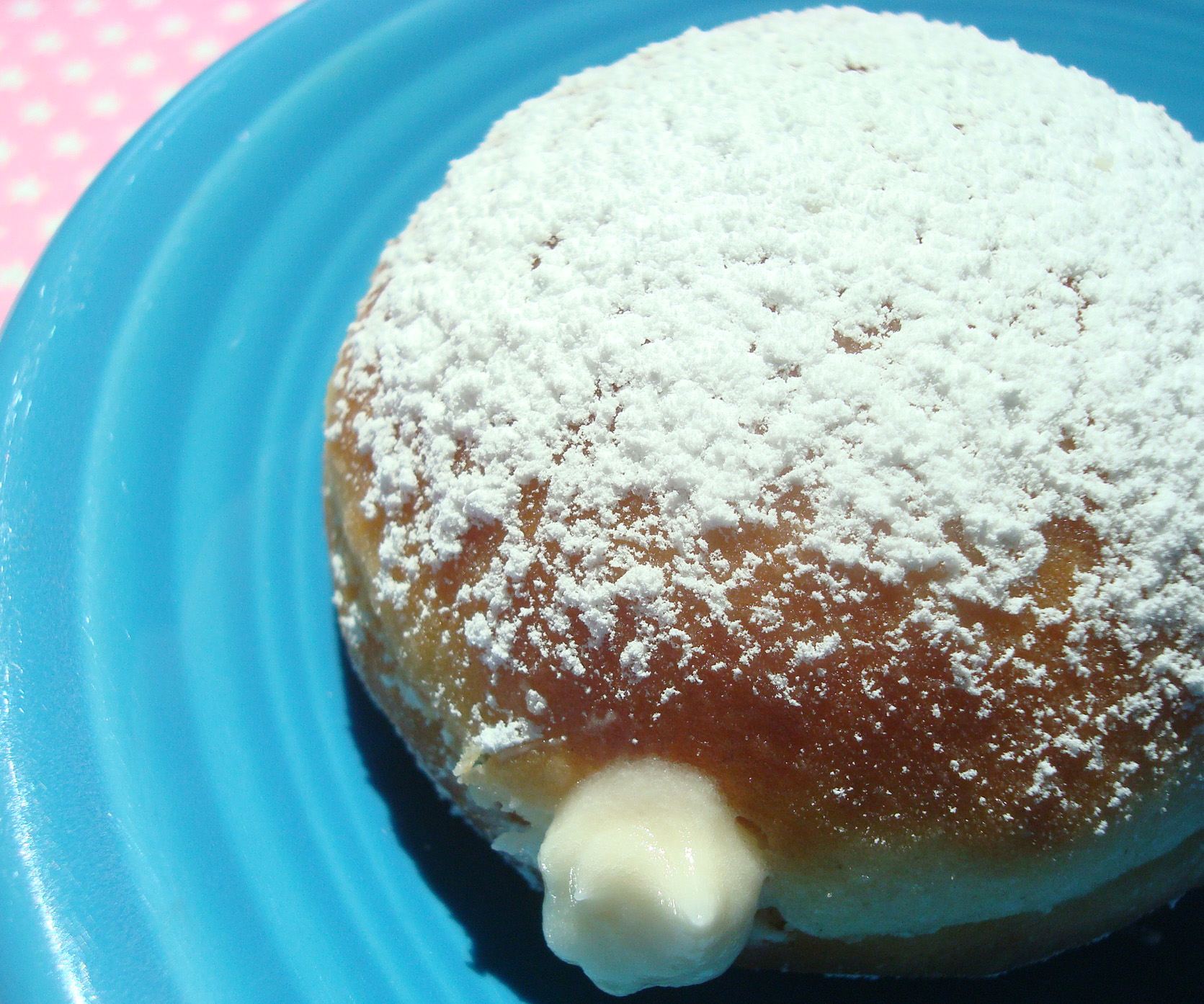 What kind of doughnuts to fill
In general, filled doughnuts are going to be round, yeast-risen varieties: Think a jelly doughnut or Bavarian cream. The airy interior of yeast doughnuts has ample room to hold fillings, unlike the dense, tighter crumb of most cake doughnuts.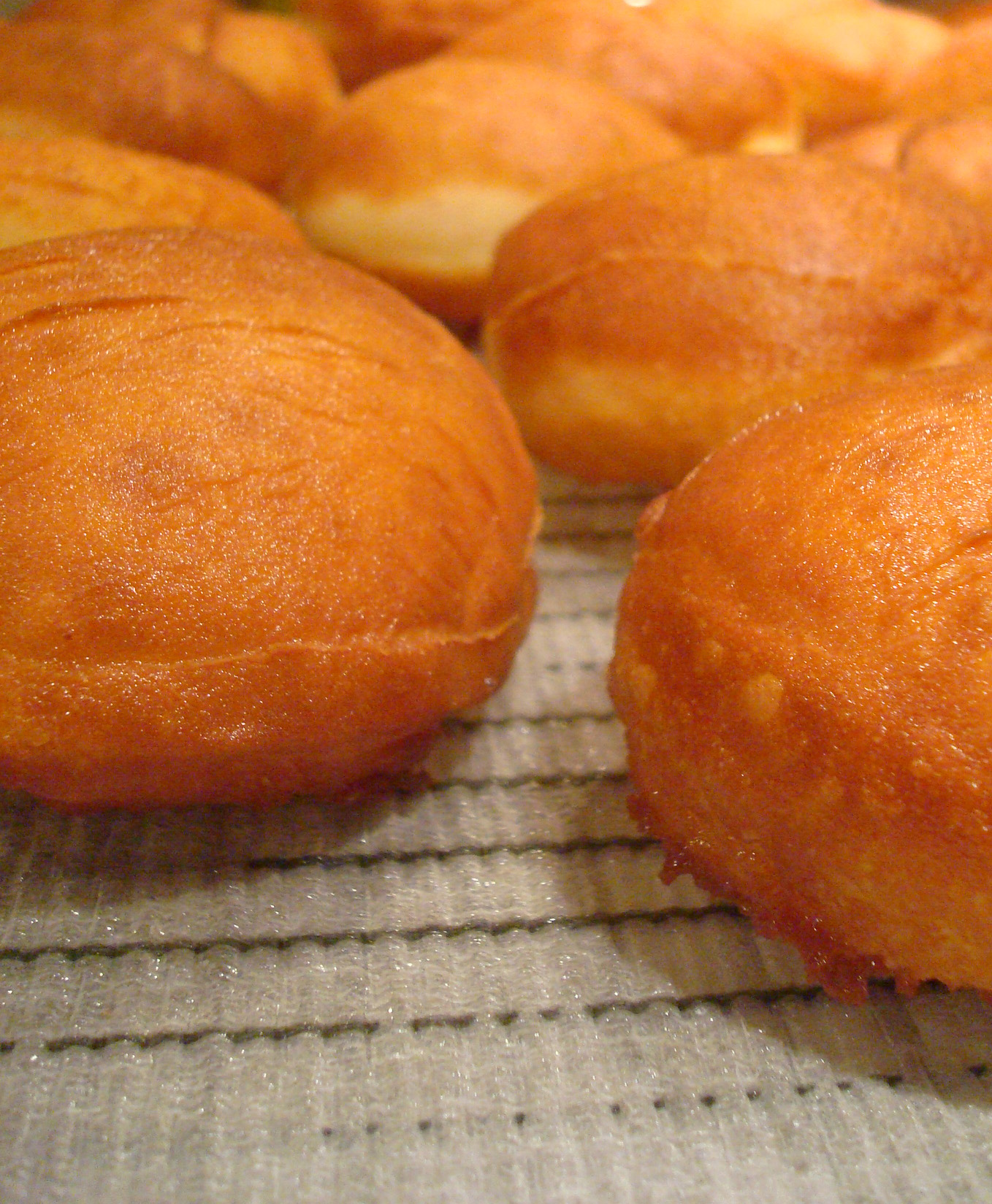 When to fill
Fill them after the fried doughnuts have cooled to room temperature. The fillings might melt if the doughnuts are too hot. Because fried foods don't have an extremely long shelf life, plan to fill the doughnuts on the same day they've been fried.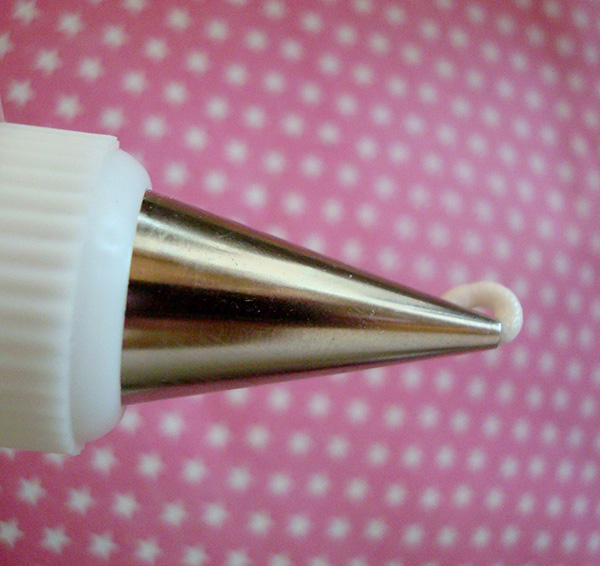 Types of fillings
You can fill your doughnuts with a wide array of fillings. Jelly and pastry cream, of course, are classic choices, but really, the sky's the limit. You could fill your doughnuts with homemade nutella, chocolate ganache, buttercream, or even a yummy mixture of peanut butter and cream cheese! Anything with a thick yet pipe-able consistency will work well as a doughnut filling.
How to fill your doughnuts
One batch yeast risen doughnuts
One batch filling (about 1/4 to 1/3 cup per doughnut)
Pastry bag fitted with a round tip
Chopstick (or skewer)
Step 1:
Once the doughnuts reach room temperature, go ahead and grab your first doughnut. Using a chopstick, poke a hole in the doughnut. Gently shimmy the chopstick inside of the doughnut a little ways, gently rotating from the initial opening but not widening it too much. This will open up a little more space inside of your doughnut for the filling.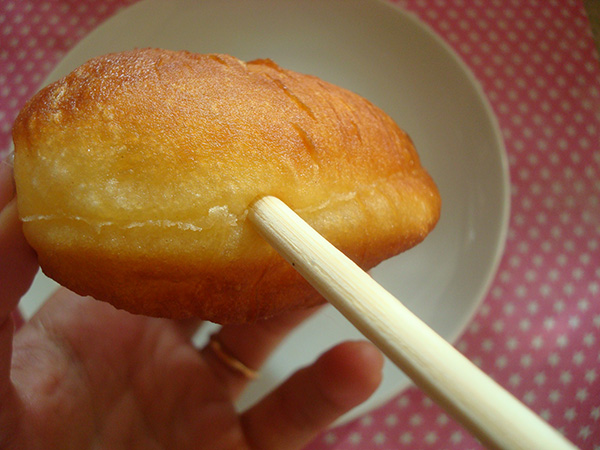 Step 2:
Spoon the filling into your piping bag fitted with a round tip.
Step 3:
Insert the tip of the piping bag into the doughnut, gently squeezing the filling inside. Squeeze slowly, so that the filling has a chance to reach into air pockets in the doughnut and generously fill it.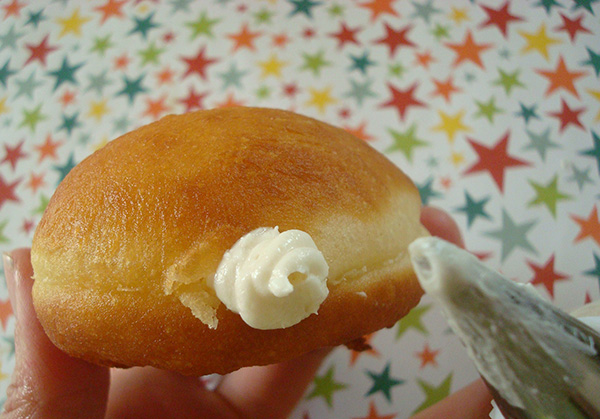 Step 4:
Once the doughnut has been filled,  you can either ice it or dust it with confectioners' sugar for a pretty finish.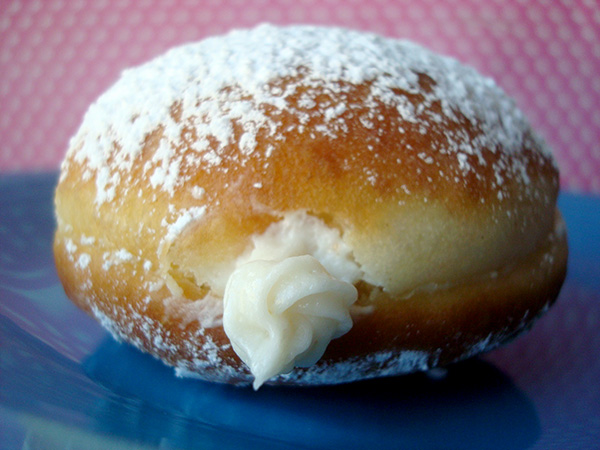 Variations on the traditional cream-filled doughnut
Use a decorative tip:
Instead of a round tip, fill the doughnuts with a star tip or another cake decorating tip. This won't make too much of a difference in steps 1 through 3 of the above tutorial. However, as you finish the doughnut, you can add a pretty star-shaped rosette or flourish of the filling on the outside of the doughnut.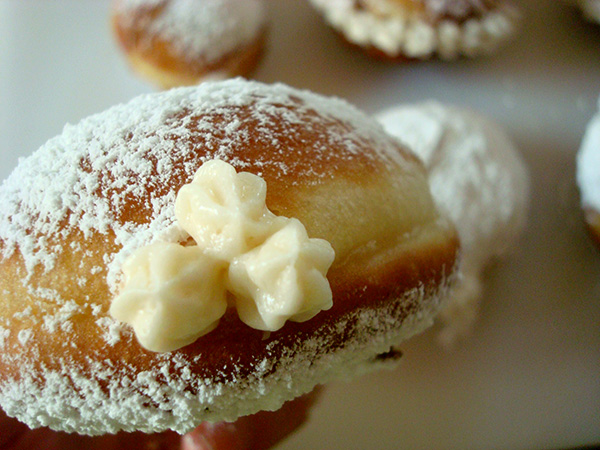 For thicker fillings
If you're dying to use homemade preserves or tasty berry fillings, but find them too thick to pipe, don't panic.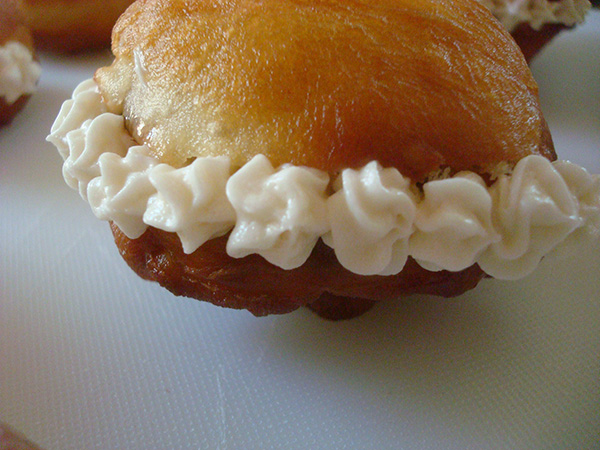 Instead of piping, slice the doughnut open part of the way using a paring knife, and then gently spoon some jam into the doughnut. Ice or top with confectioners' sugar.
If you find the slit in the side of the doughnut unseemly, you can also pipe icing or whipped cream around the edges.
What's your favorite doughnut filling?