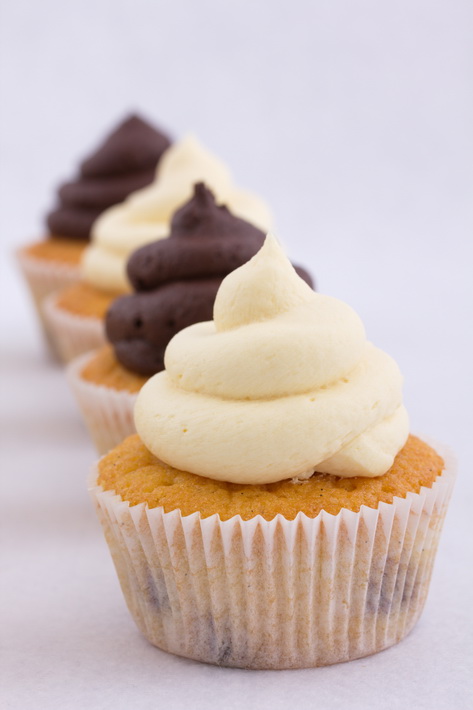 Baking cupcakes isn't quite as simple as you might think. There are a number of common cupcake-related problems you might run into, including baked goods that totally flop. But (great news!) this recipe is guaranteed flop-proof. Here's how to make the easiest, fluffiest cupcakes ever.
How to Bake Easy Cupcakes
Yield: about 20 standard cupcakes
Ingredients
2 cups self-rising flour
1¼ cup granulated sugar
1 cup salted butter, softened (or at room temperature)
4 large eggs
¼ cup milk
2 teaspoons vanilla essence or vanilla extract
Instructions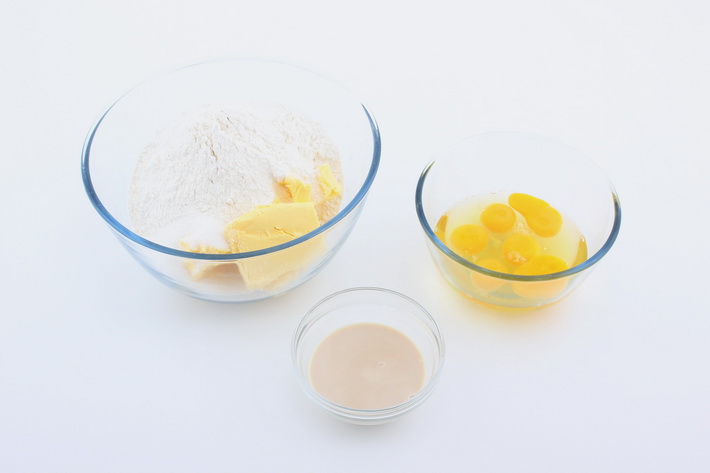 1. Preheat the oven to 325 F for a conventional oven. Place 20 standard muffin-wrappers into muffin tins and assemble your ingredients.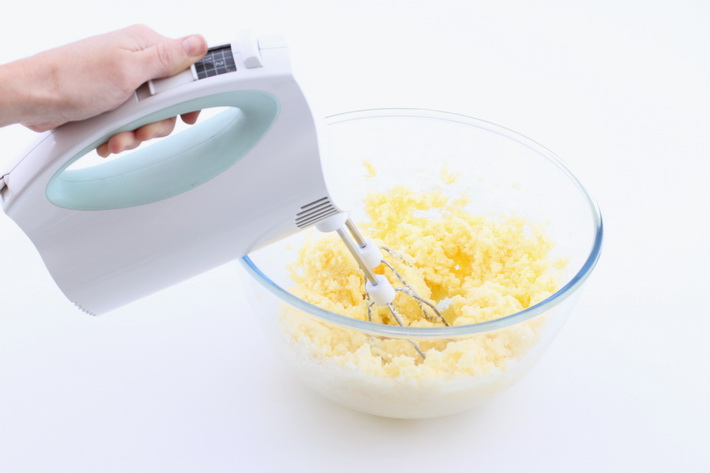 2. Sift the flour into a mixing bowl and add the sugar, softened butter and eggs. Mix for 30 seconds with a handheld electric beater or a standing mixer with a paddle attachment on medium speed to combine all the ingredients.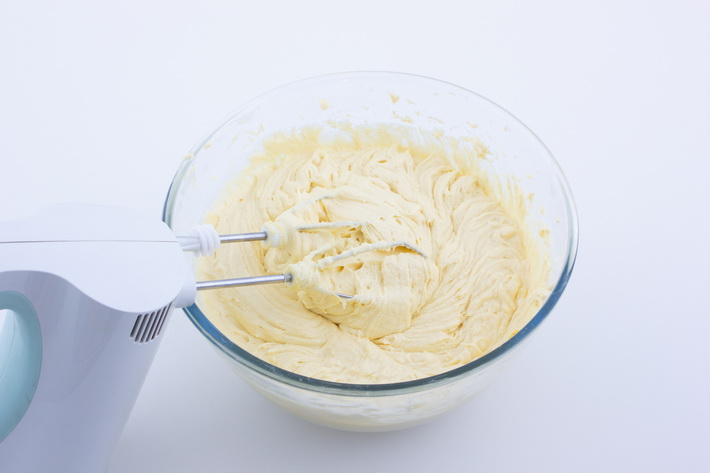 3. Add the milk and vanilla essence or extract and beat for another 2 minutes or until the mixture looks light and fluffy.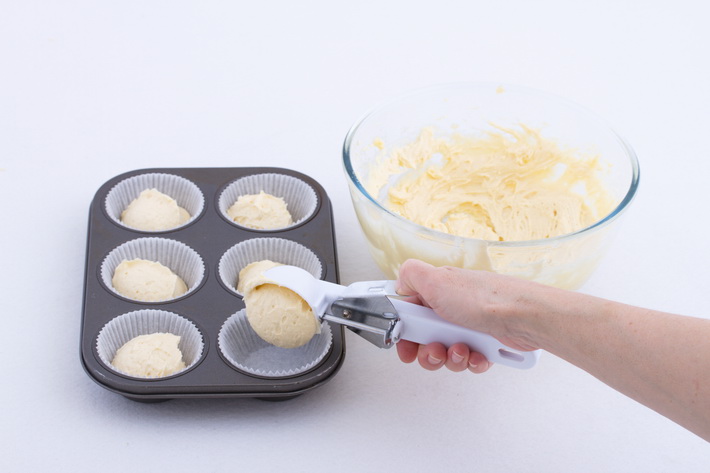 4. Spoon rounded ice cream scoops (± 1/4 cup/ 60 ml/ 2 1/4 fl oz) of batter into the wrappers and bake for about 20-22 minutes or until an inserted skewer or toothpick just comes out clean.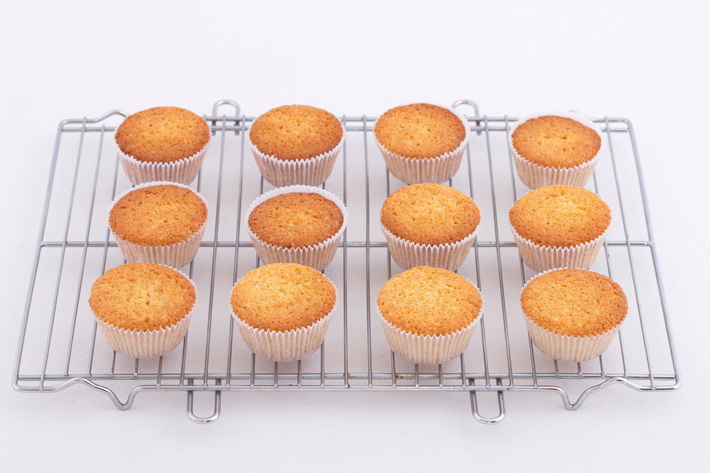 5. Take the cupcakes out of the oven and let them cool for 5 minutes. Lift them out of the muffin tins and place on a wire cooling rack.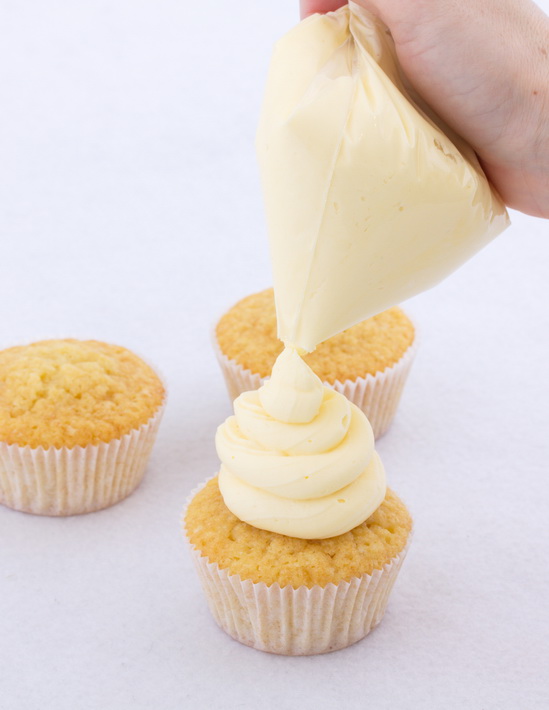 6. Decorate the cupcakes with the icing of your choice.
Keep un-iced cupcakes for 2 days in an airtight container at room temperature or freeze for up to 2 months. Iced cupcakes will last for 4 days at room temperature in an airtight container.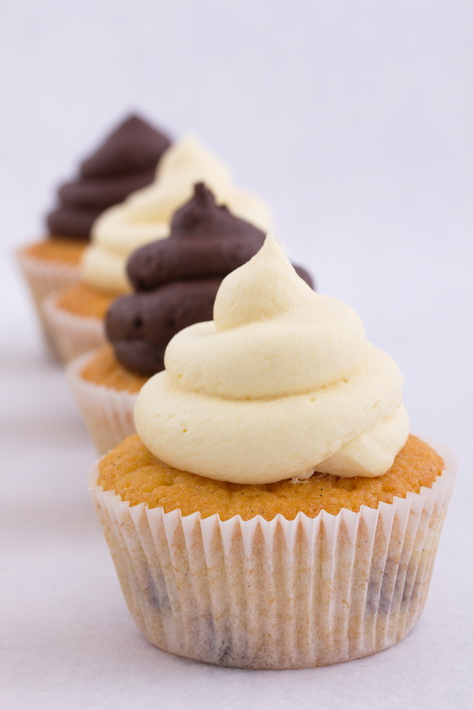 Variations
Chocolate Cupcakes
Replace ⅓ cup flour with a ⅓ cup of unsweetened cocoa powder. Add 1 teaspoon instant coffee granules to the milk to give a deeper flavor to the cupcakes.
Marbled cupcakes
Make ½ a recipe vanilla and 1/2 a recipe chocolate batter and spoon alternate dollops of batter into each cupcake wrapper. Use a toothpick to marble the two cupcake batters together.
Strawberry cupcakes
Mix ½ cup chunky strawberry jam into the cupcake batter. You could also add a few drops of red food coloring and strawberry essence instead of vanilla essence to create an authentic look and flavor.
Peanut butter, nut butter or cookie butter cupcakes
Mix ½ cup chunky peanut butter, nut butter or cookie butter into the cupcake batter.
Orange or lemon cupcakes
Add the grated zest of 1 orange or lemon to the cupcake batter and use the juice of the orange or lemon with milk to make up the liquid amount to a ¼ cup.
Almond cupcakes
Add ¼ cup ground almonds to the cake batter and replace 1 teaspoon of the vanilla essence or extract with almond essence or extract.
Coffee cupcakes
Stir ¼ cup instant coffee granules into the milk before adding it to the cupcake batter.
Caramel cupcakes
Use soft brown treacle or Demerara sugar instead of white sugar and replace the vanilla essence or extract with caramel essence.
Pineapple, apple, peach or pear cupcakes
Add ½ a can of drained pineapple pieces, drained apple slices, drained and chopped peach or pear slices to the cupcake batter, folding them in before spooning the mixture into the cupcake wrappers.
Coconut cupcakes
Add ⅓ cup toasted, unsweetened desiccated coconut to the cupcake batter and if preferred replace 1 tsp of the vanilla essence or extract with 1 tsp coconut essence or coconut liqueur.
Passion fruit cupcakes
Replace the ¼ cup of milk with passion fruit juice or with 1 small can or ⅓ cup passion fruit pulp with or without seeds.
Chai cupcakes
Replace the milk with a ¼ cup of cooled milky tea and add ½ teaspoon each of ginger powder, cinnamon powder and finely ground cardamom or mixed spice to the mixture.
Gluten-free cupcakes
Replace the self-rising flour with gluten-free self-rising flour.
Dairy-free cupcakes
Replace the 1 cup of salted butter with dairy-free shortening or margarine and add a generous pinch of salt to the batter. Replace the ¼ cup of milk with almond milk, soy milk, rice milk or oat milk.