Cold weather requires that you carry so much stuff with you: hat, gloves, coat, scarf, ear warmers and maybe even an extra layer just in case. Perhaps that's why we're always losing so many of our winter accessories!
One way to reduce all that clutter? A hooded scarf knitting pattern does double-duty, combining the warmth of a hat or hood with a scarf in one convenient accessory. You don't have to wear the hood all the time, but you won't have to dig through your bag to find a hat when your ears and head feel the freeze!
Knit one of these awesome two-accessories-in-one hooded scarf knitting patterns from our Craftsy designers and control the clutter of winter accessories! (P.S. The hooded scarves work up quickly, so they make great gifts!)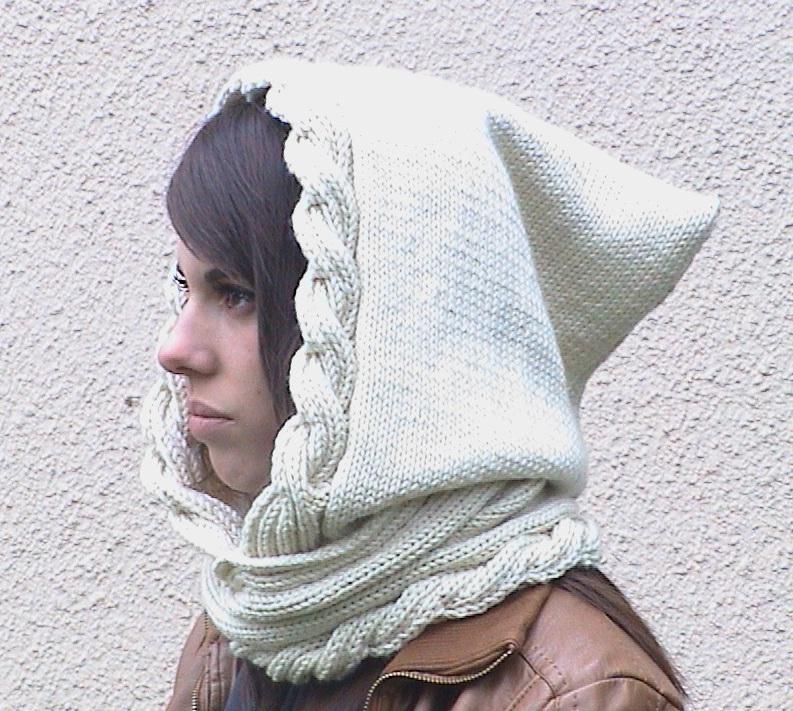 Photo via Craftsy member knitisfun
1. Isaure Hood
This hood is clearly fairy tale-inspired. The cable wraps around both the scarf and the front of the hood, unifying the entire design. Use a light-colored yarn if you really want to highlight the twists and turns of that beautiful cable.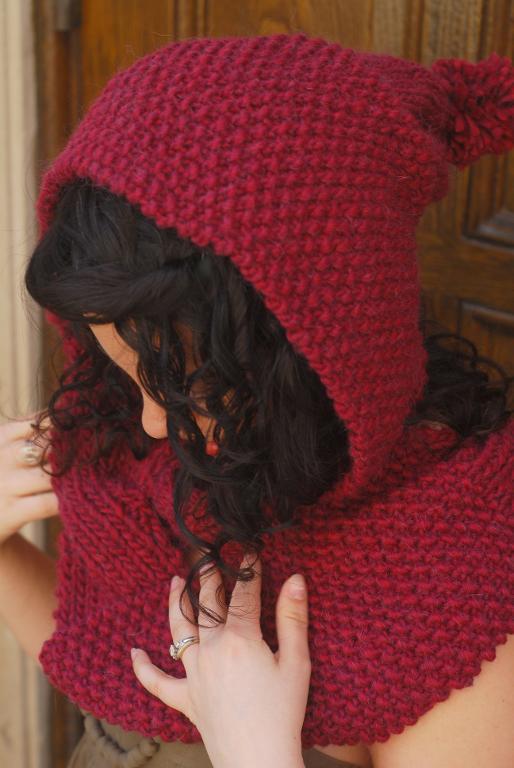 Photo via Craftsy instructor The Sexy Knitter
2. Reversible, Cabled Hooded Scarf
You can knit this hooded scarf up over a weekend, since it uses bulky-weight yarn that knits up quickly. There are only three cables in the entire scarf, so it's a great starter project for beginners who want to dip their toes into cables slowly.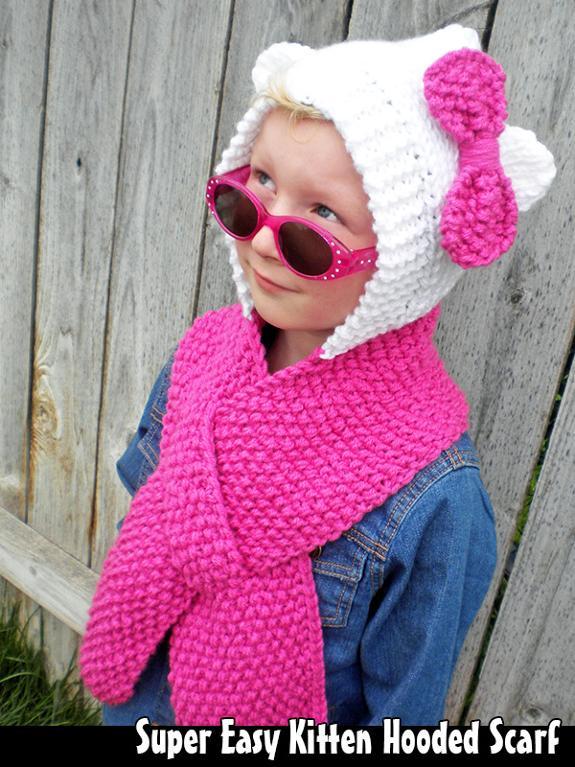 Photo via Craftsy member AuntJanet
3. Super Easy Kitten Hooded Scarf
Kids only have to keep up with one accessory when you knit up this cute hooded kitten scarf. You can omit the ears and bow, if you'd like. Because of the customization options, you could easily turn this into a scarf for a boy, too. (Don't be surprised if he skips the bow and wants to keep the ears.)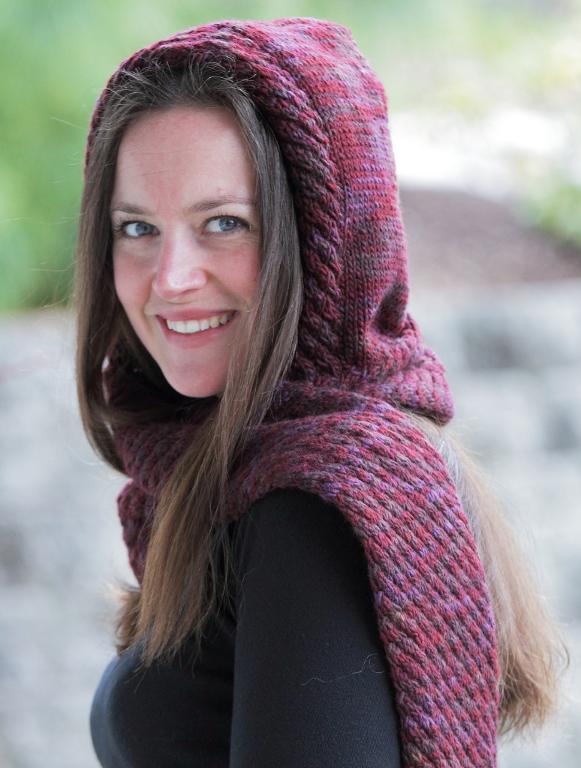 Photo via Craftsy member lisaellisdesign
4. Hooded Scarves and Cowls
This is not just one hooded scarf; it's a collection of four hooded scarves and cowls! There's a pattern for every skill level, so beginners can start with the easiest and work their way up to more difficult patterns.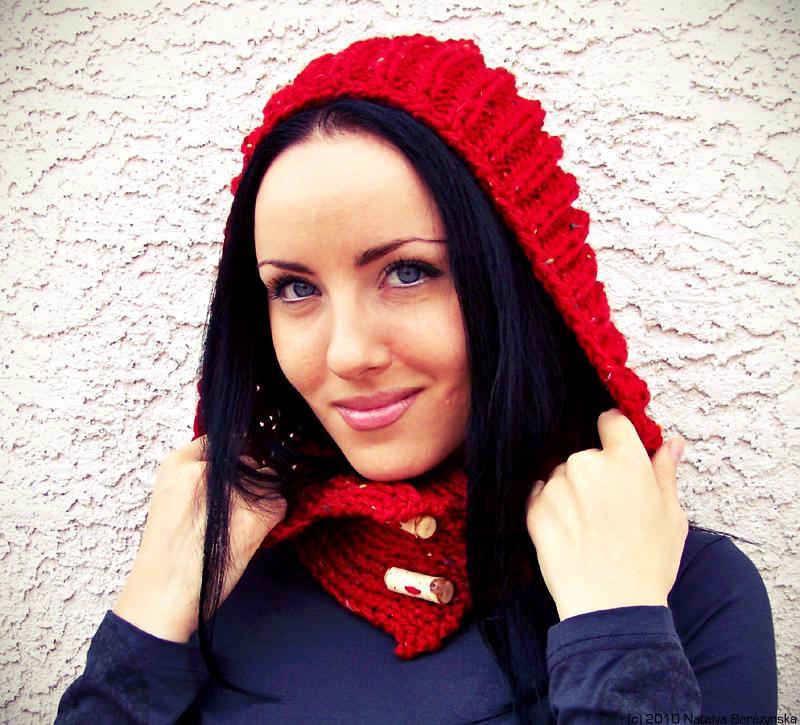 Photo via Craftsy member natalya1905
5. Hooded Scarf Chunky Hood
This hooded scarf is proof that the buttons can make all the difference when it comes to style. I love the toggles used in the sample above, but you could also go for something you already have in your button stash. The rib stitches used on the hood are great for giving you just the right amount of stretch.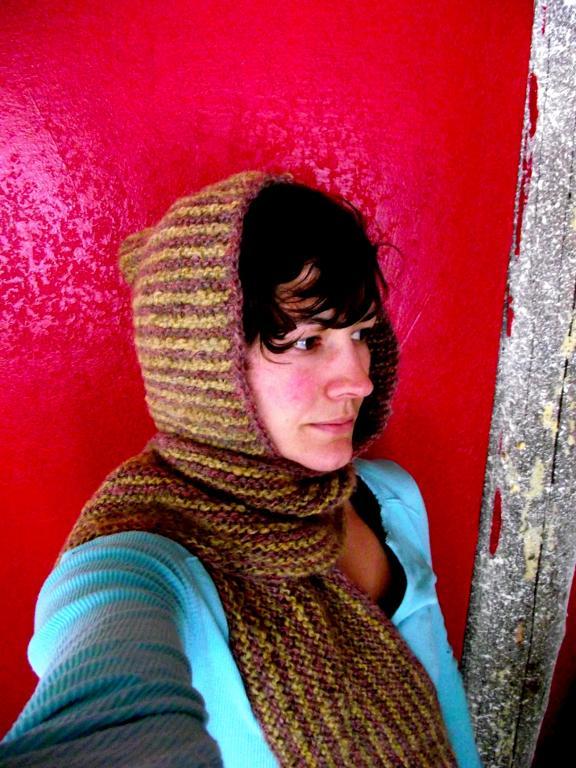 Photo via Craftsy member raschelk
6. Hooded Scarf
This quick garter stitch project is beginner-friendly thanks to the simple garter stitch. Plus, there is no complicated shaping for the hood. You'll simply sew a seam — easy enough for even a beginner with no prior seaming experience!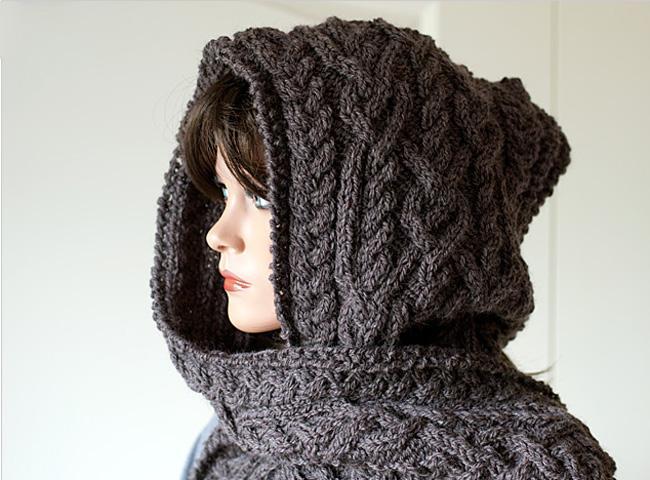 Photo via Craftsy member Rita Maassen
7. Ingrid Hooded Scarf
The texture of these cables gives the hood a nice durability that keeps you warm and keeps the hood on your head without slipping off. If you've never knit cables before, this is a great way to practice. Just be sure you swatch the cables a few times before diving into the actual project.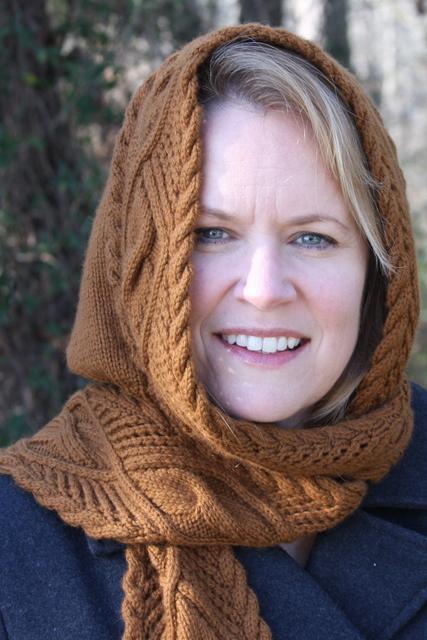 Photo via Craftsy member Jenny Williams
8. Lace & Cable Hooded Scarf
Experience in lace knitting and cables is helpful for completing this elegant hooded scarf. The cables that twist around your face also twist right down the scarf. There's even a little twist on both sides of the scarf. Follow a chart or written instructions — your choice!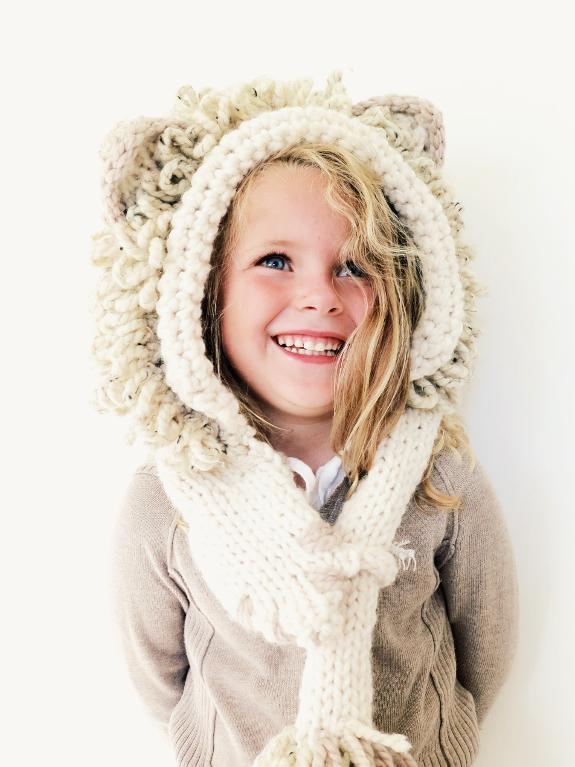 Photo via Craftsy member Alexandra Tavel
9. Leroy the Lion Hooded Scarf
Roar! Cozy meets cute in this loop stitched hood. Knitters will need to know some basic crochet to complete the pattern. The ears of the lion are stuffed to make sure they stand tall without becoming floppy.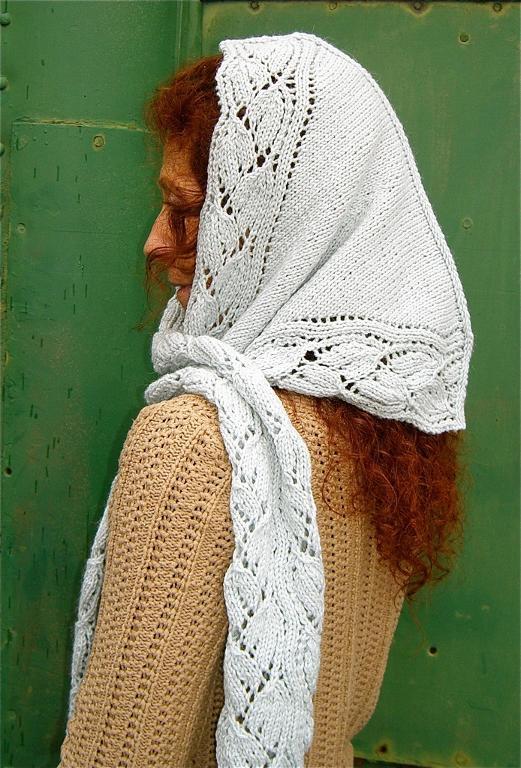 Photo via Craftsy member Carolyn Doe
10. Lacy Hooded Scarf
The seam on the hood of this pattern is not just there to make the pattern easier; it also creates a beautiful seam down the back that enhances the design. Beginners should pay attention to the needle type recommendation, since knitting with a circular needle makes it easier to hold the weight of the scarf.
Do you have any winter accessories that do double duty? Tell us about them!