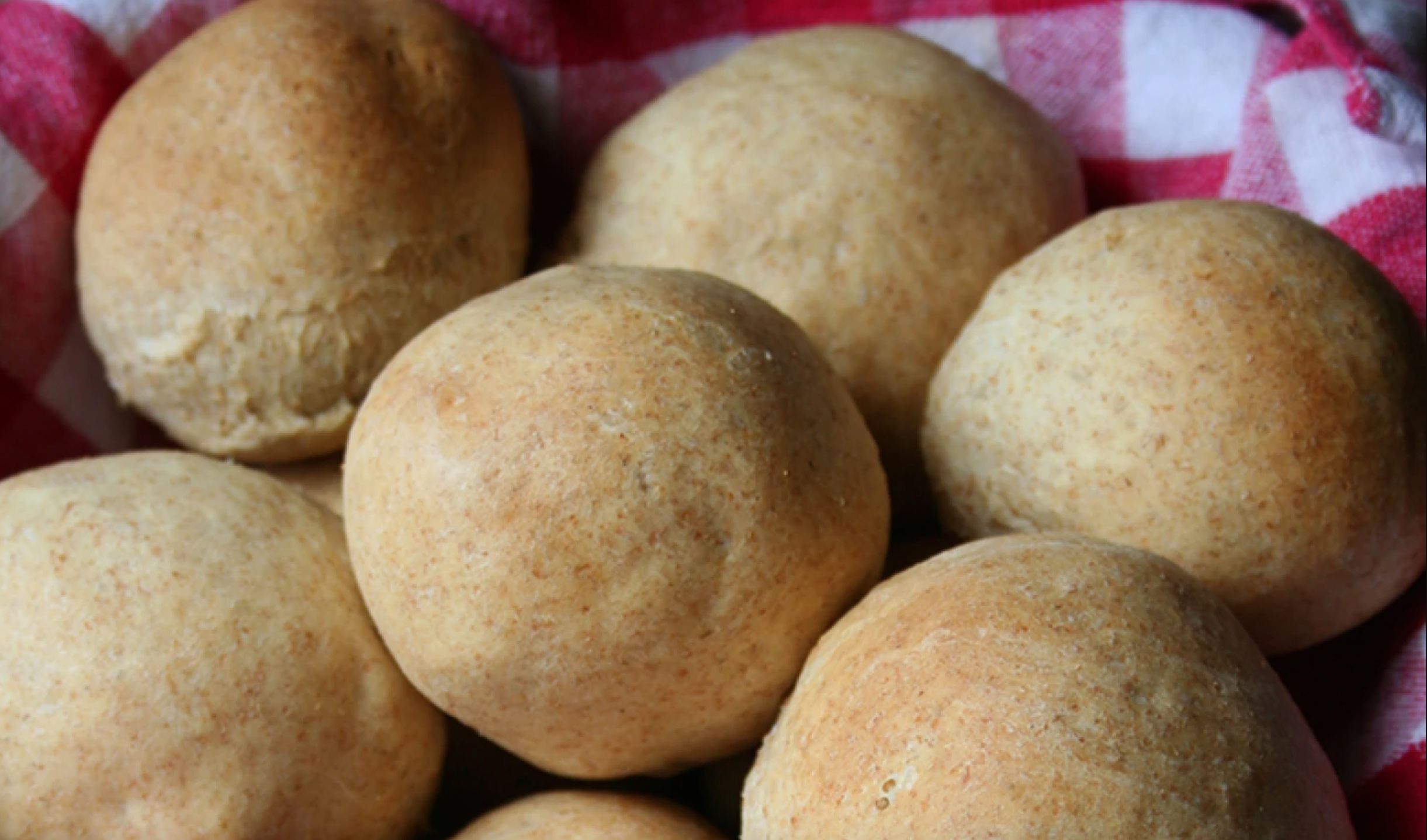 A dinner roll done right is a thing of beauty, especially for a special-occasion meal when you're busting out the pretty dishes. And don't get us started on the aroma that fills your house when fresh bread's in the oven. They should bottle that stuff.
This recipe is totally simple and we love it that way. A mix of wheat and white flour makes sure it's not boring, and a bit of egg and butter make it extra rich and flavorful. And just in case you're new to making yeast bread, we've spelled out every step in detail so you don't have to guess.
If you're feeling fancy, this dough's a perfect canvas for whatever nuts, seeds or special flavorings you might want to knead in or sprinkle on top. But purists will love it best with nothing more than a big slather of butter.
Perfect Dinner Rolls
Yield: 16 large rolls
Adapted from The King Arthur Flour Baker's Companion: The All-Purpose Baking Book
Ingredients
1 cup whole wheat flour
4 cups all-purpose flour
1½ teaspoons salt
1 packet (0.25 ounces) active dry yeast
1½ very warm water (between 95 and 115 F)
1 tablespoon honey
¼ cup unsalted butter, melted and cooled for several minutes
1 large egg, lightly beaten
Instructions
1. In a large bowl, sift together the whole wheat flour, all-purpose flour and salt. Set to the side.
2. In another large bowl, combine the active dry yeast and the water. Let the mixture sit for about 5 minutes. The yeast will start bubbling lightly. If it doesn't, that's a red flag. Your yeast may be dead, and you should start again with a fresh packet.
Pro Tip: Remember that yeast loves water that's warm like a comfy bath… not hot. Hot water can kill it.
3. Add the honey, butter and egg. Mix just until incorporated.
4. Add the flour mixture and stir to combine (I like to use a plastic dough scraper here to help manage the mixture until it comes together). The dough will progress from very floury to a sort of shaggy mixture, and gradually form a recognizable dough.
Once it comes together, switch to your hands and knead, either right in the bowl or on a lightly floured surface, until smooth and elastic. This usually takes about 5 minutes.
5. Place in a lightly oiled bowl that's roomy enough to hold the dough as it doubles in size. Cover with a clean, moist kitchen towel and let rise at room temperature until doubled, 1 to 2 hours.
6. Punch down the down and knead lightly to knock out any air bubbles.
7. Return to an oiled bowl and let it rise again until doubled. This rising will probably take about half the time of the first. (Also, don't sweat it if you're running behind and have to skip this step. Your rolls will still be delicious — just a little coarser in texture. Some people actually prefer them that way!)
8. Punch down again and knead lightly. Use a bench scraper to cut the dough into 16 equal portions (or more, if you prefer smaller rolls). Shape balls by gathering the "seams" where you cut the dough and pinching them together, then rolling to form a smooth shape.
Place the rolls seam-side-down on a lightly greased or lined baking sheet, leaving a couple of inches between so there's room to rise.
9. Allow the rolls to rest for about 30 minutes before baking; they'll puff up a little.
Use this time to preheat the oven to 400 F, and place a heatproof baking dish full of water on the bottom of the oven.
10. Bake for 15 minutes. If you like softer tops, you can tent the sheet with foil at this point and bake for 10 more minutes, or until slightly golden on the tops. If you like a nice firm crust, just bake for the whole time uncovered.
Break open a fresh roll, butter it up, and enjoy! After all, you're the baker.
Good to Know: These are best eaten within a day of being baked, but feel free to freeze them, wrapped well, for longer storage. Thaw at room temp, then refresh lightly in a warm oven before serving.