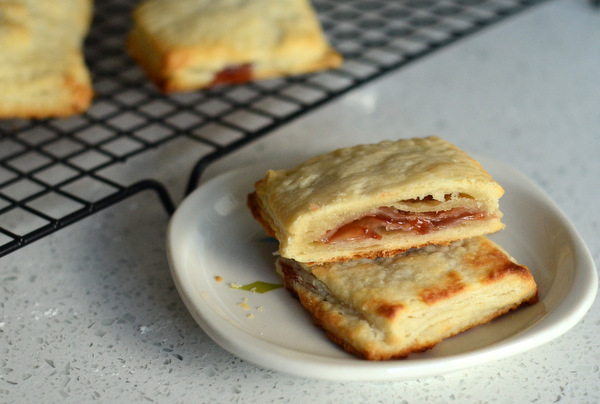 Pop-Tarts have been a popular breakfast option since they were released in 1964. The fruit-filled pastries are designed to be heated up in the toaster or, for those in a greater hurry, eaten straight out of the packaging. They appeal to kids and adults, and they're available in many flavors. But as enjoyable as they are to eat, the store-bought kind can't compare to these homemade pop-tarts, which are surprisingly easy to make in your own kitchen!
Homemade pop-tarts are a treat everyone can get excited about.
They're relatively simple, made with a basic pastry dough and a fruit filling. The pastry dough is very similar to a pie dough, but it uses more sugar. The sugar not only helps the pop-tarts to brown while they bake, it gives the pastry a hint of sweetness that goes well with the filling. This pastry is a little bit flakier than the commercial pop-tart pastry, but it is a change for the better.
I used jam as my filling. Jelly, while it looks similar to the filling inside store-bought pop tarts, tends to melt too quickly and run out of the pastries while they bake. Jam has a nice consistency and doesn't typically have large pieces of fruit in it. Those chunks of fruit are tasty, but they're not quite right for pop-tart filling, so simply leave them out if your jam contains them. You can use any flavor of jam. Strawberry is a classic, but everything from apple to pineapple will work.
While some pop-tarts are topped with a white icing and sprinkles, I opted to leave these plain because I prefer to toast my pop tarts (both homemade and store-bought) before serving and homemade icing doesn't hold up that well in a toaster.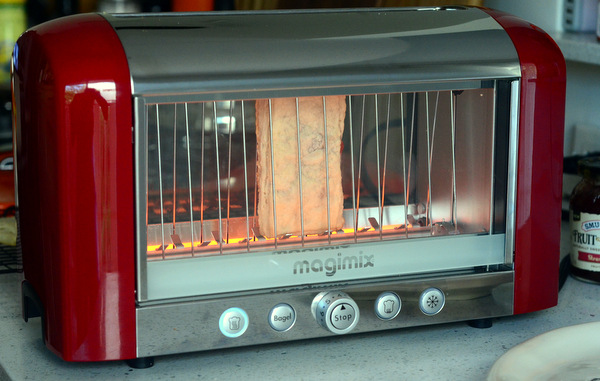 The pop tarts can be toasted until dark golden brown to give them an extra-crisp edge and to warm up the filling before serving. As far as I'm concerned, toasted is the way to go when it comes to pop tarts.
This recipe only makes six pop tarts, but it can easily be doubled if you want to bake up some extra. The cooked pop tarts can be frozen and reheated in the toaster or toaster oven, so it is worth the effort to make a few more to have them on hand when the craving strikes.
Homemade Pop-Tarts Recipe:
Makes 6
Ingredients:
1 1/2 cups all-purpose flour
1/4 cup sugar
1/4 tsp salt
1/2 cup butter, cold
4-6 tbsp ice water
Approx. 6 tbsp of your favorite jam
Step 1:
In a large bowl, whisk together flour, sugar and salt. Cut butter into several chunks and add to flour mixture.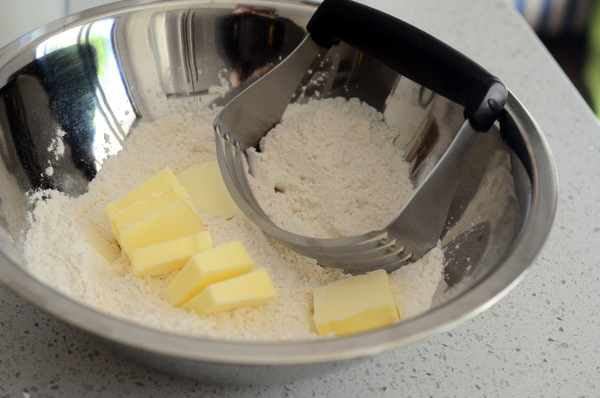 Cut butter in using a pastry cutter or rub in using your finger tips. No pieces of butter larger than a small pea should remain; the butter should be rubbed in until mixture is sandy.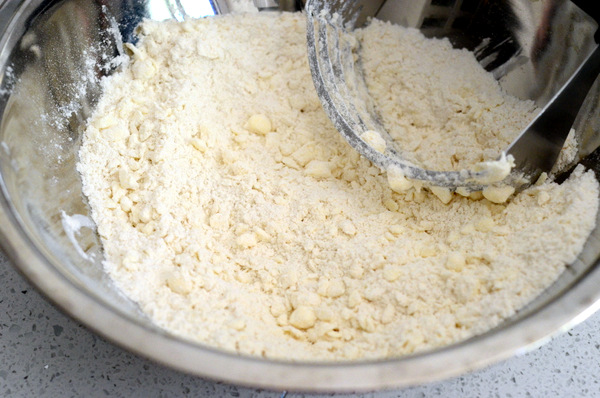 Add in ice water gradually, mixing dough with a fork or spatula until it comes together in a rough ball. Knead gently with your hand and shape the dough into a disc, cover with plastic wrap and refrigerate for 1 hour.
Step 2:
Preheat the oven to 425 F.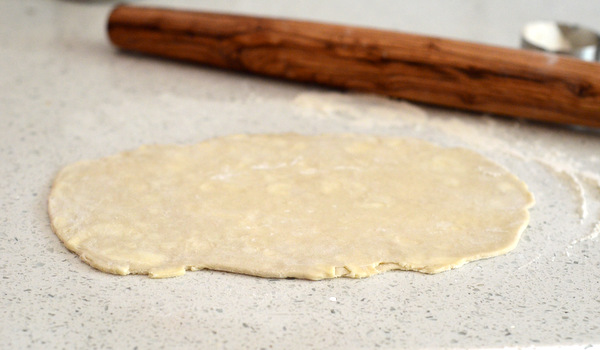 On a well-floured surface, roll the dough out into a rectangle that is 1/8-inch thick. Cut 12 rectangles that measure approximately 4-inches x 3-inches using a bench scraper or a chef's knife.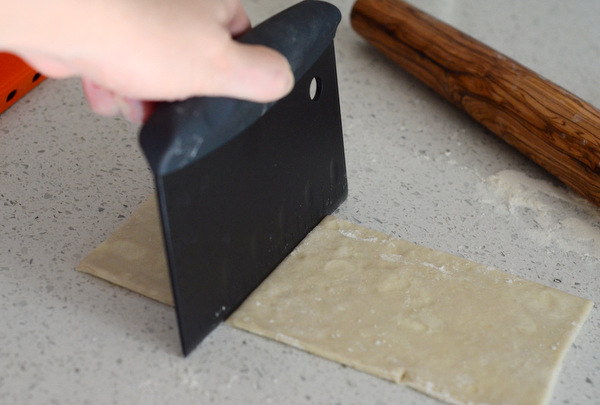 Step 3:
Place about 1 tablespoon of jam in the center of six of the rectangles of pastry, making sure that the jam does not spread to the edges of the dough.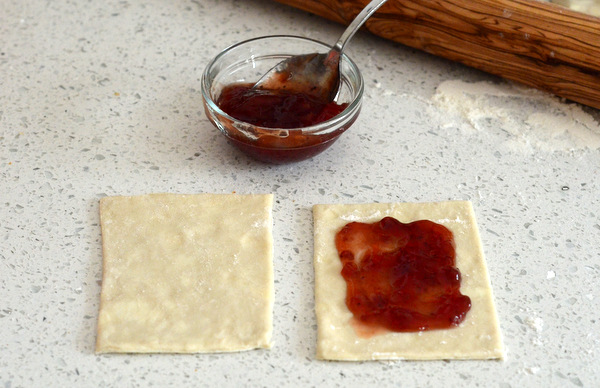 Brush a small amount of water (it is OK to use your fingertip) around the edges of each jam-filled rectangle and carefully place a piece of pastry without jam on top. Press the edges to seal and crimp with a fork.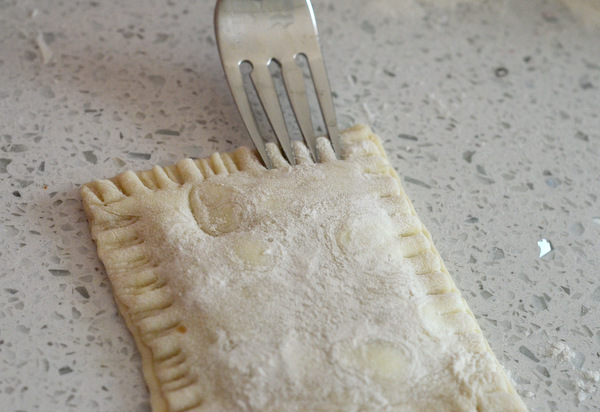 Step 4:
Transfer filled pastries to a parchment-lined baking sheet. Bake for about 20 minutes, or until golden. Allow pastries to cool on a wire rack before serving. Pastries may be toasted before serving, if desired.