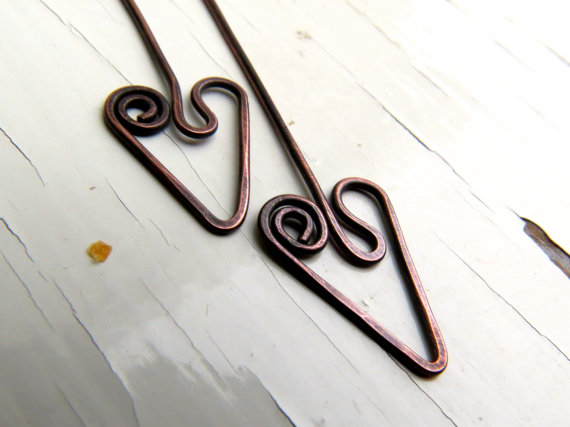 Heart-shaped headpins are always in style, but they also happen to make a great Valentine's Day accessory. Use 'em as the base for your next beaded project, whether it be a necklace, bracelet or anything in between.
Heart Headpins
Level: Easy
What You Need
0.8mm copper wire
Round-nosed pliers
Flat-nosed pliers
Flush cutters
Steel bench block
Chasing hammer
Instructions
1. Make a Spiral
Cut a 20 cm piece of 0.8 mm wire and turn a simple loop at one end with your round-nosed pliers.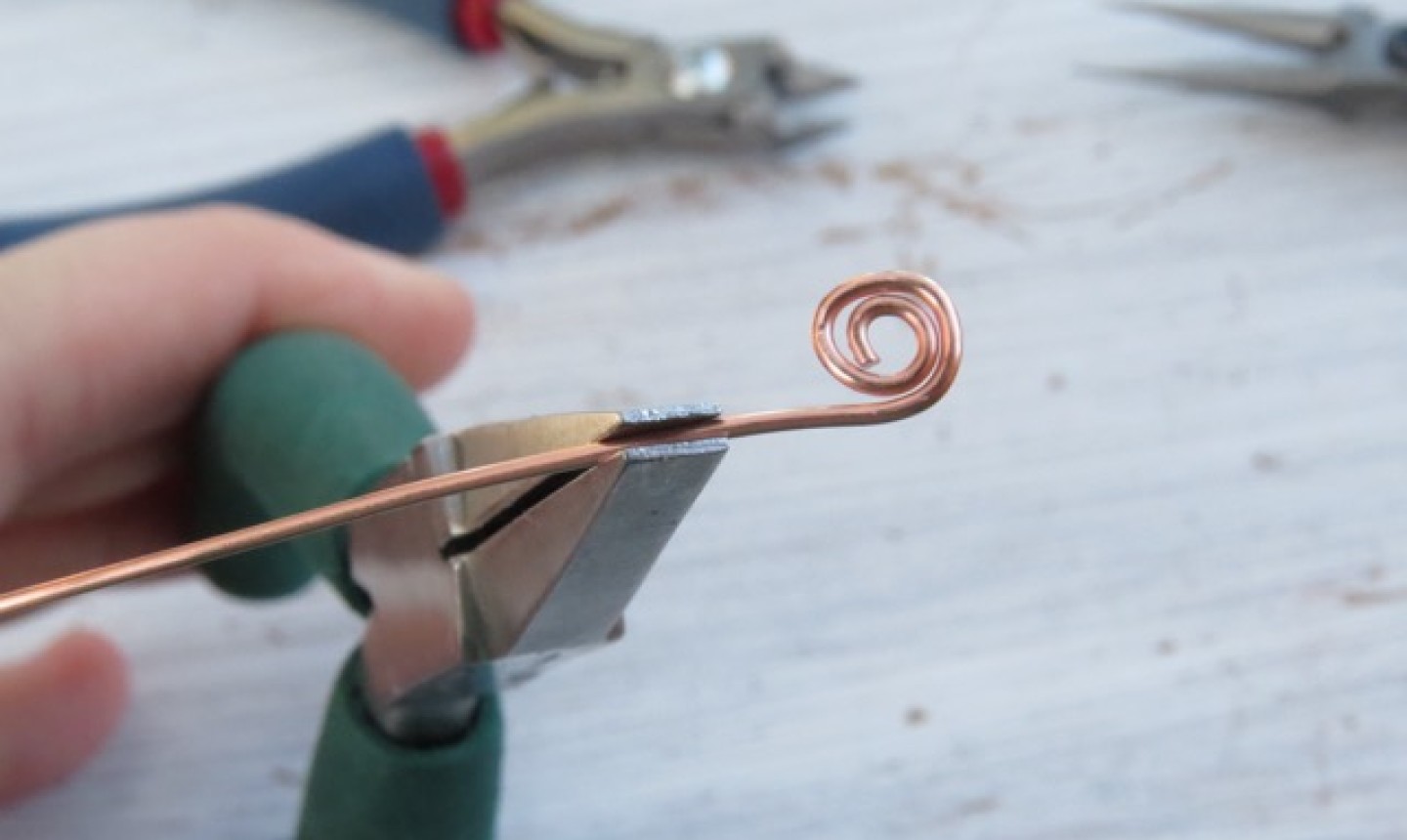 Grasp this loop with your flat-nosed pliers and gently turn it to create a spiral.
2. Make the Point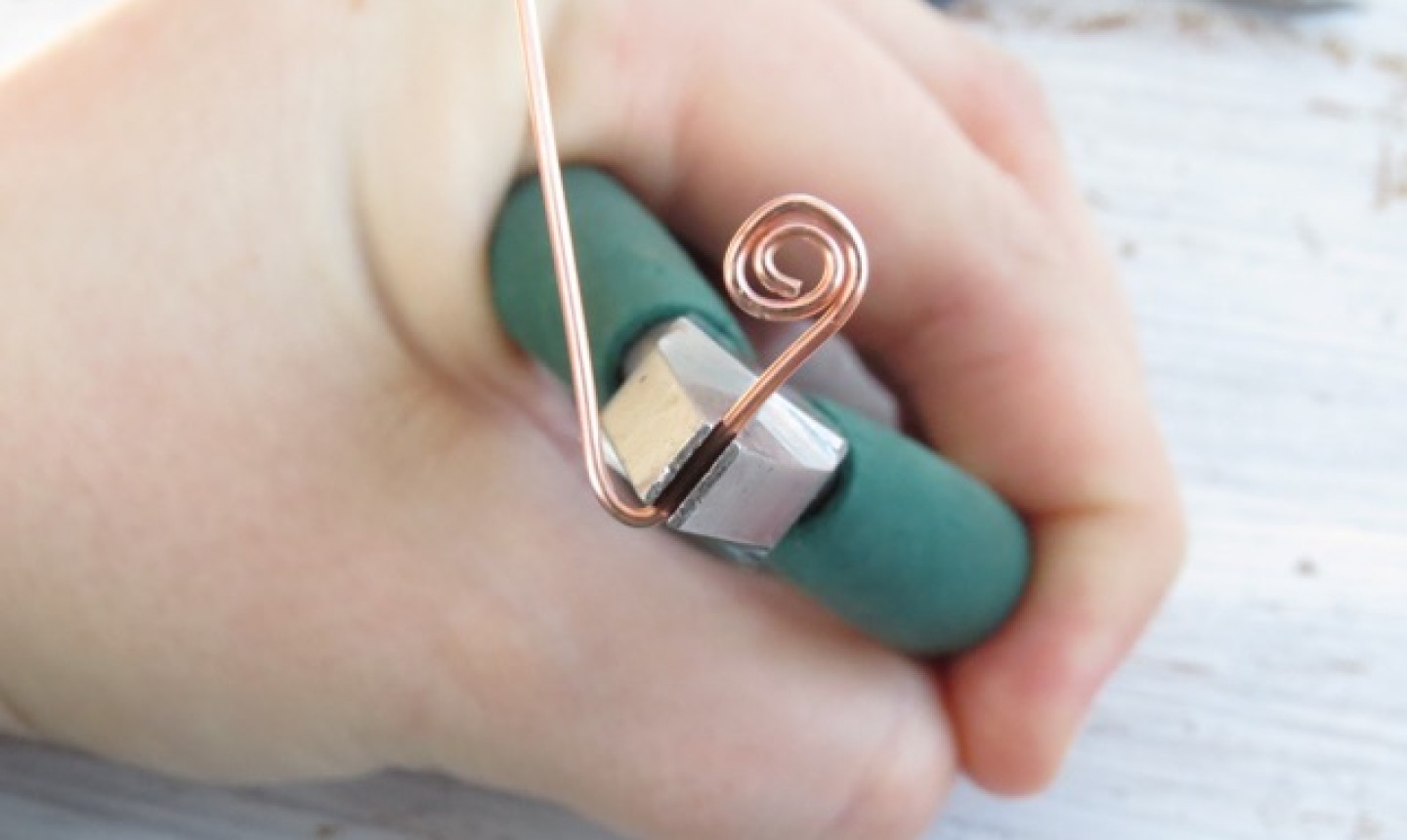 With your flat-nosed pliers, grasp the wire about 1½ cm away from the top of the spiral. Bend the wire up to create the point of your heart.
3. Shape the Loop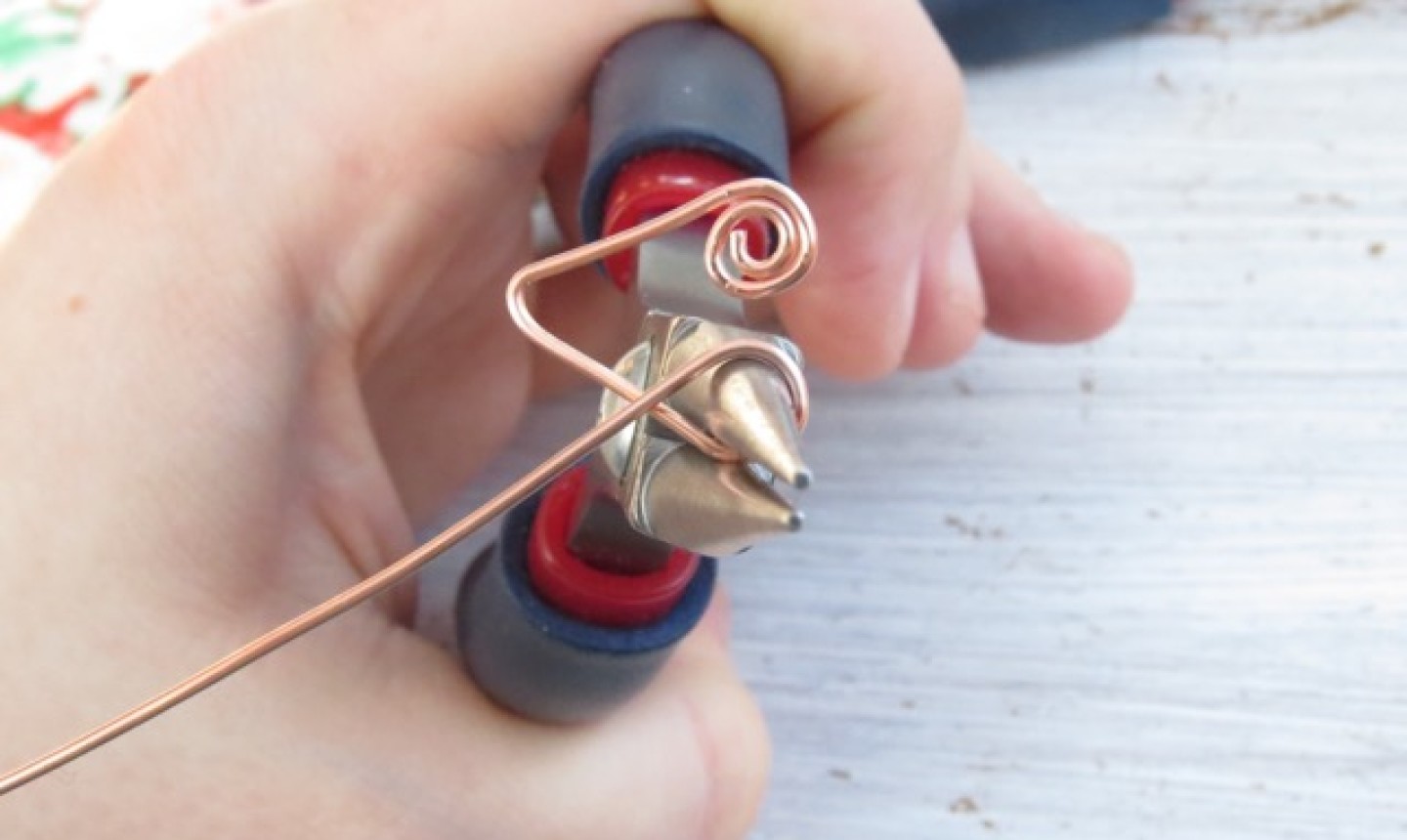 Using round-nosed pliers, grasp the long length of wire directly opposite the spiral and pull it firmly around your pliers. Make sure you're using the part of your round-nosed pliers that is the same size as the spiral you created.
4. Finish Shaping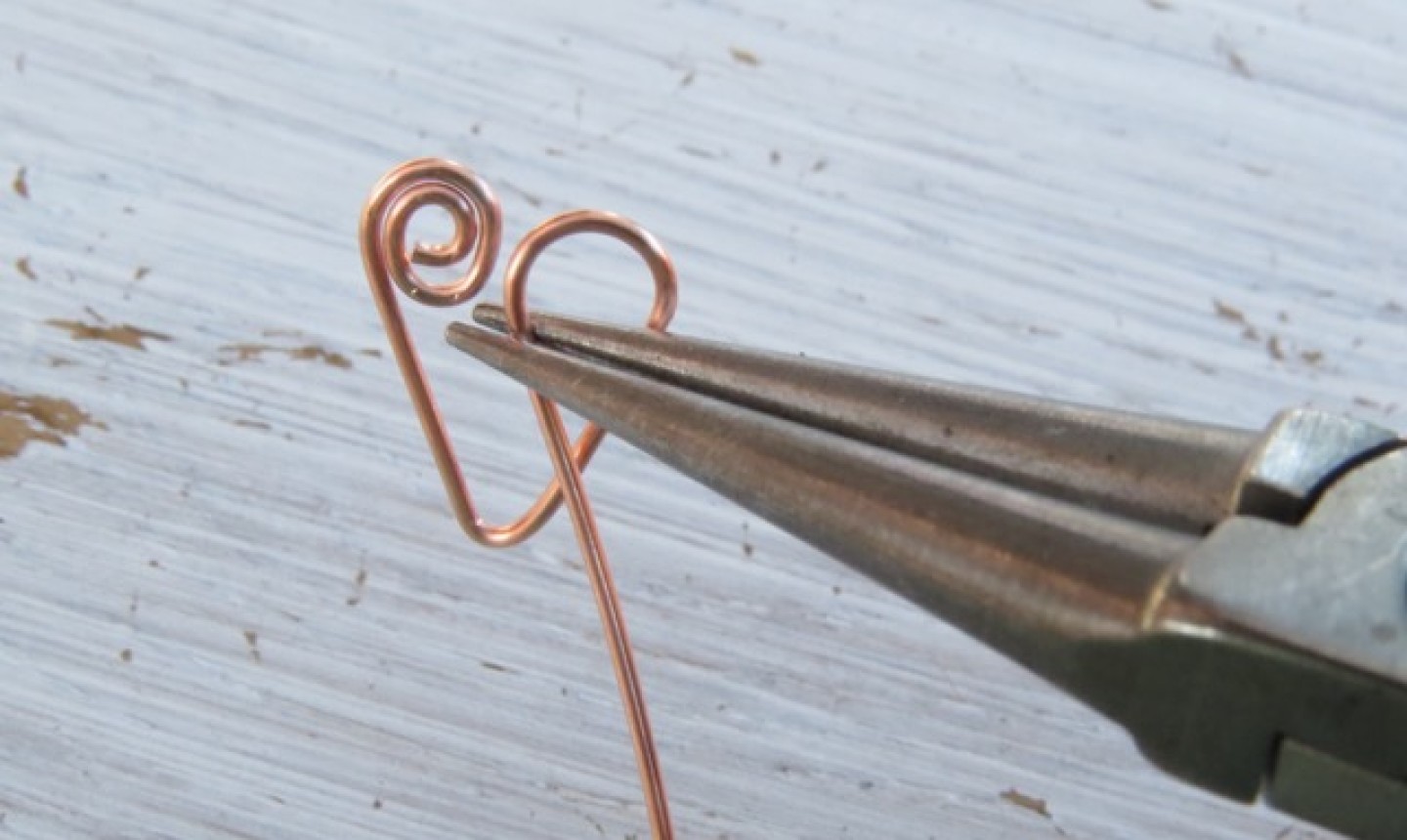 Grasp the wire with the tip of your round-nosed pliers just beneath where the base of the spiral sits.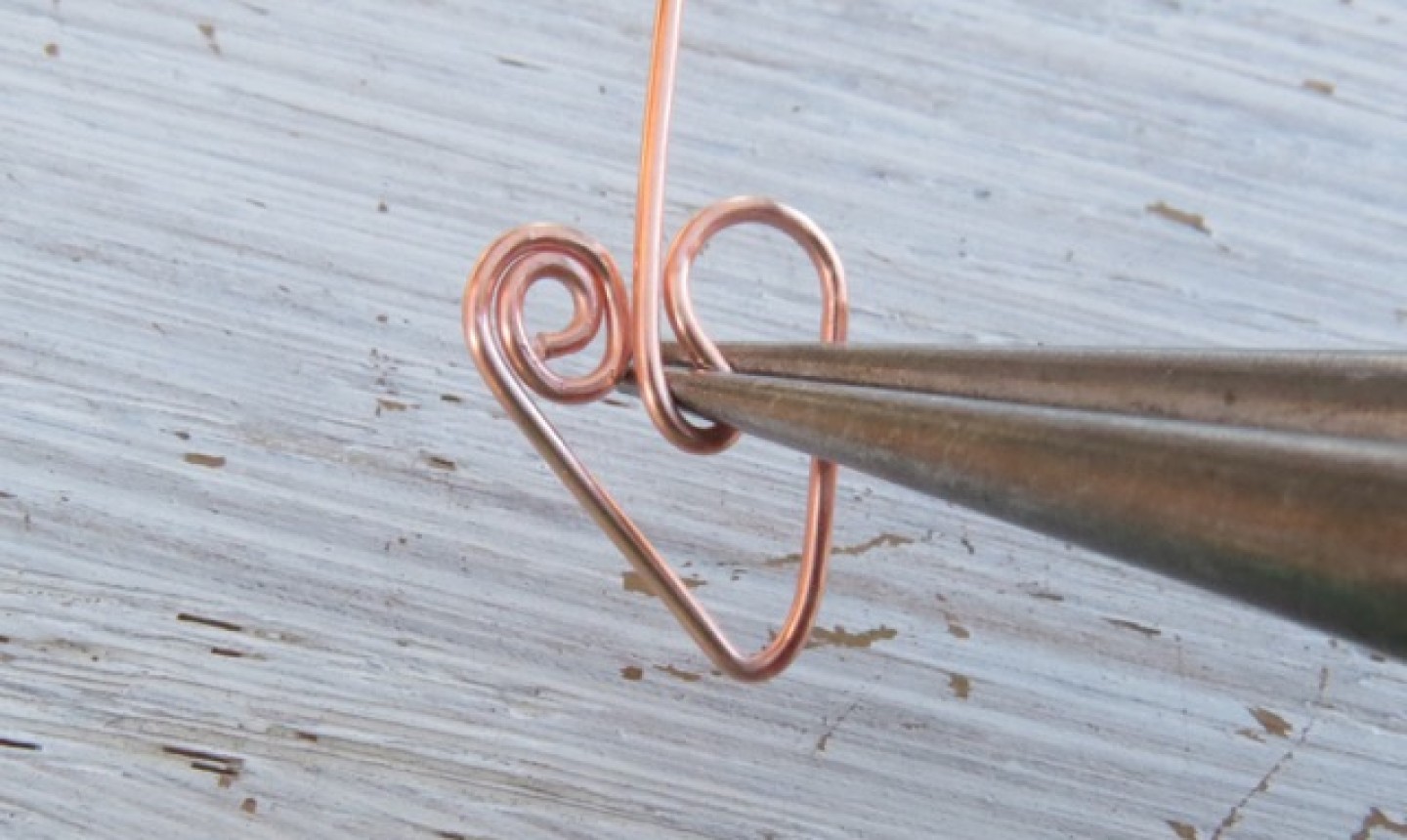 Pull the wire firmly up and through the center of your heart, leaving a small teardrop loop beneath.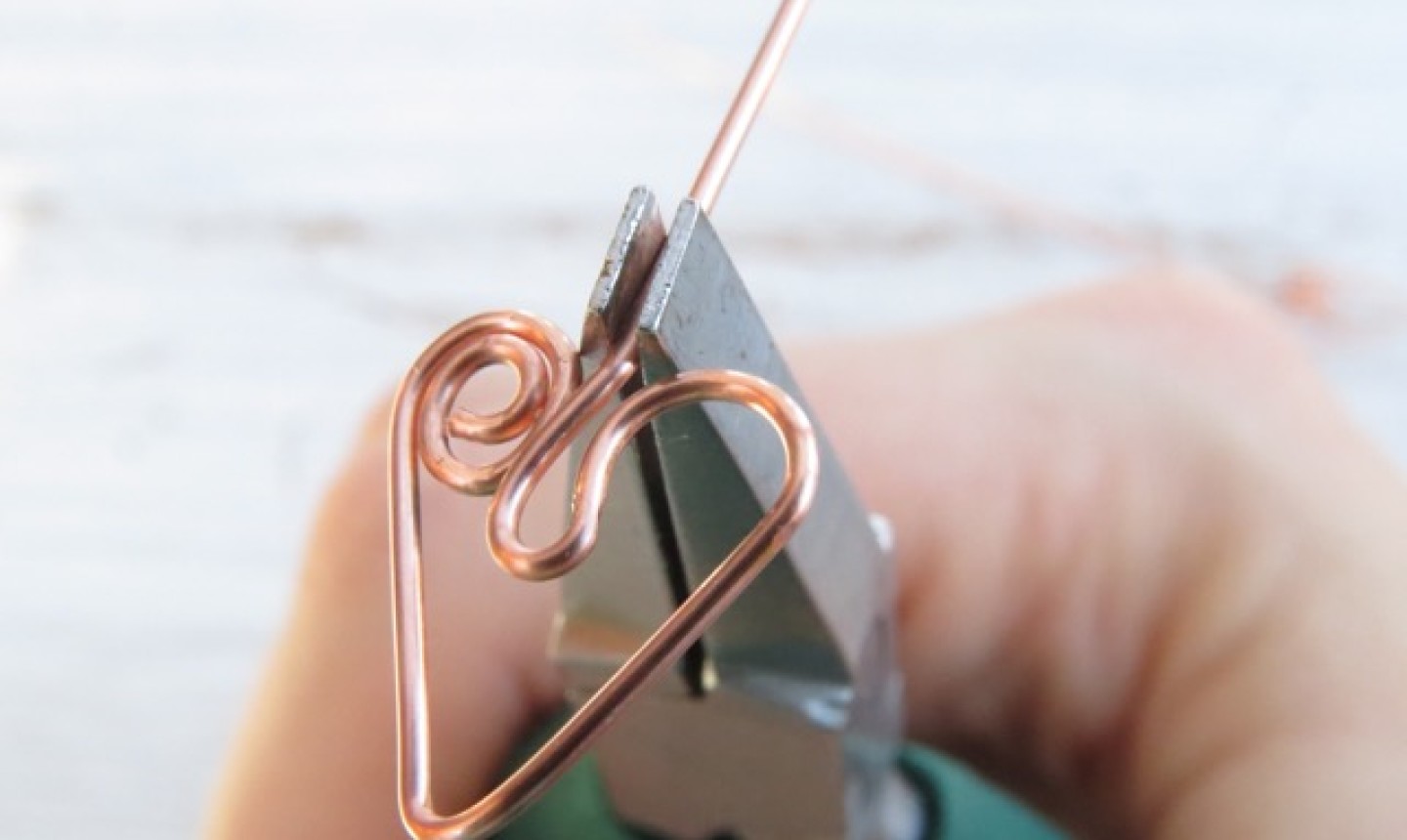 With the flat-nosed pliers, create a small bend above the center of your heart.
5. Hammer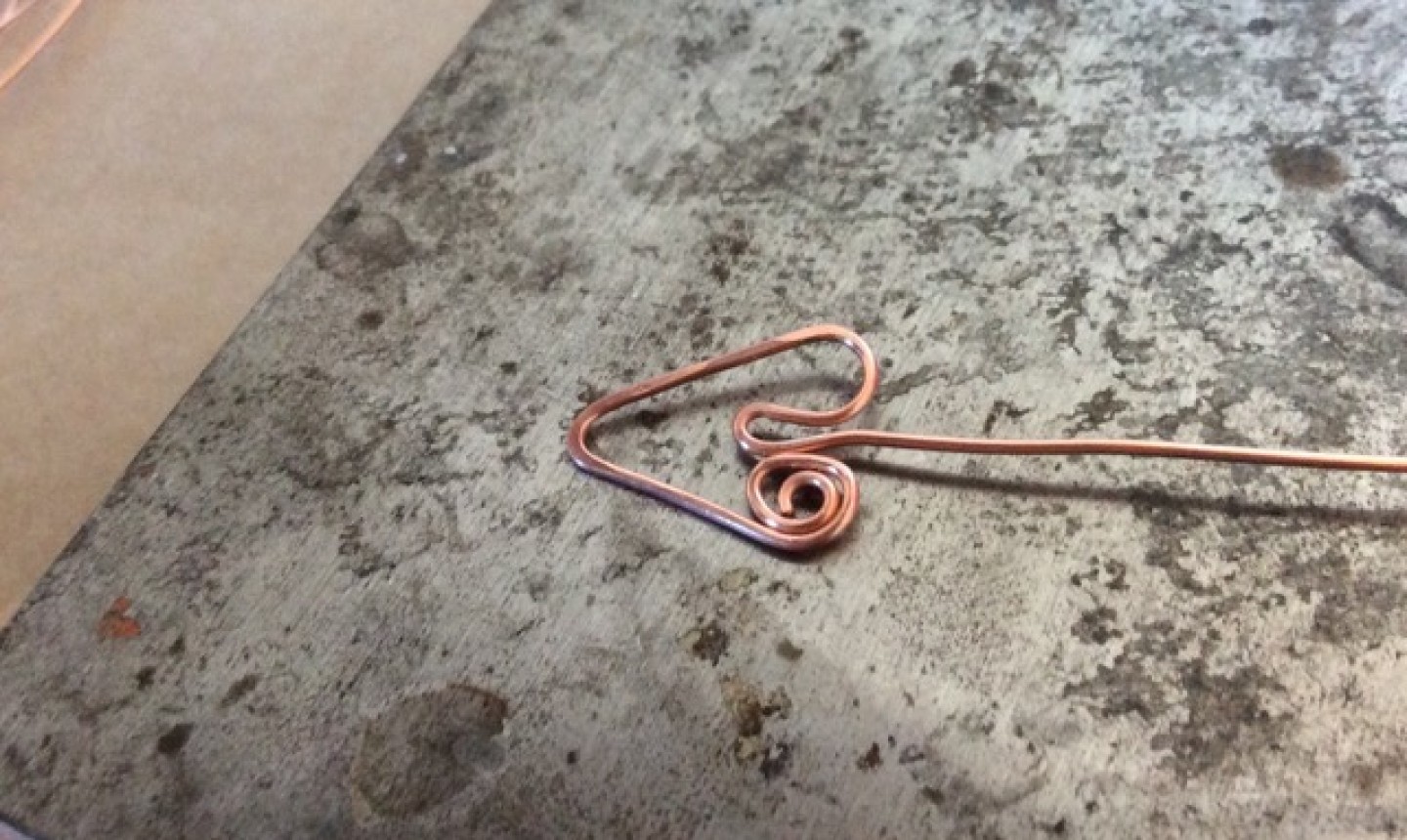 Using a steel bench block and a chasing hammer, hammer your heart to create a flattened look.
6. Oxidize (Optional)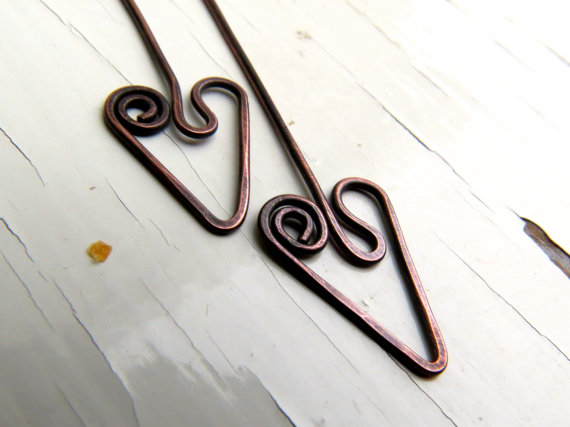 If you want, you can oxidize your copper using liver of sulphur — just make sure to follow the manufacturer's guidelines.
Now you're ready to use this headpin for any beaded project!