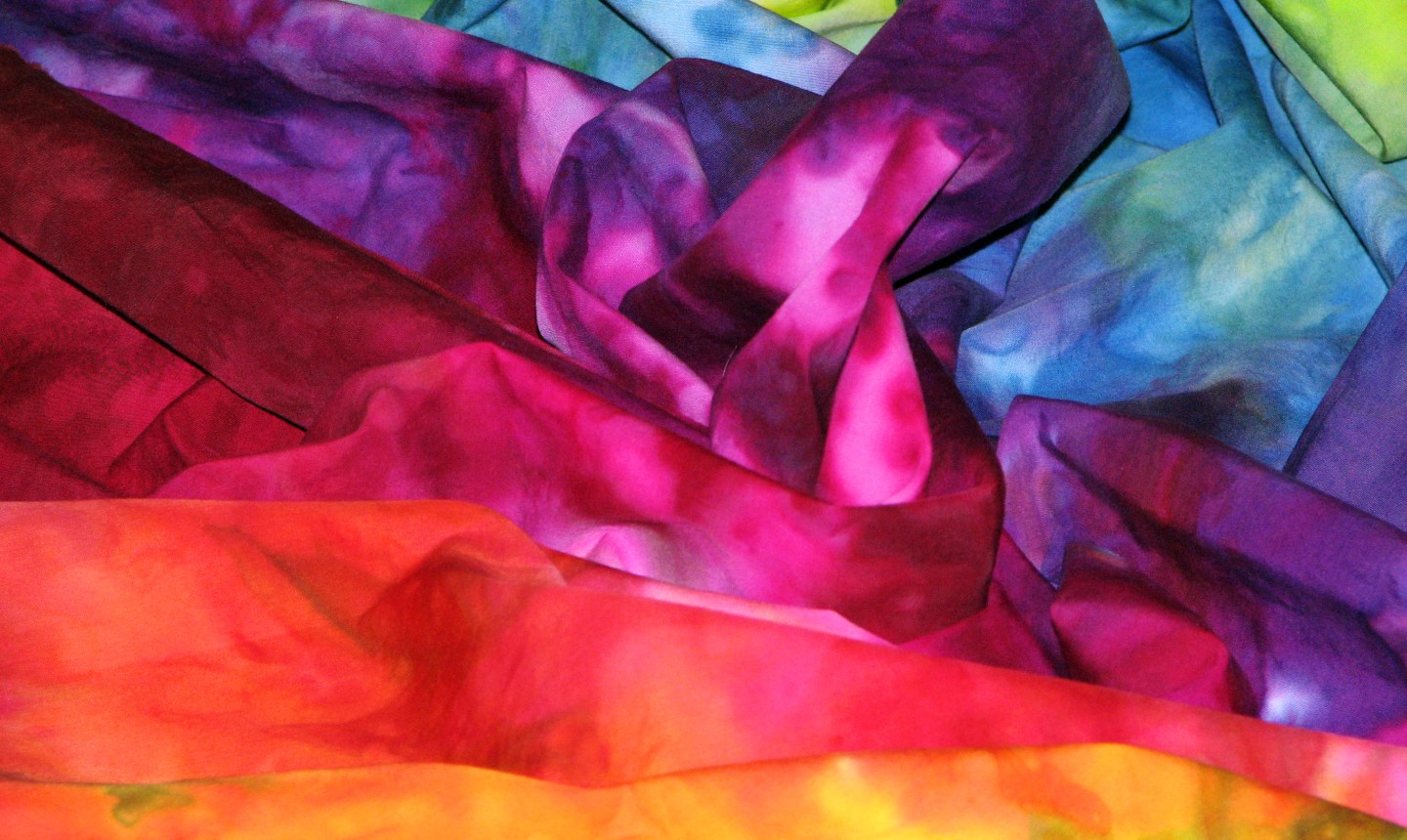 Is your stash of fabric looking a little … plain? If you have more yards of white fabric than you know what to do with, give 'em some life with a DIY dye job! Dyeing your own fabric saves money, gives you a totally customized look and — let's be honest — it's a heck of a lot of fun. And while you can always dye your cloth to be a solid shade, you could also experiment with different techniques to create one-of-a-kind patterns. Below are a few fun ways to get started.
1. Use Household Objects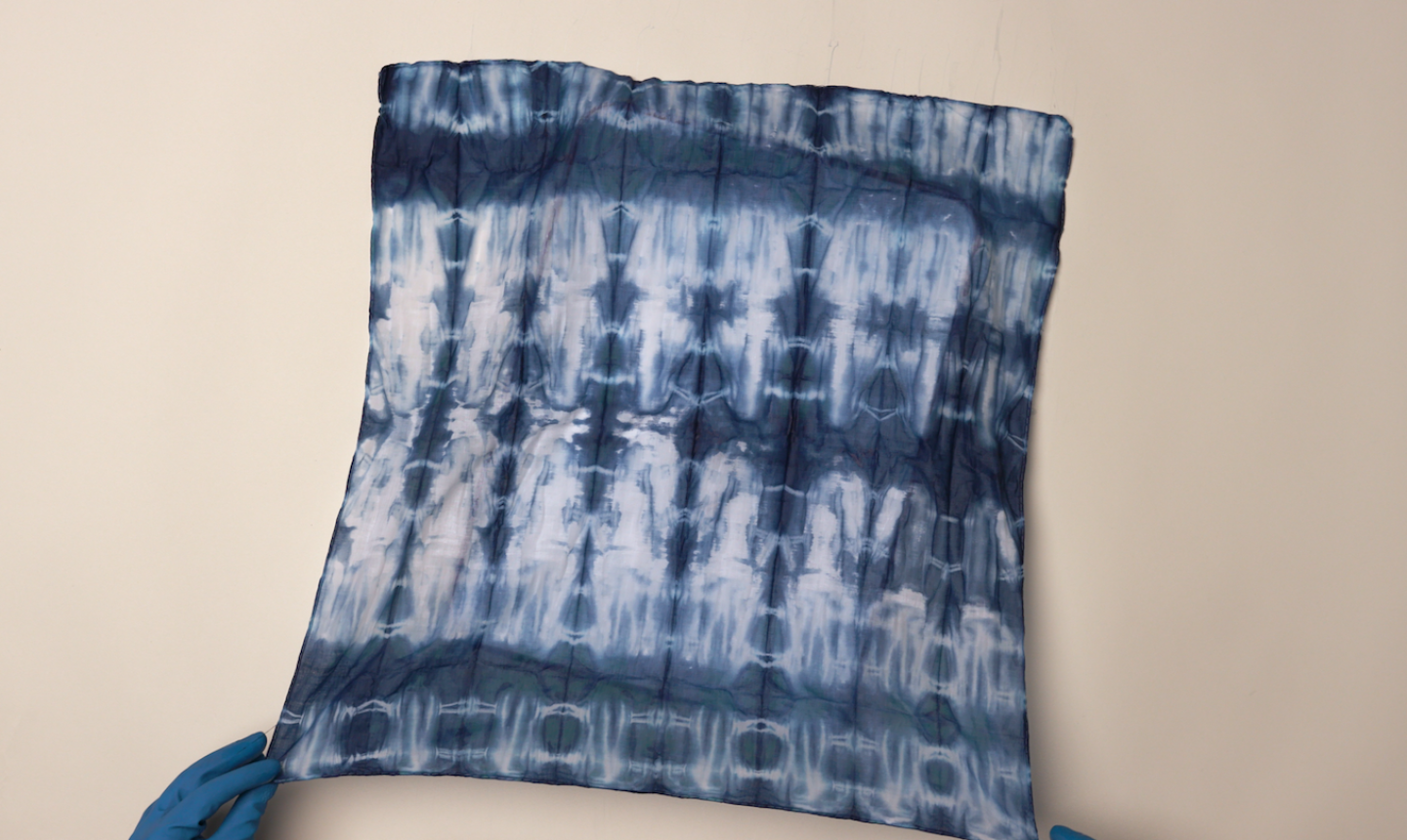 You can get a ton of cool, one-of-a-kind effects by using household objects in your dyeing. Scrunching with rubber bands is common for tie-dye T-shirts, and the bandanna above was made using craft sticks. You can also paint fabric with dyes using old paint brushes or PVC pipe, or create texture with bubble wrap or by stitching a design before dyeing.
2. Sun Resist Dyeing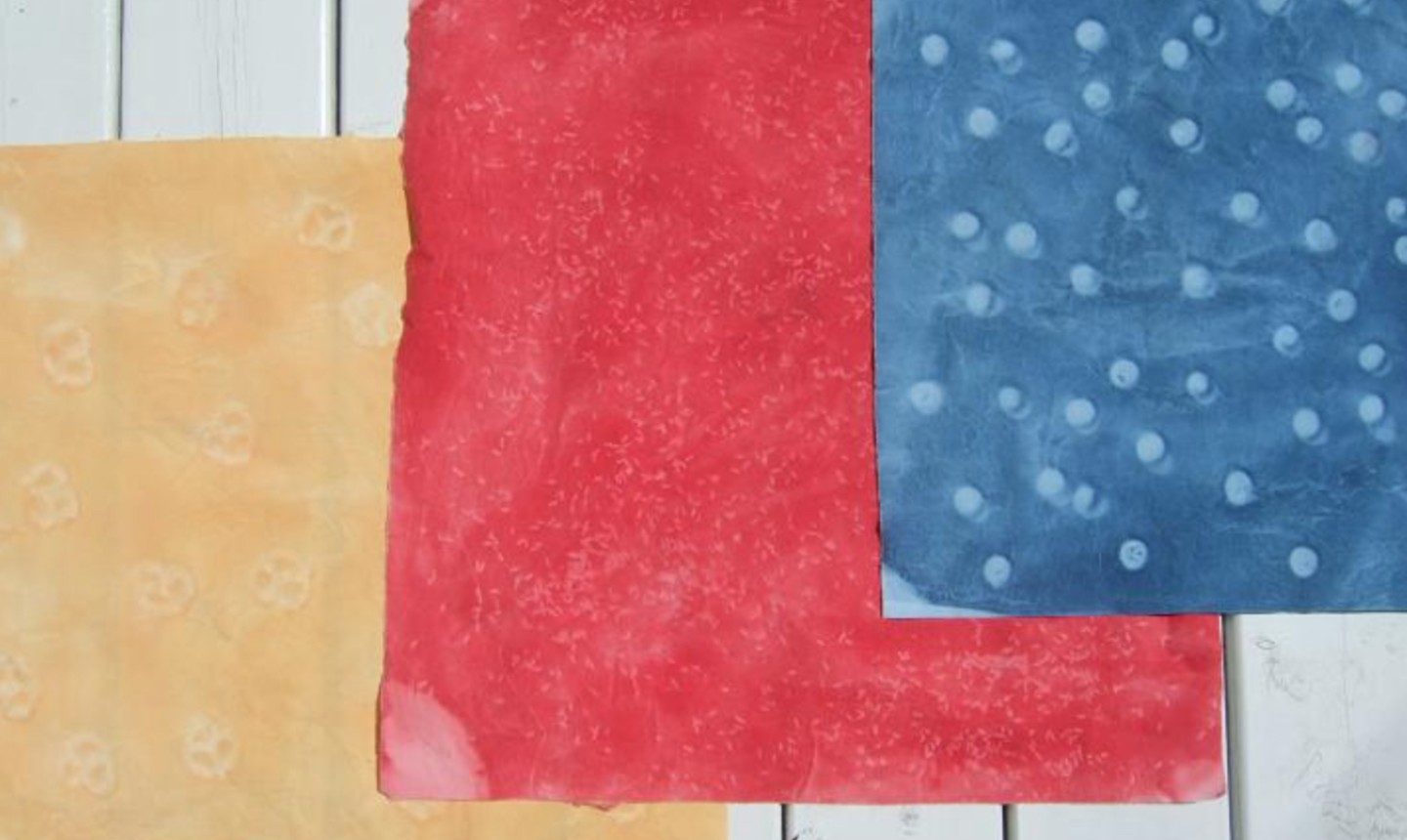 Photo courtesy Kathy Schwartz of Tamarack Shack
If you have access to a sun-splashed patio, porch or driveway, you're in luck — those rays can help you create all kinds of unique looks. The fabric pieces pictured above, for example, were dipped in a dye mixture and spread out to dry in the sun. Once laid out, objects like glass beads and rice were added to the top. As the sun dried the fabric, the objects on top interfered to create various textures.
3. Wax Resist Dyeing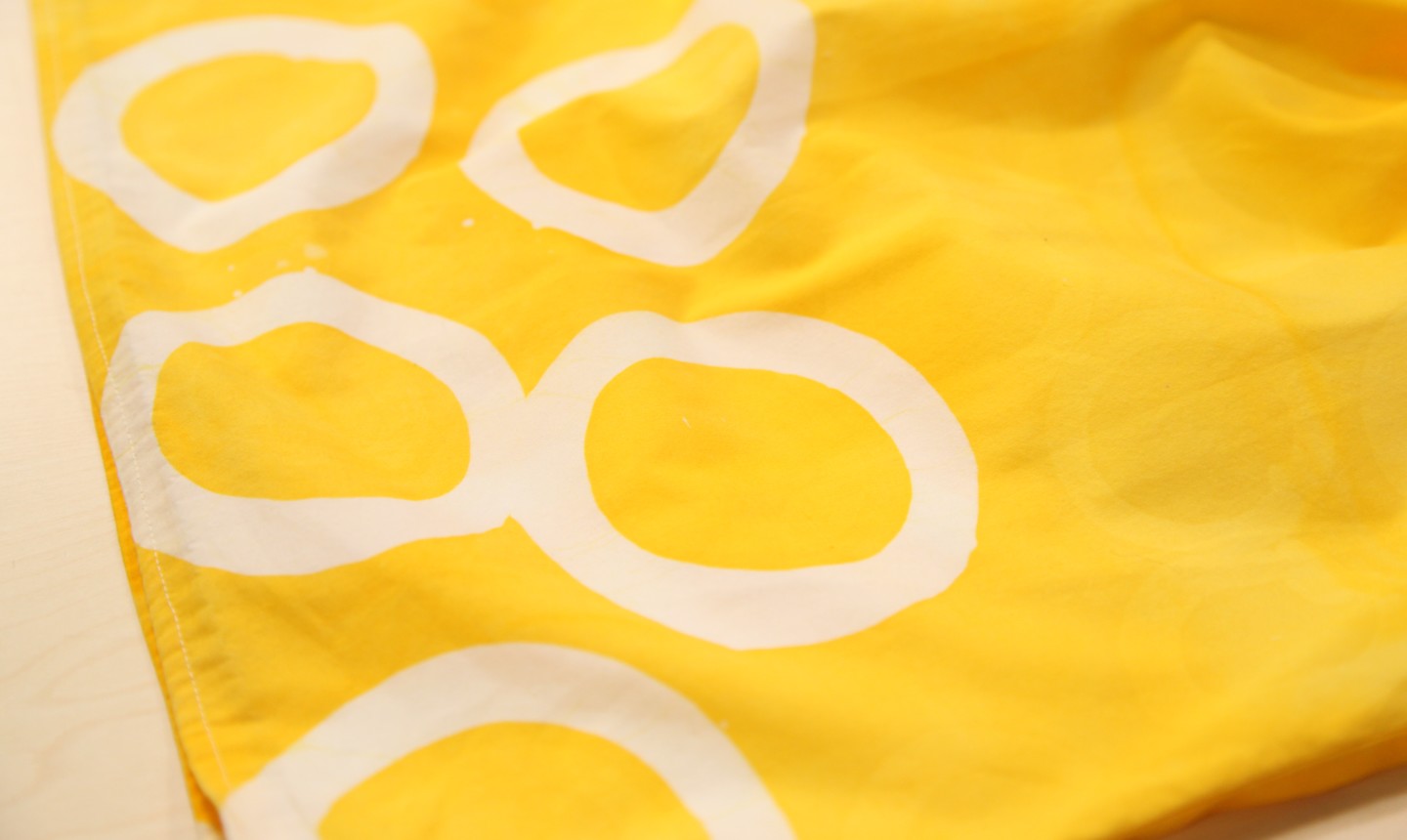 Another way to add patterns to your fabric: the wax resist technique . Use a variety of household tools (the rim of jars, old paint brushes, even fruits and vegetables ) to cover sections of the fabric in wax before soaking the fabric in dye. The wax will repel the colors, producing gorgeous shapes and patterns for cool fabric you can sew or quilt.
4. Ombré Dip-Dyeing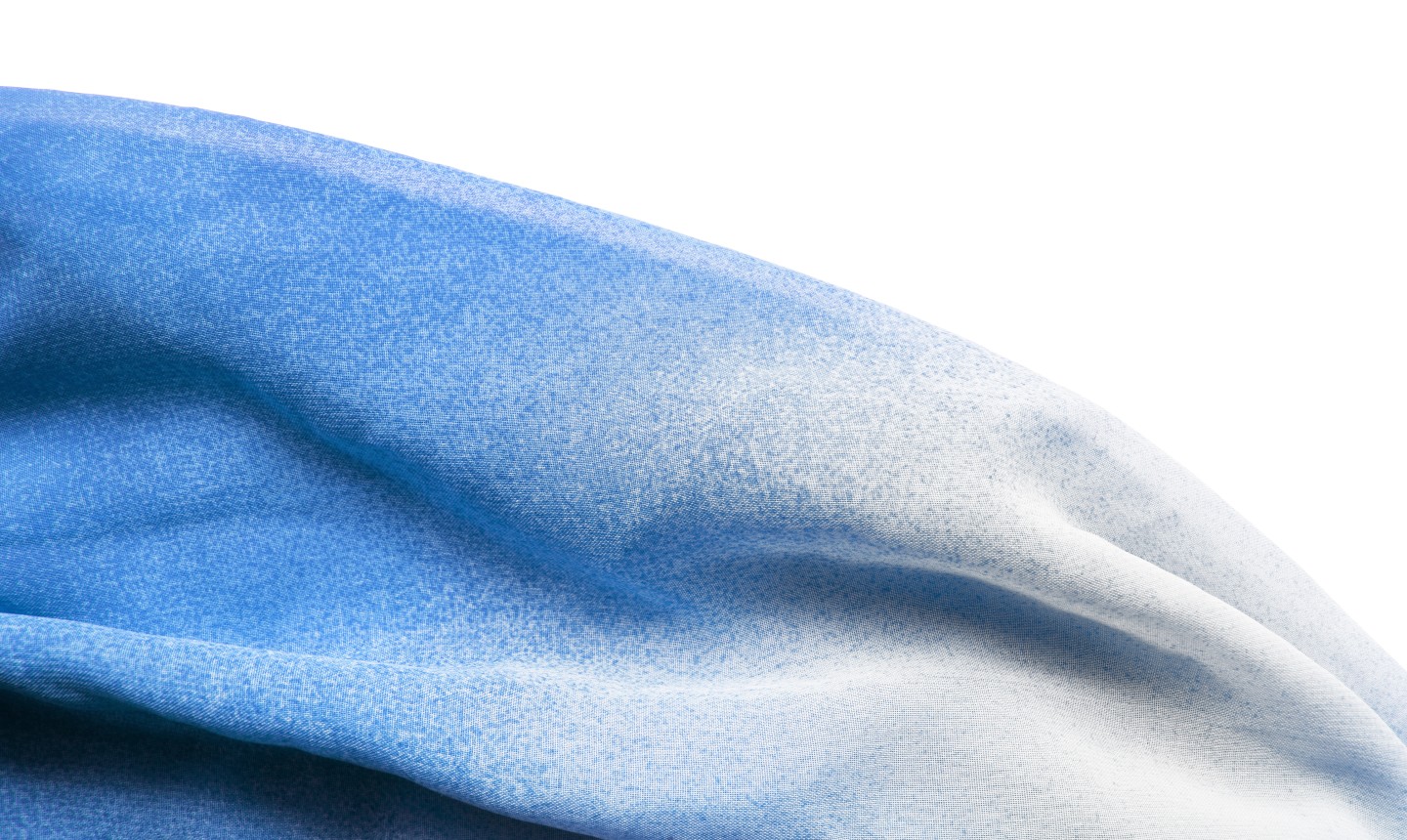 You know you want the ever-popular ombré look, so why not DIY it? All you need is one or more yards of a white or light-colored fabric and cold-water fabric dye. To get a gorgeous ombré, saturate the sections of fabric in your dye for varying amounts of time, leaving the top portion completely white.