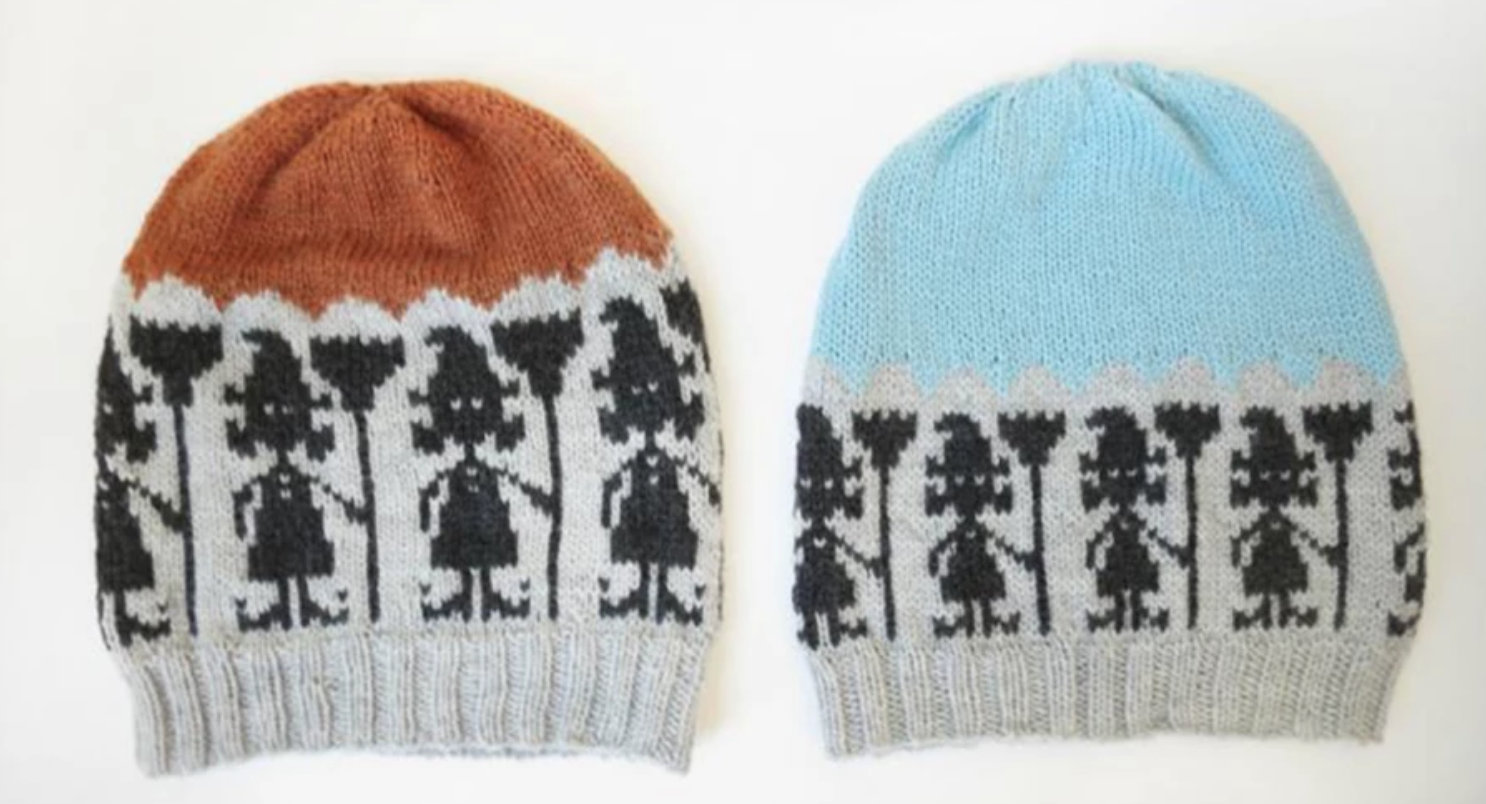 Whether you're looking to add some knitted accessories to your Halloween costume or just want to pay homage to the season, these projects — both cute and creepy — have you covered.
1. Pumpkin Hat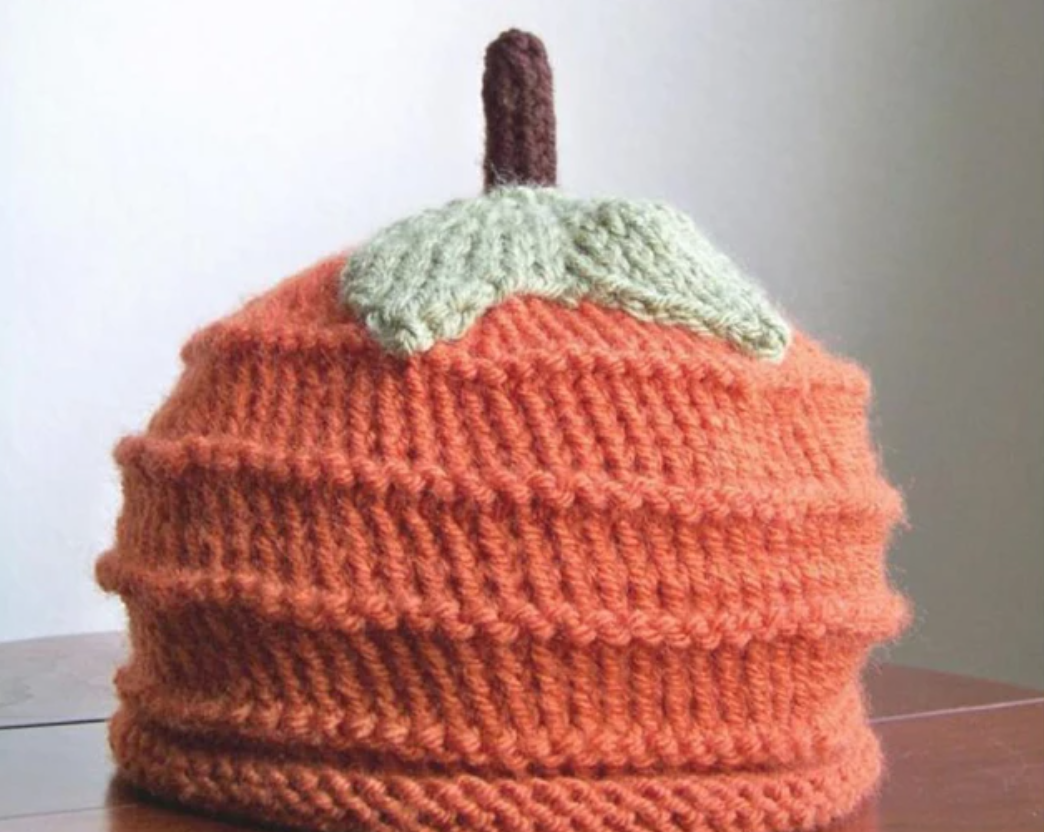 If you know the basics of knitting, you can stitch this cute and cozy pumpkin hat. The secret is all in the ribbing!
SHOP THE PATTERN
2. Spooky Neckwarmer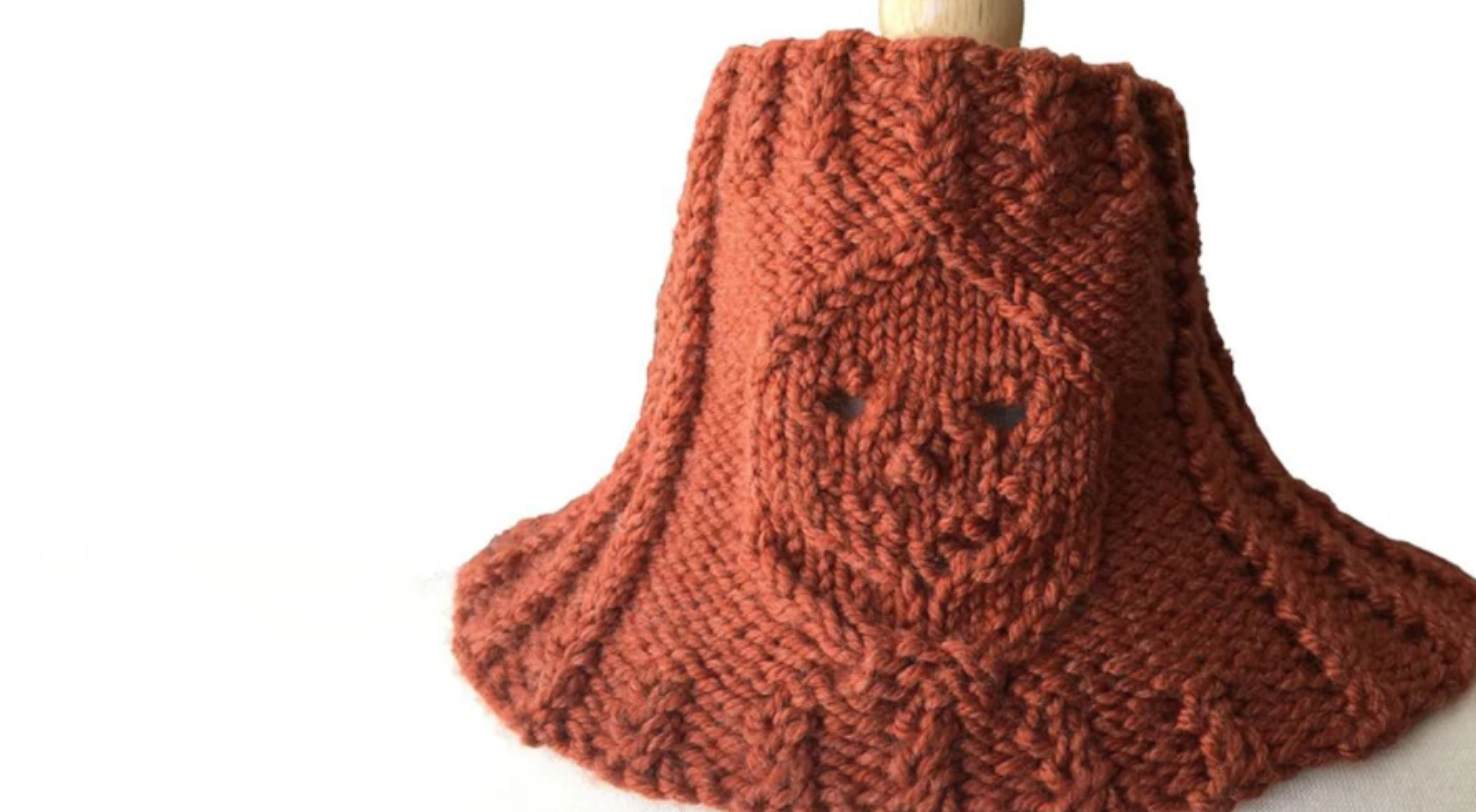 Take a walk on the scary side and stitch this jack-o'-lantern cowl. You can knit the whole thing with just one skein of yarn, though the pattern also comes with an option to stitch a skull if you want to tack on some more craft time.
SHOP THE PATTERN
3. Witch Cap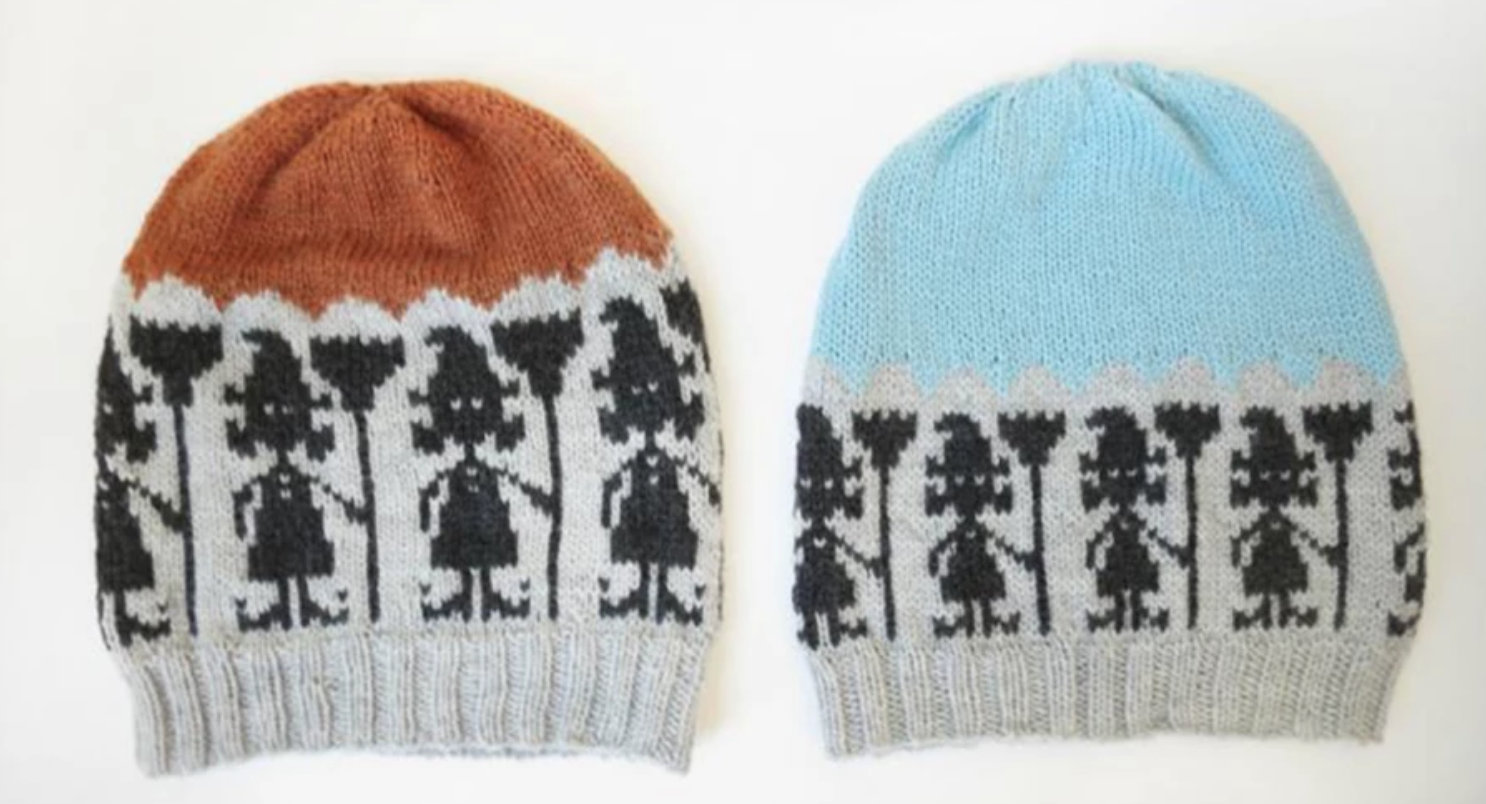 Put a new spin on the witch's hat and create a knit cap with colorwork spellcasters. Pick between the larger or smaller designs, then stitch either up with some sport-weight yarn.
SHOP THE PATTERN
4. Skeleton Dance Cowl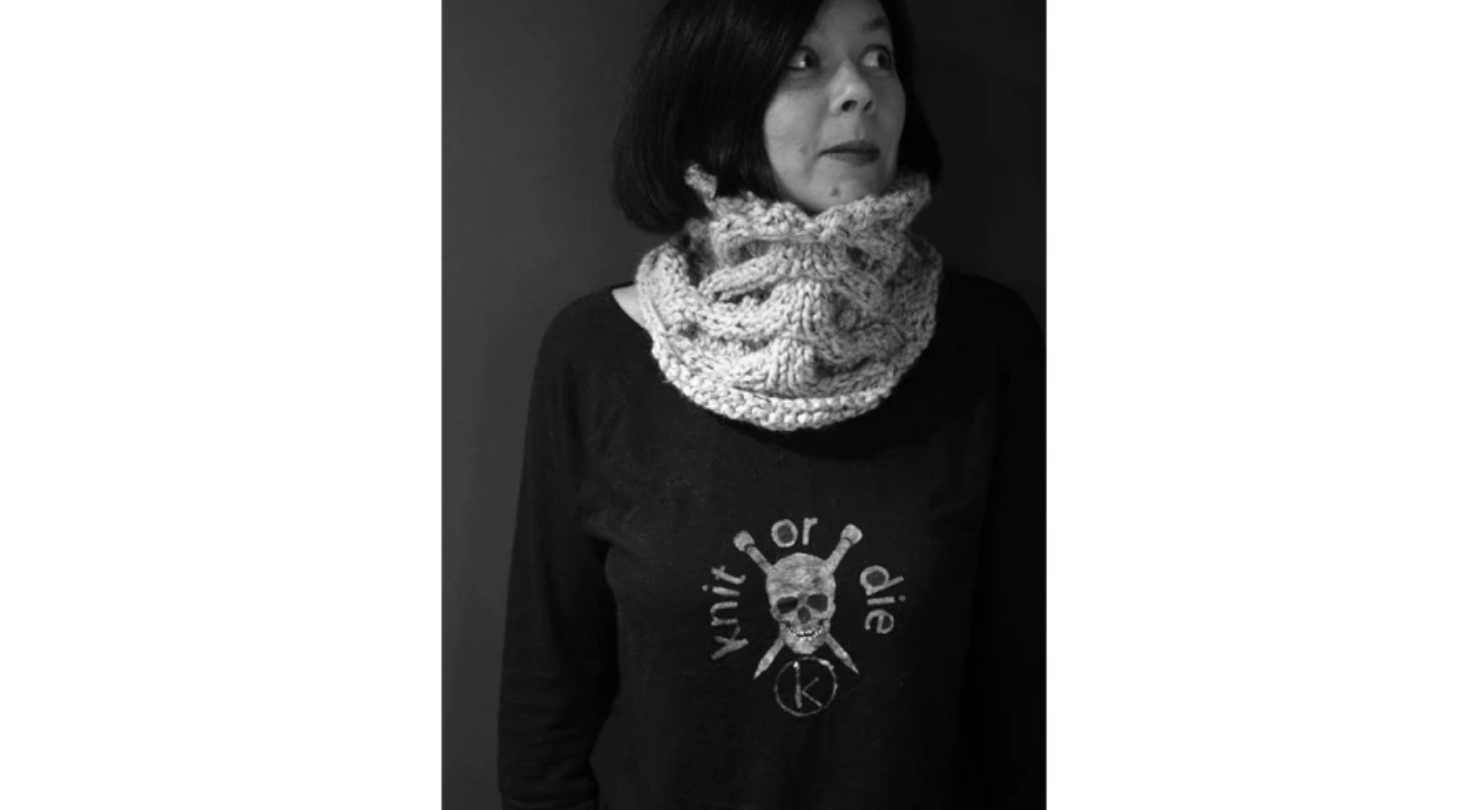 Another spooky stitch, this cowl is for all the horror movie-lovers out there. The cable pattern looks like a spine and ribs, and makes for a cool DIY addition to any skeleton-themed Halloween costume.
SHOP THE PATTERN
5. Kitsune the Winter Fox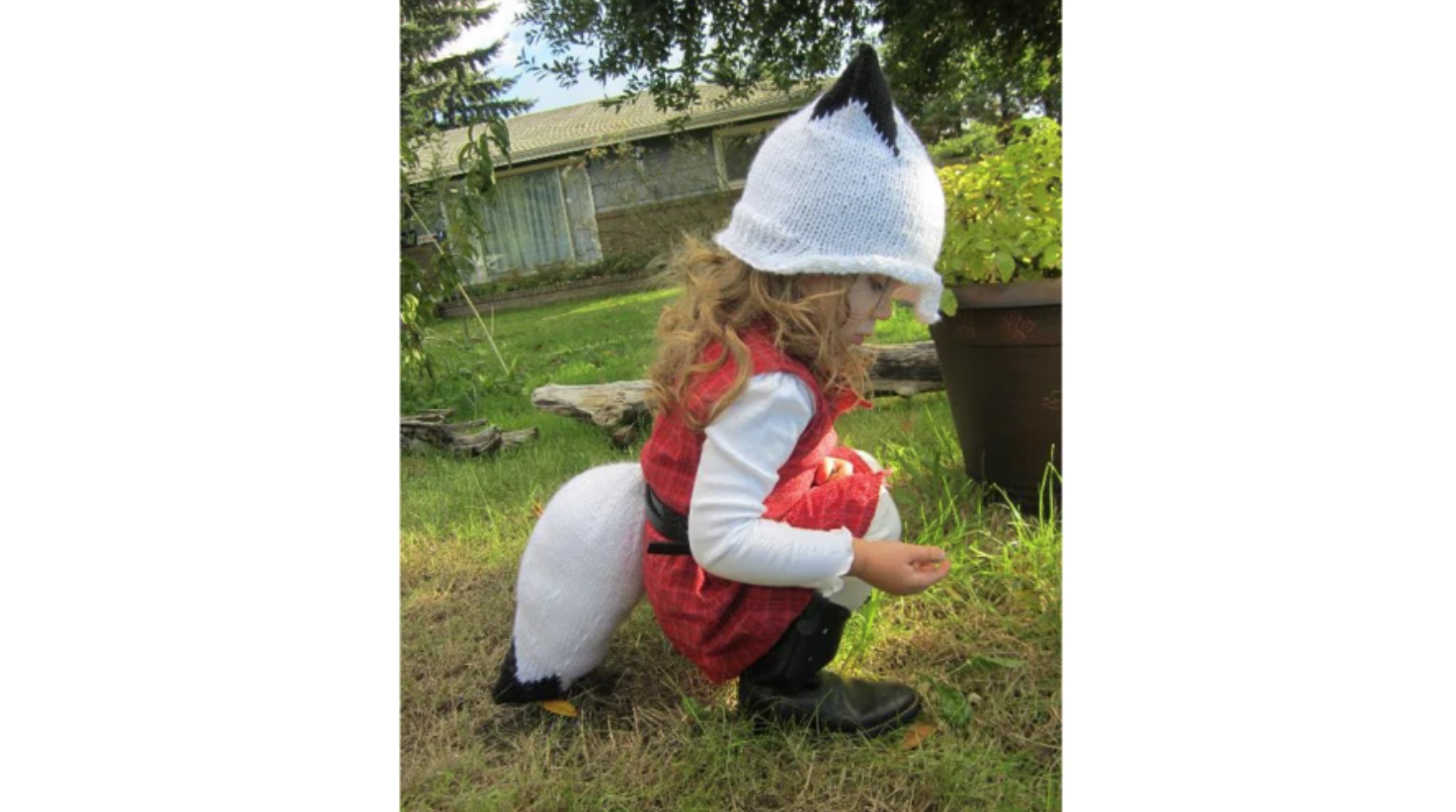 This pattern is available in three children's sizes and works up the perfect accessory for your kiddo's costume — or even everyday play. You get instructions for both the hat and stuffing-filled fox tail, giving you the option to create a full head-to-tail look.
SHOP THE PATTERN
6. Spider Hat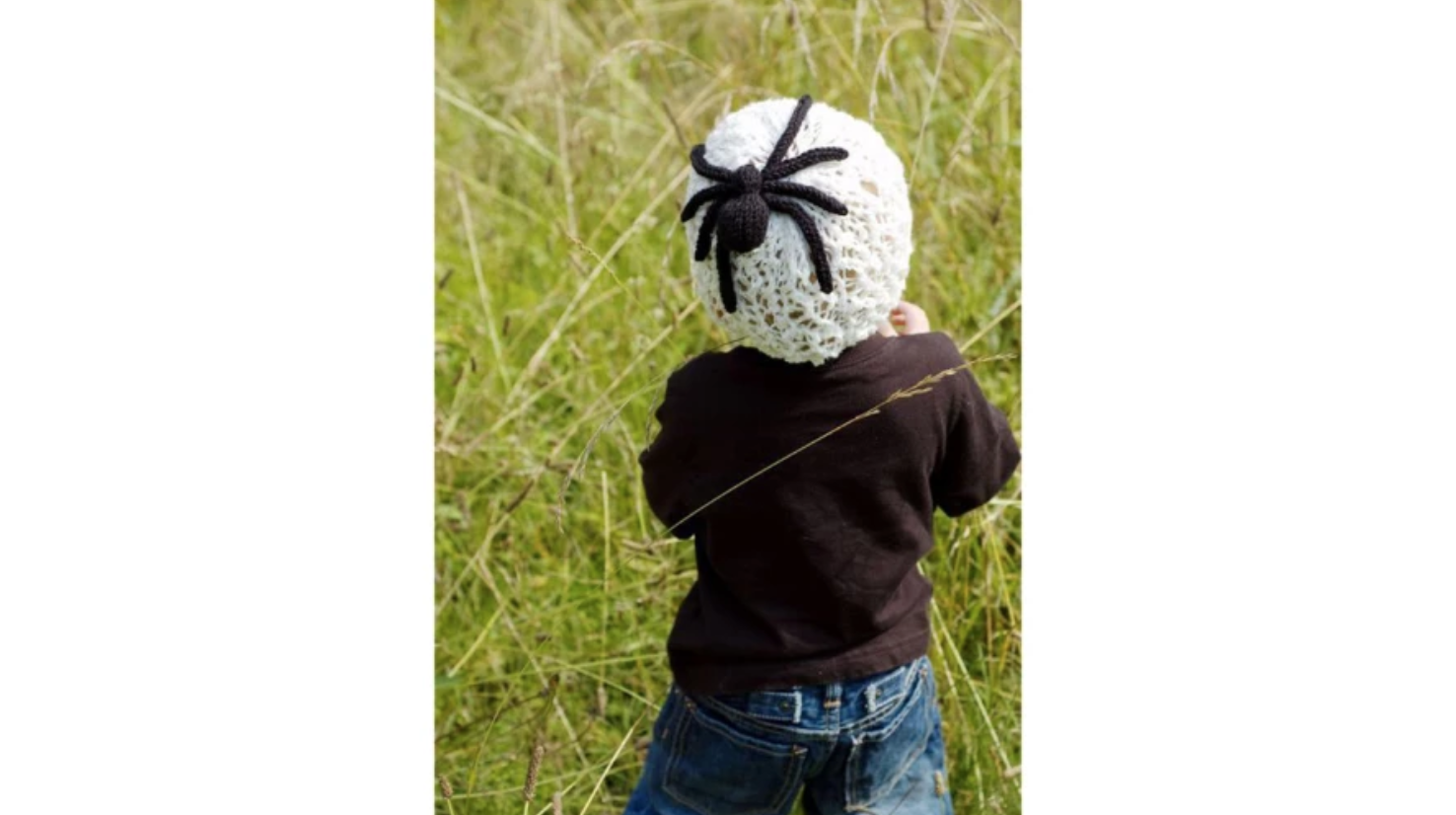 Knit a lace hat with a beautiful scalloped edge, then top it off with a spooky spider. The latter is knit separately and sewn on, and the pattern includes several sizes (baby through adult) so you can make a set for the whole fam.
SHOP THE PATTERN
7. Halloween Knit Collection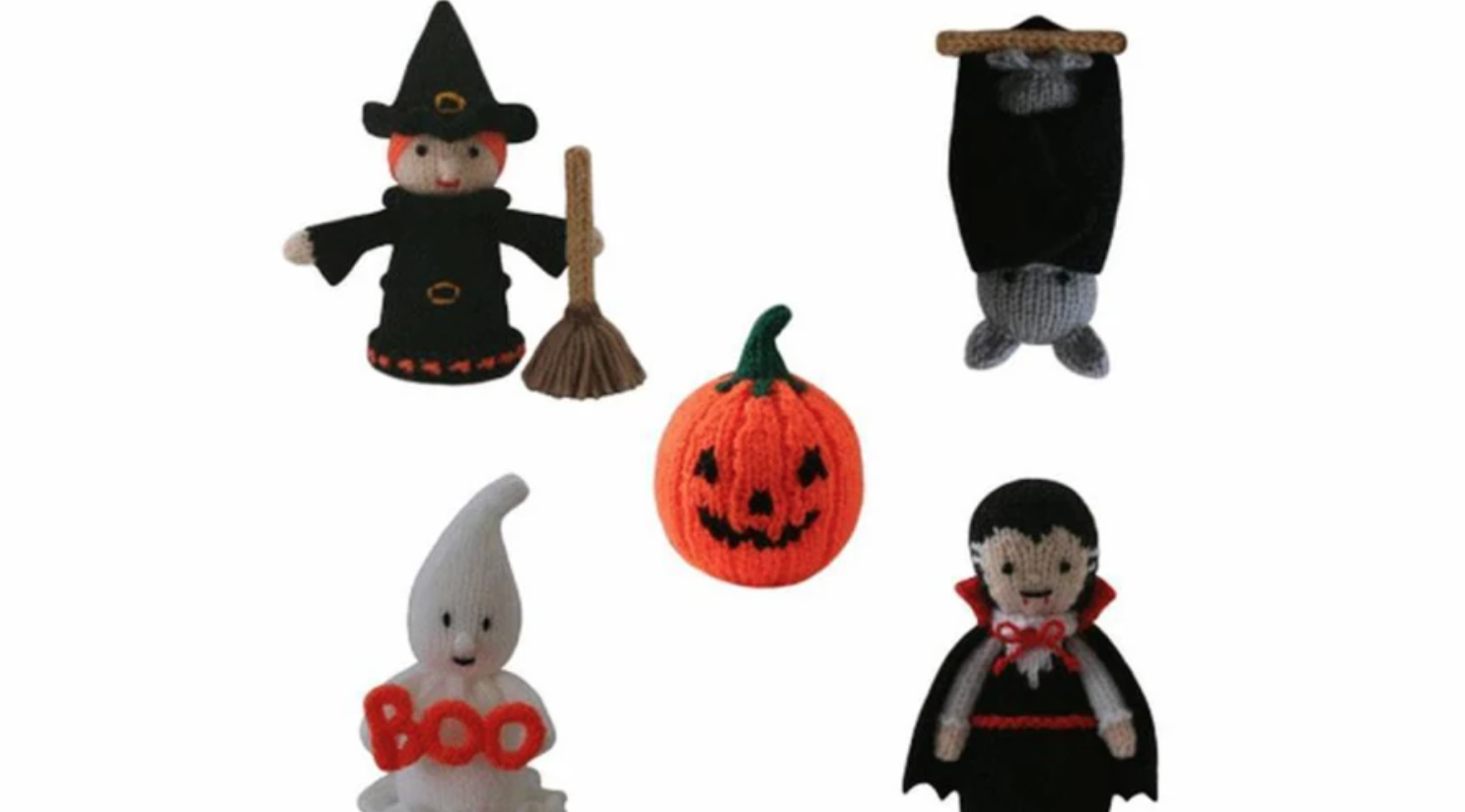 One pattern, five projects! These tiny knits are an ideal way to use scrap yarn from bigger projects, and they can be turned into a variety of items like mobiles, cat toys and finger puppets.
SHOP THE PATTERN
8. Dem Bones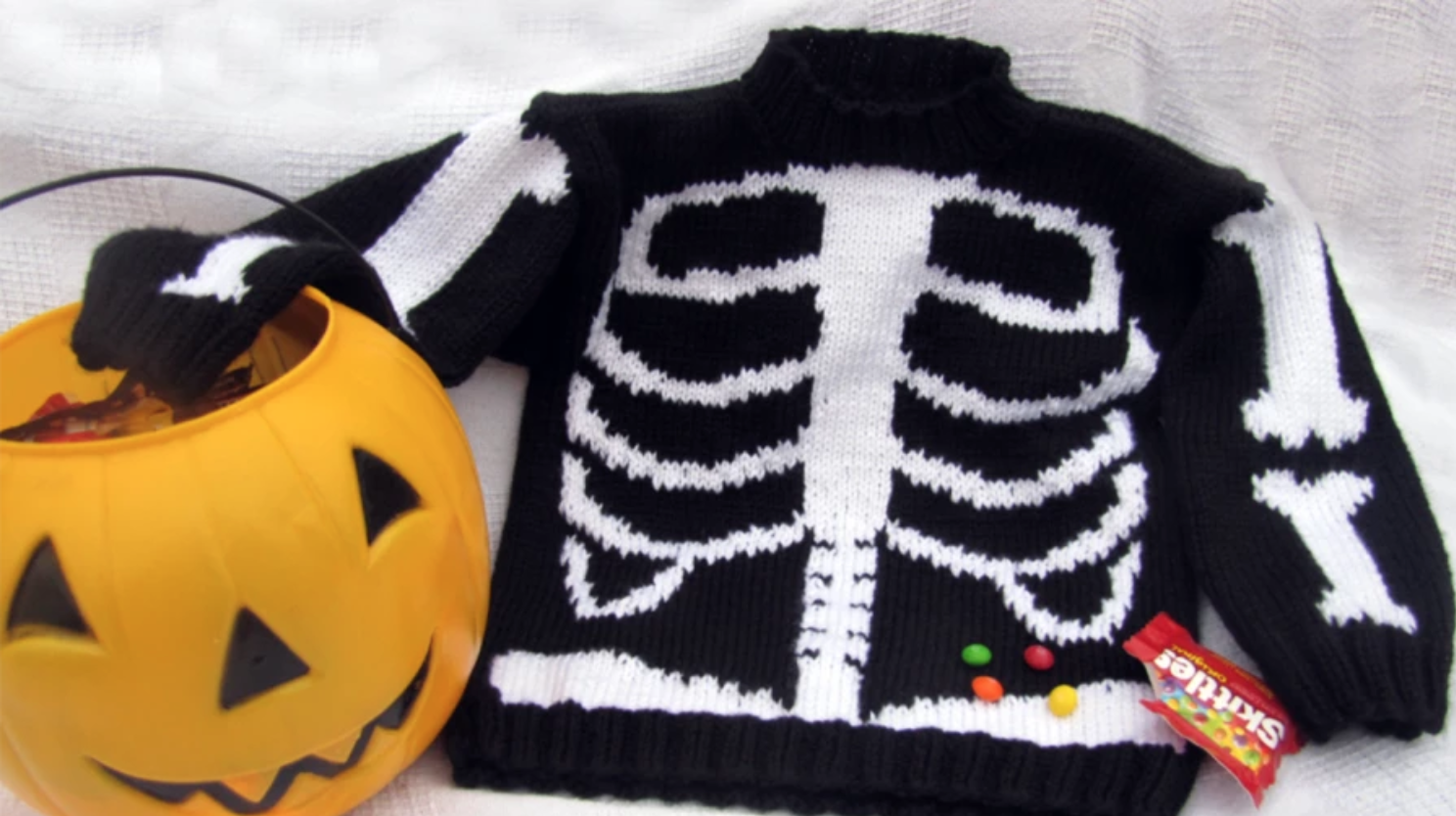 This intarsia sweater is all your child needs to pull off a cozy costume. Knit in worsted weight and available in children's sizes 2-7, you can make one for each of your little skeletons.
SHOP THE PATTERN
9. Not-So-Itsy-Bitsy Spider Socks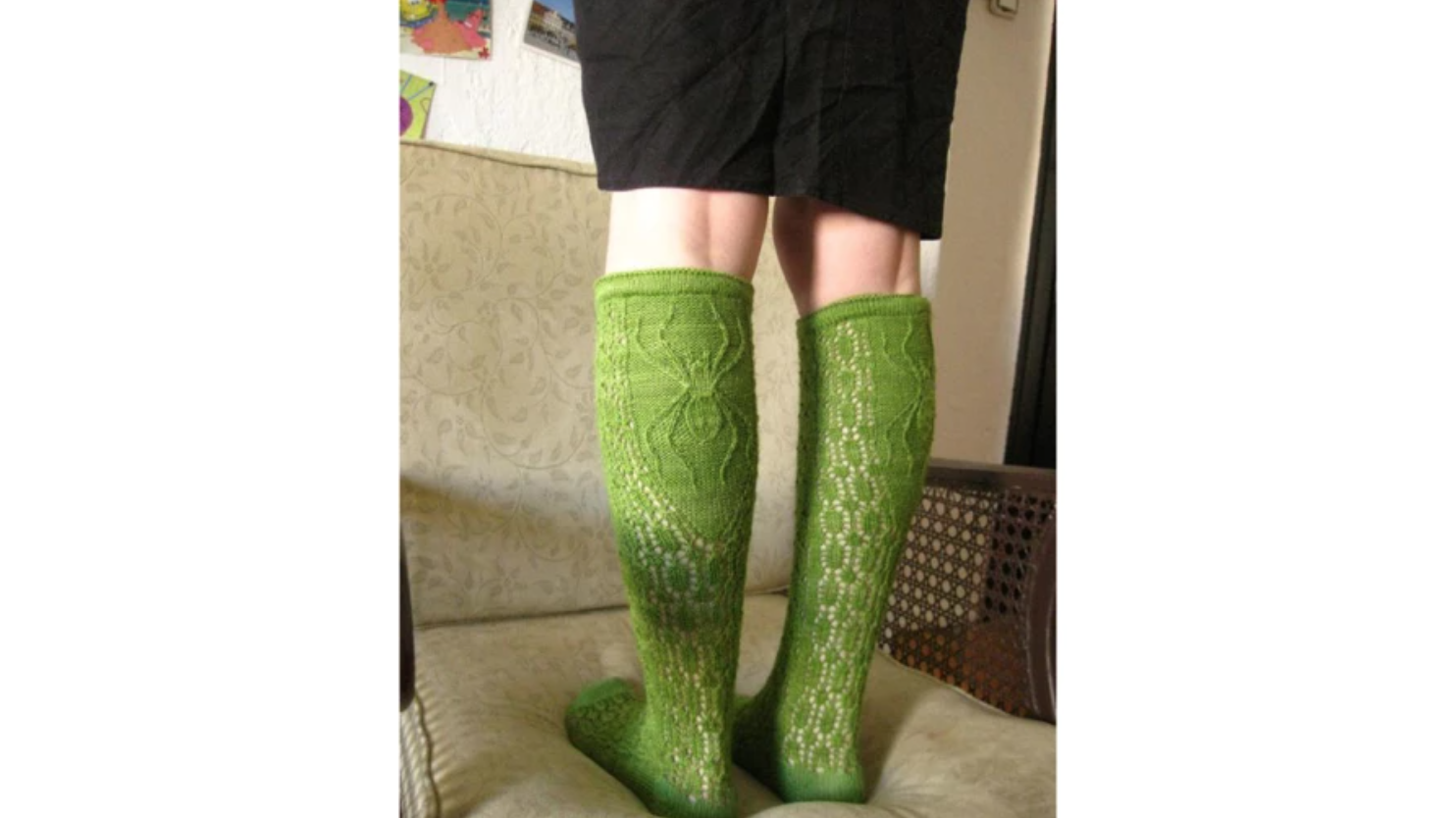 Cables and lace come together to create an intricate web featuring a spider strategically placed on the back calf. Bonus: these knee socks are knit toe-up , so they're easy to size to any foot.
SHOP THE PATTERN
10. Lion Dog Sweater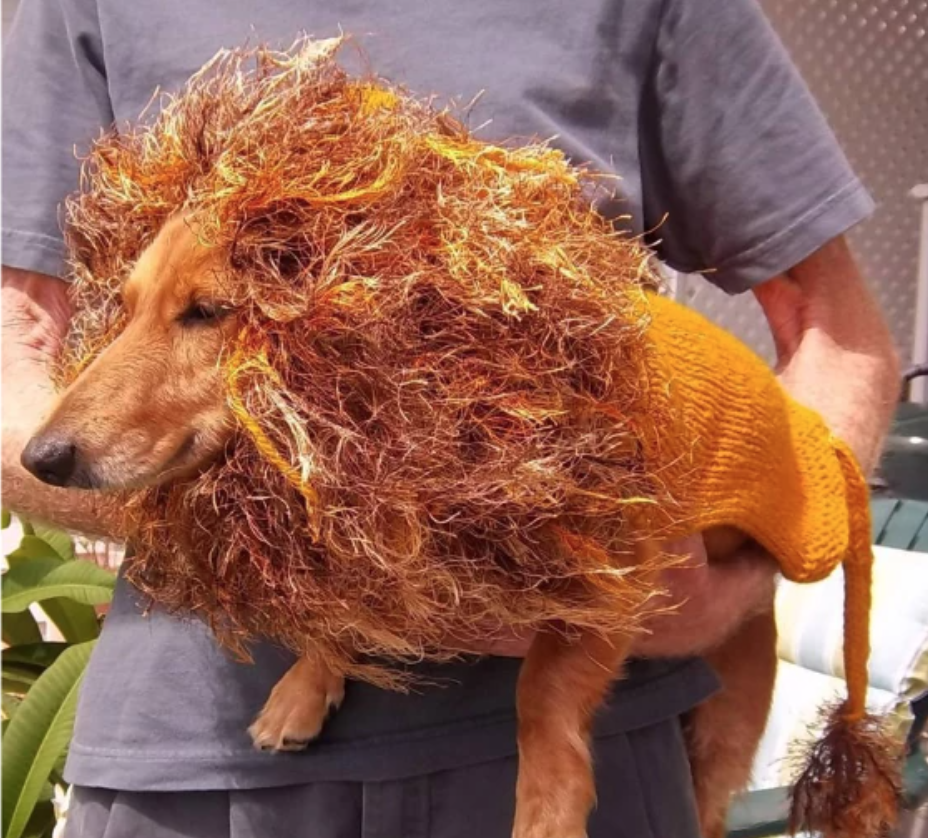 Even your furry friend can join in on the Halloween festivities! This lion sweater is sized for small-breed dogs, but it's totally worth the effort (and extra skeins) to size up fo bigger breeds.
SHOP THE PATTERN