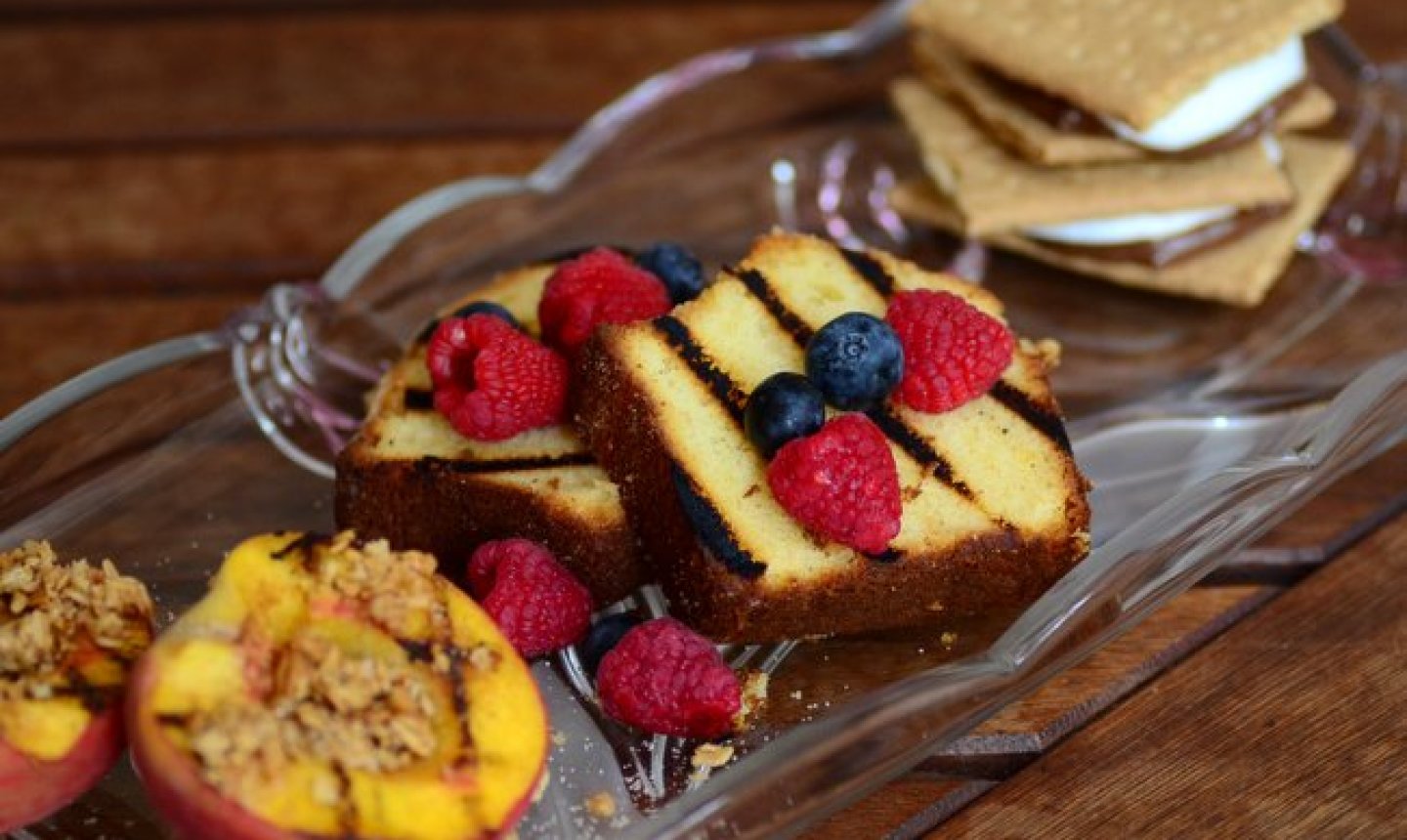 For the love of grilled peaches, it's time to banish the stereotype that meat is the only thing that goes on the barbie. Open up your mind to the bounty of the fruit stand and bring a blast of smoky, caramelized sweetness to your summertime desserts.
The truth is, almost any fruit can be grilled. The high heat both intensifies the flavor of ripe fruit (as the grill caramelizes the sugars) while also tenderizing their flesh. Choose fruits that are ripe but firm enough to be sliced and handled.
1. Single-Serving Peach Cobbler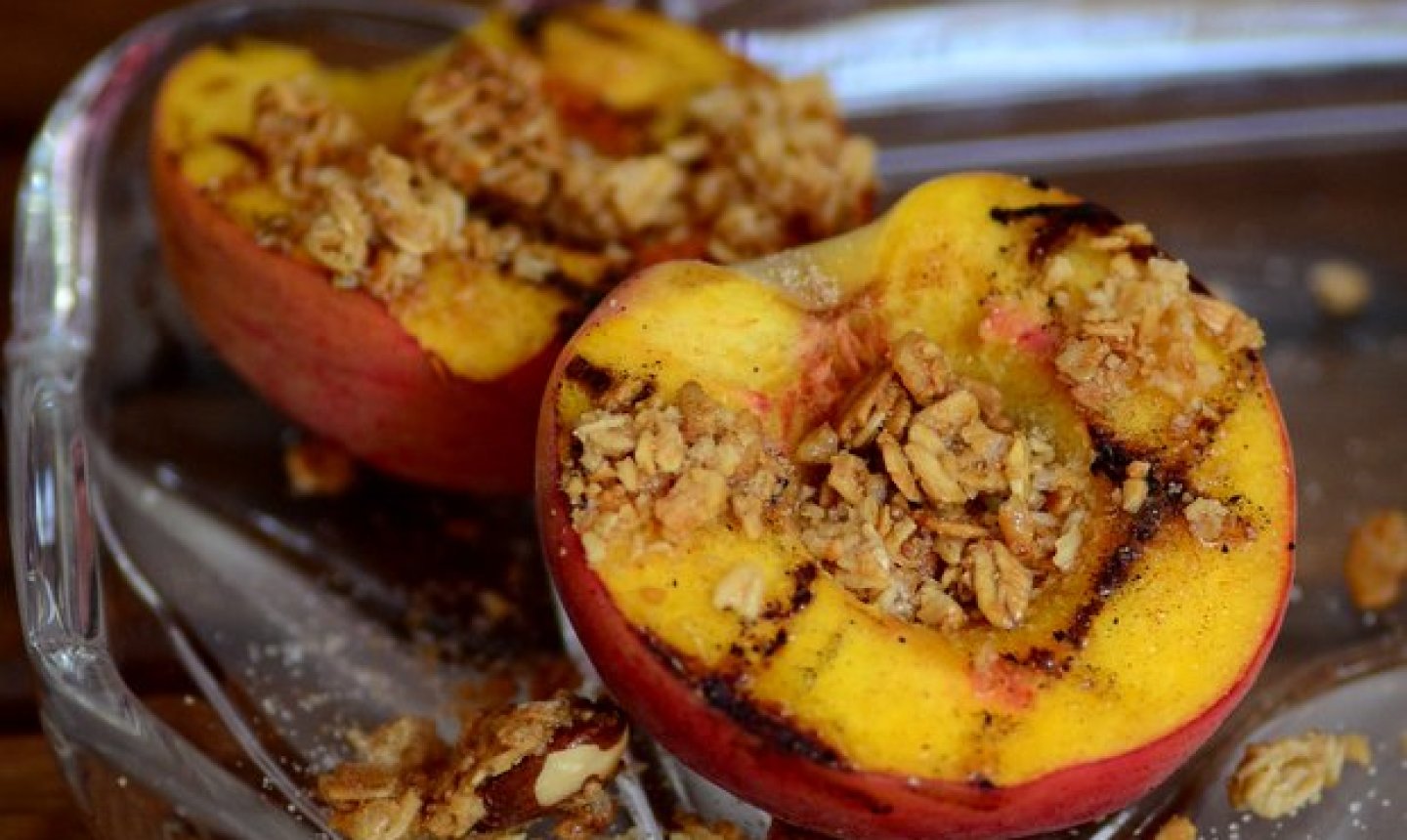 Cut fresh peaches in half and place them cut-side-down on a greased grill. Grill for 4-5 minutes until tender, then serve cut-side-up with a sprinkling of sugar and a few tablespoons of granola tossed on top.
2. Grilled Pineapple Sundaes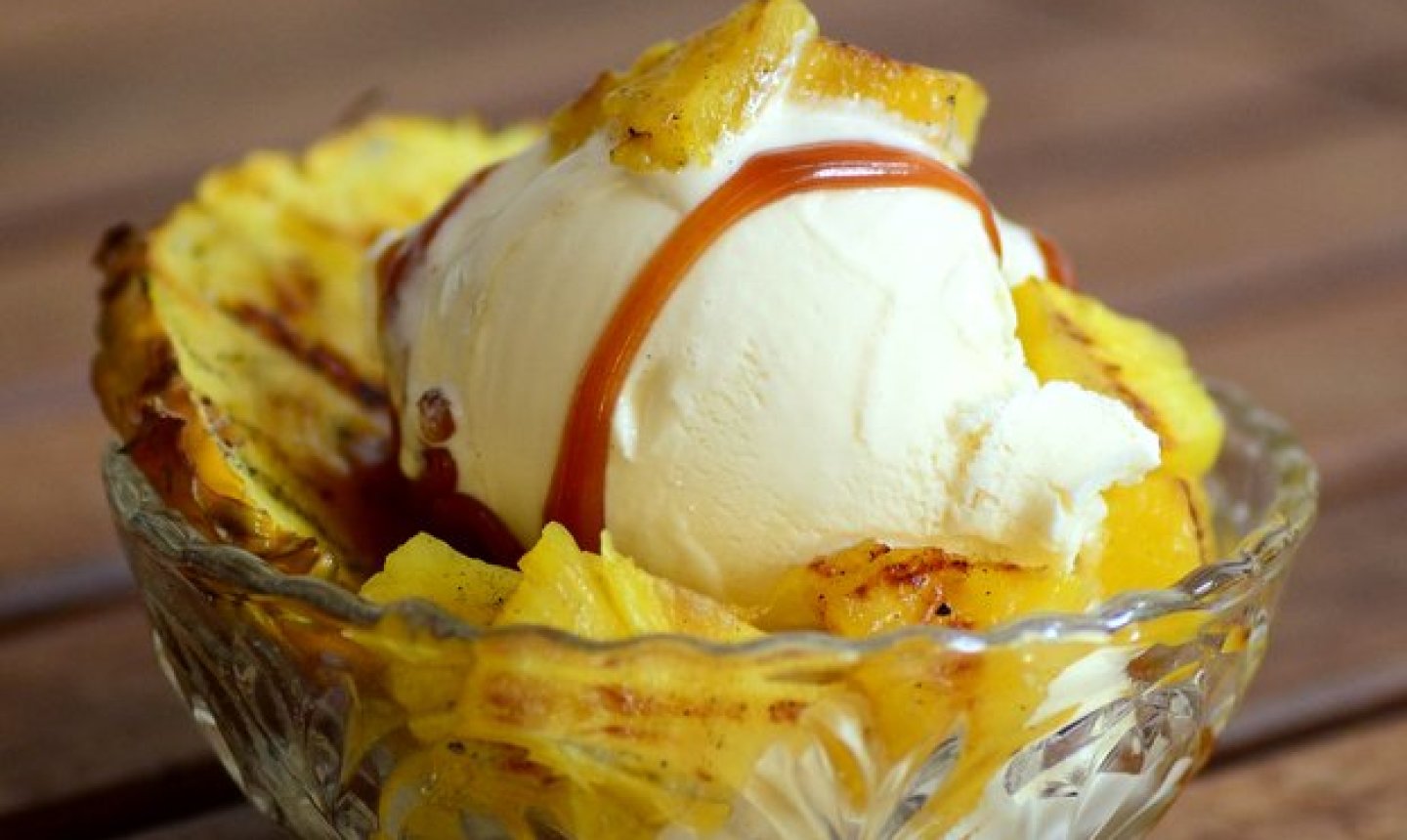 Place rounds of fresh pineapple on a greased grill and cook for 4-6 minutes, turning once, until tender. Dice up the grilled pineapple and top with a scoop of vanilla ice cream, caramel sauce and shredded coconut.
3. Grilled Banana Split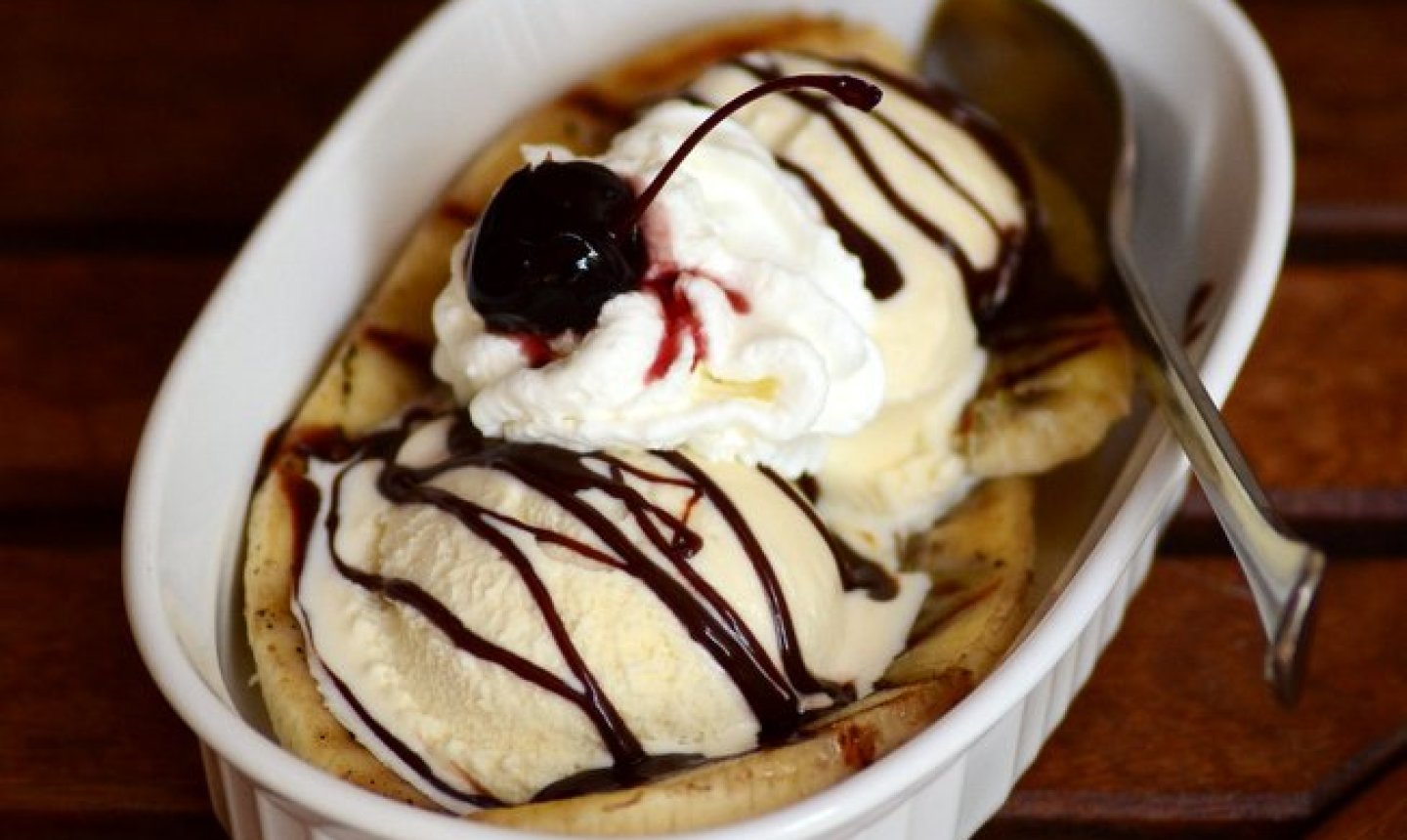 Cut bananas in half lengthwise (peels still on!) and place cut-side-down on a greased grill. Grill for 2-3 minutes, until tender, then carefully remove the peel with tongs and place bananas in an oblong long dish. Top with scoops of ice cream, a drizzle of hot fudge sauce, whipped cream, and one perfect, red cherry.
4. Grilled Stone Fruit Parfait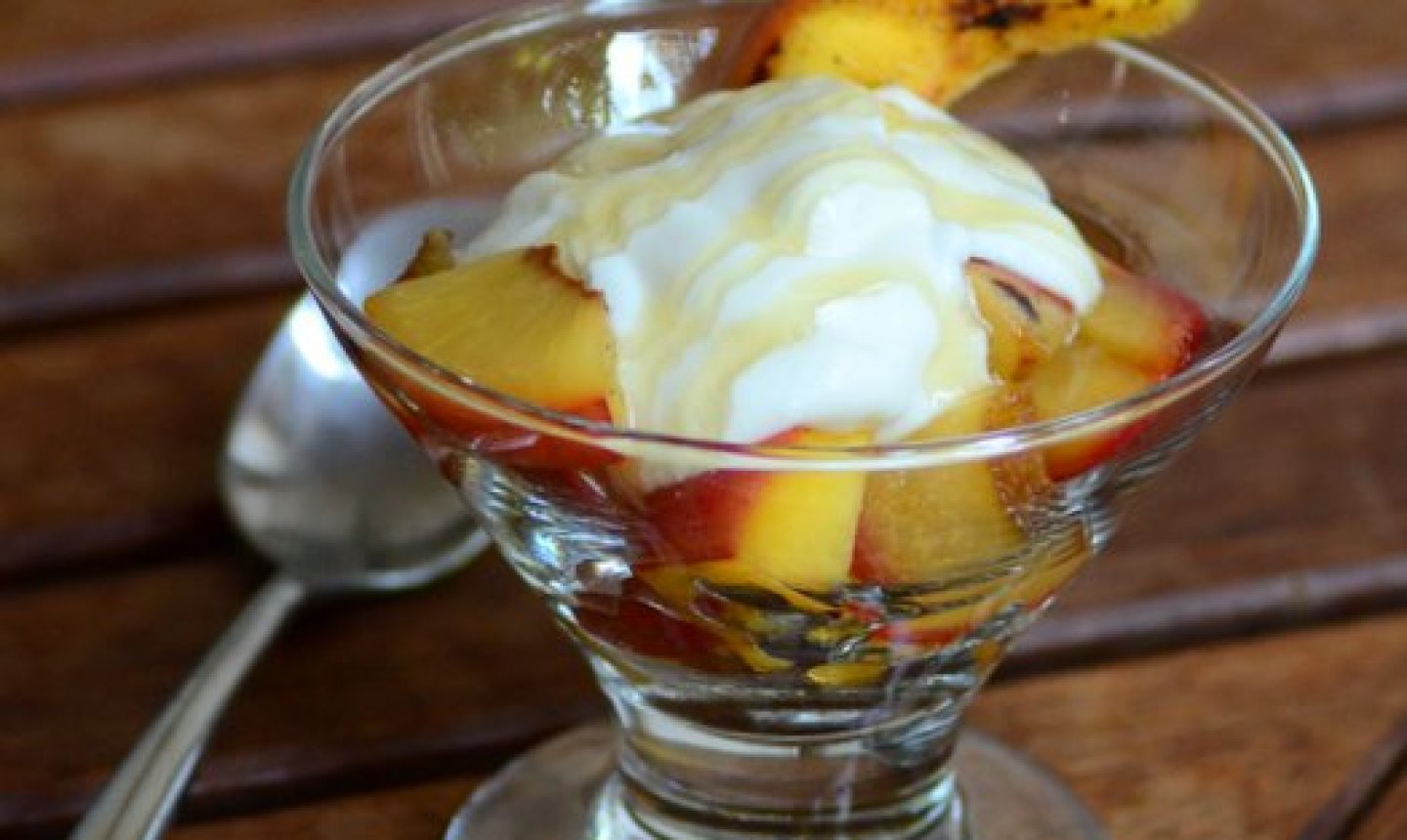 Cut fresh peaches, plums, and apricots in half (remove the pits) and place them cut-side-down on a greased grill, cooking for 4-5 minutes, until tender. Dice up the cooked fruit and place in a dessert cup, then top with a spoonful of vanilla yogurt and a drizzle of honey.