Green color is one of the most pervasive in the natural world. How many of us have struggled trying to paint it? This color can take a huge variety of shades, and whenever you paint landscapes, florals or living creatures, it's crucial and challenging to choose the right ones for the situation.
For myself, I found it helpful to define three major ways of painting greens. Each one may be of use depending on your needs.
Follow along to learn how you can successfully paint green watercolor!
1. Using tube (manufactured) greens
Let's say you want to paint an illustration of a tropical plant, bird, butterfly or anything else that has an intense green color to it. This is where bright and overpowering tube greens can do a good job. For example, this watercolor of mine was painted using mostly Winsor (Phthalo) Green and Green-Gold right out of the tubes:
Lovebirds by Maria Stezhko
Here are a few swatches of interesting green colors you may want to consider adding to your palette: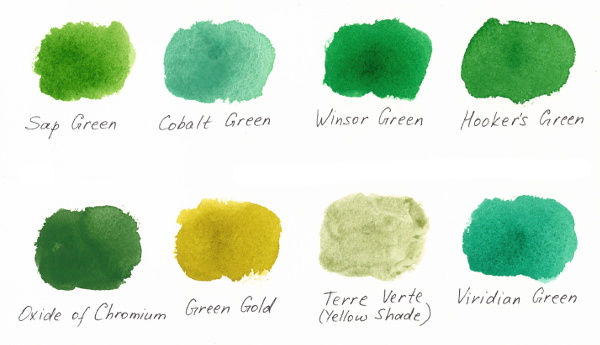 Most of the time, however, you will probably want to neutralize tube greens and make them more natural by mixing in other colors. In particular, Sap Green can produce many beautiful green mixtures.
Here's a very small fraction of them: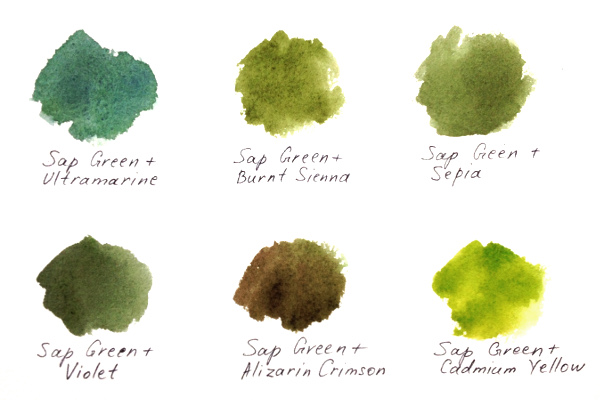 2. Mixing your own greens
Mixing you own green watercolor provides a wide selection of rich, natural shades that are especially useful when painting landscapes.
Green is a secondary color that is easy to obtain by mixing two primary colors: yellow and blue. In fact, "yellow" in this equation can vary, and range from Cadmium Lemon to Burnt Umber, for example. Blue colors are also plenty. In addition to that, green shades can differ depending on the proportion of mixed pigments. Just imagine how many variations are possible! Sounds overwhelming, doesn't it?
It really helps having a color chart to reference to when you're looking for perfect greens for your painting. Not only will it give you the opportunity to discover new shades, it will also let you find out which of them work best with your favorite paper. Mix all your yellows and blues with each other, and enjoy those beautiful green colors — cold blue or warm olive, dull grayish or bright emerald.
The truth is, there's no the best formula for mixing greens — it's a matter of personal preferences. Below is my color chart comprised of 25 shades that I use most often.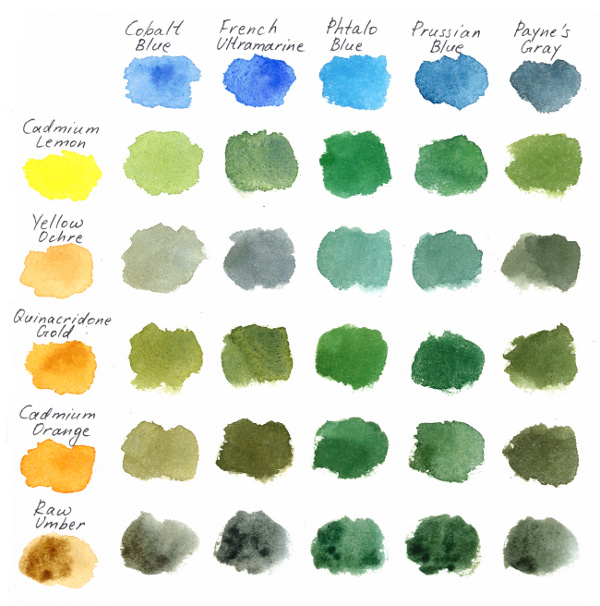 To illustrate this approach, here are two landscape watercolors. Please notice how much the mixed greens on these paintings are different from the tube greens I used for the lovebirds.
Red Cabin by Maria Stezhko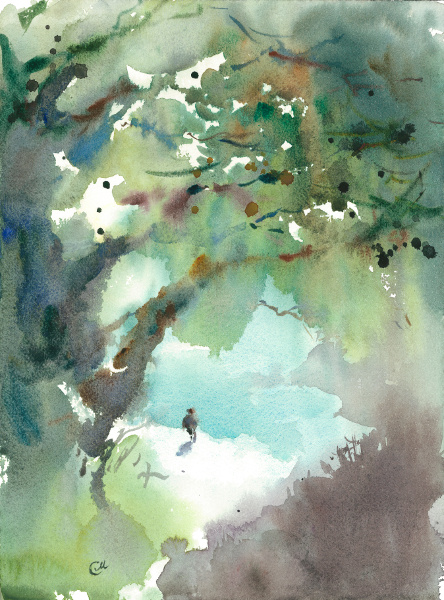 Mendocino by Maria Stezhko
3. Alternating green with other colors
There are situations when you need a special color harmony in which the colors of green objects support a certain dominant color. What if none of the green shades complies with your design?

In order to stay within your chosen color scheme, you can paint those green objects with the alternative colors of your choice. This is what it may look like: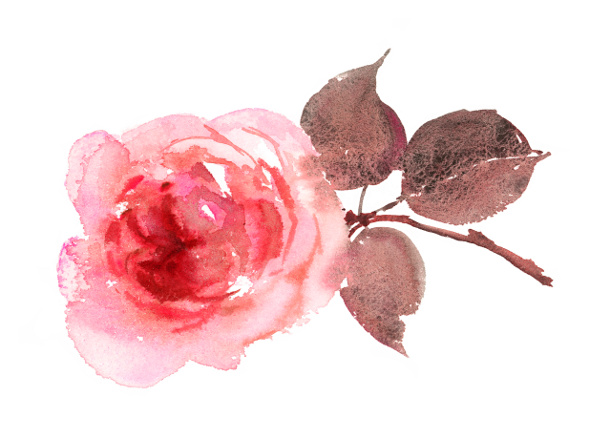 Rose by Maria Stezhko
Now you have enough information to utilize as a starting point for your own color discoveries and ideas!