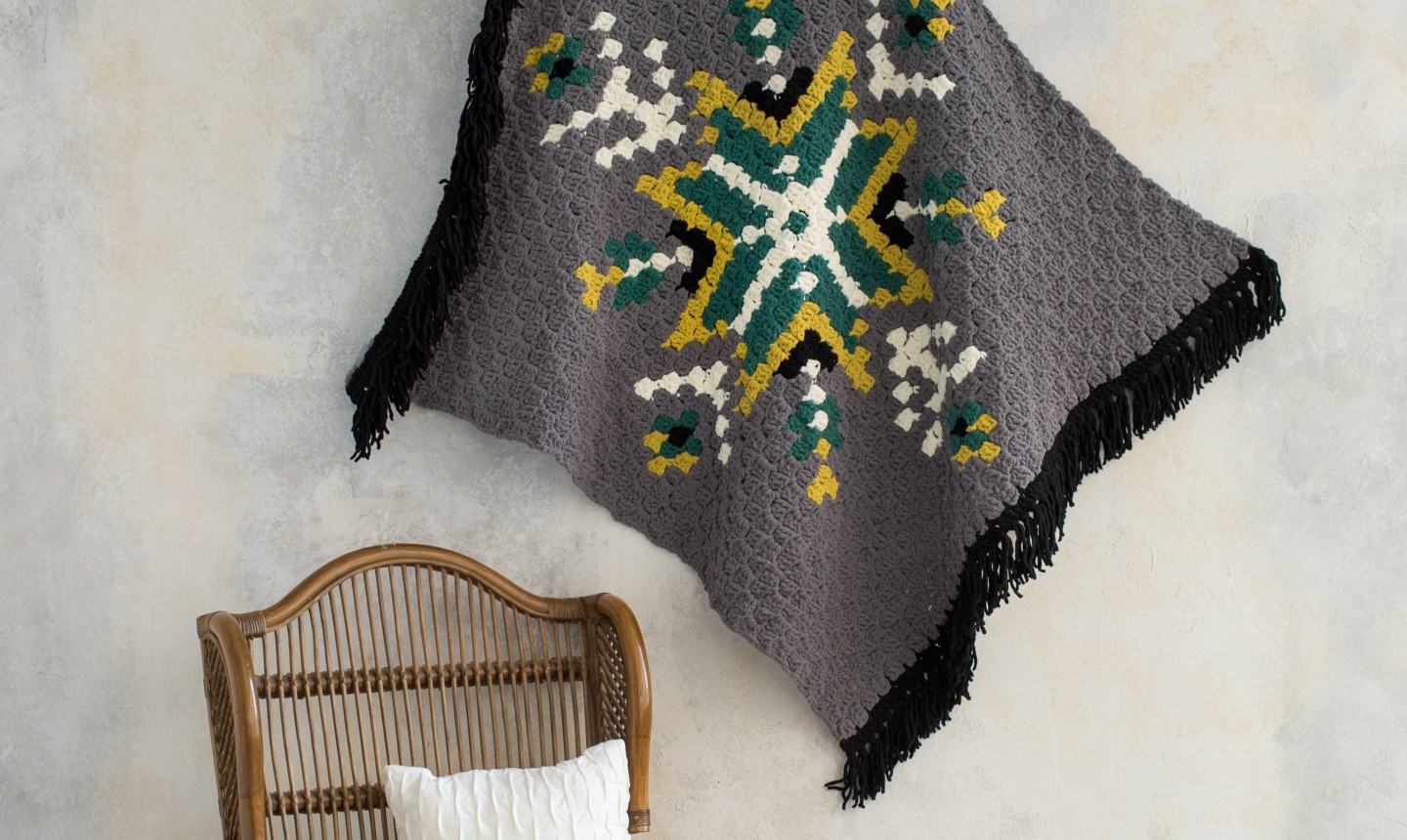 Graphghans (afghans made from graphs) are a pretty simple concept: lay out your design in a graph, then stitch it up. Each square of your graph represents a block or stitch. If you've ever worked from a colorwork knitting chart or dabbled in cross-stitch, you get the idea.
But what stitch should you use? If you're working from a pattern, it will likely tell you what to do (as the stitch you pick will affect the size of your blanket), but if you're going rogue and creating your own design (good for you!) we can help.
Pixel Crochet
This method relies on individual squares to represent each block of color on your graph. Essentially, you're crocheting a granny square in a solid color for each square on your graph.
Size quickly becomes important here, so you definitely want to swatch a square and measure it before you start working from a chart. For more complicated charts (think more rows of blocks), you'll want to stick with small squares — fingering or sport weight yarn is a nice choice. Otherwise your graphghan may end up enormous! Multiple the size of your square by the number of blocks in your chart to figure out what your finished dimensions will be.
Once you've charted out or chosen your design, figure out how many squares you need of each color, crochet them, then join the squares using your graph as a guide. It's that easy (though, yeah, it's a little time consuming. And you're going to have some ends to weave in).
Corner-to-Corner
If you've got a really complex design, you might need to ditch the granny squares for something a bit more scalable. That's where corner-to-corner (also called C2C) crochet really shines. You essentially start at one corner of your blanket (hence the name), and add blocks with each row until your widest point, then decrease back down.
The same concept as pixel crochet applies to this technique: each block of C2C crochet is worked in its own color. Start with simple two-color designs if you're new to the technique. Then once you've got that hang of it, go wild.
Tapestry Crochet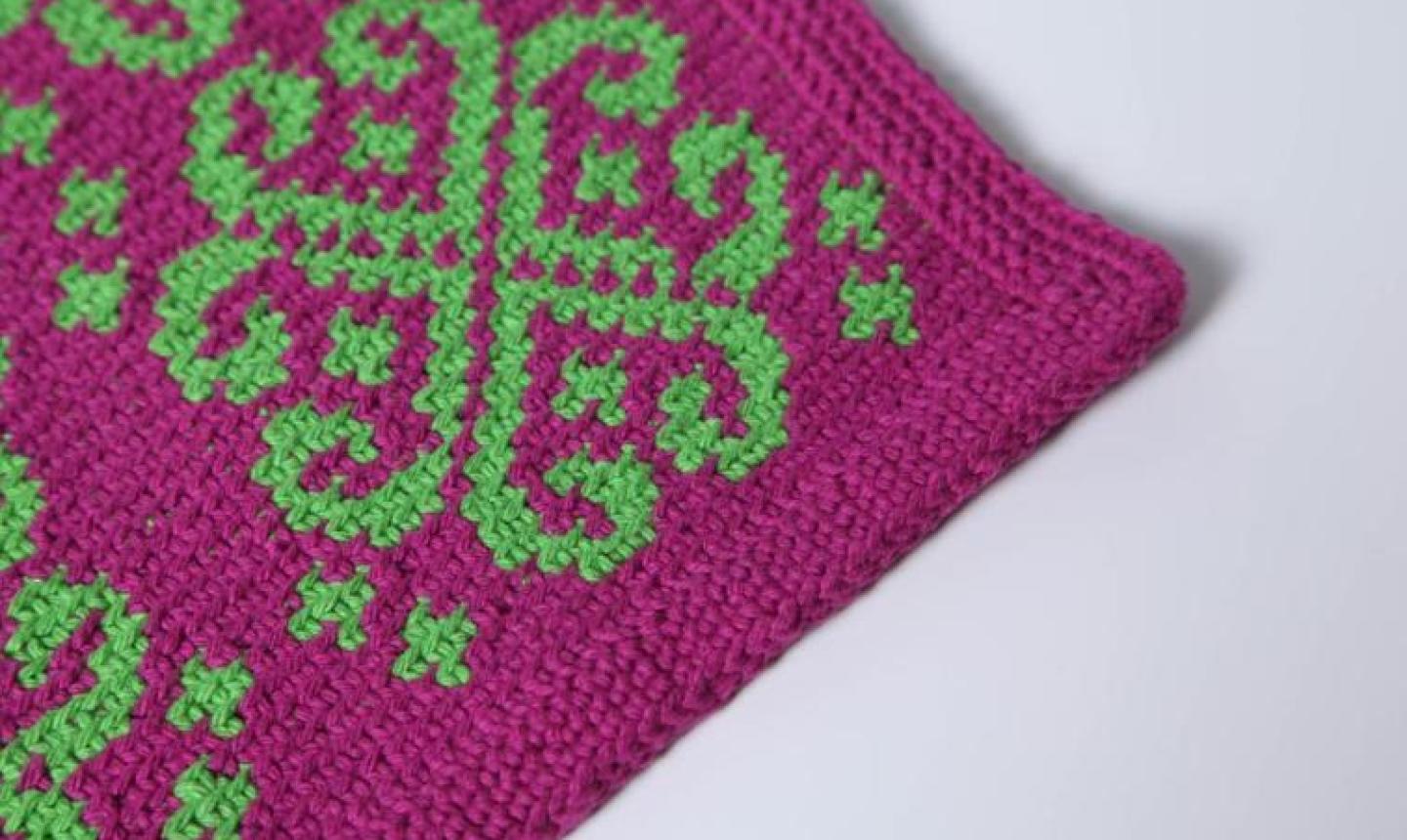 Tapestry crochet is a colorwork technique that involves using single crochet stitches and multiple colors in each row. To avoid long floats on the wrong side of your work, you carry the colors you're not using and crochet over them as you go.
Because individual stitches are pretty small, this technique allows you to create the most intricate designs in your graphgans. But again, a word to the wise: you'll have a lot of ends to weave in.