Hummingbird cake is one of life's distinct pleasures: a lightly spicy, incredibly moist banana-rich cake which is made even better by an all-over coating of cream cheese icing. And happily, it's an exceedingly easy recipe to make gluten-free, which is delicious news whether you're a gluten-free baking beginner or a seasoned expert.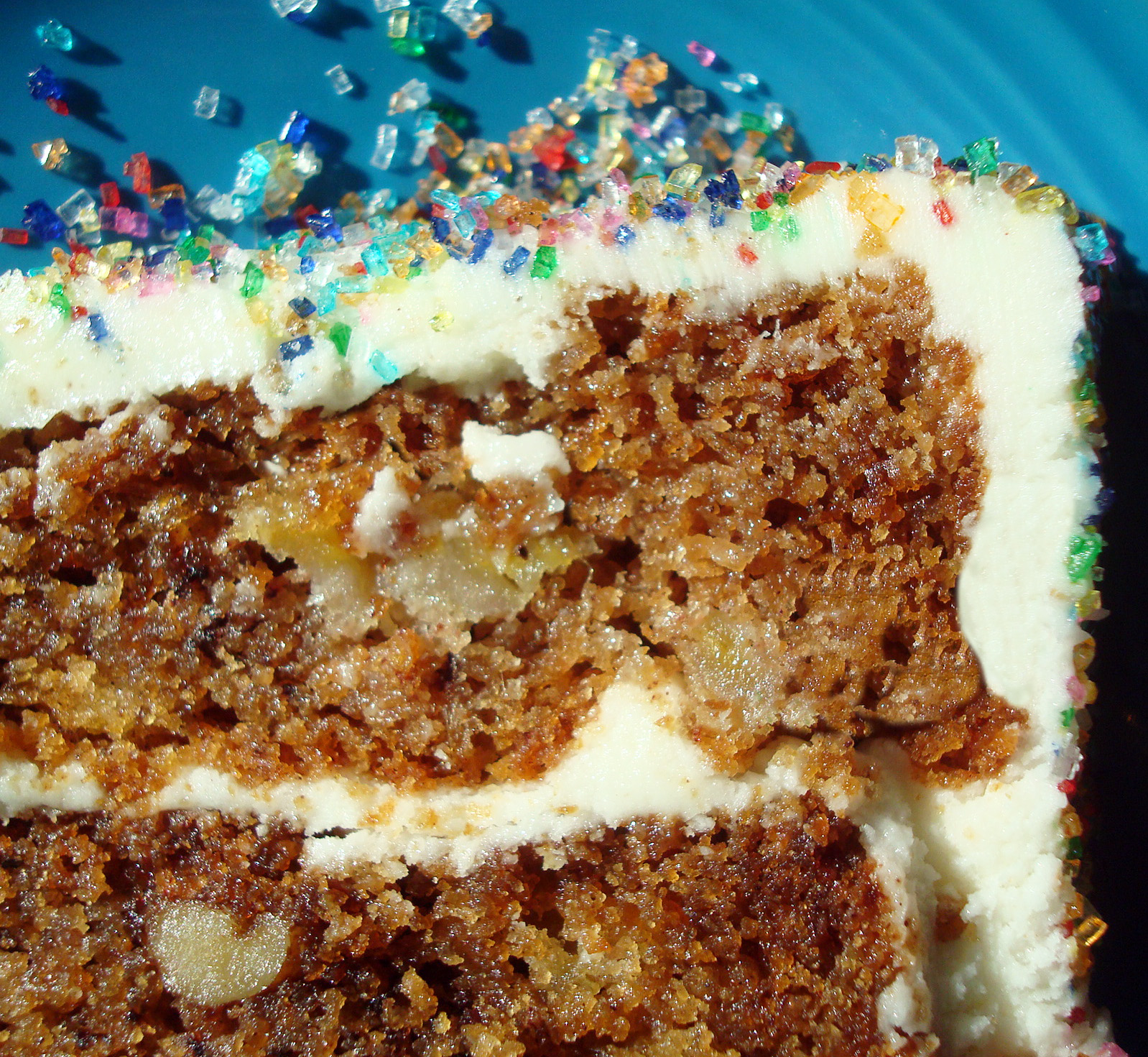 Photos via CakeSpy
Author's note: The bananas act as your ally here: they provide additional binding of the ingredients, so that even without gluten, the flour mix gets an added cohesiveness from the moist fruit. The resulting cake boasts a tender, yet not crumble-apart, crumb. One bite of this cake and you'll see why it's called "hummingbird" — people flock to it like sweet nectar! Nobody will even miss the gluten.
Notes:
Certain ingredients, such as vanilla extract or sprinkles, can have gluten-containing products added. Be sure to use products from a source you trust and to always check the labels.
If you prefer to buy a pre-mixed gluten-free flour mix, be sure to choose one that is marked as appropriate for cakes. A gluten-free flour which is used for, say, bread-making might be too heavy for a cake recipe.
For the gluten-free flour mix
Makes about 9 cups
Adapted from America's Test Kitchen
5 1/2 cups white rice flour
1 cup brown rice flour
1 1/3 cups potato starch (different from potato flour)
3/4 cup tapioca starch (interchangeable with tapioca flour)
1/4 cup nonfat dry milk granules
Step 1:
Whisk all ingredients in large bowl until well combined.
Note: This mixture will make more flour than you need for the below recipe, but luckily, that means you'll have enough flour to make it again. Because many gluten-free flours have a shorter shelf life than all-purpose flour, for best keeping qualities, transfer to an airtight container or bag and store in the refrigerator or freezer.
Gluten-free Hummingbird Cake
Makes one 2-layer 9-inch cake
For the cake:
3 cups gluten-free flour mix (see above)
2 cups sugar
2 teaspoons baking soda
1/2 teaspoon salt
1 teaspoon ground cinnamon
1/4 teaspoon ground nutmeg
3 large eggs, beaten lightly
1 1/4 cups vegetable oil
1 1/2 teaspoons gluten-free vanilla extract
4 ounces fresh or canned crushed pineapple, drained well
1 cup coarsely chopped toasted pecans (plus more for garnish, if desired)
2 cups mashed, very ripe bananas (2 to 3 medium)
For the cream cheese icing:
1/2 cup unsalted butter, softened
8 ounces (1 cup) cream cheese, softened
1 teaspoon vanilla extract
4 cups confectioners sugar
Optional: Chopped pecans, gluten-free sprinkles or shaved chocolate for garnish
Step 1:
Preheat the oven to 350 F. Grease and flour two round 9-inch cake pans, and line with parchment paper.
Step 2:
Sift the gluten-free flours, sugar, baking soda, salt, cinnamon and nutmeg together several times. Put into a large bowl and set aside.
Step 3:
Add the eggs and oil to the dry ingredients. Stir with a wooden spoon until ingredients are evenly moistened. Stir in the vanilla, pineapple, pecans and bananas. Stir just until combined. The batter will be very thick.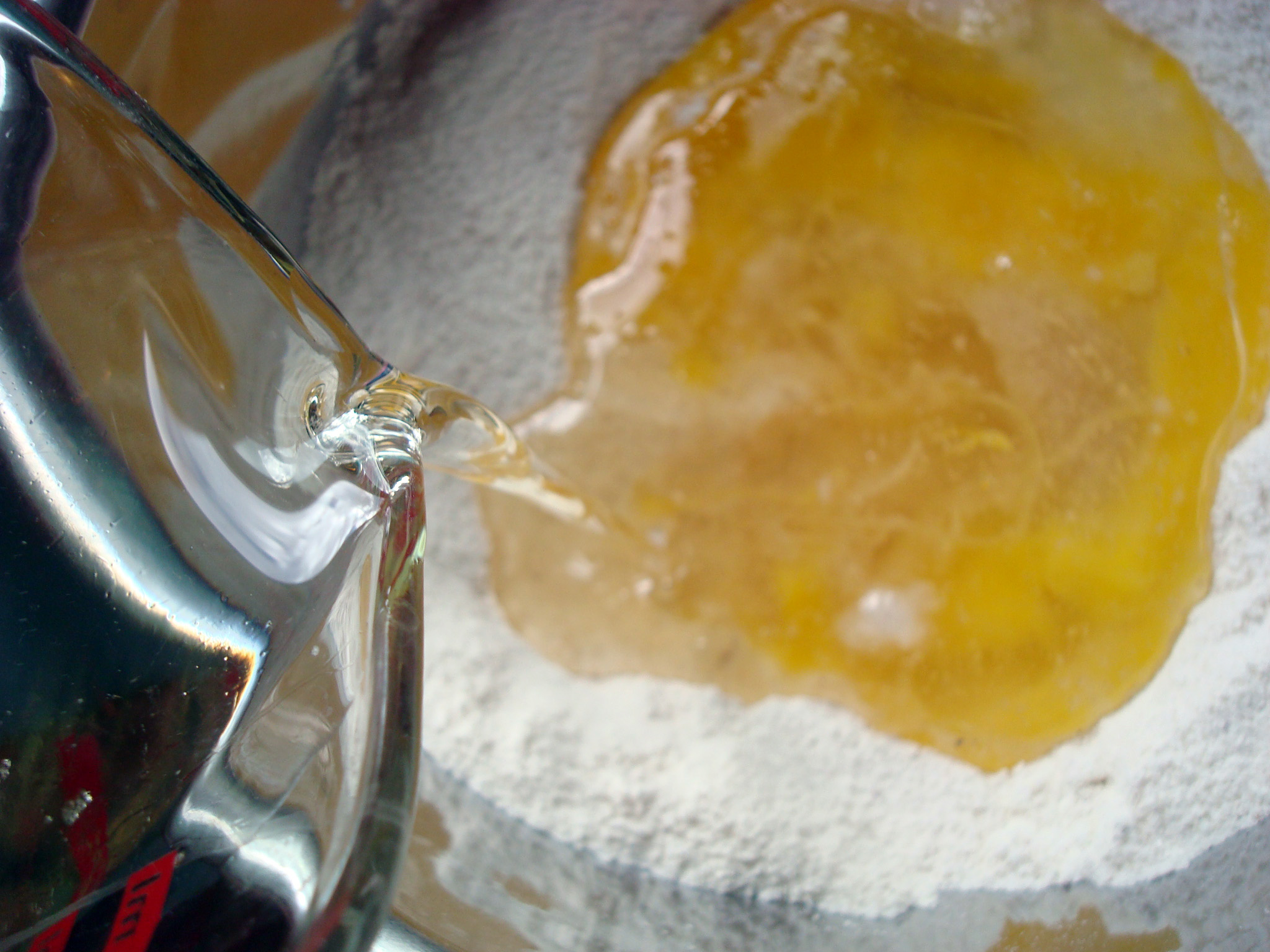 Step 4:
Divide the batter equally between the prepared cake pans. Spread as evenly as you can as the batter will be thick and slightly lumpy.
Step 5:
Bake for 25 to 30 minutes, or until a toothpick inserted into the center comes out clean. Cool in the pan for 10 minutes, then run a small knife around the pan, loosening the edges of the cakes. Turn out onto a cooling rack, and let the cakes cool completely before applying icing.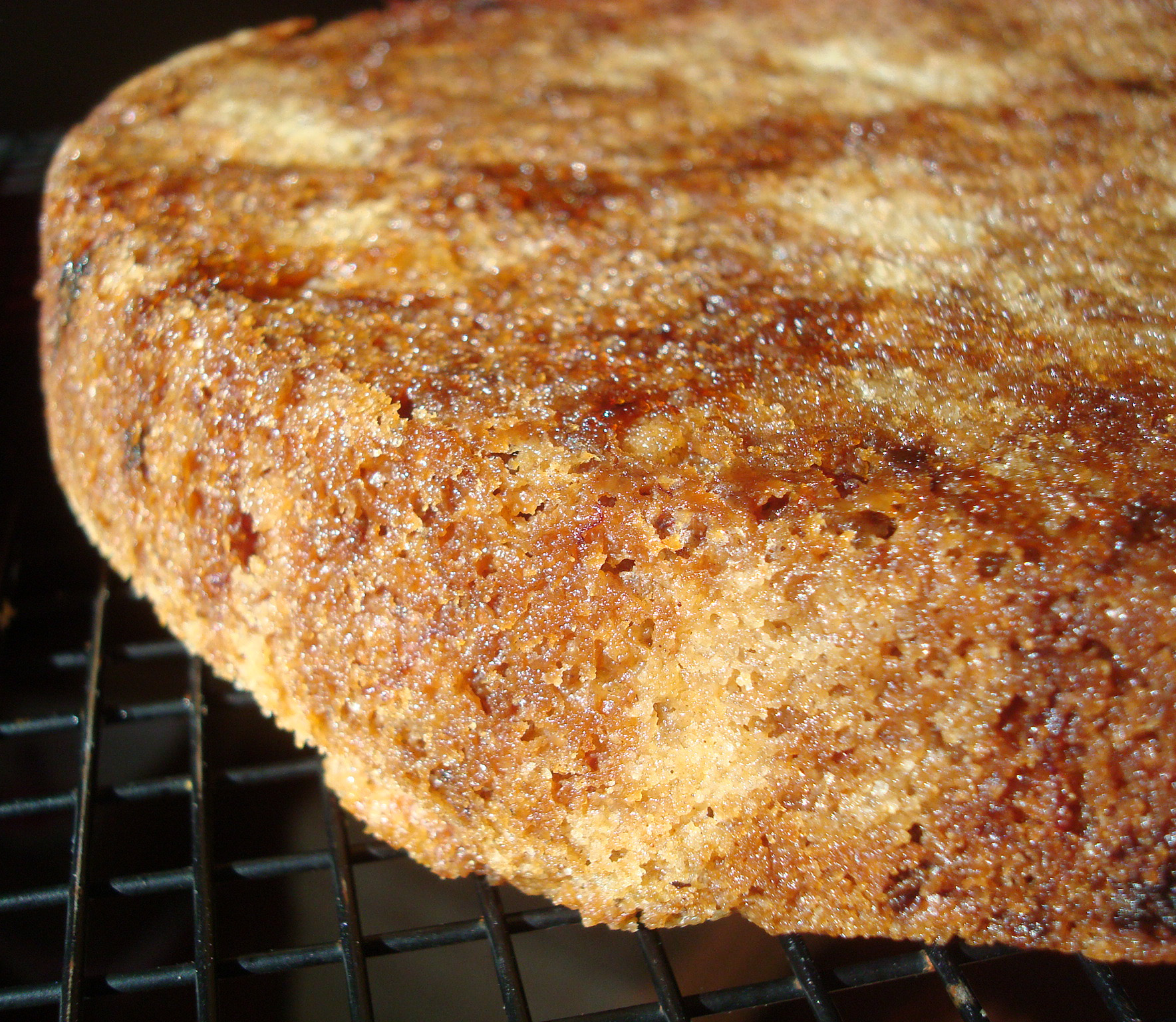 Step 6:
To make the cream cheese icing, in the bowl of a stand mixer fitted with the paddle attachment, combine the cream cheese, butter and vanilla. Beat at medium-high speed until the mixture has a very smooth consistency; pause occasionally to scrape the sides of the bowl with a rubber spatula.
Add the confectioners sugar one cup at a time, mixing well after each addition, until the frosting is smooth and spreadable. You may not add all of the confectioners' sugar. If you've added all the sugar and find that the icing is too thick, add a teaspoon of milk or cream at a time, stirring until your desired consistency is reached.
Step 7:
Place one cake layer, flat side up, on a serving plate; spread 3/4 cup or so of icing on top. Repeat with the second layer. Ice the sides and then the top. Garnish however you'd like. This particular cake got an all-over coating of shimmery sprinkles in a sort of "Woohoo! This gluten-free cake came out great!" celebration, but you can follow your bliss here: chopped pecans, shredded chocolate, or delicate piping along the edges.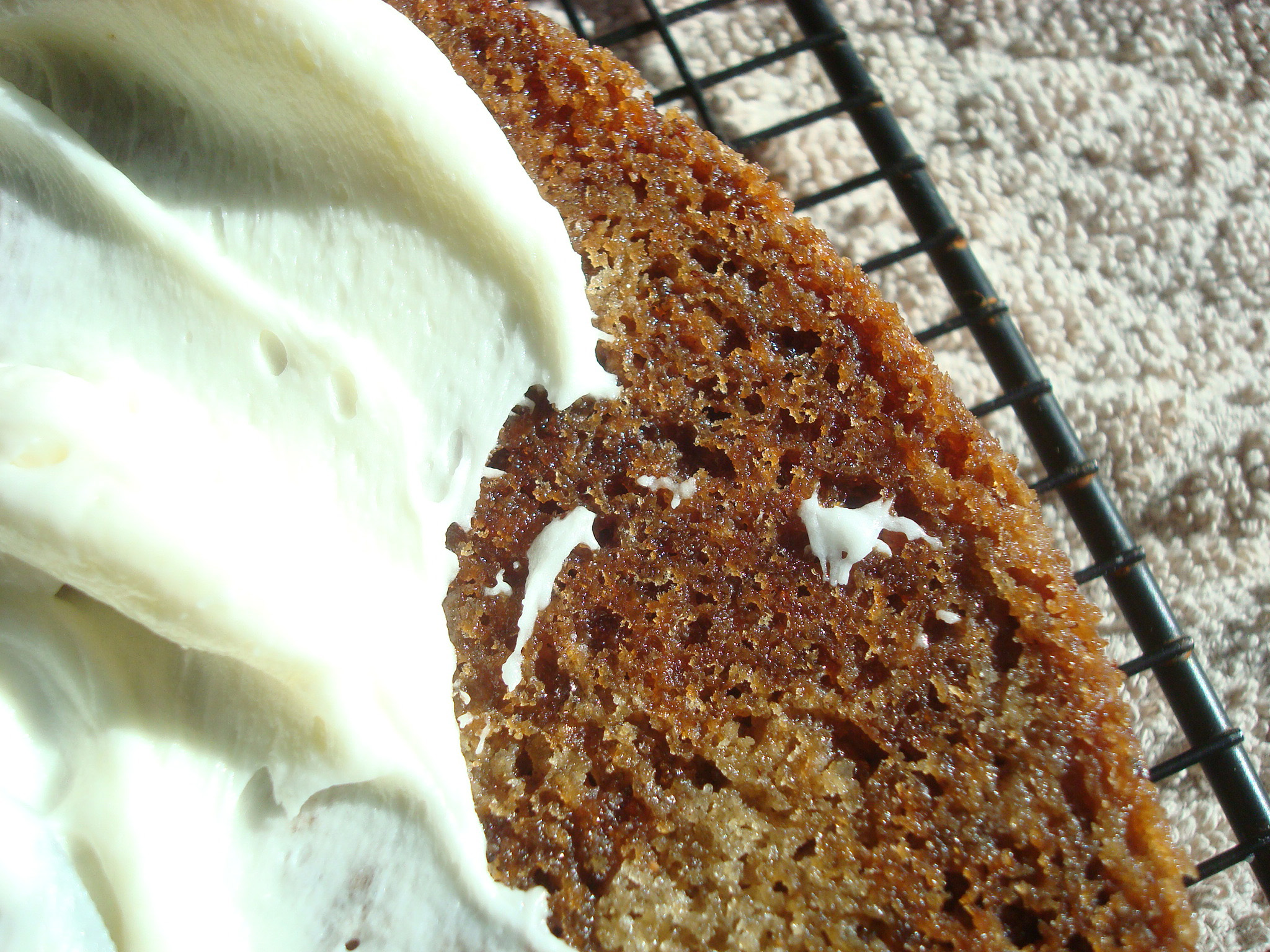 Serve at room temperature. Because the cream cheese icing is sensitive to heat, store lightly covered in the refrigerator for up to three days; let come to room temperature before serving.