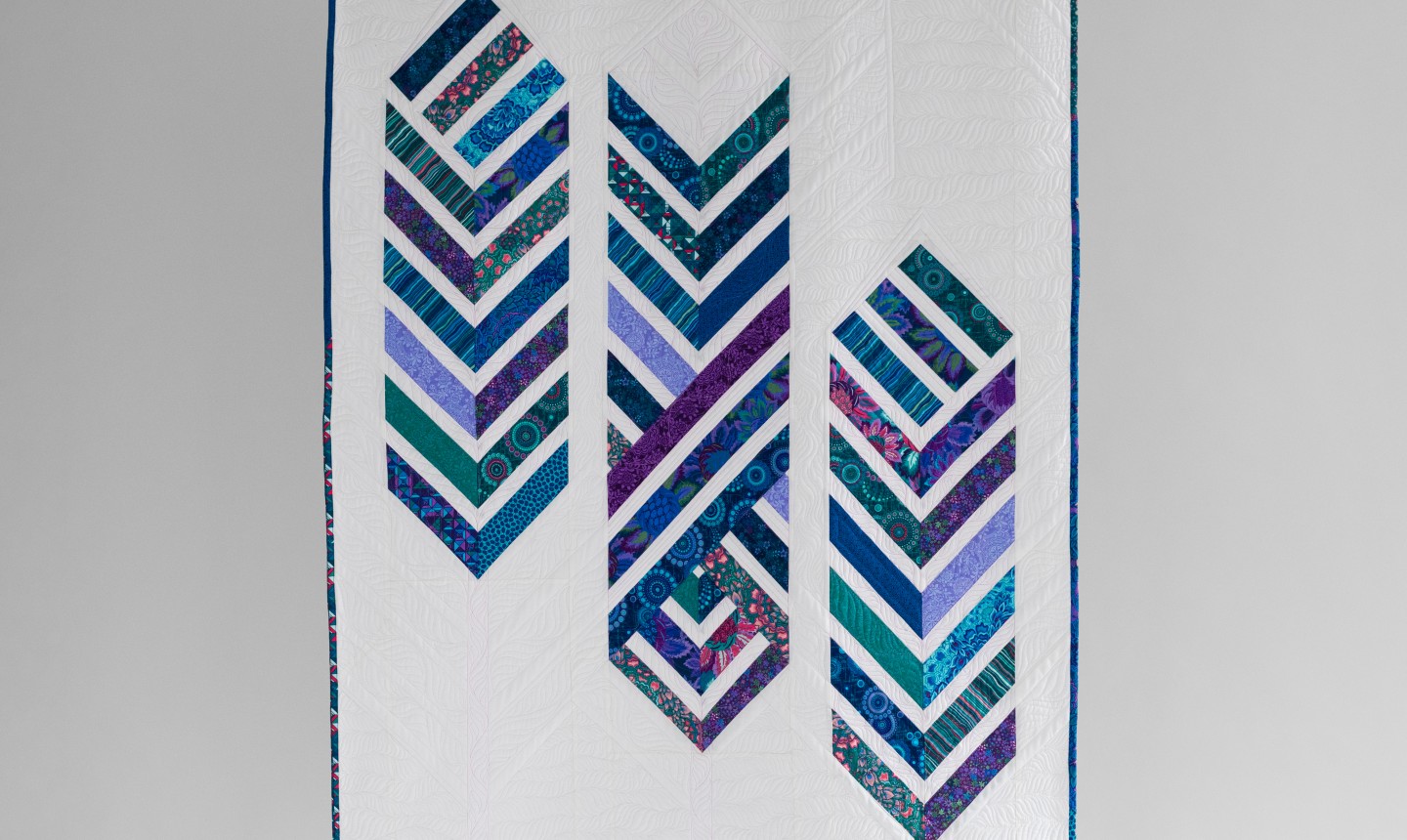 Follow your arrow wherever it points — especially if it's directing you to this dynamic design featuring contemporary chevrons. It's straightforward, easy to cut and uses ample negative space to draw the eye to keep the focus on your gorgeous quilting.
Feathered Arrows Quilt
Level: Easy
Finished Size: 46″ x 60″
Designed by Angela Walters
What You Need
(1) 2½" strip roll OR (40) 2½" x 42″ strips of fabric
3 yards for background (binding included in strip roll)
Rotary cutter
Quilting rulers (including a long ruler with a 45-degree angle guide)
Cutting mat
50wt cotton thread
Batting (52″ x 66″, giving you 3″ overage on each side)
Instructions
Get the Pattern
Download the Feathered Arrows Quilt Pattern and follow along with Angela on the Midnight Quilt Show!