The log cabin quilt block is one of the most basic block designs, and has become a great starting point for new quilters wanting to practice and improve their skills. But it's also fun for designers because it offers a lot of opportunity to experiment and play with color. Many of these designers offer FREE log cabin block patterns of all different levels — read on to get them!
About the log cabin
The traditional log cabin itself is easy to construct: It begins with a foundation piece at the center of the block. Then small strips (or "logs") are added around and around until the block measures its desired size. There are so many variations on a traditional log cabin, many of which our contributors have featured in their own designs. 
Want to build a log cabin quilt of your own? Check out our favorite free log cabin block patterns!
The blocks below are ordered from easiest to most challenging. Have fun!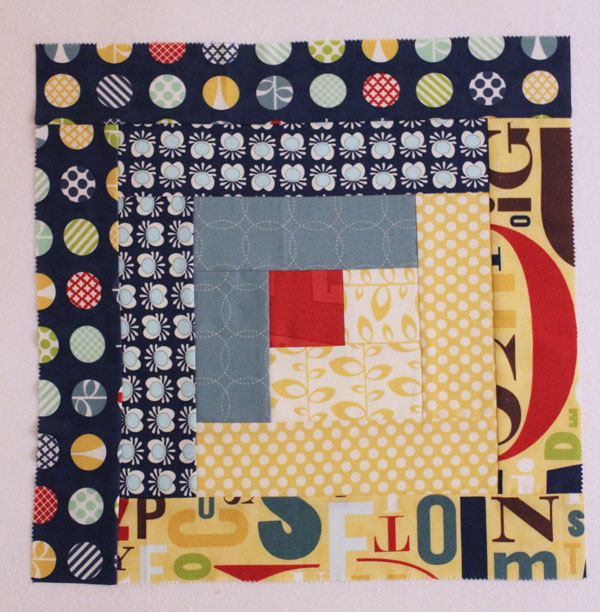 1. The Classic Log Cabin Block
This classic log cabin block is a quintessential example of the traditional quilt. In this Craftsy blog tutorial, Carolina chose two color families for a diagonal effect, but note the center piece from which all the other strips spiral out. You can follow the FREE step-by-step tutorial on the blog.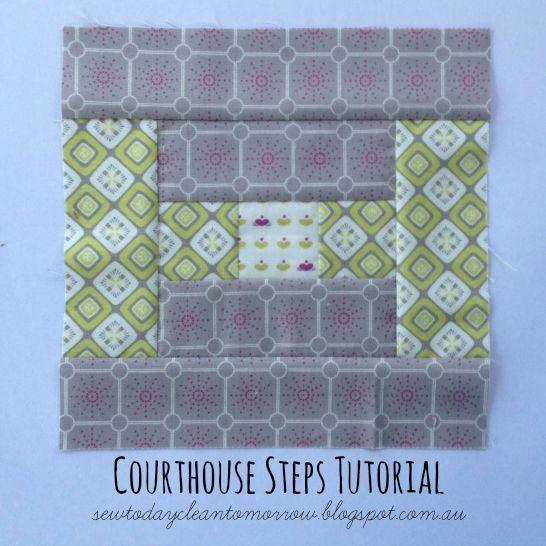 2. Courthouse Steps
The courthouse steps block is a traditional variation on the log cabin. It also begins with a center block, but then parallel "logs" are placed in a specific order (both horizontal, then both vertical) to create the pattern. In her free pattern, Craftsy member Rachael G expertly takes you through the process to create your very own.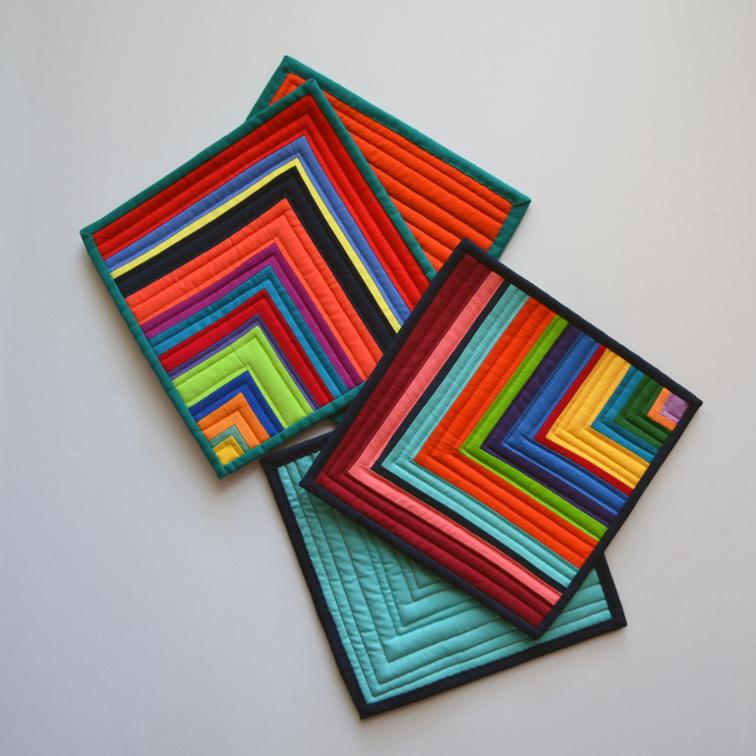 3. Log Cabin Pot Holders
This pattern is designed as a potholder, but you could skip the finishing and use the top as one part of a larger quilt. The block from designer Twiggy & Opal uses logs of different widths, creating a modern striped pattern.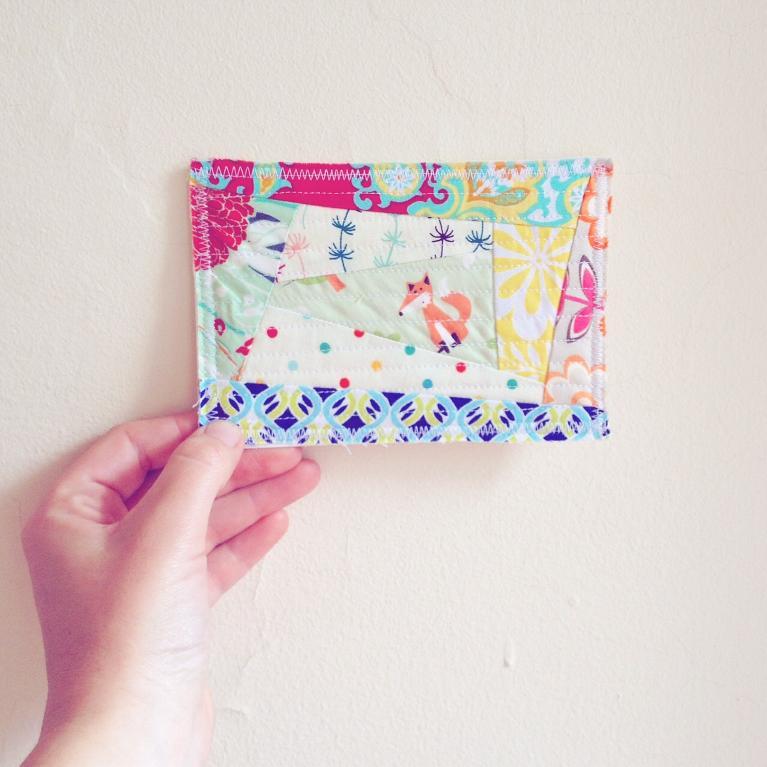 4. Wonky Log Cabin
A popular concept in modern quilting, improvisational or "wonky" piecing is perfect for the log cabin block. Irregular strips emanating from an improv triangle give this postcard-sized block from Craftsy member Basil_and_Ivy a fun look. If you're afraid of trying out a wonky style, don't worry: This block is completely paper-pieced. When it's done, either send it off to a loved one or continue adding to it to make a larger block for another project!
5. Heart-Shaped Log Cabin
I love how Craftsy member Jennifer O. took the concept of a wonky log cabin and applied it to a heart-shaped block. Her design is sweet but very original, and is great for intermediate sewers looking to practice paper piecing. Arranging lots of these little blocks all in rows would make a great quilt for Valentine's Day or for a loved one all year round.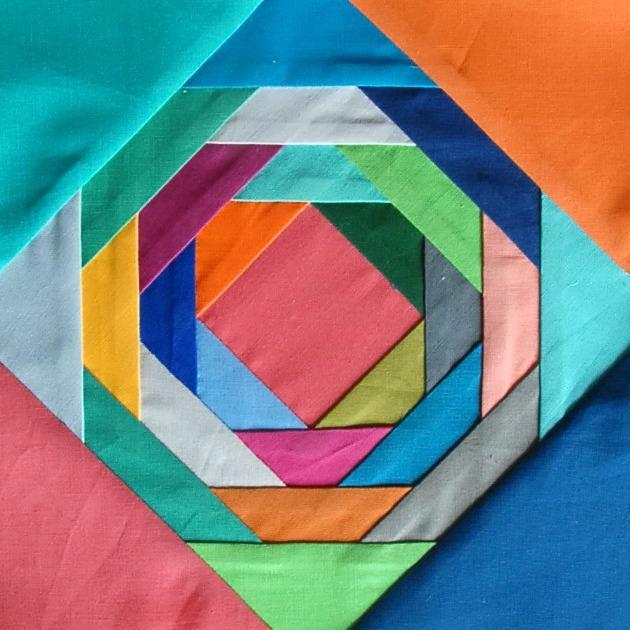 6. Pineapple block
The pineapple block is another great variation on the traditional log cabin. Rather than building around the block on the straight edges, the pineapple block adds layers around the corners. This is a trickier method and is most commonly done with paper piecing. This particular block template from Craftsy member CherylBrickley includes a 7″ pattern but does not include specific paper-piecing instructions. If you're interested in trying it out, make sure to brush up on your paper-piecing skills first!
7. Pineapple Paradise Block
This Inside Out Pineapple Block by Craftsy member imfeelincrafty is really labor intensive, but with a huge payoff! A variation on the pineapple block, it's made up of four smaller blocks, each constructed with that pineapple/log cabin design based off the outside corner. I love how this block plays with negative space by including white strips between each of the green ones.