Many resources tell us that the use of the log cabin block in American patchwork became widespread in the second half of the 1800s. While the block was surely around long before then, it's interesting to note, that the popularity increased so sharply around that time. Whether this was due to the availability of fabric scraps, or the fact that so many homes had been constructed in this manner is hard to say. It was clearly a pattern that quilters related to so strongly that almost every quilter made one during her lifetime.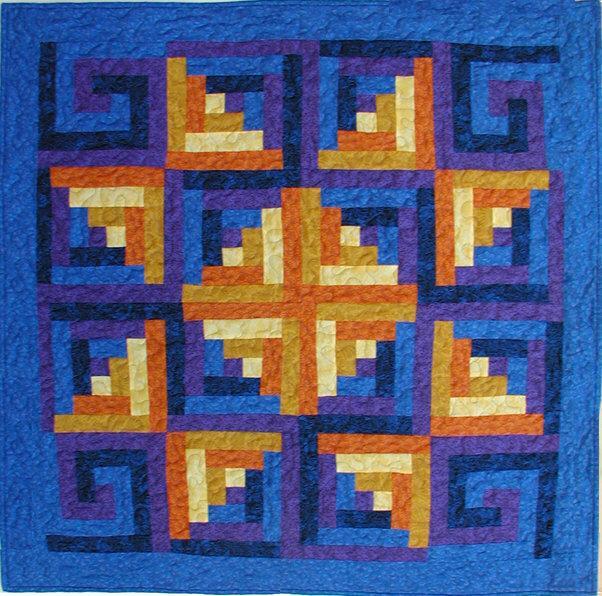 Scrappy Log Cabin Star Wall Hanging pattern via Bluprint member rkcreations
Master Fast & Flexible Log Cabin Quilts
Design, assemble & sew frustration-free log cabin quilts you'll cherish forever. Plus, discover 10 customizable settings for this timeless pattern in these HD video lessons.Enroll Now »
The center of many log cabin blocks begins with a square of red fabric.
The color red in this block represents the hearth of the home. The fireplace was used for cooking food, keeping warm and providing light in log cabins. So the red square represents this source of warmth for gathering around. It also represents the love and warmth found in the home. Next time you see a vintage log cabin quilt, take note of the color of the center square, most likely, it will be red!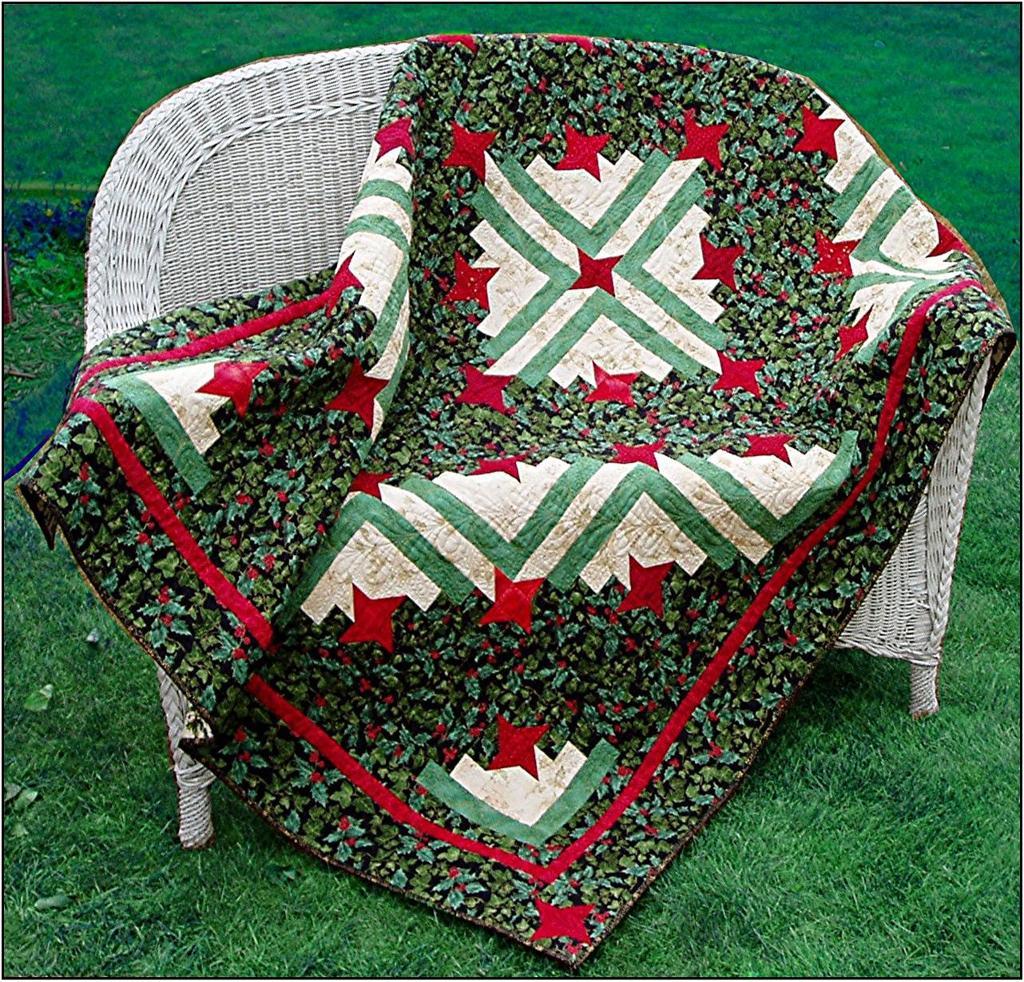 Friendship Log Cabin Quilt pattern via Bluprint member DianaBeaubien
The design of the block emerges by the placement of light and dark fabrics.
The light fabrics are added to one side of the block and the dark fabrics are added to the other side of the block. This creates a half light/ half dark block. Once these blocks are placed side by side, a pattern will emerge.
FREE Quilt-in-a-Day Log Cabin Quilt Block Tutorial via Carolina Moore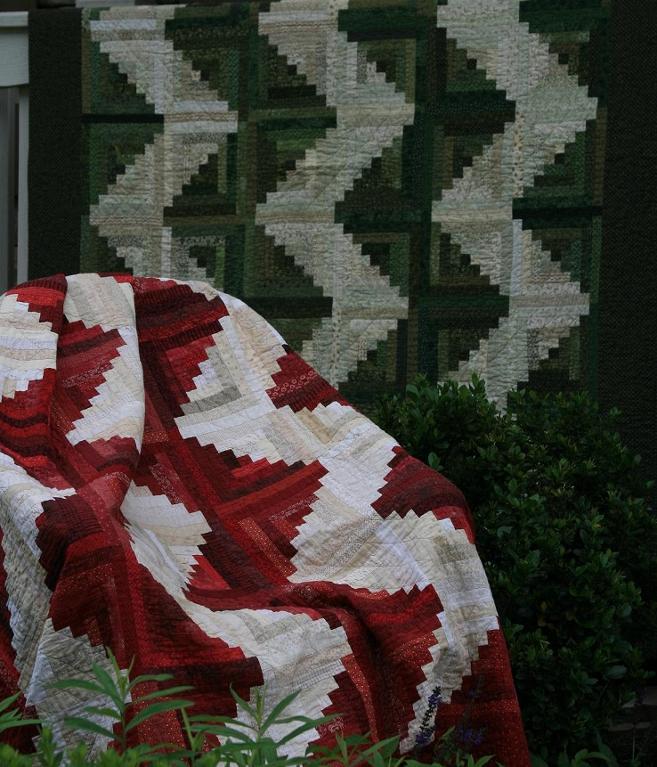 Lightning Strikes Twice pattern via Bluprint member Diane Knott
The different designs created by the blocks merging together are known by their own names.
Barn raising is a pattern of concentric light and dark rows that create a diamond pattern. Streak of Lightning is when the blocks are placed to create a zig zag pattern. Furrows (or Field and Furrows) is the pattern that is created by the light and dark areas placed in diagonal lines, as fields of crops would be planted in rows.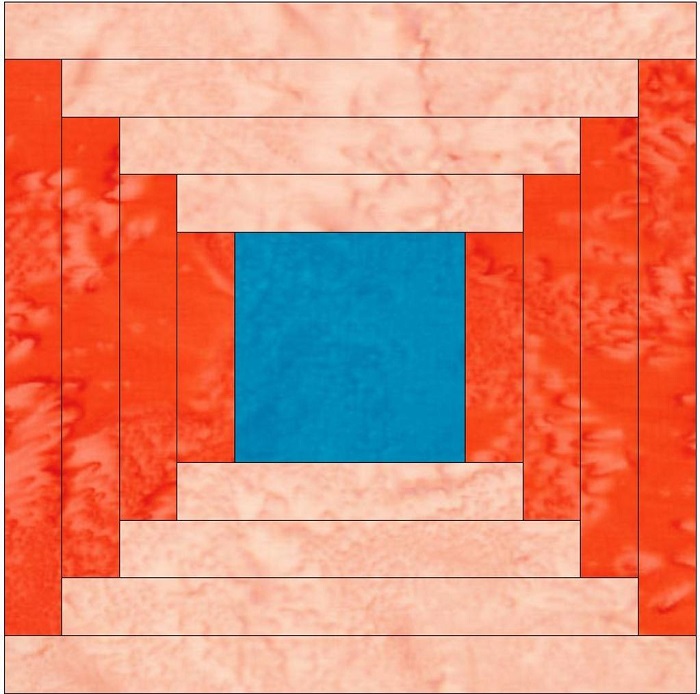 Courthouse Steps 2 Block Foundation pattern via Bluprint member Quilting Support
While the combinations of block settings may vary widely, so do the variations within the block.
The traditional log cabin block can be pieced by adding strips to opposite sides of the center and alternating them. This creates two dark sides and two light sides to the block. It is a bit more formal and called Courthouse Steps due to it's appearance.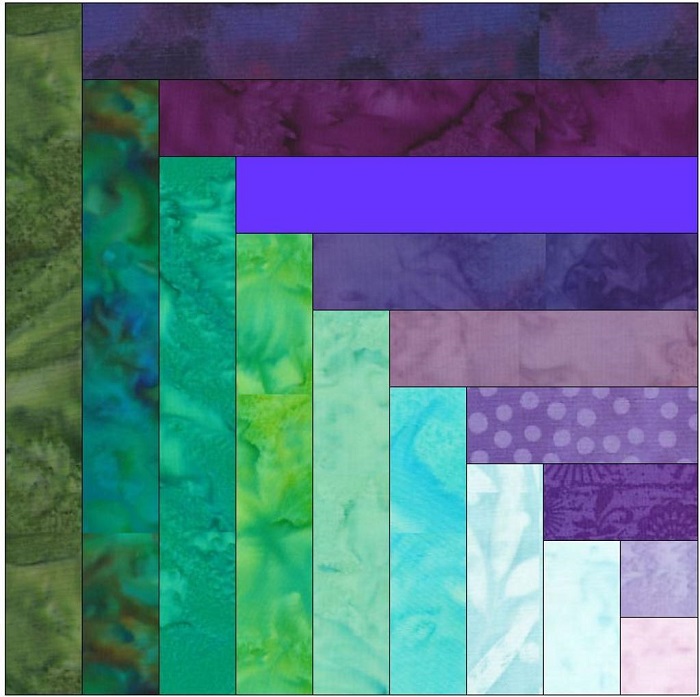 Quarter Log Cabin 9 Foundation pattern via Bluprint member Quilting Support
Other variations on the log cabin block include moving the center square to one corner for an 'off center' or quarter log cabin block or adding strips of uneven widths to create a lopsided look. Adding strips in a spiral or uneven way can create other designs that are fun to combine into stars or other items. The variety is limited only by one's creativity and fabric stash!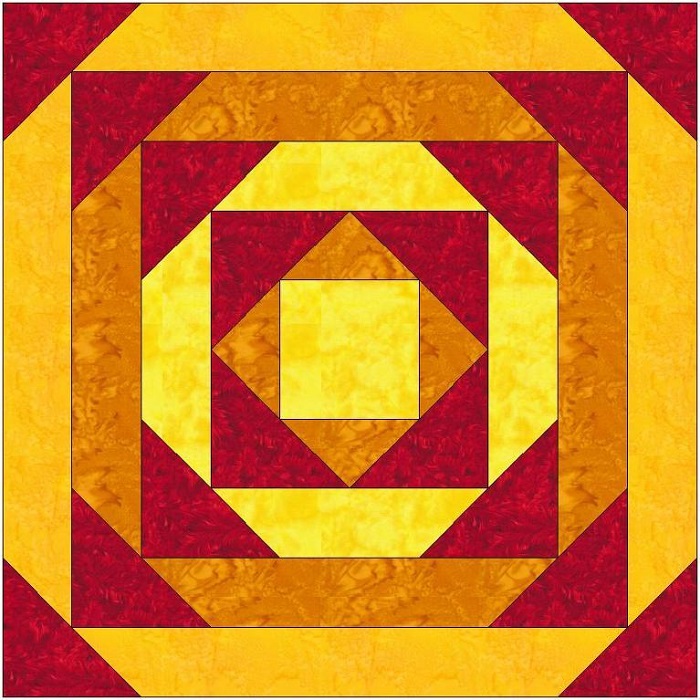 Wild Goose Log Cabin Foundation Block pattern via Bluprint member Quilting Support
The log cabin block has evolved even further over time by adding small squares or triangles at the end of the strips. The added squares are often referred to as cornerstones and the triangles or strips added at an angle are referred to as pineapple blocks. Many stories and legends exist regarding the evolution of this block and they are as interesting as the resulting quilts.
Maybe the next time you see or stitch a log cabin quilt pattern you will be reminded of it's tradition and all the things it represents about home and love and life.
For more interesting facts about log cabin blocks and quilts see these posts:
Master Fast & Flexible Log Cabin Quilts
Design, assemble & sew frustration-free log cabin quilts you'll cherish forever. Plus, discover 10 customizable settings for this timeless pattern in these HD video lessons.Enroll Now »