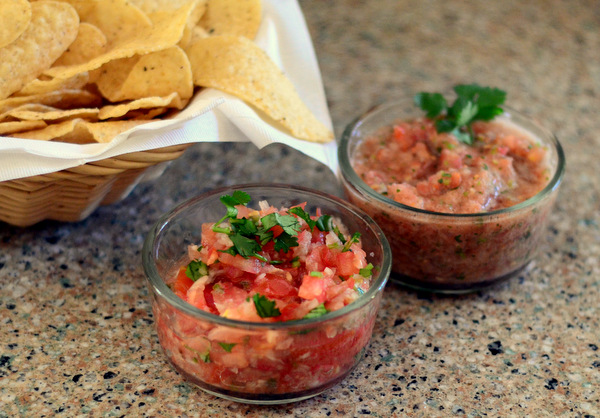 Reasons to love this salsa: it's made from fresh ingredients, it's the perfect accompaniment to tortilla chips or spread onto a taco, and it only takes five minutes to make. With a little help from your food processor, consider this a no-stress way to amp up any Mexican meal.
Food Processor Salsa
Yield: approximately 3-4 cups
Ingredients
16 ounces tomatoes
½ yellow onion
3 cloves garlic
½-¾ medium-sized jalapeño pepper
½ tablespoon lime juice
¼ cup cilantro, coarsely chopped (optional)
Salt, to taste
Instructions
1. Coarsely chop the tomatoes and onion.
2. Smash the garlic and remove the skin.
3. Cut the jalapeño in half and remove the seeds.
4. Combine the onion, garlic and jalapeño in the food processor. Process until very finely chopped.
5. Add the lime juice, salt and tomatoes. Pulse 5-7 times to combine and coarsely chop the tomatoes. Season with salt and, if using, stir in the cilantro.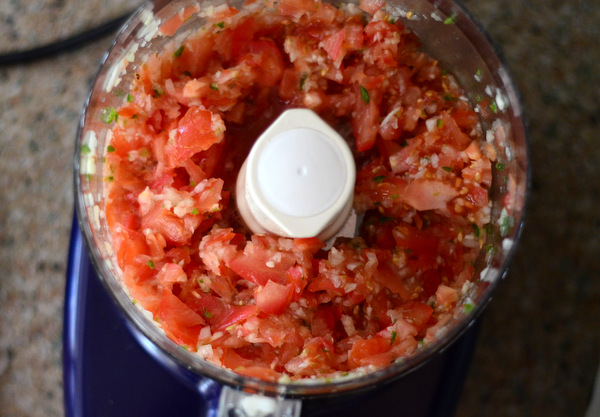 Pro Tip: For a less chunky salsa, process the tomatoes with the other ingredients, including the cilantro, until pureed.
Serve immediately or store in the refrigerator until ready to serve. The salsa will keep for at least 1-2 days in an airtight container.