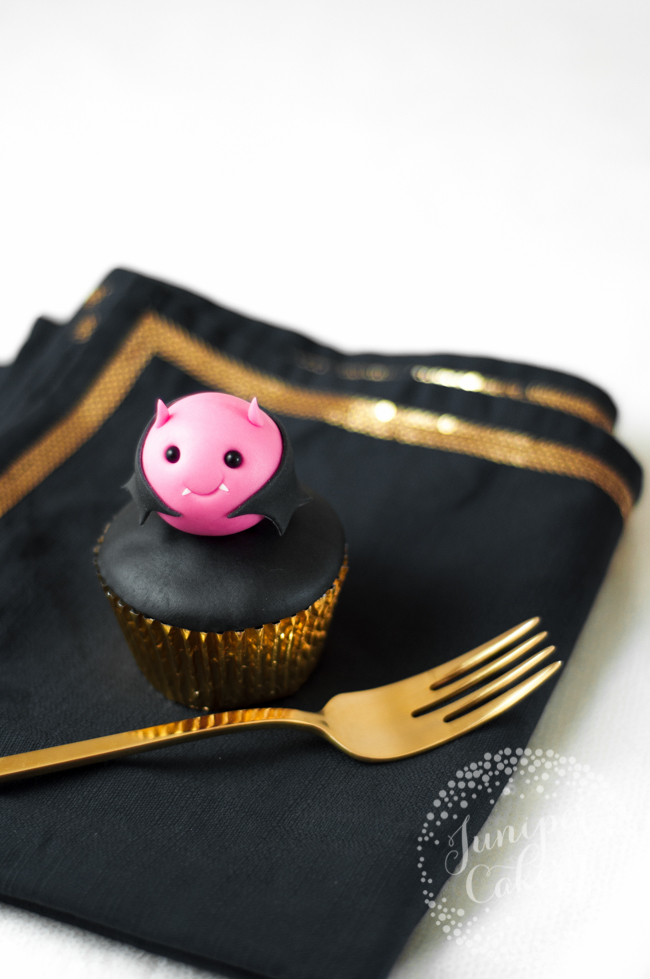 Who says bats have to be scary? Case in point: these lovable buddies, coming soon to a cupcake near you. This design is a must-make treat for Halloween.
Bat Cupcakes
Level: Easy
What You Need
Pink, black and white fondant (or whatever colors you like!)
Small rolling pin
Black sugar pearl sprinkles
Circle cutter
Food-safe paintbrushes
Small sharp knife
Small ball tool
Piping tip (as a cutter)
Fondant stabilizer
Instructions
1. Roll a Ball of Fondant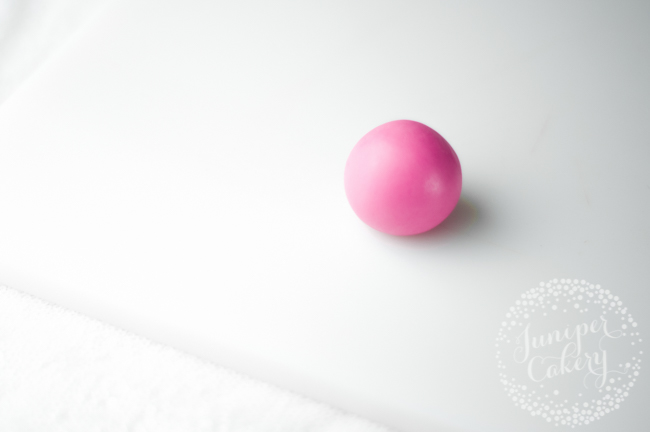 Add some fondant stabilizer (such as CMC powder) to your colored fondant. You need about 1 teaspoon of the powder per 250 grams of fondant. Roll a small piece of the fondant into a ball around the size of a golf ball.
2. Cut Half Circles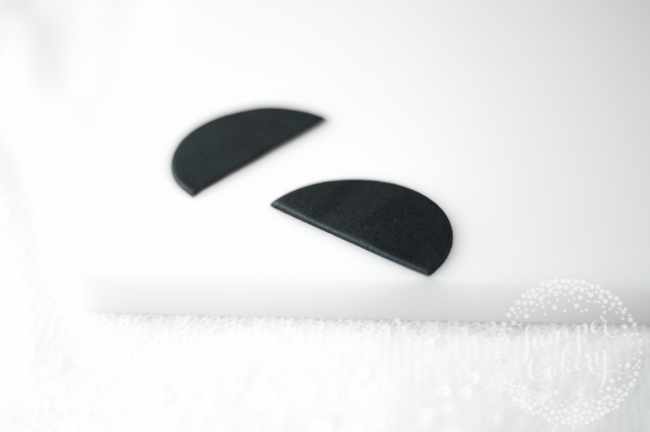 Roll out the black fondant to a thickness of around 3 to 4 mm. Cut out a circle, then cut the circle in half.
3. Detail with a Piping Tip
Next, scallop the edges of both black half-circles. You can do this using the end of a piping tip! You only need one half-circle for each bat, but you can do this step for a few at a time if you plan to make more than one figurine. Brush edible glue onto one side of each black piece. Attach the "wings" around the fondant balls, about half way down.
4. Add the Eyes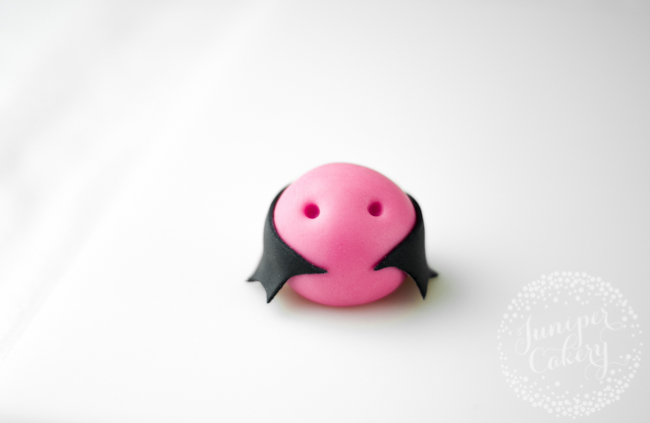 Use the small ball tool to make small indentations for the bat's eyes. Attach black sugar pearl sprinkles in place with a tiny amount of edible glue.
5. Give a Toothy Grin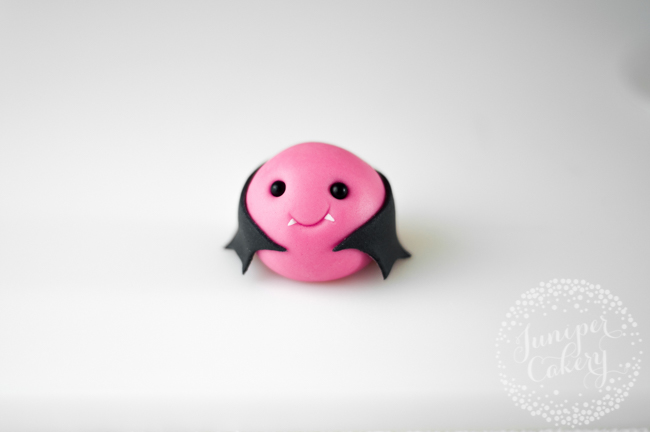 For the smile, make a small indentation with the edge of your piping tip. Next, roll out some white fondant and use a sharp knife to cut two tiny triangles, which will be your bat's teeth. Attach the teeth at either end of the smile with a small amount of edible glue.
6. Top Him Off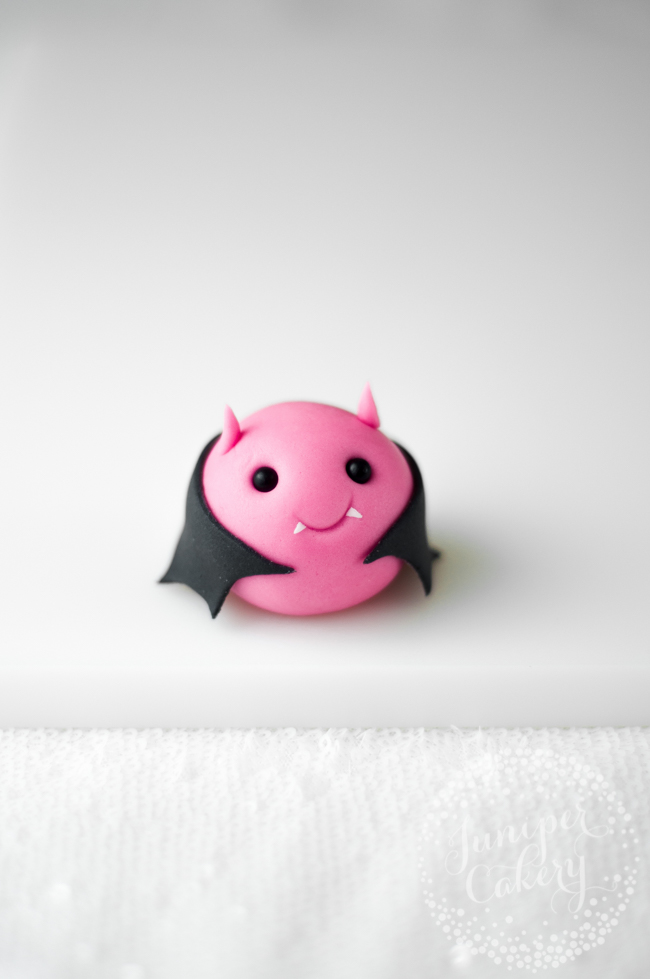 Now roll two small pieces of fondant (the same color as your bat's body) into balls. Shape the balls into teardrops, then attach them on either side of your bat's head to create ears.
You should have one sweet, chubby little fondant bat staring up at you! Perch it on top of buttercream cupcakes or add a few around the top of a cake, and listen to your guests say "awwwww."