Have you ever considered growing a flower lawn? It's such an amazing surprise when the weather warms and your lawn or pathways are filled with tiny blooms. You can create an entire lawn or you can plant them between stepping stones to create a charming walkway on the side of a house or through an already established garden.
Wondering what to plant for your flower carpet? Here are a few options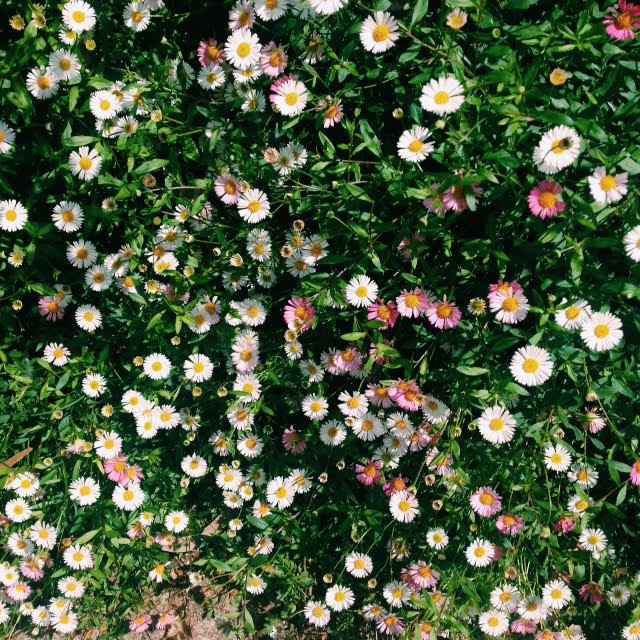 1. Erigeron Karvinskianus or Bellis Perennis
These charming little daisies in both varieties create gorgeous carpets of tiny white flowers in the spring and summertime. They make a sweet little lawn for under a swing set, or beneath a picnic table for a lovely little floral surprise.
Erigeron can do without a lot of water, which is nice as it is originally native to Mexico, while Bellis Perennis  does well with more rain and in cooler climates. Both tolerate sun and partial shade.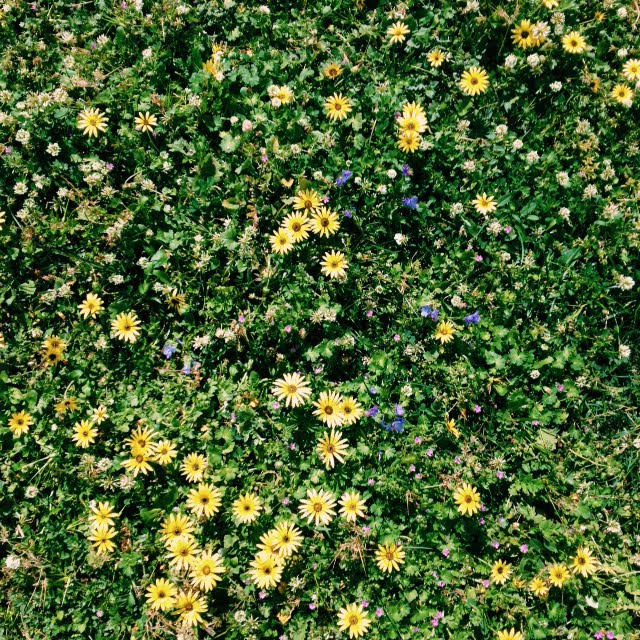 2. Viola Odorata
Some people consider violets almost a weed but they create beautiful carpets of flowers. I especially love them between stepping stones and amongst a rocky garden. They are fragrant and the purple flowers will be one of the first to bloom in the spring. The leaves will look gorgeous and lush all summer long. Plant in starts. Seeds will take much longer. They love shade and moist areas.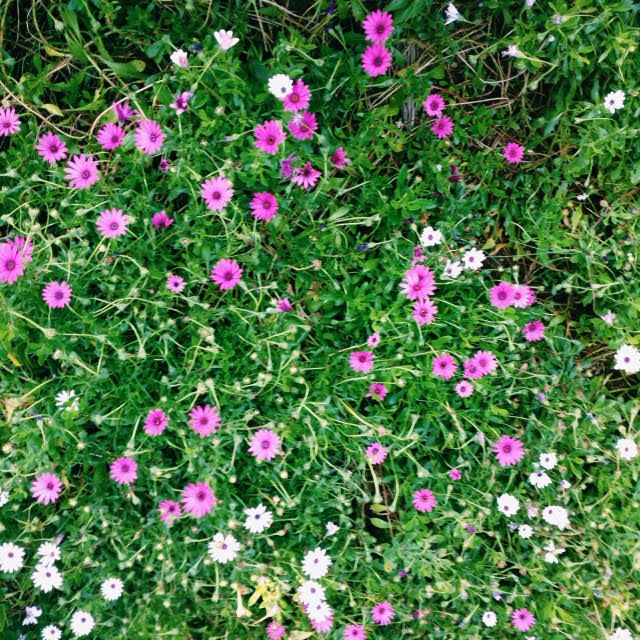 3. Osteospermum
This cheerful daisy, also called Cape Daisy, loves dry climates and will spread into a lovely little flowr carpet. You can plant them in purple, a variegated white and purple, or yellow. A native of Africa, they thrive in dry, arid climates. They like full sun and can thrive in any soil. Expect blooms all spring and summer.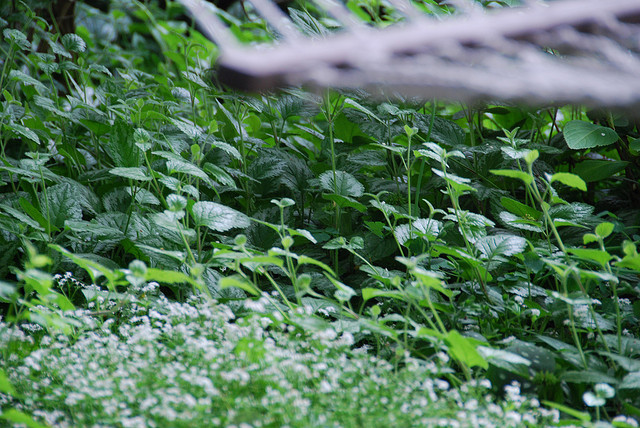 4. Galium odoratum
For shady areas, you can't go wrong with galium odoratum, or sweet woodruff. Sometimes also called "wild baby's breath" these tiny white flowers thrive in woodland areas and have the sweetest fragrance. 
Plant beneath poplars and bleeding hearts for a gorgeous shady, garden or between bricks or stepping stones for a romantic walkway. They thrive in shade and part sun. Expect white flowers in the spring but the leafy greens will stay all summer.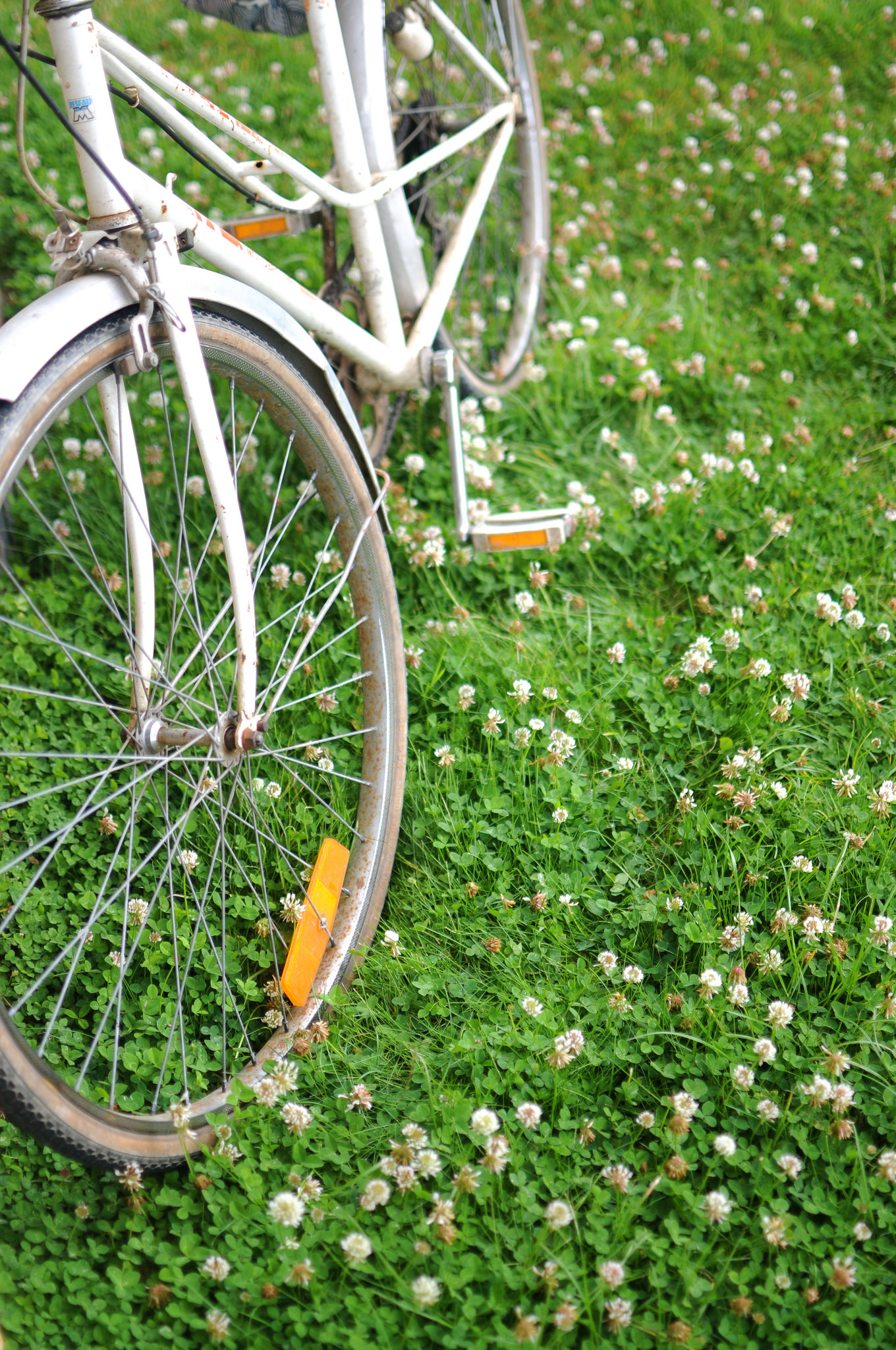 5. Trifolium Repens
Consider creating a clover lawn for summer blooms beneath your feet. White clover or trifolium repens is one of my personal favorites. Plant beneath a hammock for the ultimate summertime retreat. The clover does attract bees and some people frown on it as an invasive weed but it can thrive in poor soil and clay and is often used as a companion plant.
Whether you decide to create a floral pathway, under-the-hammock carpet, or front lawn full of flowers, be sure to let your flower carpet grow wild and enjoy it with your bare feet on summer days.
Free Online Gardening Class