This post comes from award-wining cake designer and Craftsy instructor Elisa Strauss. With features in publications like Elle and Vogue and appearances on television shows like Sex and the City and The Today Show, her work is much-sought-after and always stunning.
Now you can learn her secrets in this Craftsy exclusive sugar-cookie tutorial!
A classic iced sugar cookie is a great recipe to use anytime of year. But this design was inspired by summer footwear: pool parties, the beach or, in my case, one of my closest friends who loves to wear her flip-flops any time of year.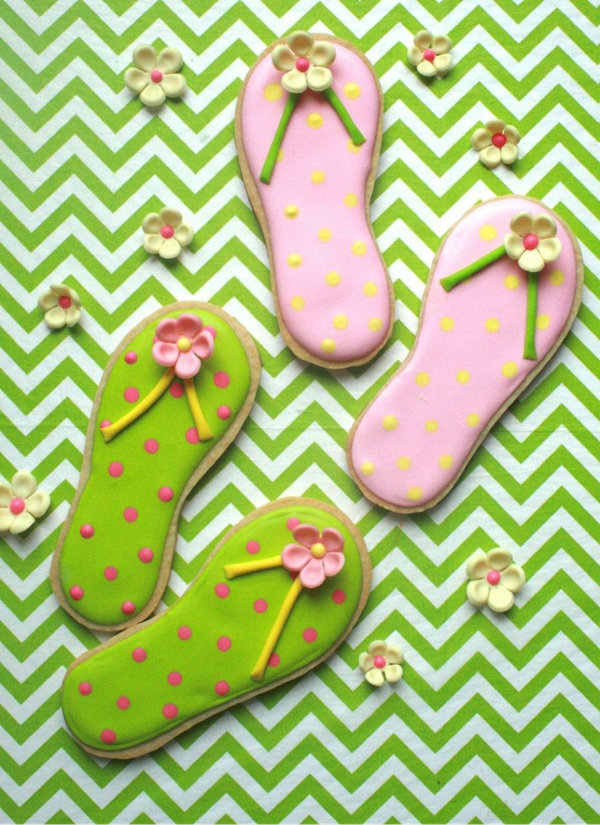 How to make flip-flop sugar cookies
I'm using a cookie decorating technique called drop-in flooding. To do this the icing has to be soft. When you run a knife through the icing it should become smooth again after 12 seconds. If it doesn't, add small drops of water until it becomes smooth.
Here's what you need:
Chilled cookie dough
Icing
Flip-flop Template or cookie cutter (template provided)
Baked cookies
Icing
Food Coloring
Pastry or ziplock bag
Pastry tips #3 & 4
Toothpicks
Small flower cutter
Fondant
Ball Tool (optional)
Step 1:
For the best cookie dough, check out this video tutorial for my my vanilla sugar cookie recipe:
Click here for the vanilla sugar cookie video tutorial.
Step 2:
Now let's move on to the icing. Just follow along with the video!
*Be sure to check out more of these fun, video tutorials on my YouTube channel!
Step 3:
Use the template to cut-out chilled, rolled-out cookie dough.
Click here to download the free PDF template! 
Hint: You can just flip it over to get the template for the "other foot."
Step 4:
Bake cookies until lightly brown (Approx. 15-20 minutes)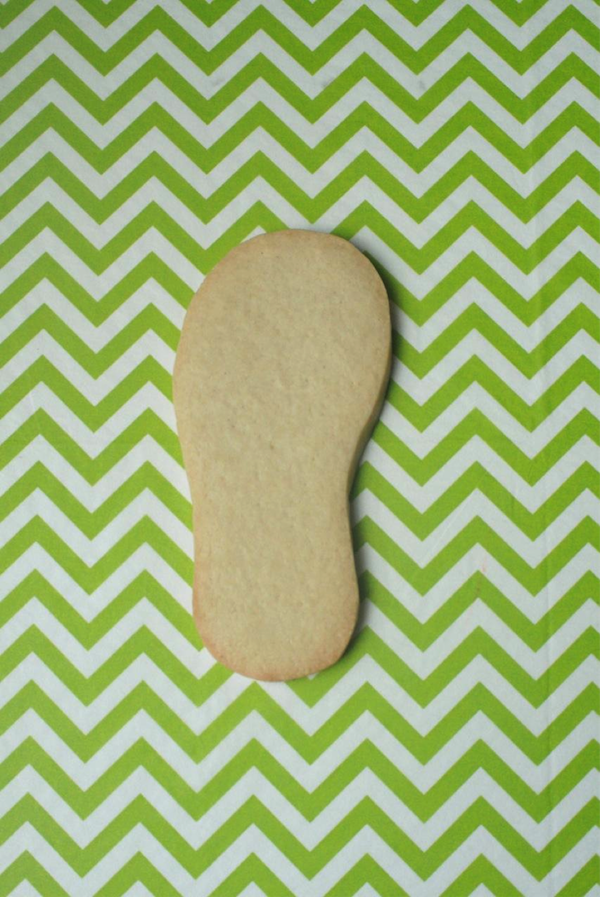 Step 5:
Outline cookies with icing using a #3 pastry tip.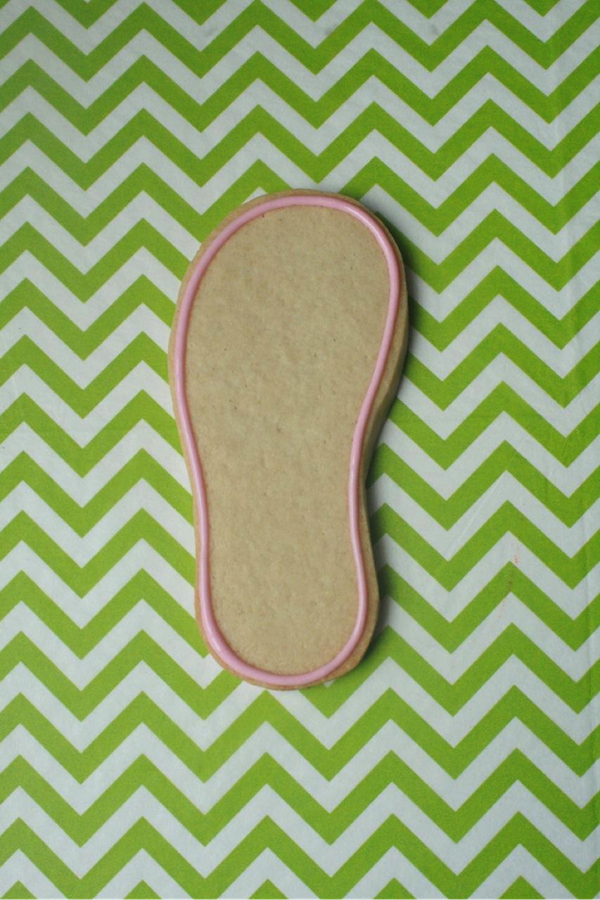 Now quickly fill-in with icing, moving it around with a toothpick. If you go too slowly, the icing will start to dry!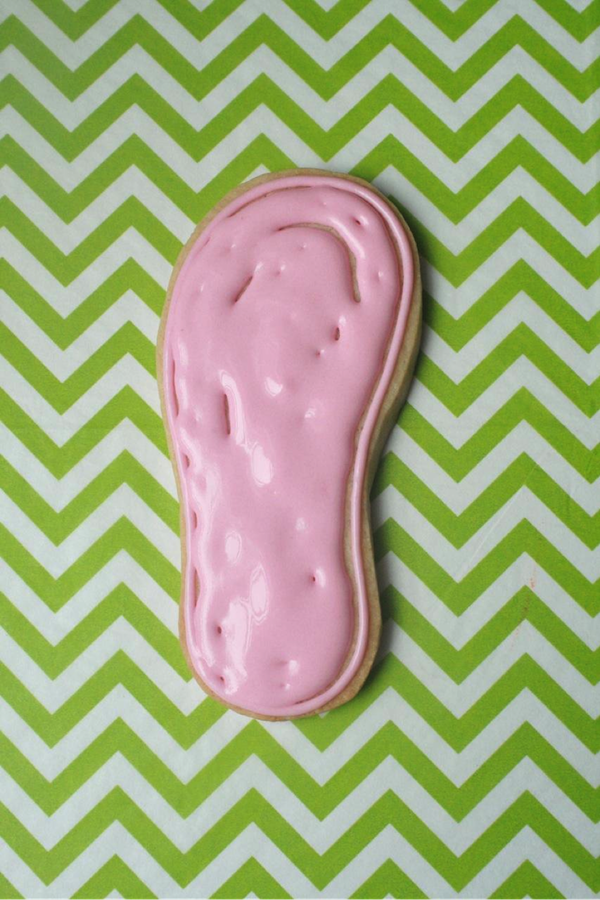 Step 6:
Be careful not to overfill the cookie with icing or it will spill over the edges!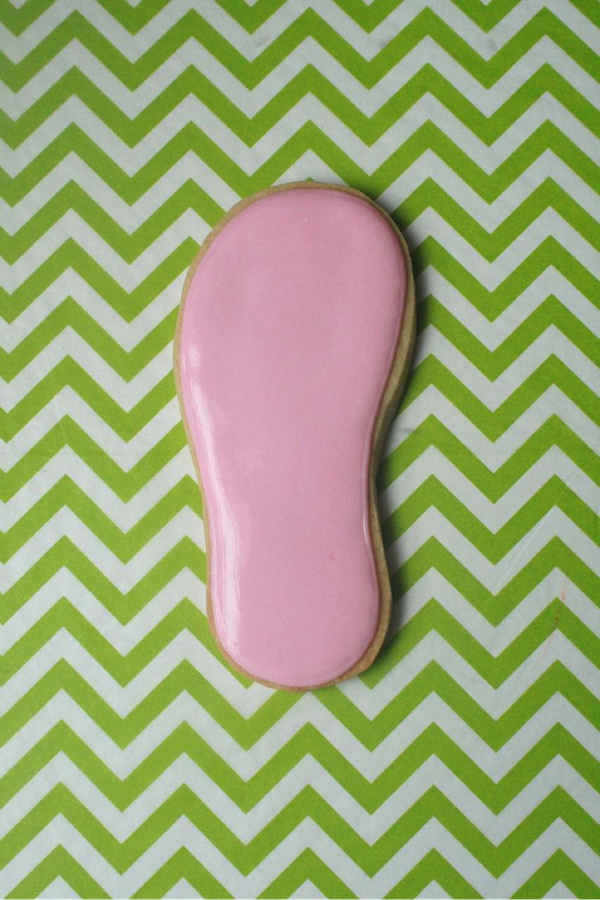 Once the icing is smooth, take another color of icing and make drops into the cookie.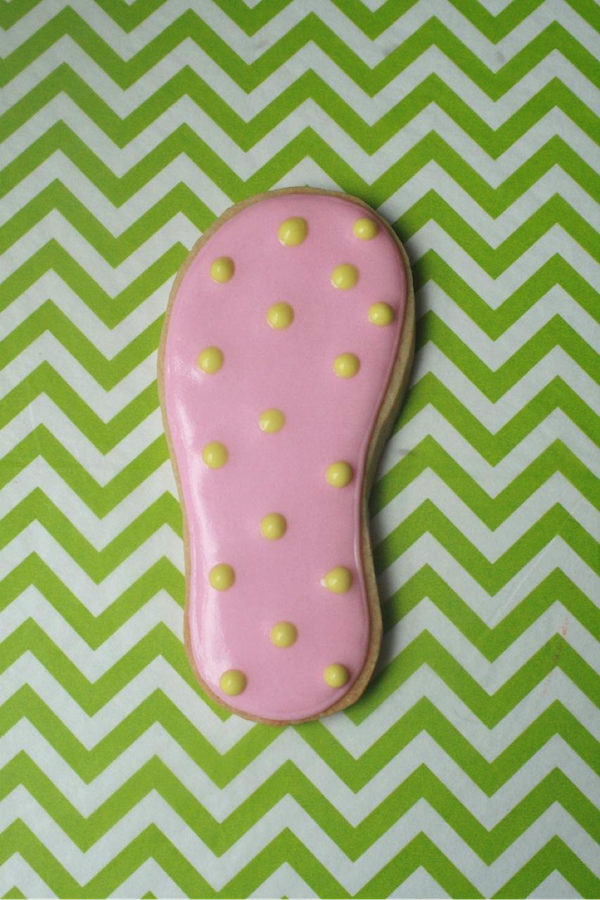 Step 7:
After cookies have dried for a few hours, roll out a small amount of fondant into a skinny rope to make the "straps" on the cookies. You can use your same template for measuring the fondant before you attach it to the cookie.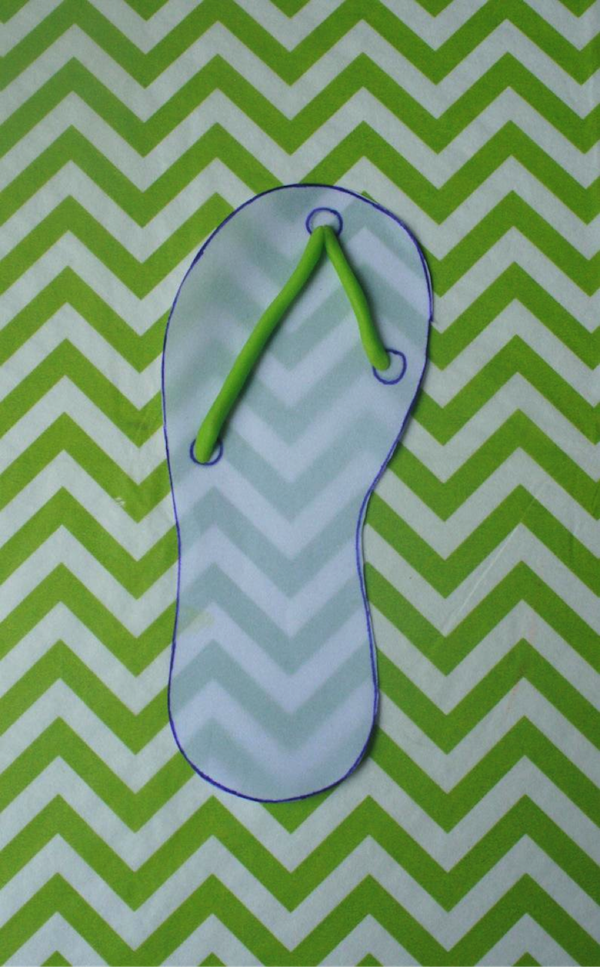 Note: If you don't have fondant you can always use some icing.
Step 8:
Make a flower out of fondant, use a cutter and ball tool and if you have them. Let it dry in a pastry coupler — it just needs a curved surface: some plastic wrap, egg carton, paper towel and tin foil will work. It should dry after an hour.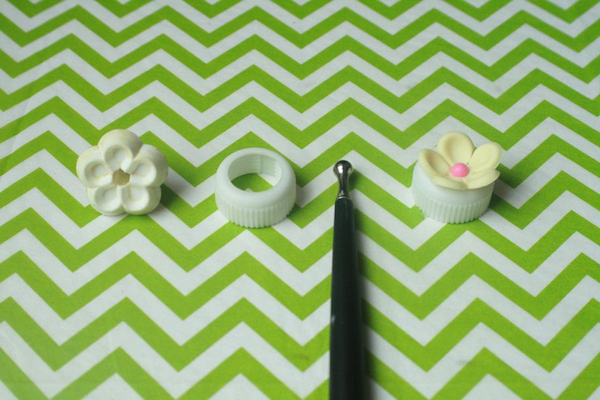 Need some help making your flowers? Check out this article on how to make quick & easy fondant flowers for step-by-step guidance!
Step 9:
Pipe a dot of icing in the center of the flower and attach the flower to the cookie with a dot of icing. If you're not into making your own flowers, you can make life easy by buying pre-made sugar flowers!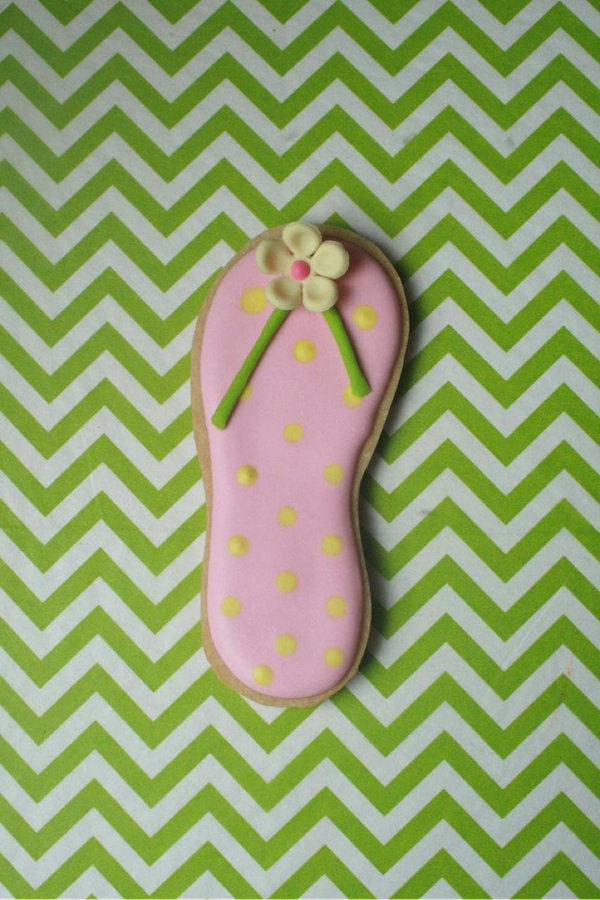 Have fun mixing and matching colors, patterns and different styles. Enjoy!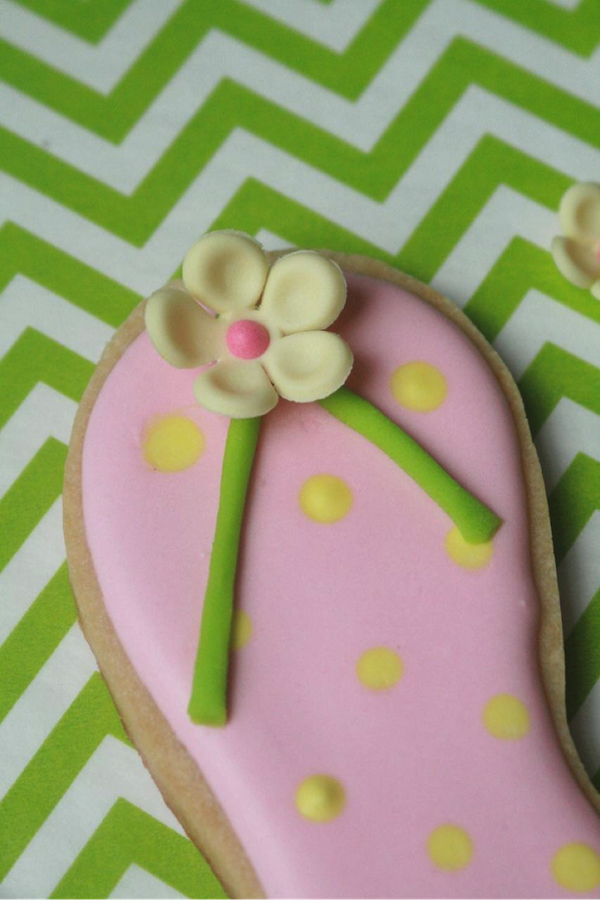 Loving Elisa's tutorials? Then join in with thousands of other students for one of her incredible classes. From the classic Designer Handbag Cakes, to the new High-Fashion Heels, to the free Basic Fondant Techniques mini-class, this is one instructor you don't want to miss!
What's your favorite summer baking recipe?