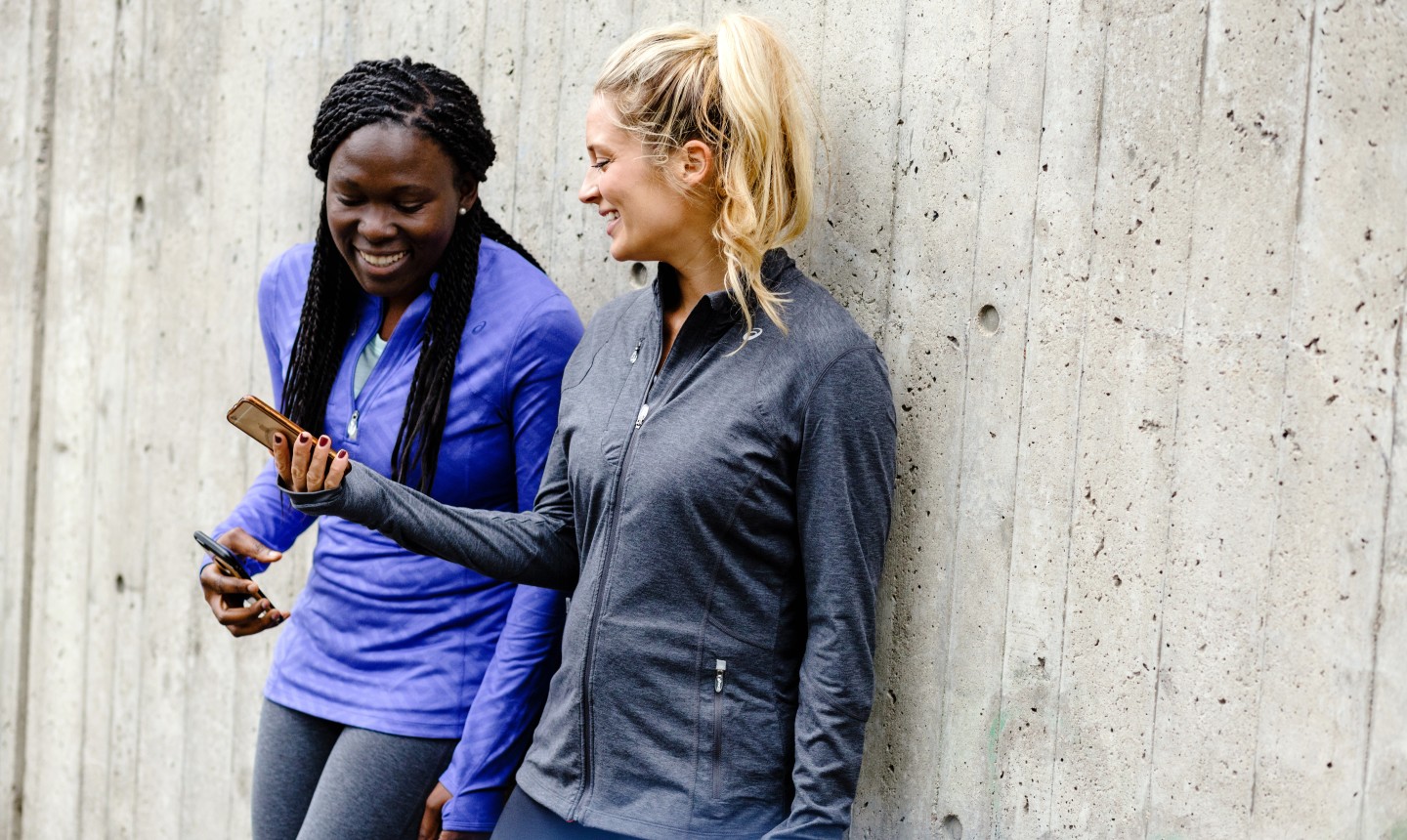 Photo courtesy of RunKeeper
Need a high-tech boost to help you meet your running goals? You guessed it: There's an app for that. (Actually, there are tons of apps for that.) But with so many options that all seem so similar, it can be overwhelming to decide which one to commit to. Luckily, whether you're training for a marathon, searching for new routes or hoping to join a community of runners, you can find an app that meets your needs. Here are our top picks for every fitness personality:
The Hardcore Trainer: Runkeeper
This is the ultimate tool to keep yourself accountable by sticking to a program that's built just for you. You will be prompted to answer questions about your goals and running ability so that Runkeeper can build a customized training plan. You have the freedom to choose how many days a week you want to run and which days work best with your schedule. It's like having a personal assistant keeping track of your training. Win!
The Adventurous Traveler: MapMyRun
Known for its ability to help runners find, create and save routes, MayMyRun provides popular routes by location, making it the ideal app to use when you're visiting a new city or simply bored with your regular hometown routine. The Route Genius feature provides suggestions based on your address or zip code and the approximate length of your next run. The best part of all? This app makes it pretty hard to get lost.
The Competitive Social Butterfly: Strava
If you're looking for your running tribe, find it here. This app builds in accountability by helping you create or join a club, compete in challenges and compare your performance to your jogging peers. Plus, you can follow along on other member's running escapades, from the pros to friends in your neighborhood. (Don't forget to leave comments and #GiveKudos to people who inspire you.) With Strava, you're never running alone. Now that's some good motivation!
The Daunted Beginner: Couch to 5K
Struggling to get off the couch? Can't fit running into your hectic schedule? Well, this app makes it all seem possible. Couch to 5K provides a training program that specifically prepares you for your first 5K, but ultimately guides you to start running or restart after a stagnant period. The program focuses more on the amount of time spent running rather than distance, and will make you feel less like a beginner and more like a runner.
The Free-Spirited Music Lover: RockMyRun
Get pumped up during your run by using the app that's known for its ability to bring the beat. RockMyRun's standout feature is its adjustable beats per minute, a unique technology that adapts music to synchronize with your heart rate or your steps' cadence. You can select your favorite genres and standard pace, and the app suggests new stations. Bottom line: now you can skip the hassle of creating playlists and let RockMyRun do it for you.