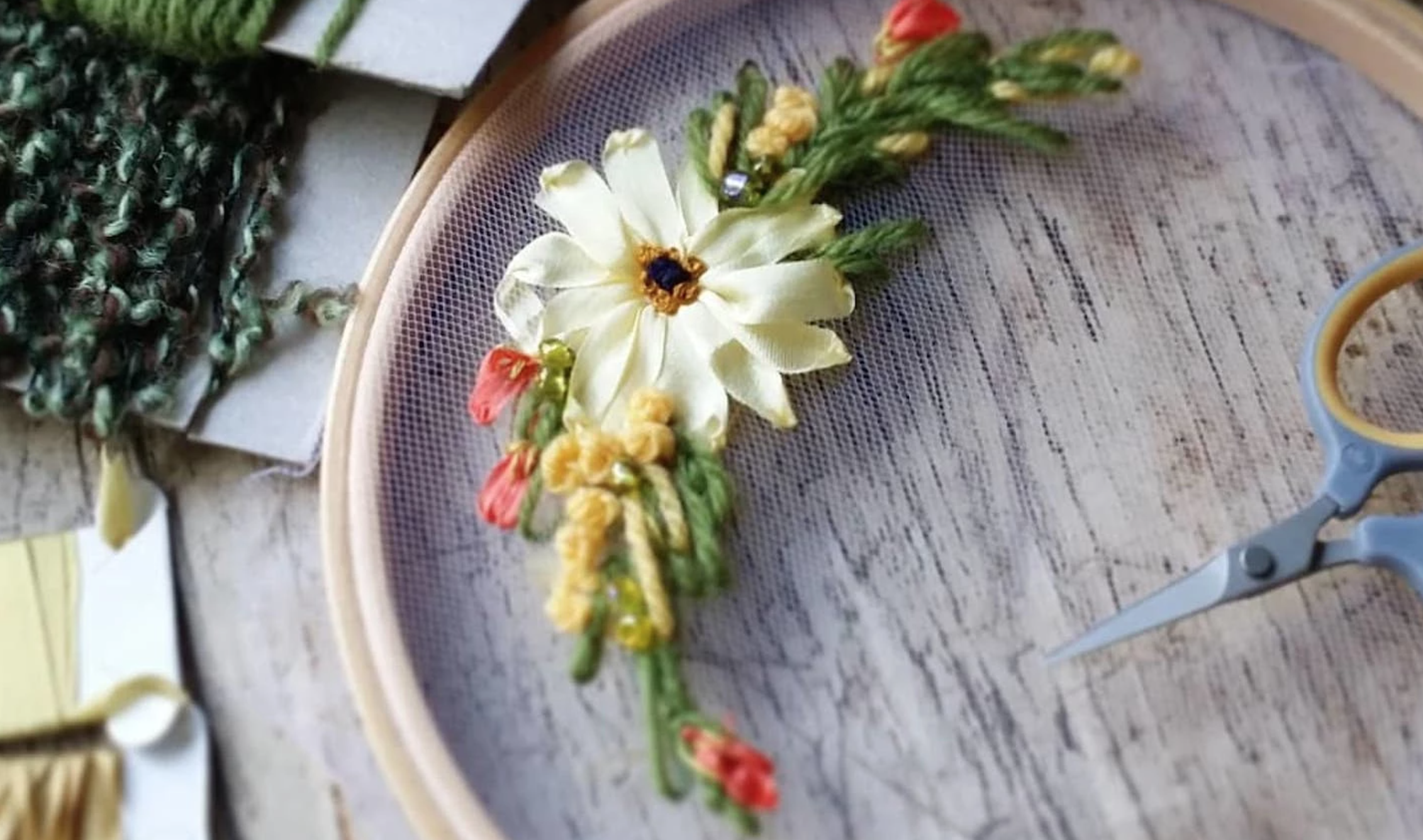 Embroidery just keeps getting cooler and cooler. First there was 3D embroidery serving up major Insta-envy, and now we're heart eyes for the latest trend: sheer embroidery. Not familiar? Let us show you all the ways you can use see-through fabrics — think tulle, organza and silk — to create stunning designs that look like they're floating on glass.
Pom Pom Poofs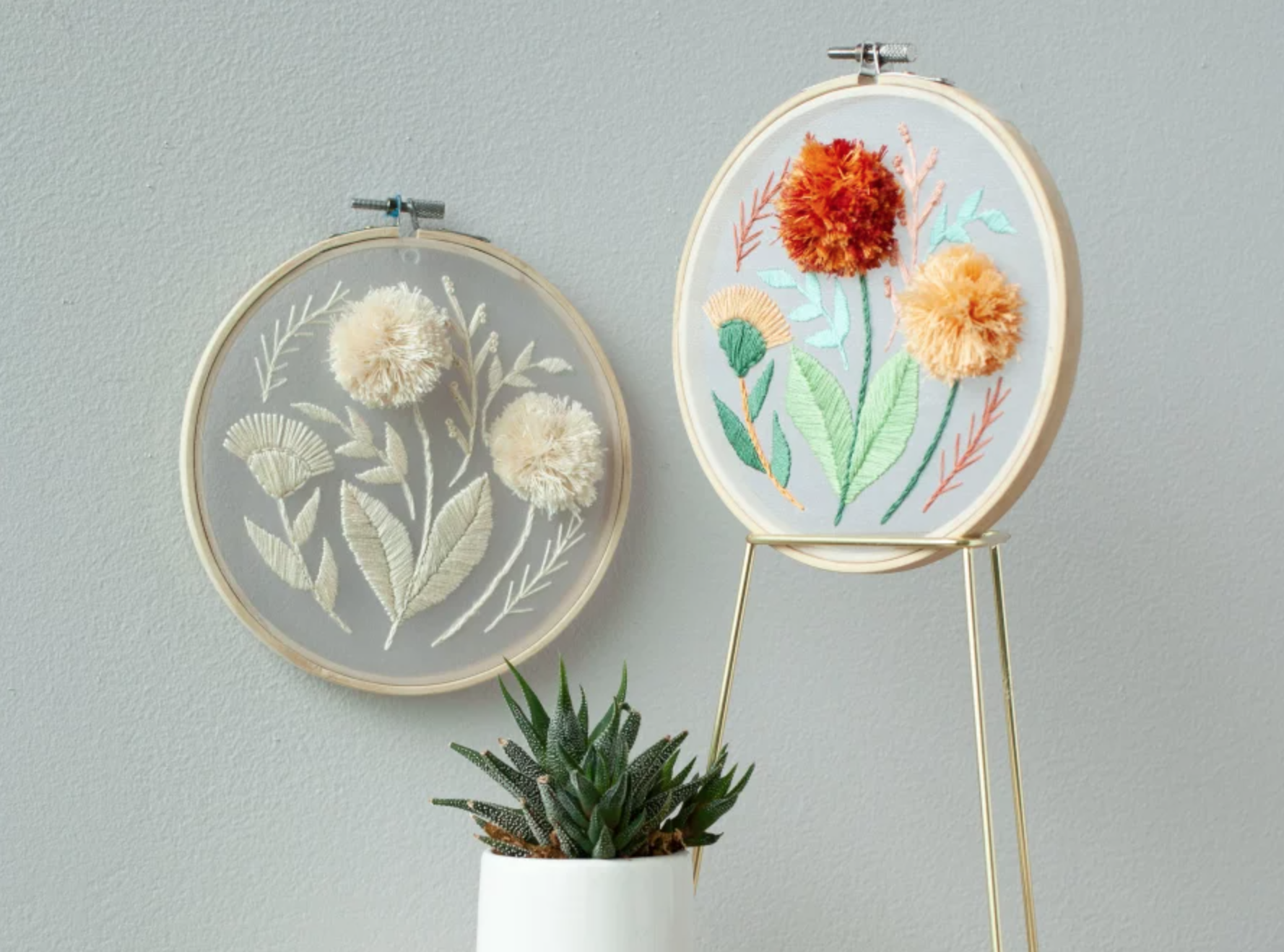 These hoops are the perfect balance of delicate stitching and poppin' pom poms (that you create yourself with floss). Don't let its luxe look fool you — it's totally beginner-friendly.
MAKE IT
Make a Wish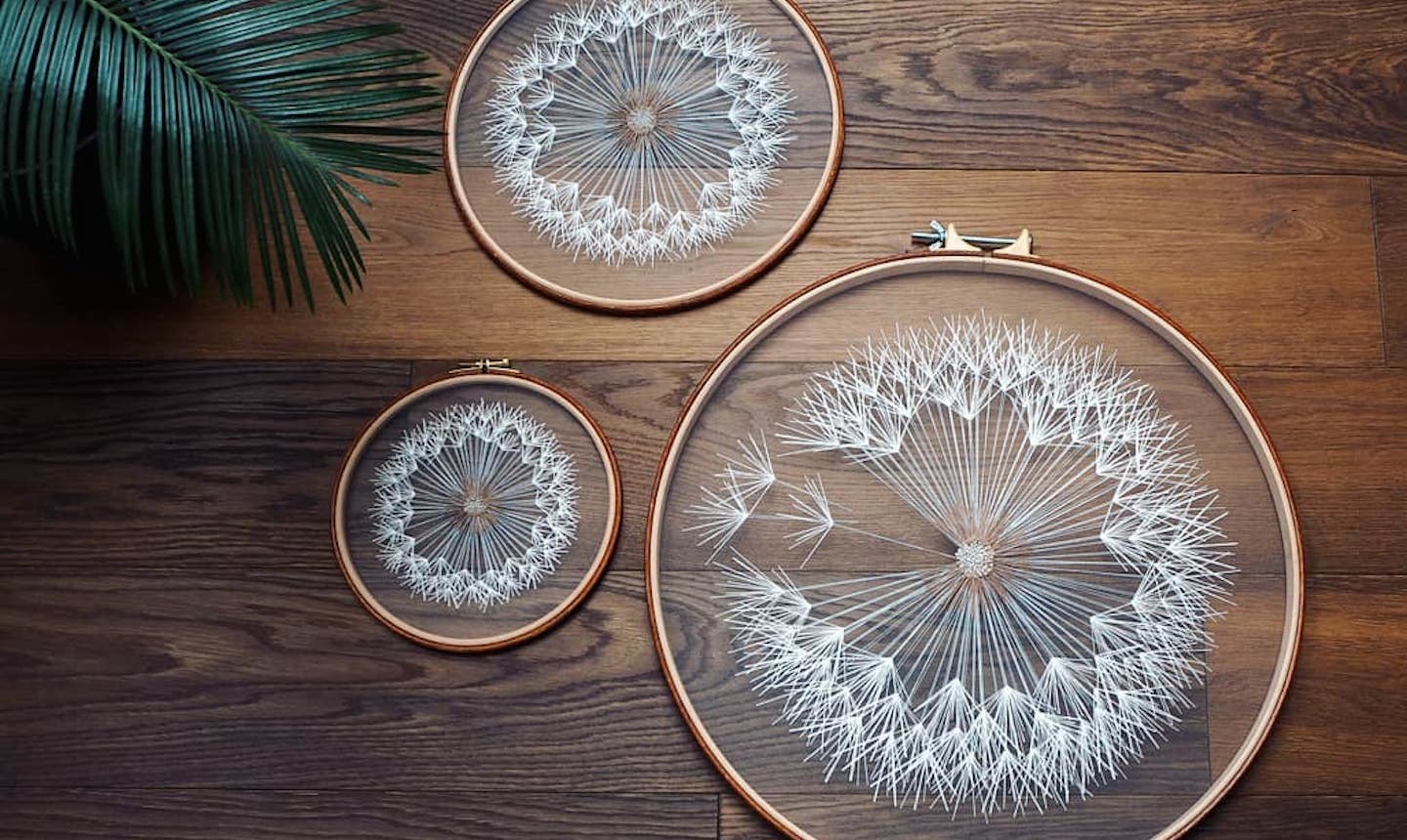 Photo by @velvetmeadow
Airy, delicate dandelions lend themselves perfectly to the sheer treatment. If you plan to give this technique a try, remember to keep your stitches tidy on both the front and back — there's no hiding a messy back with this material.
Go Modern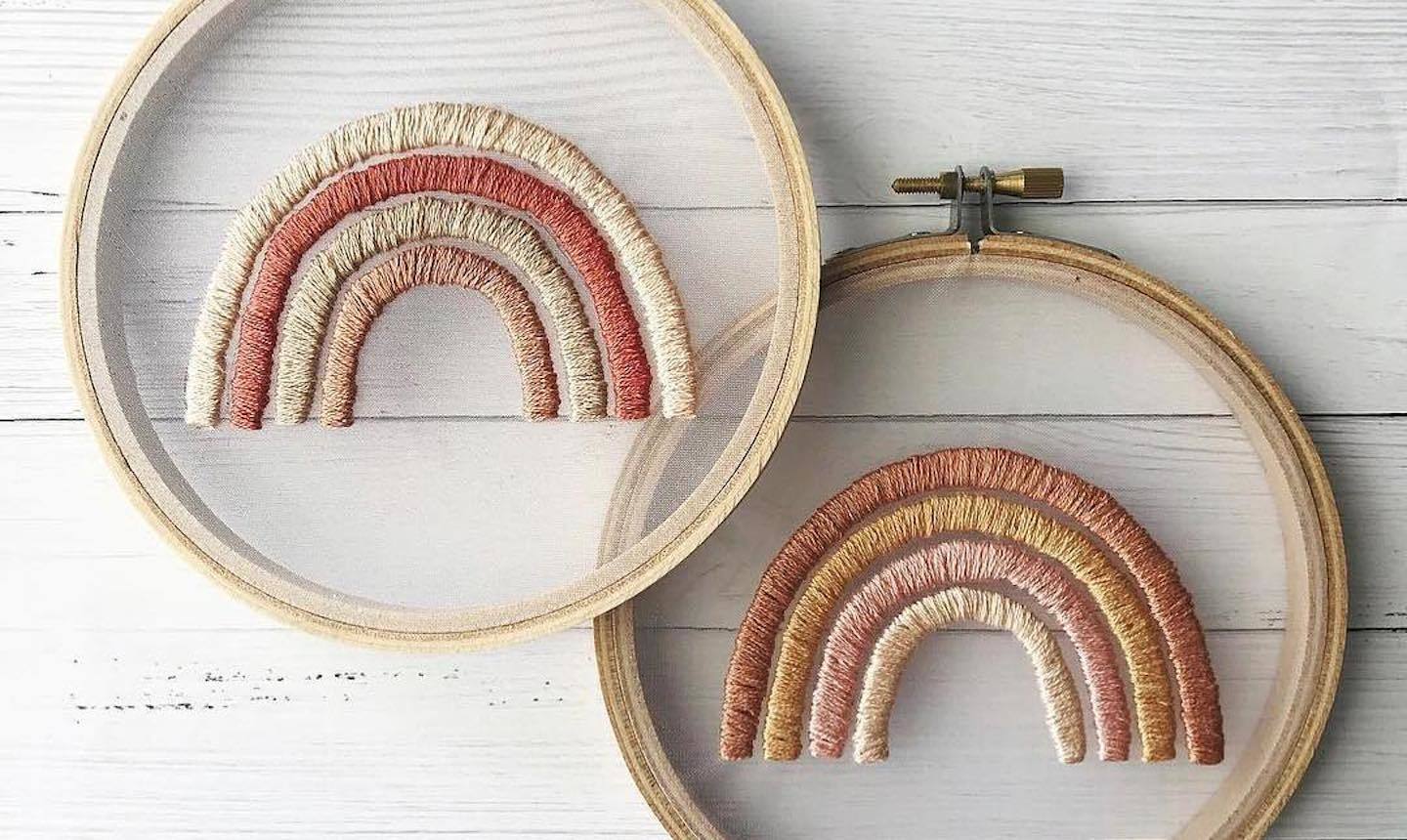 Photo by @thebloomnook
The sheer background on these understated rainbows really lets the neutral color palette shine. Notice how the stripes of the rainbow don't quite touch, leaving a bit of sheer between each stripe — a solid example of playing with dense texture and negative space.
Be Berry Good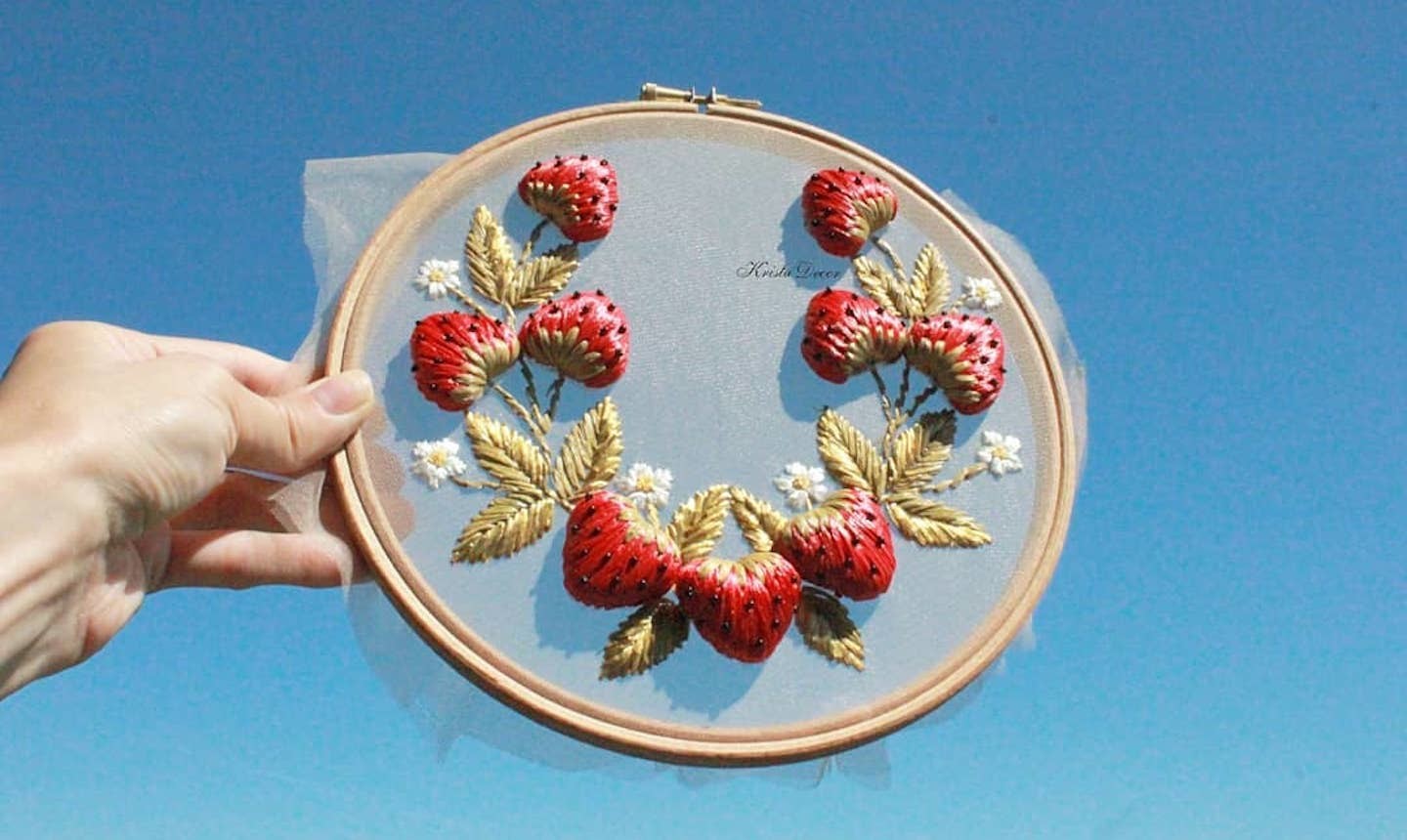 Photo by @krista_decor
Why stick to one hot embroidery trend when you can use two? We love that this design combines the sheer concept with 3D techniques, which make those strawberries look extra luscious.
Pro Tip: Stitch the fruit in raffia thread instead of traditional embroidery floss for an extra pop of texture and dimension.
Think Outside of the Hoop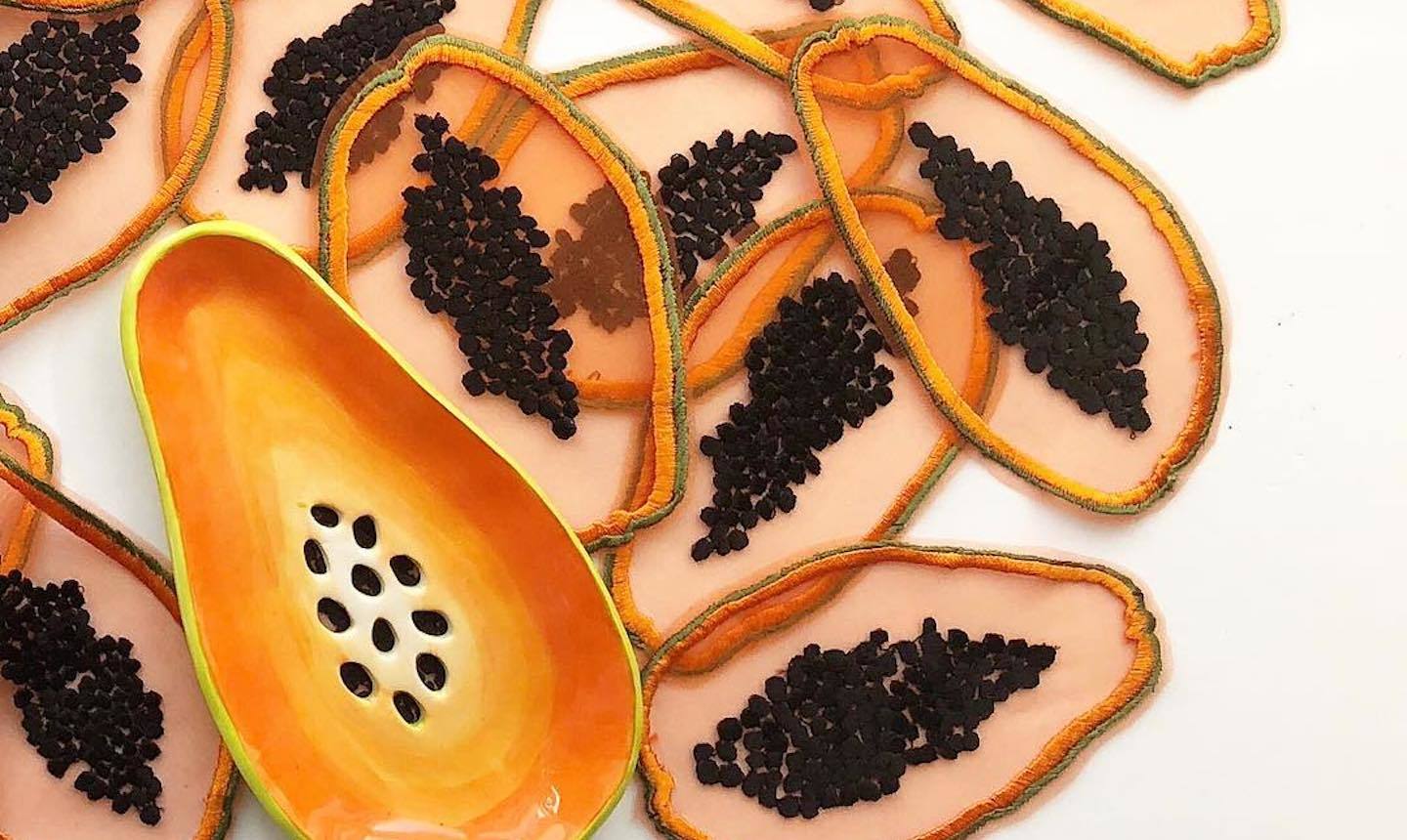 Photo by @elliemac.embroidery
There's no rule that says you need to stick to the confines of your hoop. These sliced papayas on peach silk are totally tactile, and would make a fresh addition to your tablescape. Hand-stitch it in a hoop, then cut away the extra fabric with sharp scissors just outside the border. Voila!
Use Your Tulles
Photo by @victoriasembroidery
Yes, there's a ton of intricate stitching used to create this gorgeous flowering tree, but there's also a secret shortcut: pre-embellished tulle. Buy sheer fabric with sequins and sparkle already built in and you'll make your project extra without a bunch of work. Sneaky!
Move Floss Over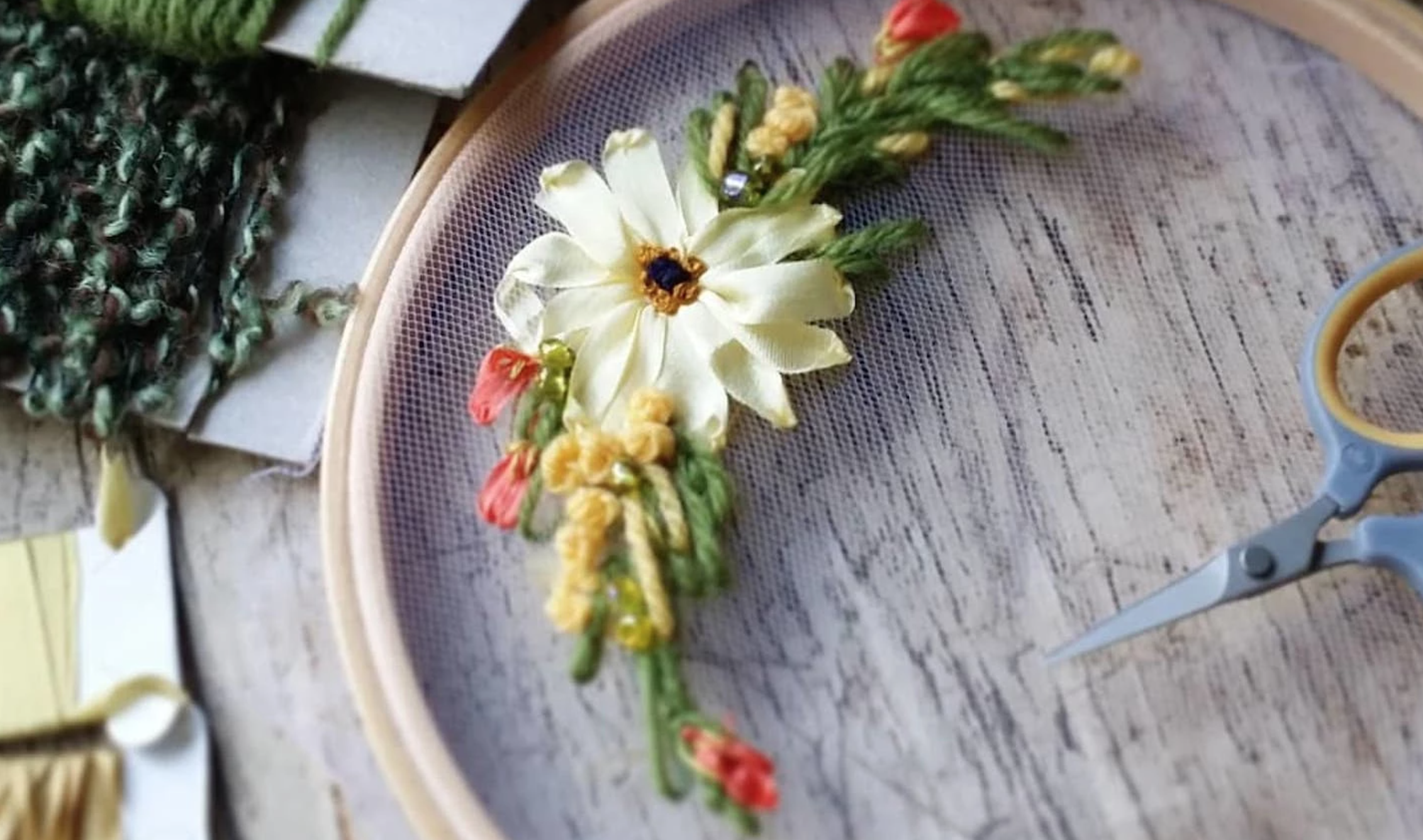 Photo by @linenandfred_embroidery
Even tight-knit tulle fabric can take on thicker threads, so ditch your standard embroidery floss in favor of yarn and ribbon. You'll end up with a design that pops off the hoop without even trying.