There is nothing quite like fleece to warm you up when it's cold outside. Add embroidery and you have the perfect combination of comfort and personal style. Follow these five tips for embroidering on fleece for custom anything, from blankets to sweatshirts, for perfect results every time.
Embroidered jackets via Cindy Losekamp
1. Quality counts
There are many types of fleece on the market and it pays to spend a little more for a better brand. The best is anti-pill or premium fleece. It will wear much better without producing those nasty fuzz balls on the surface. Other plush varieties, like Minky and Ultra Cuddle, are particularly well suited for babies and young children.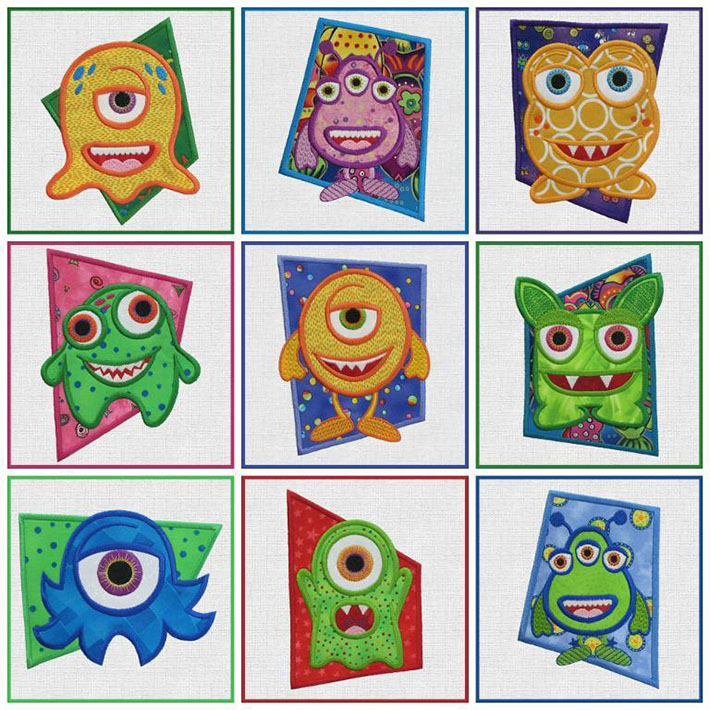 Imagine using fleece for these fun Monster Patch designs by b-quilts
2. Choose the right designs
Appliqué designs, those with plenty of open areas, and monograms work best when embroidering on fleece. With a deeper nap than traditional cottons, fleece typically does not support dense embroidery designs well.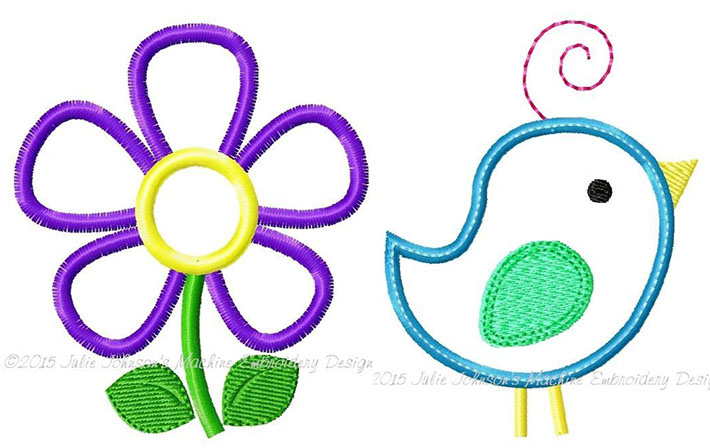 Flower Appliqué and Bird Appliqué designs by JJ Machine Embroidery
Properly stabilized, satin stitching looks great on fleece as it's underlay helps keep threads from sinking out of sight.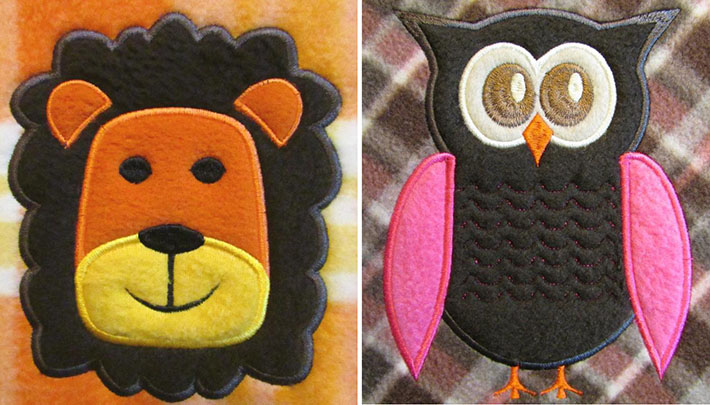 Lion Appliqué and Owl Appliqué by Orange Cat Embroidery Designs
3. Stabilize properly
Avoid hoop burn by floating fleece on a hooped adhesive stabilizer. Water-soluble stabilizers are wonderful because they completely wash away when you are done. Be sure to use a heavy water soluble like Pellon Sticky Grid n Wash stabilizer or others like Fabri Solvy, Badgemaster, Super Solvy or Vilene. You can use spray adhesive on water-soluble stabilizer to help secure fleece for embroidery.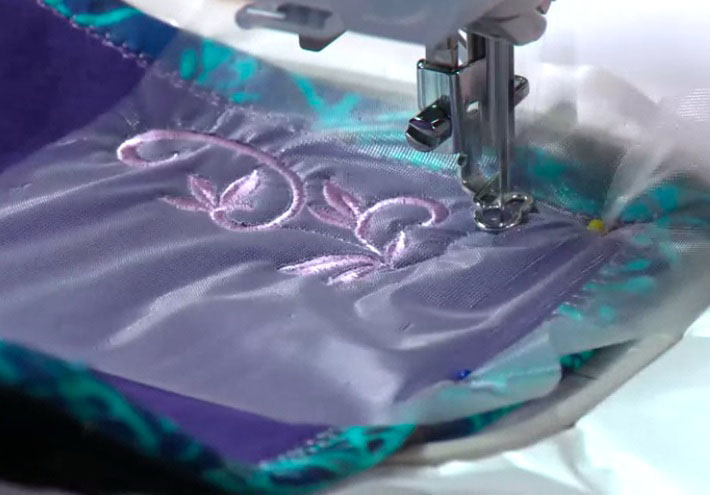 Using a water-soluble topping, as demonstrated in Custom Sweatshirt Jackets online class
To keep thread from sinking into the fleece, use a light film-like, water-soluble stabilizer on top. It helps to seat thread above the nap. When embroidery is finished, trim excess stabilizer and wash the rest away.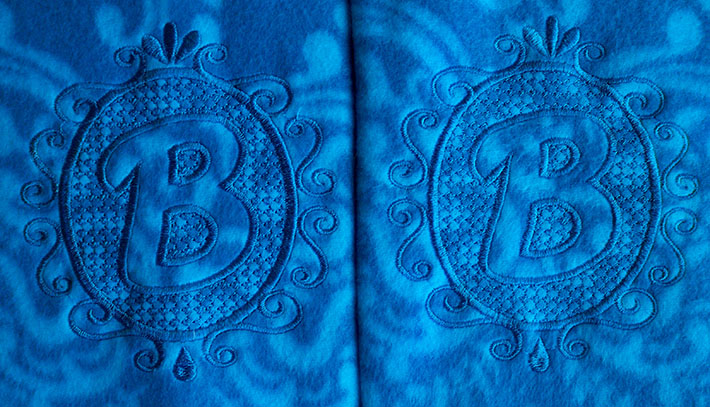 Using a water-soluble topping (left) when embroidering on fleece provides more dimension and contrast than not using a topping (right). Photos via Debbie Henry.
You can carefully pin the topping to the fleece or run a basting stitch to keep the topping, fleece and hooped stabilizer secure. Want to make things really simple? Use water-soluble thread (on top and in the bobbin) for the basting stitches!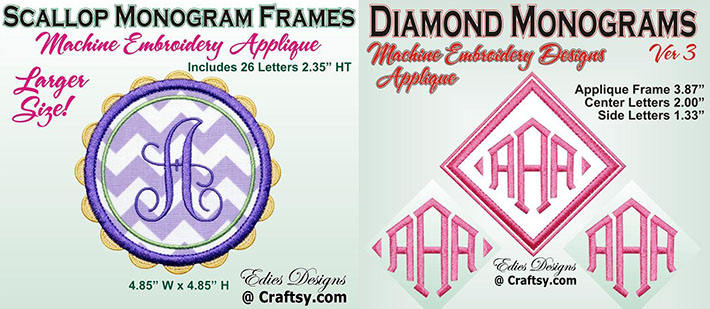 Monogram designs via Edies Designs
Monograms look great embroidered on fleece. They have just the right combination of stitching and open areas and "pop" off of the fabric.
4. Thread
Whether you are embroidering a sweatshirt or a blanket, the item will probably be laundered over time. Using a 40 wt. polyester or silk thread ensures that your creation will not fade.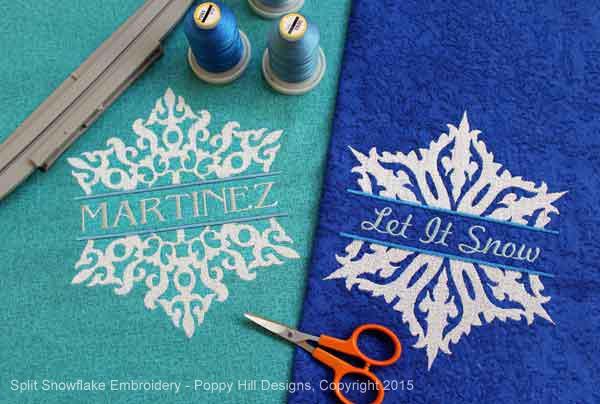 Split Snowflake designs by Poppy Hill Designs
5. Watch tension
Embroidering on items with a nap may require adjusting the tension. If bobbin threads show on top, reduce the upper tension.