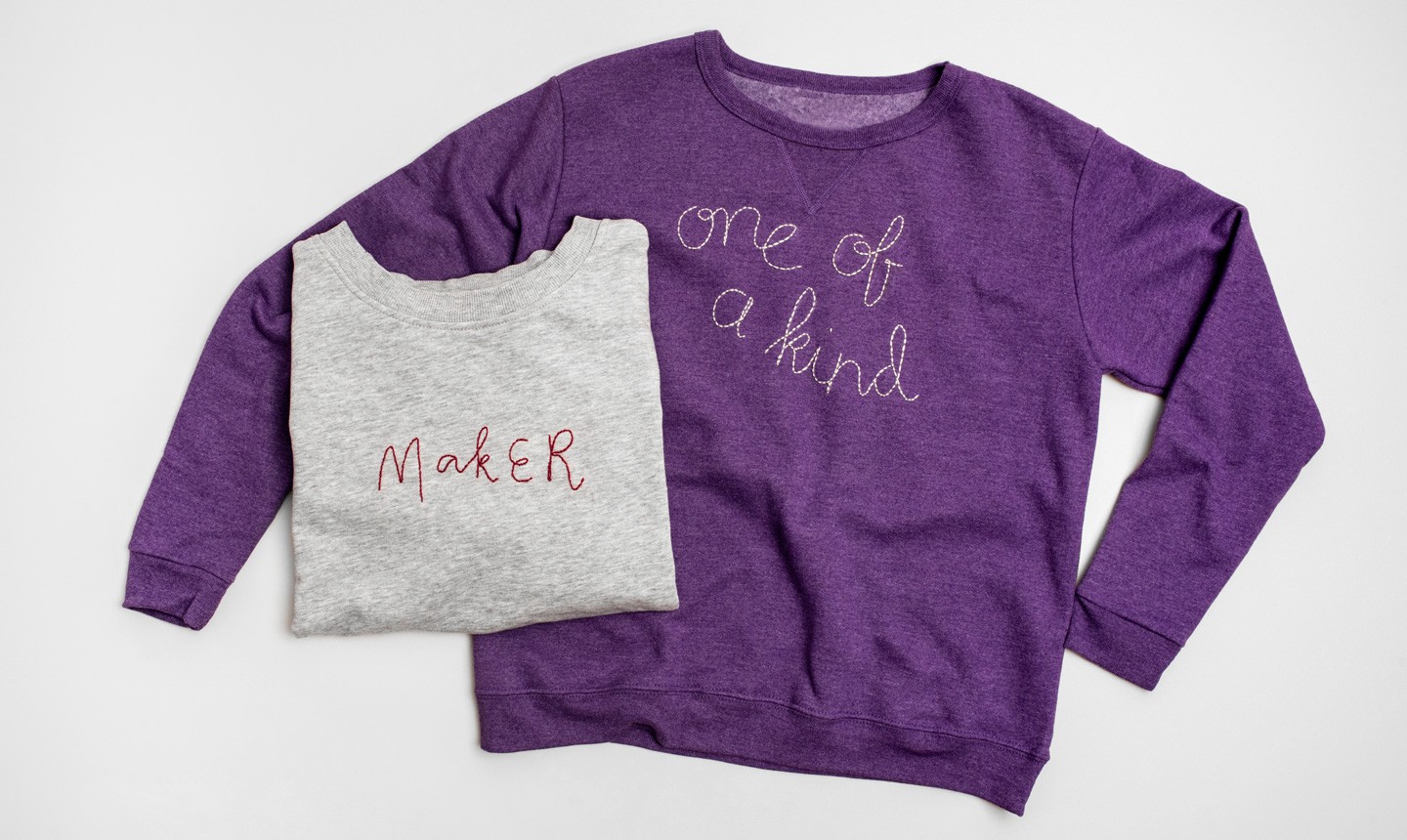 Where some people see a plain sweatshirt, we see a blank canvas for needle and thread. Here's how to transform an everyday layer into a top that's truly unique to you.
Embroidered Sweatshirt
Level: Easy
Wanna make your own? Remember these tips:
Go for Color!
You don't have to pick a bold color (neutrals are in, you know), but you DO want to pick a thread that contrasts with the color of your sweatshirt. Otherwise nobody will be able to see your stitchin'.
Give Yourself a Guideline
We used transfer paper to mark our stitching lines, but that's not your only option. You could also draw a shape freehand with chalk or a water- or air-soluble marker made for fabrics.
Beyond the Backstitch
Backstitching is a great option for this kind of project because it's bold and easy to do — but it's far from your only choice! Check out these stitches to add a little variety to your design.
Smooth moves
Your hoop will probably leave creases in your clothes, so be sure to steam or iron them out!