Although even experienced quilters are often afraid to tackle quilting a block with daunting Y-seam construction, the process of sewing these seams isn't difficult at all. In this Y-seam tutorial, you'll find tips and pointers for quilting perfect Y-seams.
Photo via A Quilting Life
A Y-seam describes the sewing technique for joining three pieces of fabric where the three fabric pieces and three seams come together in such a way that the seams form a "Y" shape.
Most quilting and sewing involves seams sewn edge-to-edge. The sewing technique for sewing Y-seams" involves stopping 1/4" away from the edge of each seam and not sewing over or into any seam allowances. Most eight-pointed stars, tumbling block designs and machine-pieced hexagon quilts require the Y-seam construction.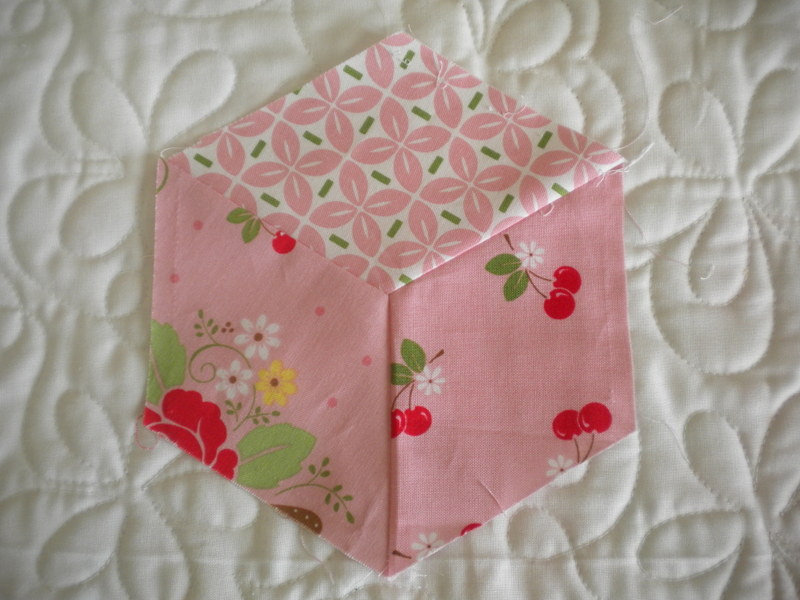 Easy Y-seam tutorial
Some notes before you begin:
Remember you are sewing with bias edges, which stretch easily, so handle fabric carefully, taking care not to pull or stretch as you sew.
Using a mechanical pencil, carefully mark seam intersections on the wrong side of the fabric with a small dot. Many patterns and designs use templates for blocks with Y-seam constructions, and many of these templates have pre-drilled holes for perfectly marking these seam intersections. If you aren't using one of these templates, draw a line 1/4" from the edges of fabric pieces. By marking these lines, you will be able to easily see the exact intersection point of the seams.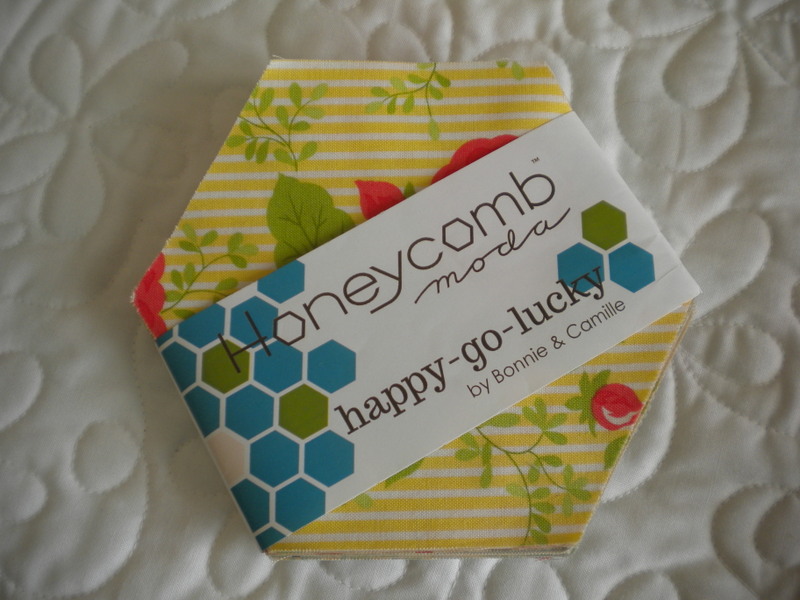 Pre-cut hexagons from Moda come with a plastic template with pre-punched holes for marking fabrics for precise Y-seam construction.
Remember that you will never be sewing into the seam allowances by sewing past your marked dots or seam intersection points. If you have puckers on the front of your blocks, it is usually because you have sewn into the seam allowance; to correct this you'll need to un-pick the stitches that you've sewn in the seam allowance.
Using an open toe or clear foot while sewing will help you be able to clearly see the areas you are working; this will help improve your accuracy. It also helps to begin each seam by placing the needle down into your marked dot before you begin to sew.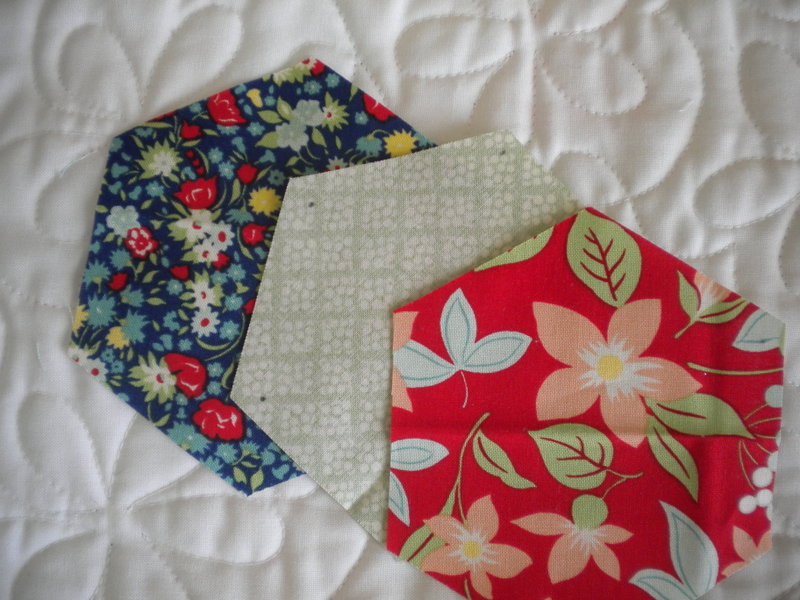 You can see the marked dots on the center hexagon.
Quilting Y-seams
After you have marked your seam intersections/allowances as described above you are ready to begin sewing.
Step 1:
Sewing precise 1/4″ seams, sew your first seam in your Y-seam, being sure to start and stop exactly at the marked points. You may want to take a backstitch or two at the beginning and end of each seam to keep your seams from coming undone at the intersections.
Step 2:
Sew the second seam in the Y-seam, taking care to again sew "dot-to-dot" and being careful not to sew past your first seam or sew into the seam allowance.
Step 3:
Sew the final seam, again taking care not to sew over either of the first two seams.
Step 4:
With all three seams sewn, you can carefully press the seams on the back side of the block. Check the front side of your work to be sure there aren't any puckers.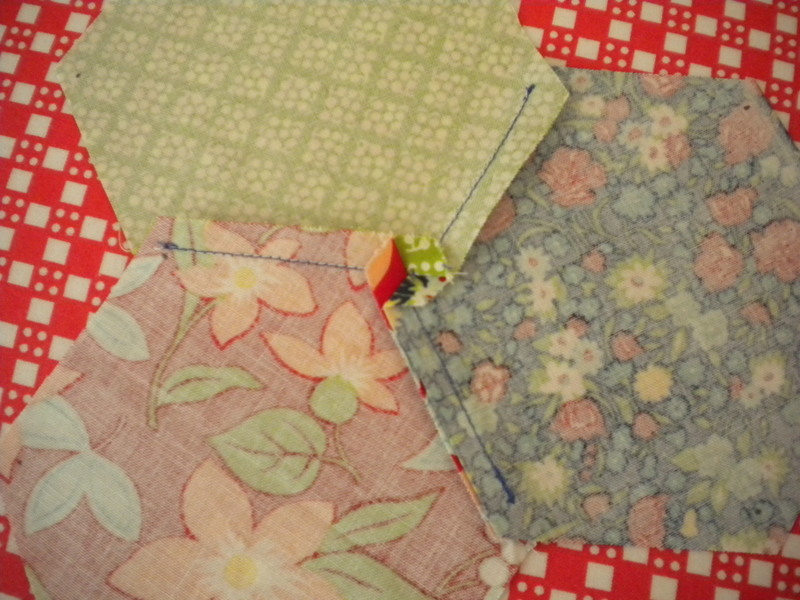 Seams are sewn with navy thread so they show up easily. Note that none of the seams are sewn all the way to the edge. Seams end at the previously marked dots.
By following the steps and utilizing the tips in this Y-seam tutorial, you should be able to approach your next Y-seam quilting project with confidence!
In her class, Pre-Cut Piecing Made Simple, instructor Camille Roskelley shows students how to navigate more difficult seams in quilting. The class is a great place to start if you're intimidated or prefer a visual guide.
Have you used the Y-seam piecing method?