So you've mastered the knit and purl stitches — or maybe you just mastered one of them — and now you're ready to try your hand at an easy scarf. Easy doesn't have to mean boring. In fact, there are many interesting easy scarf knitting patterns you can stitch using your knowledge of knit and purl.
Any of these ten easy scarf knitting patterns would make a fabulous first or second knitting project for beginners. Download one and see for yourself!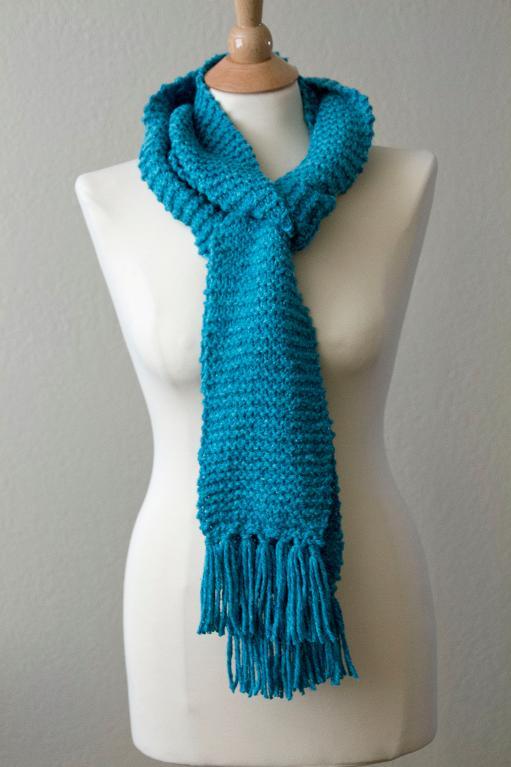 Photo via Craftsy member VMACAULAY
1. Basic Garter Stitch Scarf
Let the designer of this simple scarf take all the guesswork out of how many stitches to cast on and when to bind off. You only need to know how to make the knit stitch to create the garter stitch, so it's a great way to practice. Plus, the pattern is knit with bulky yarn, so the scarf will work up faster than you think.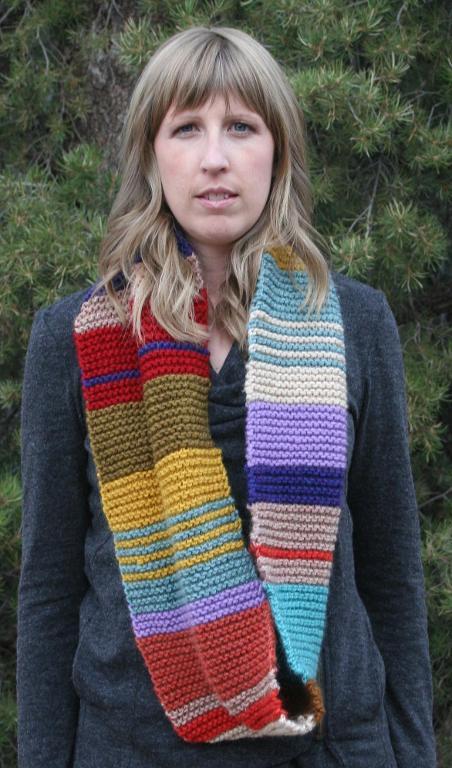 Photo via Craftsy member Taiga Hilliard
2. Belsley Cowl and Scarf
This pattern is designed as a stash buster to get rid of scrap yarn, but if you're not comfortable changing yarn colors just yet or don't have any scraps, you can also knit it up in one solid color. Want the multi-colors without all the work? Try a variegated yarn like Lion Brand Amazing.

Photo via Craftsy member Knit Collage
3. Dash Scarf
A unique yarn can make even the simplest pattern look complicated. You'll stitch the scarf using knit and purl, then finish off by weaving in a sparkly bulky yarn and adding fringe. Nobody will ever guess that this was your first knitting project!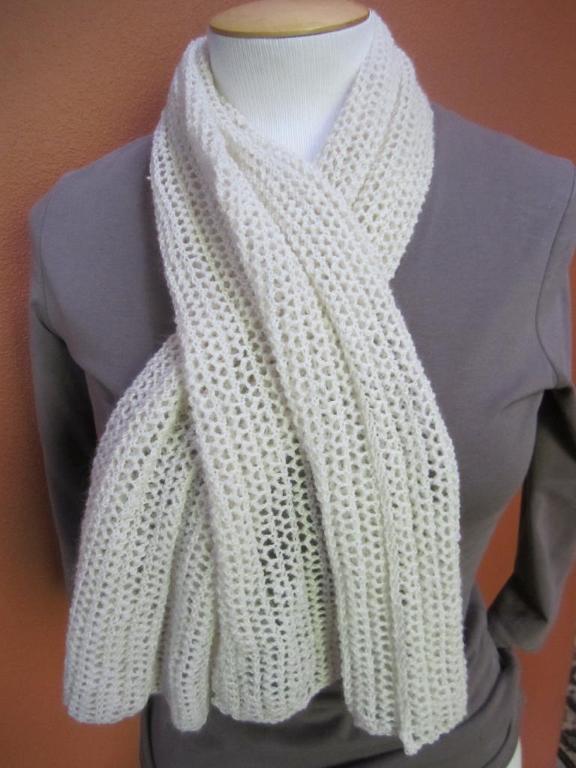 Photo via Craftsy member lisaellisdesign
4. Chambery Scarf
Designer lisaellisdesign says this pattern is ideal for a second scarf knitting project. This pattern will show you what kind of drape and textures you can get when you play around with different yarn weights and knitting needles sizes.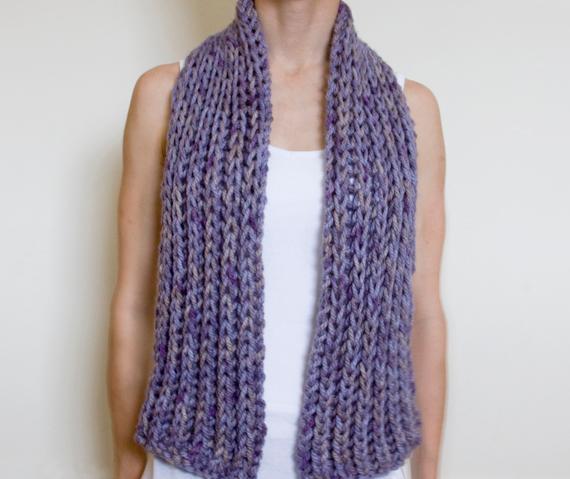 Photo via Craftsy member Sarah Cooke
5. Simple Super Chunky Scarf
Feeling good about stockinette stitch? Your next step could be to try this fisherman's rib stitch! It creates a stretchy knit that looks especially lovely when it's worked up in a chunky yarn like this one. The rib uses knits and purls, but switches the order around in an unexpected way.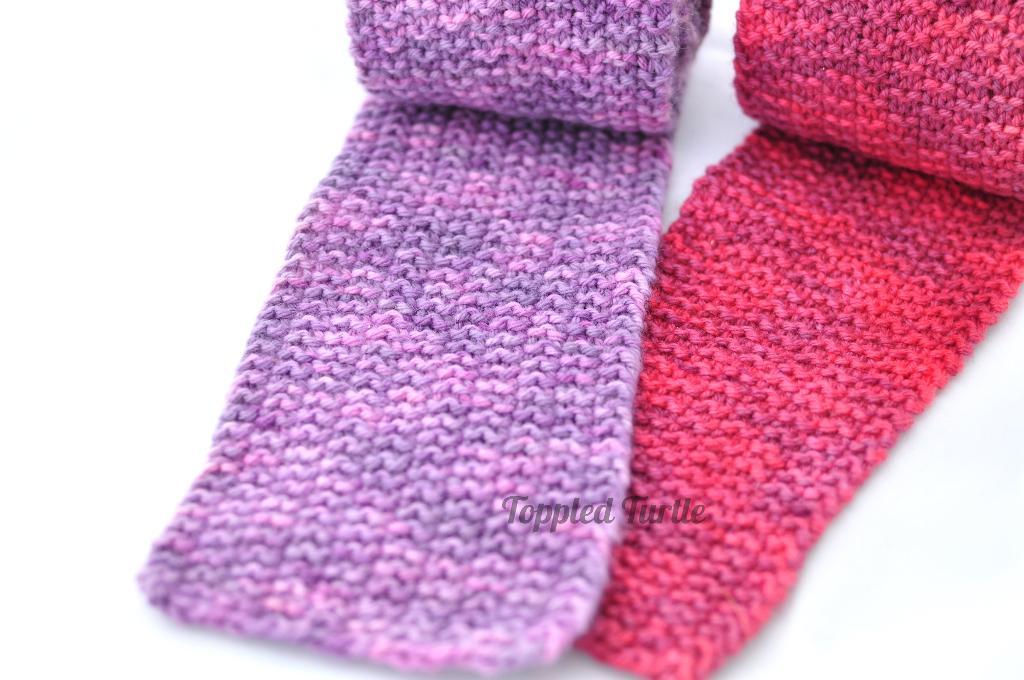 Photo via Craftsy member Kristel Robison
6. Modified Moss Stitch Scarf
Like seed stitch, moss stitch uses alternating knits and purls to create a stitch pattern that's a simple variation on stockinette. Unlike stockinette, though, the moss stitch has no wrong side and won't roll in on the edges, so it's perfect for a reversible scarf.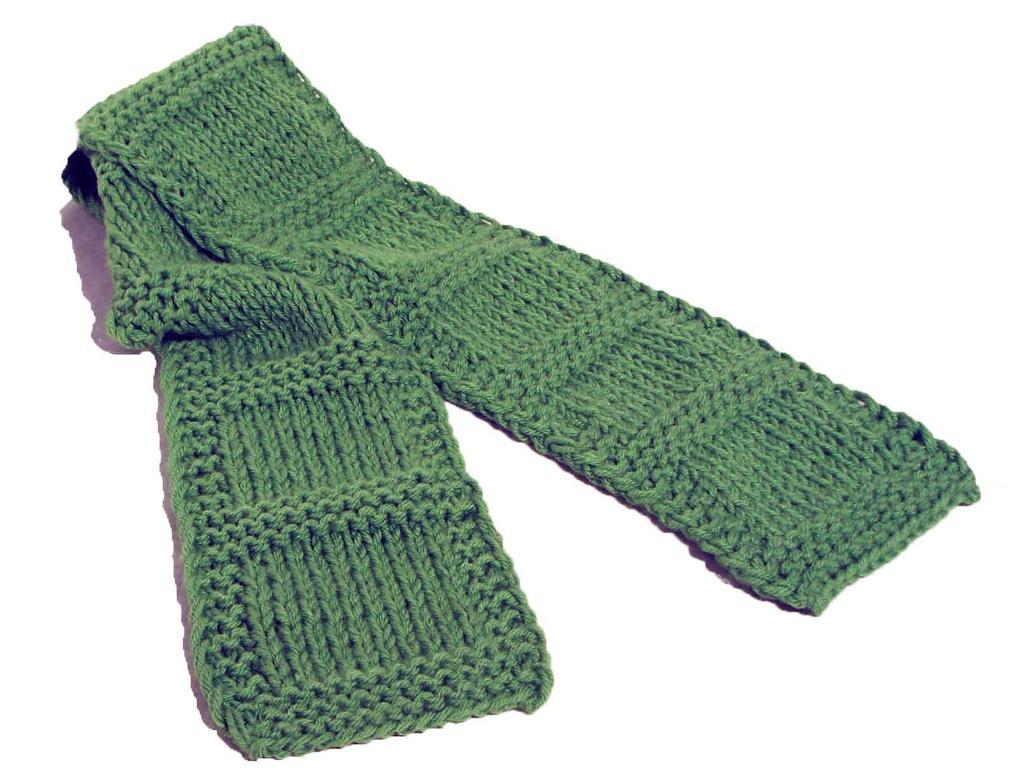 Photo via Craftsy member LoriTDesign
7. Breckenridge Scarf
This pattern will put those knits and purls to work to create a cool square design. You'll hold two strands of worsted weight yarn together throughout, so it's like working with a bulky yarn. It works up just as quickly as a bulky yarn, too!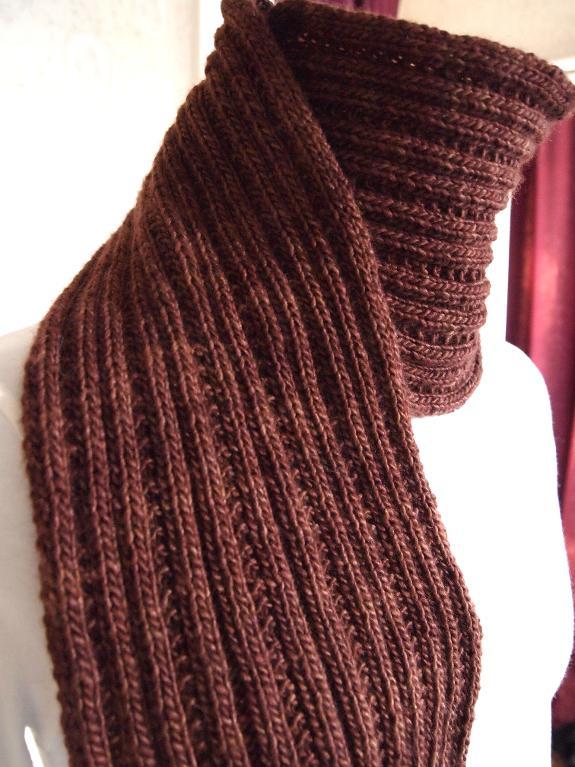 Photo via Craftsy member knitchicgrace
8. Simply Ribbed Scarf
Look closely and you might notice that this isn't the usual rib. There's a neat little twist in there that gives this scarf a texture you won't find in plain rib while still incorporating those knits and purls.