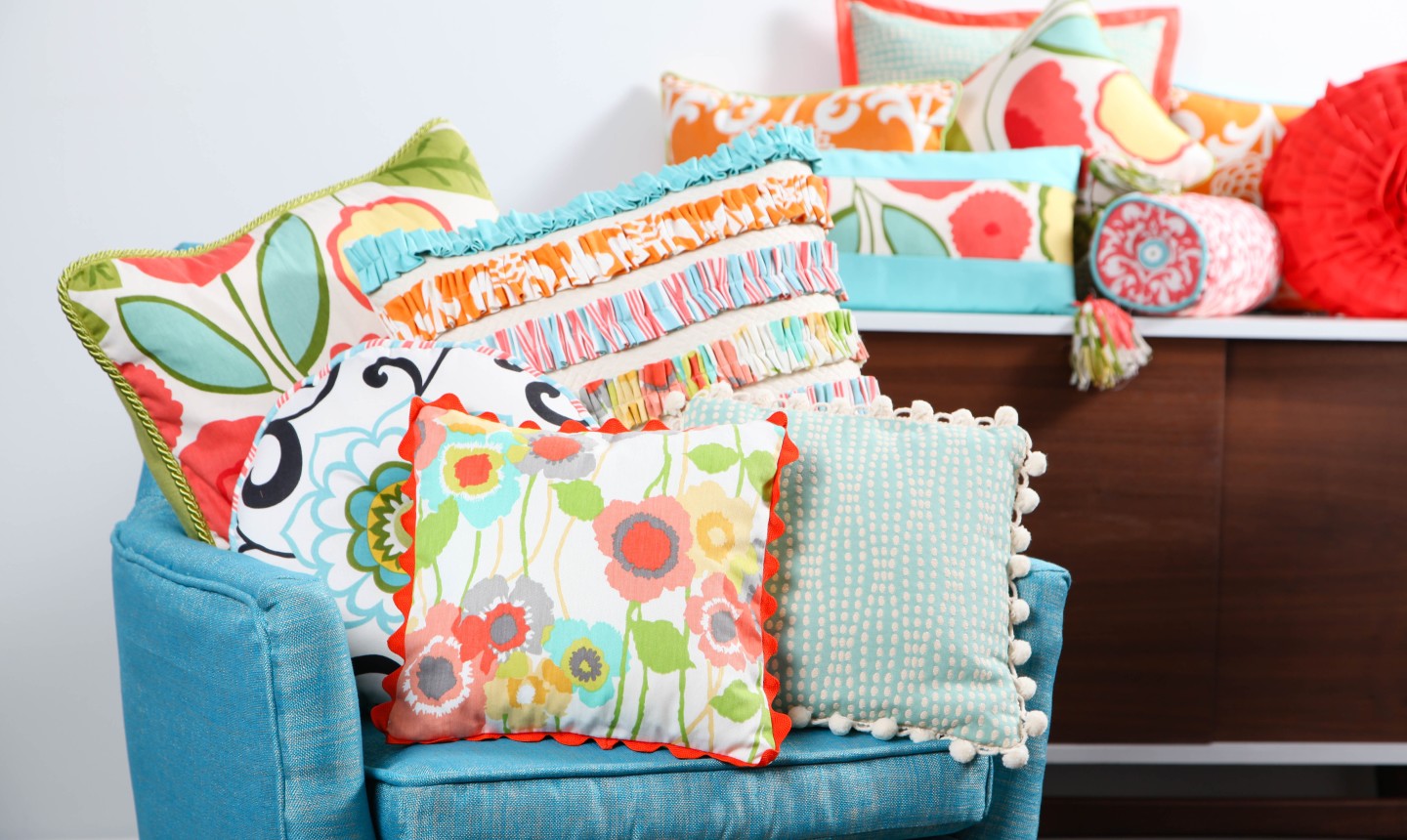 Pillows are one of the easiest sewing projects you can take on, yet they instantly add a touch of personality to any room. All you have to do is decide which ones fit perfectly into your space — and yeah, you can totally say all of them.
1. Euro Sham With Knife-Pleat Ruffles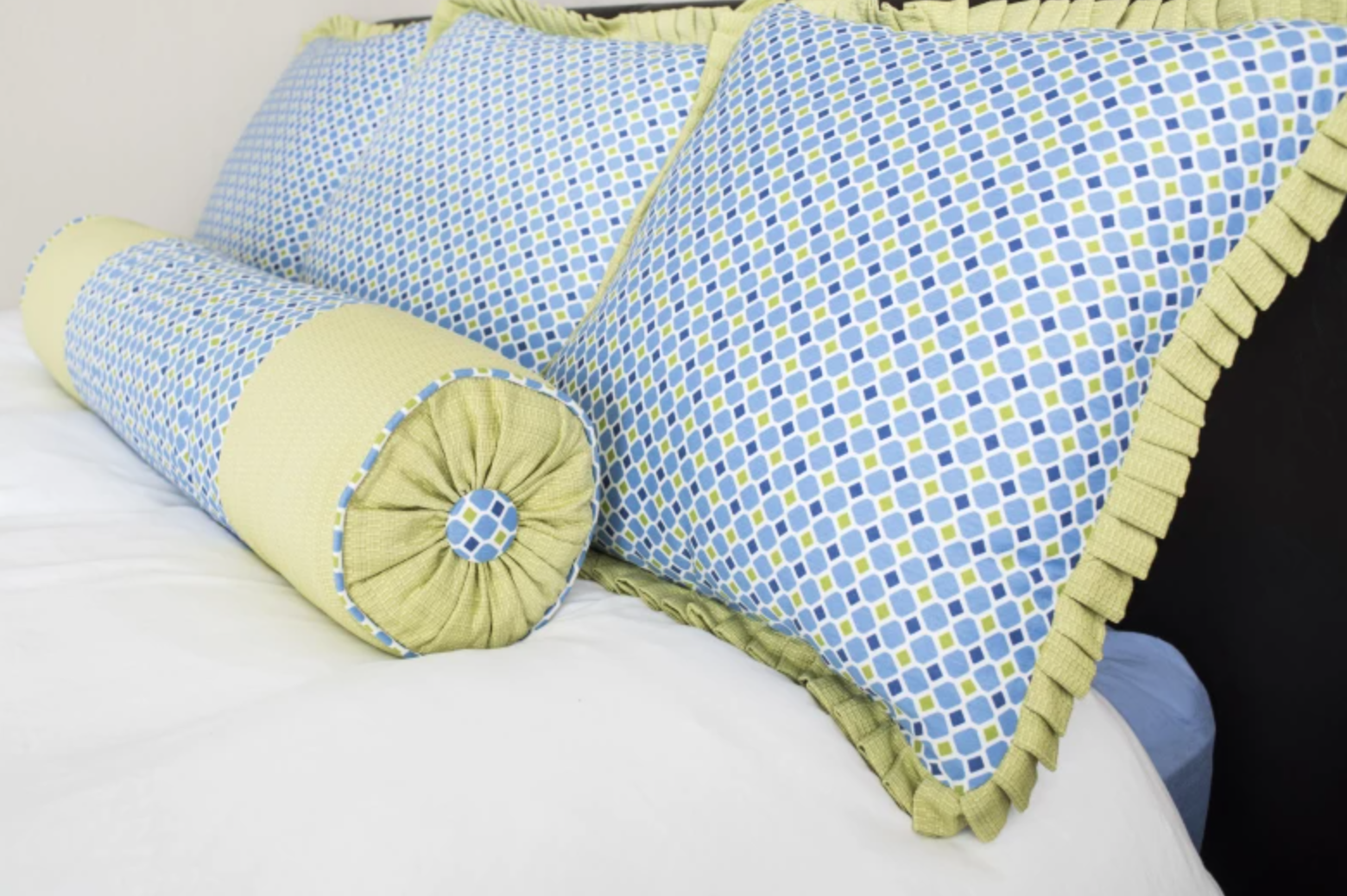 Designer details like this knife-pleat trim are easier to master than you think. Stitched on a poppy Euro sham, it's instant pizzazz for your bed!
MAKE IT
2. Reverse Smocked Velvet Pillow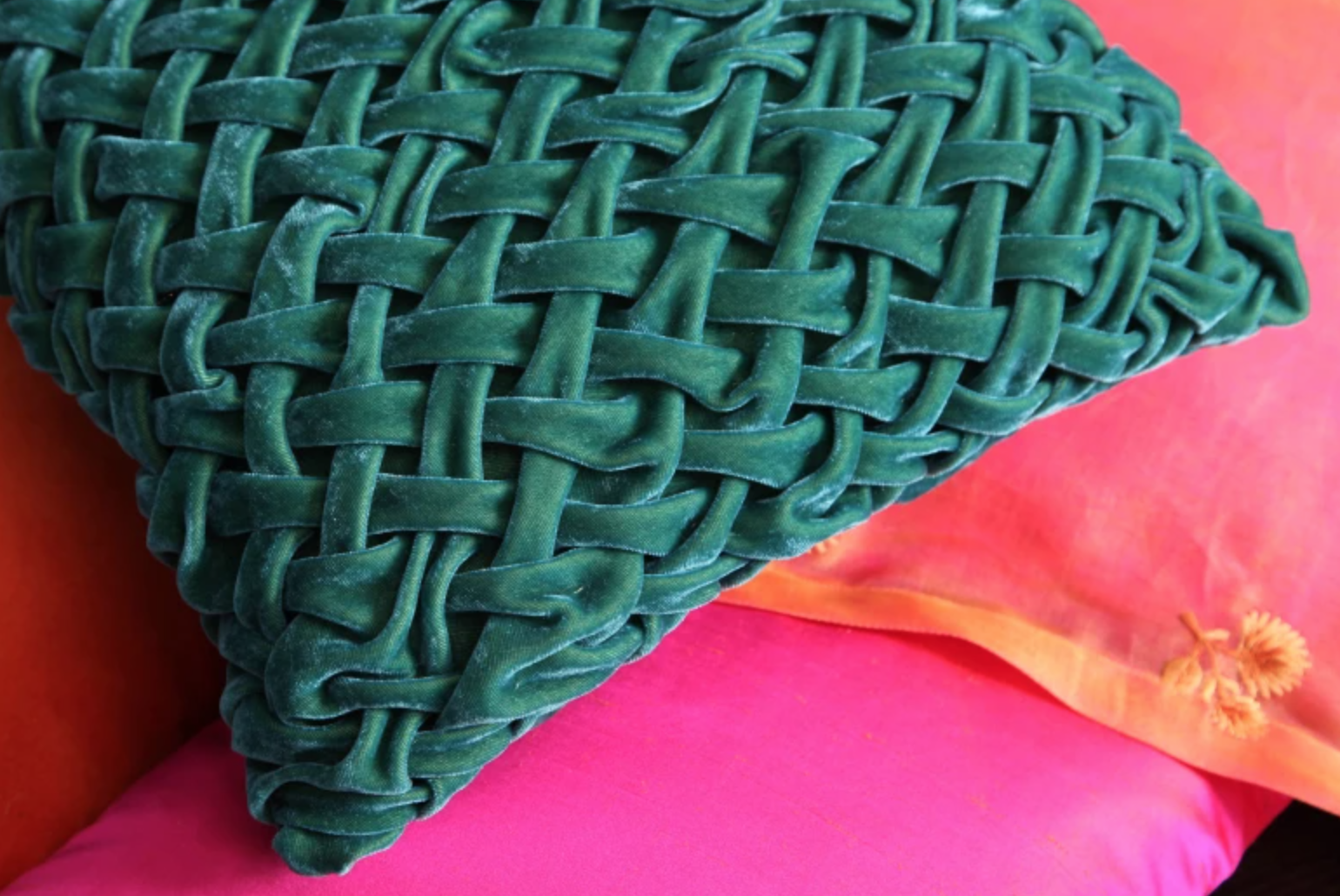 Pick up some snuggly silk rayon velvet and make this pillow for a luxurious lounging sesh. The reverse smocking technique is more advanced, but the aesthetic payoff is so worth the effort.
MAKE IT
3. Geometric Pillow Covers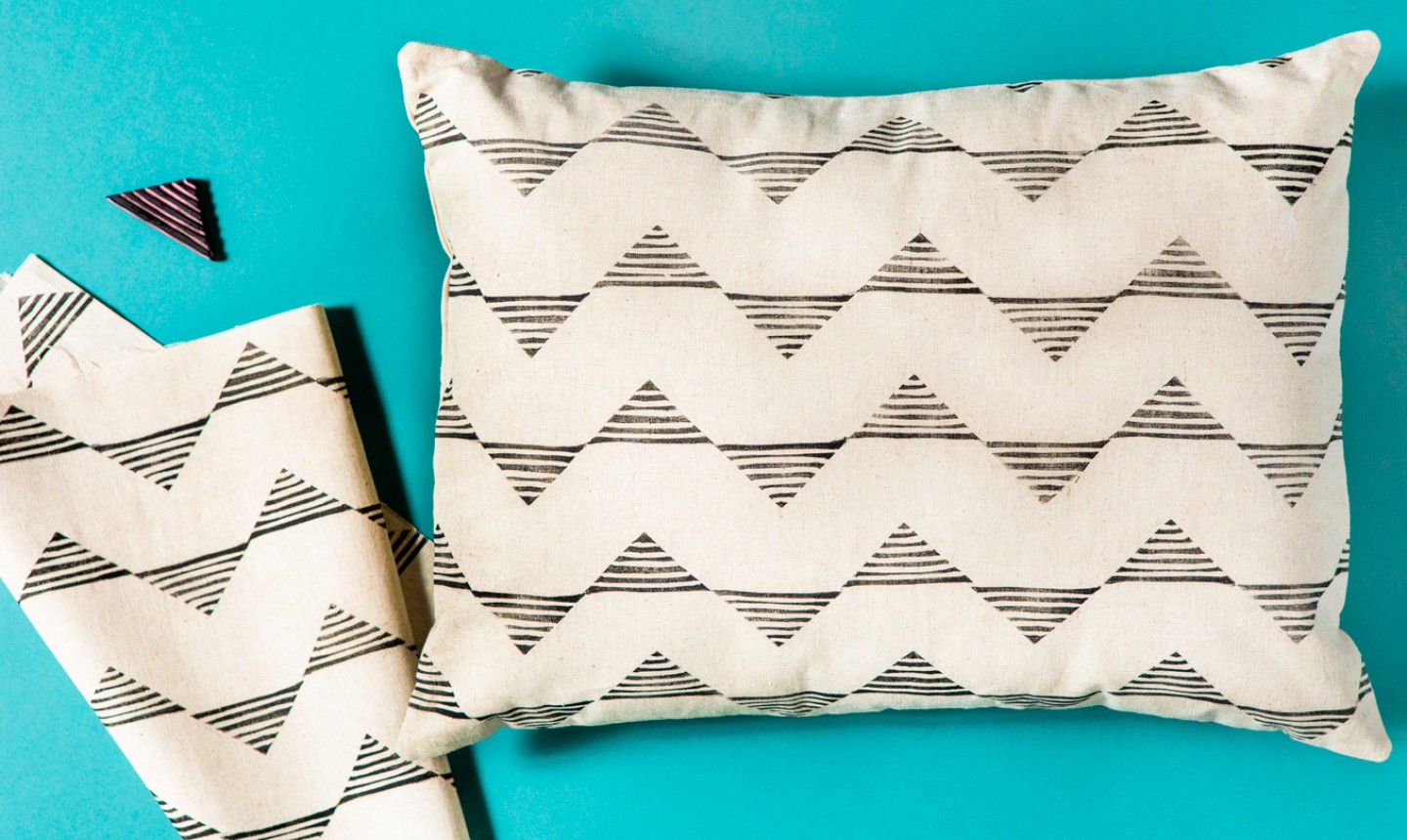 This envelope pillow cover is crazy easy to sew, and it's anything but boring thanks to funky block printing. If you love a modern vibe, this is the way to add major punch to your DIY decor without investing tons of time.
MAKE IT
4. Flanged Sheer Pillow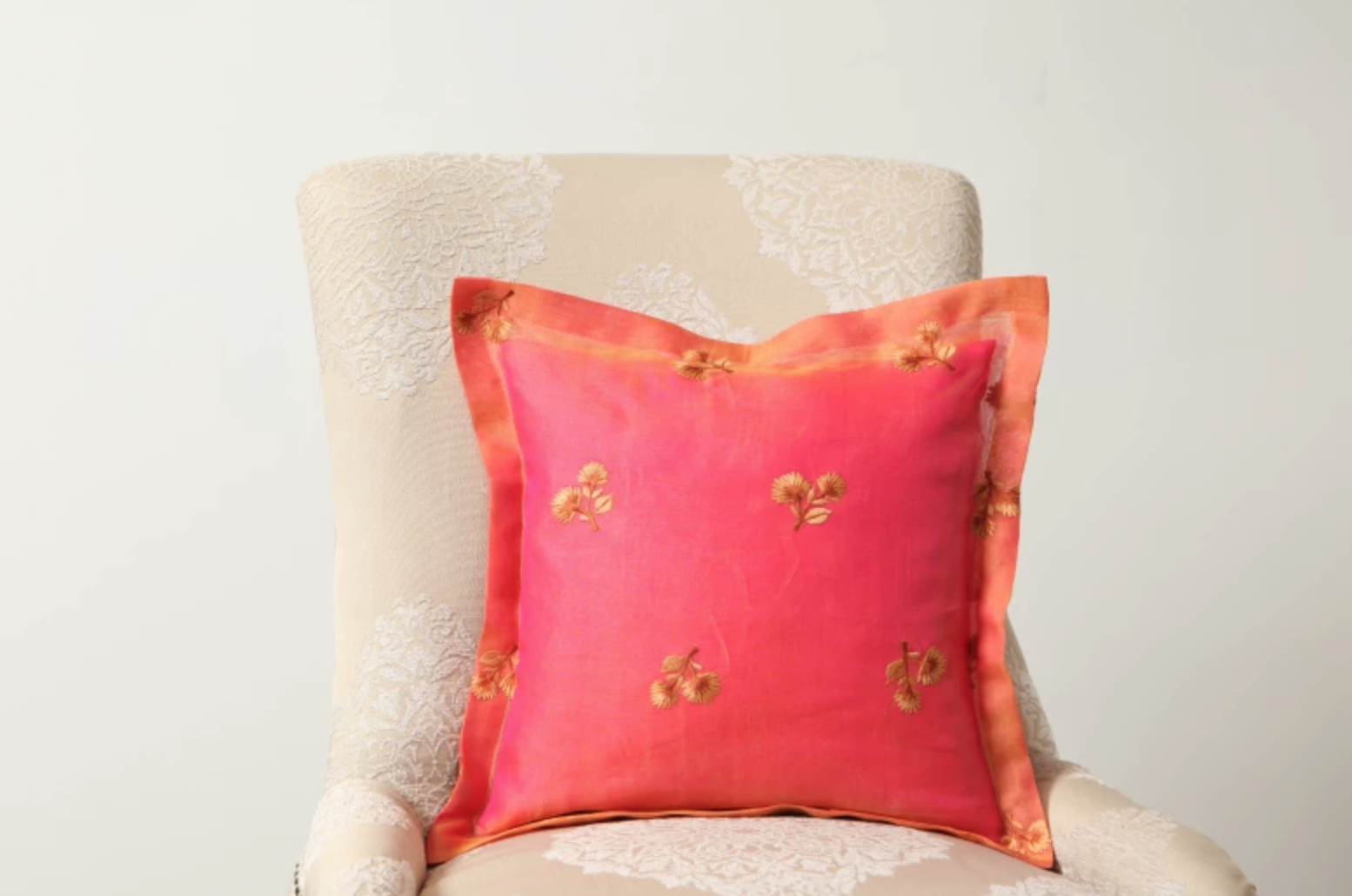 When sheer silk organza meets totally touchable satin, the result is one heck of a gorgeous pillow . The flange edges on this design add extra definition, so you end up with a structured glam pillow instead of a lumpy, frumpy one.
MAKE IT
5. Bolster Pillow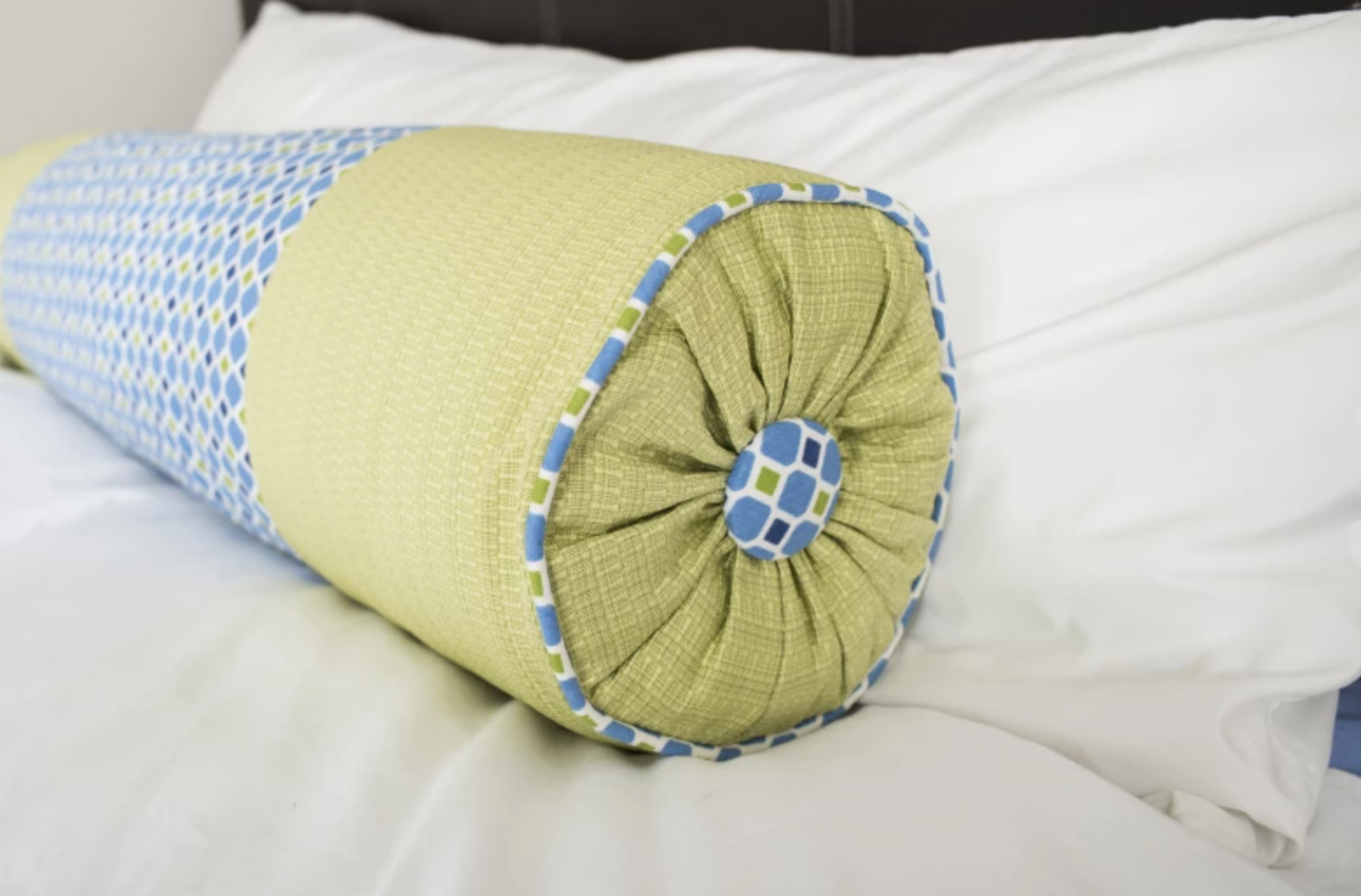 Bolsters look tricky to tackle, but they're actually easier than you think. And this tutorial is here to hold your hand: you'll learn how to perfectly cover your pillow form and master inserting a zipper.
MAKE IT
6. Pintucked Pillow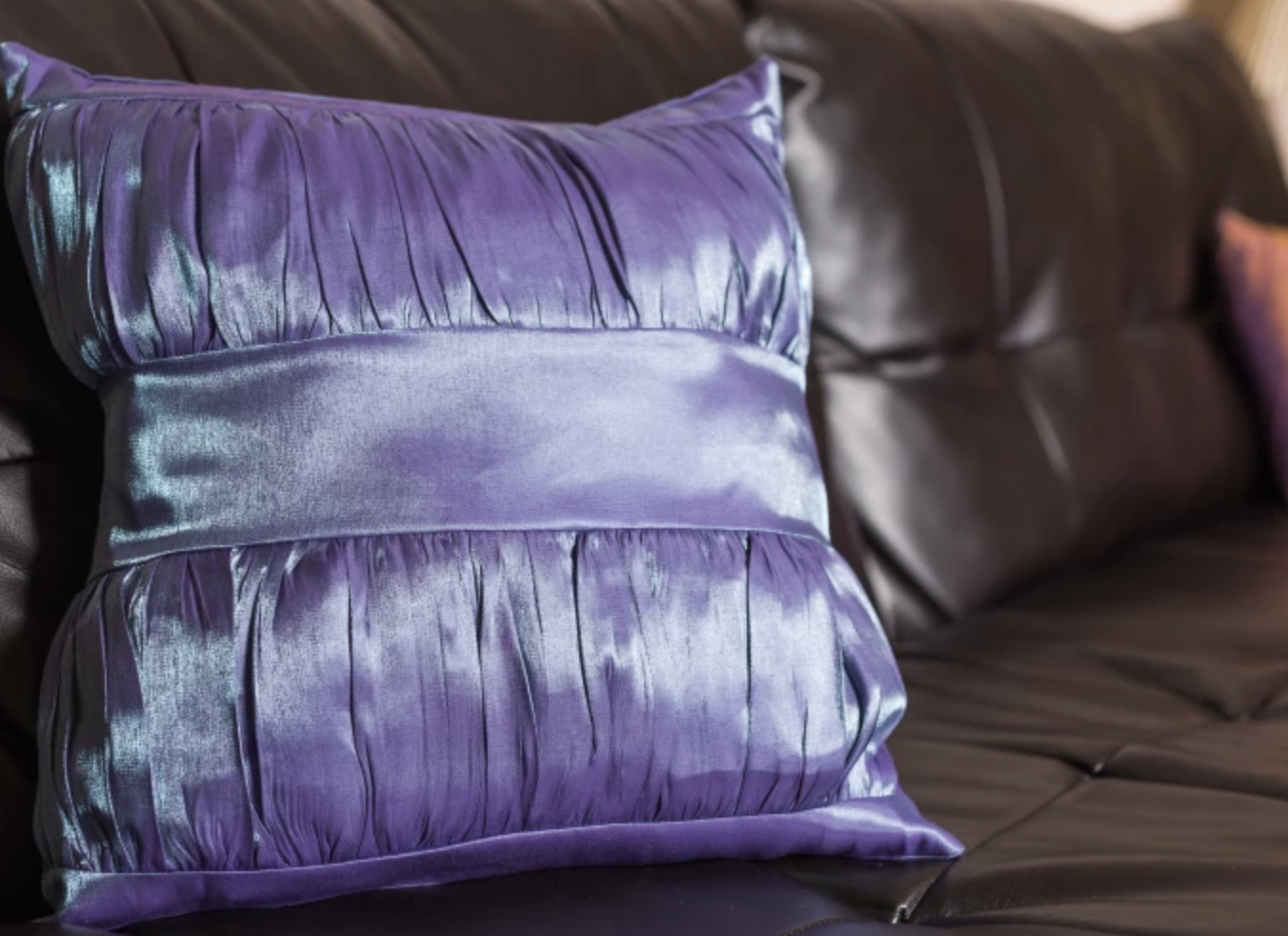 Your serger isn't just for finishing seams — it can do all kinds of decorative techniques, including these pretty pintucks that beg to be built into a pillow.
MAKE IT