You might think that drawing is like touching your tongue to your nose: Some people can do it and some people can't. But that's actually not true. Drawing is more like driving: The more you practice, the better you get. We've got 10 easy pictures for beginners to draw.

The key is drawing things that interest you. You'll be more likely to stick with it (even if your first attempts are a hot mess) and, before you know it, those skills will come. Even cooler, you'll start developing your own signature style. Yes, you!

Here are 10 great ways to get started. These easy-to-draw subjects will help you explore basic techniques and build your confidence as an artist. Plus, you'll turn out some seriously legit artwork along the way!
1. Food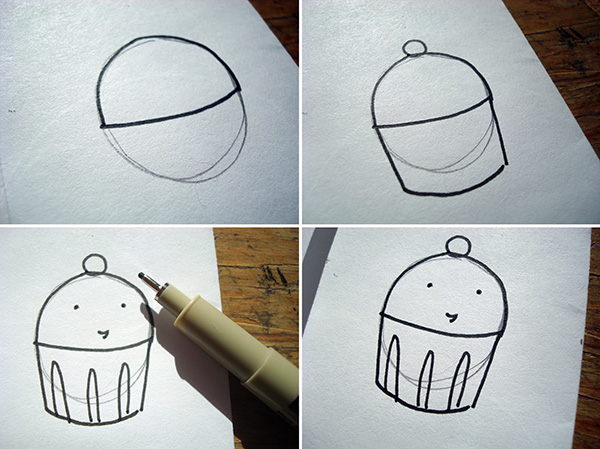 Food is a fantastic subject matter for artwork: It's universal, recognizable, appealing and, best of all, it will stay still if you want it to pose for you.

Drawing food will also educate you on shapes and spatial relationships.

Pastries are a particularly fun type of food to draw.
2. Faces and Expressions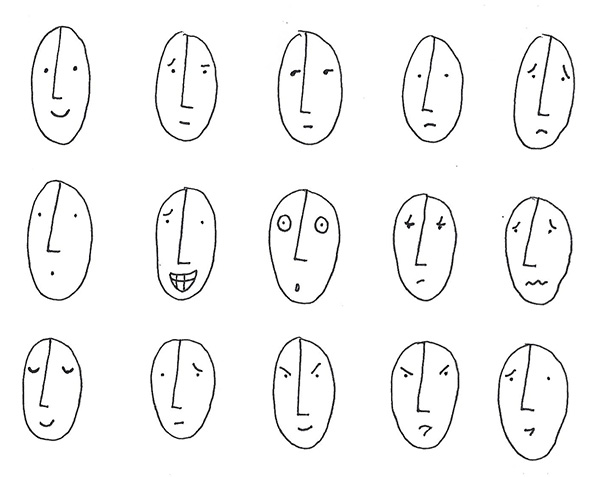 Drawing an entire character might seem daunting, but you can get your feet wet by exploring faces and expressions. After just a little practice, you'll be amazed at the variety of emotion that you can convey with simple lines and subtle variations on placement and angle of eyes, brows and lips.
3. Trees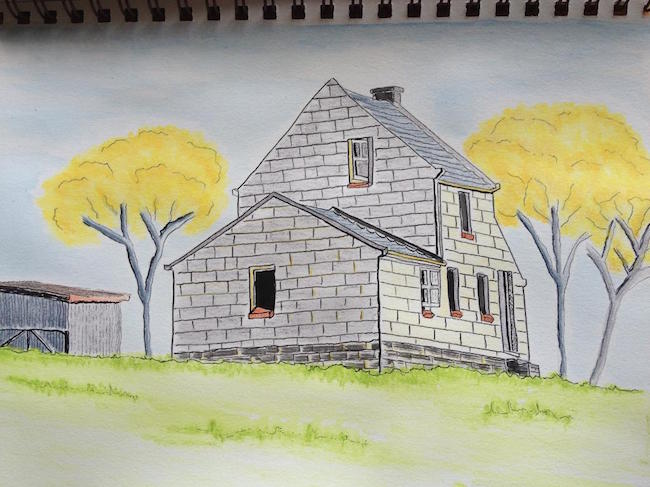 Colonial cottage via Craftsy member Helen Rattray
Even if you're a beginner, trees are a cinch. It's hard to go wrong because there are so many types of trees and so many ways to portray trees that are recognizable. Whether it's a simplified triangle turned into a Christmas tree or a cloud-like puff atop simple linear trunks, trees are accessible to artists at any level.
4. Flowers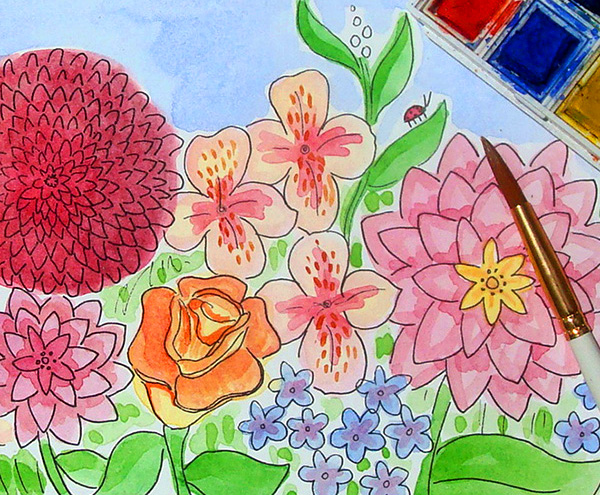 Flowers are one of the most gratifying things to draw because they are instantly recognizable regardless of whether your style is detailed and realistic or cartoonish and bubbly.

Their non-linear, organic shapes also make them a very forgiving subject matter if you're not completely confident in your skills yet. It's an easy way to explore creating art with mixed media too, as flowers are instantly inviting when color is added.
5. Cartoon Animals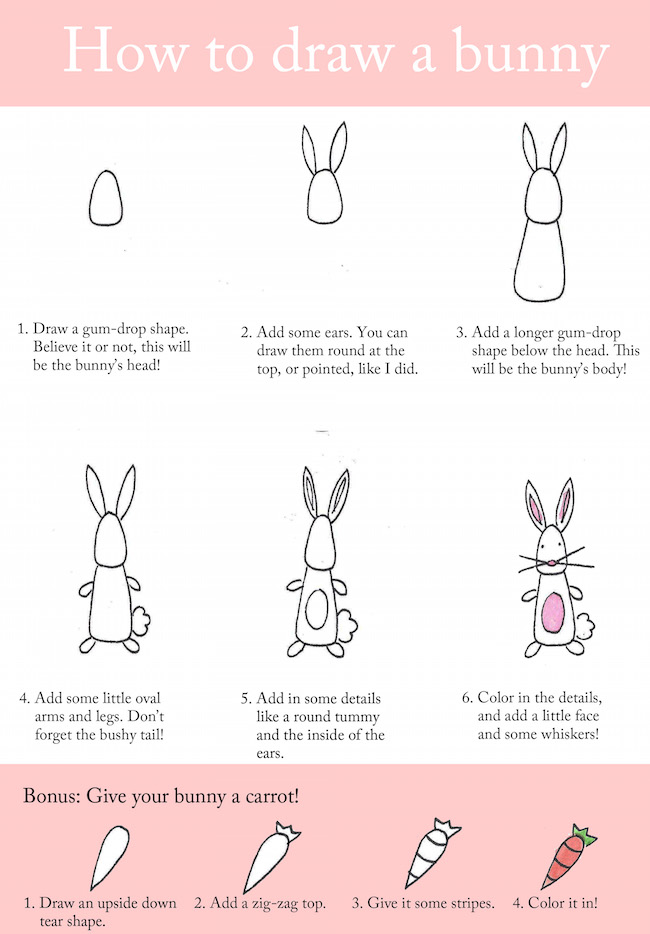 Cartoon animals are extremely easy to draw because you're reducing an animal to the bare minimum of lines. You typically need just a few lines to create an adorable character. The simplicity allows you a chance to add adorable expressions, which results in coo-worthy cute creatures.

There's a long-term bonus, too: once you master a cartoonish method of creating animals, you'll be better equipped with the skills to explore drawing animals in a realistic style.
6. Buildings or Architectural Structures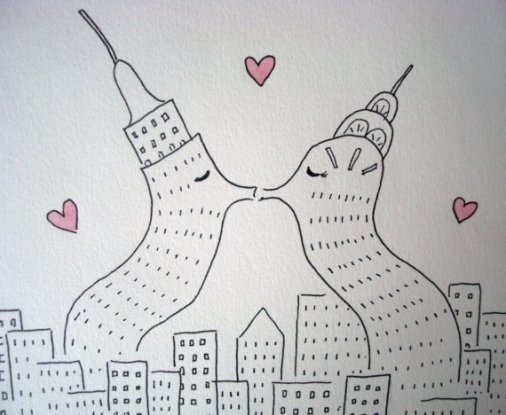 Buildings and simple architectural structures are a great way to get started with drawing.

Even complicated structures will usually have an element of symmetry and repetition in shapes or patterns; it's just a matter of being patient enough to render them yourself. If adding perspective has you stumped, make it easier by using tracing paper — it's not cheating at all. You'll be amazed by the impressive structures you can render by simply following the blueprint of an architectural form!
7. Leaves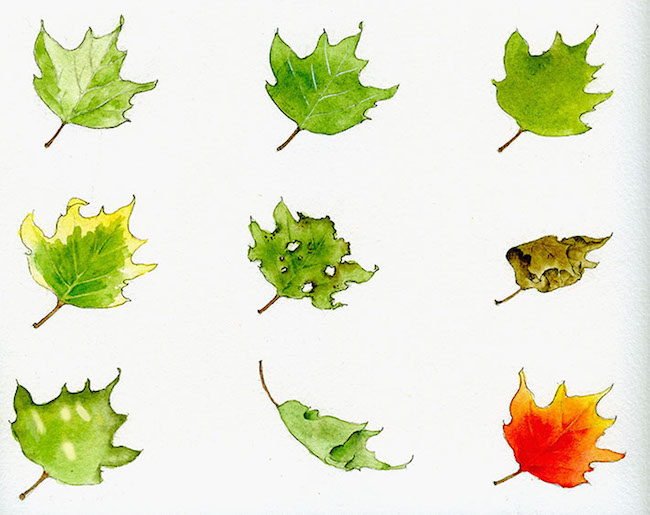 Photo via Craftsy blog
Leaves are an easy and rewarding subject matter for drawing. Simple cartoon-style line drawings of leaves are about as easy as sketching basic shapes; even a newbie artist can master simple leaf shapes in a short period of time. The recognizable shapes of leaves can then be filled in creatively.
Realistic leaves are actually surprisingly simple to draw too. Creating lifelike leaves simply requires some observation and the ability to create leaf shapes that are slightly uneven to mimic the way that in nature, no two leaves are quite the same.
8. Paisley Designs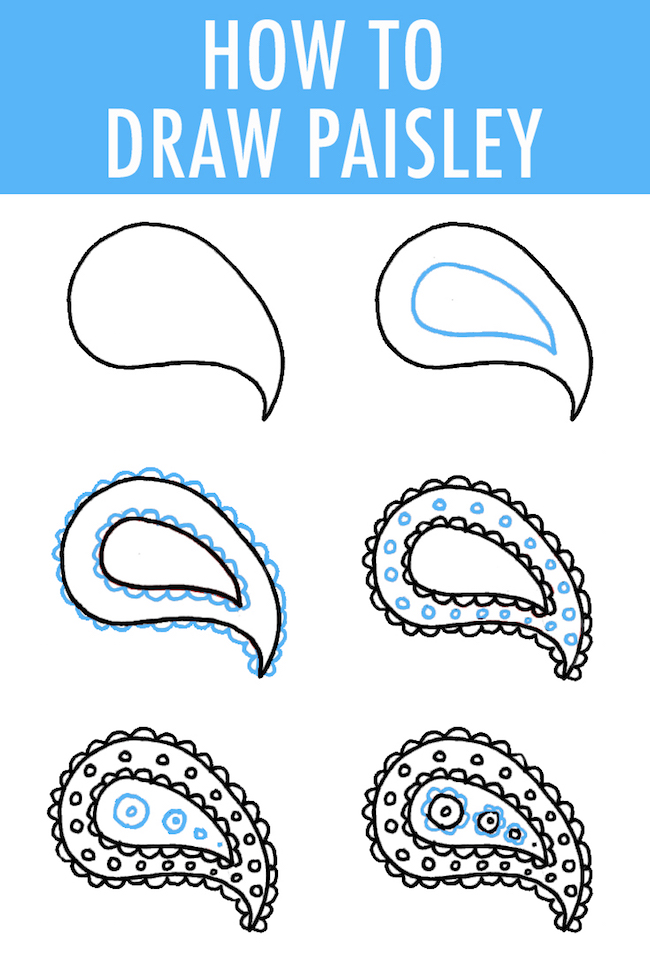 At first glance, paisley might seem like an impossibly complicated design to draw, better suited for advanced artists than newbies. However, this couldn't be further from the truth.

Paisley starts as a simple comma-like shape and then can be built into an intricate, impressive design in minutes.
9. Mandalas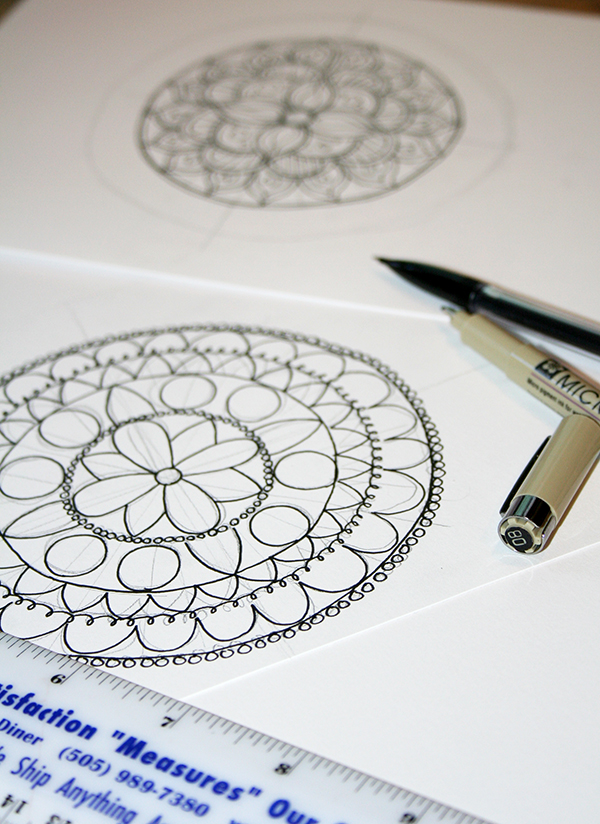 Does creating beautiful art while soothing stress at the same time sounds like your idea of heaven? Mandalas are just the subject matter for you.

While the finished mandala may look intricate and difficult to draw, it starts with drawing (or tracing!) a circle. From there, you divide the circle into quadrants and create symmetrical designs within the sections.

The resulting piece is stunning, and as a benefit, mandalas are proven to aid in relaxation and stress reduction, so you'll create great art while unwinding.
10. Doodles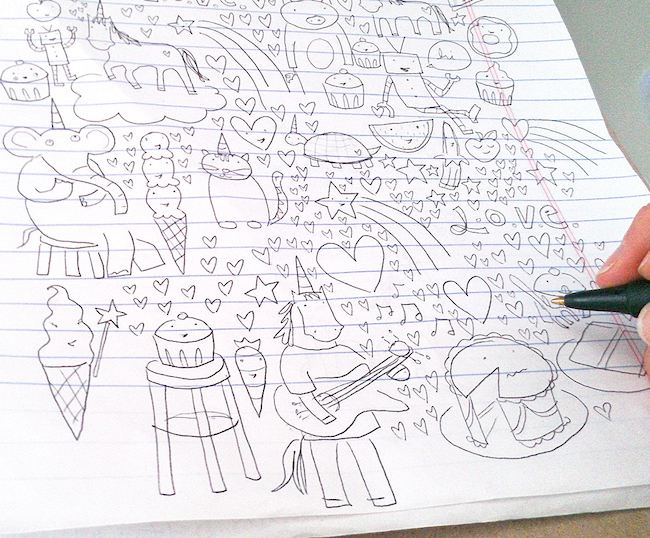 Doodle drawing might be one of the easiest possible ways to draw a picture. The fact that it is such a free-form method of drawing also takes away any fear of failure: doodling is the place where you can do no artistic wrong. Everyone can doodle, whether it's rows of hearts and stars or more involved scenes or shapes.