Can you draw dots, simple shapes, and lines? If the answer is yes — and it probably is — that means that you're more than capable of drawing and designing patterns.
This guide shares a few easy patterns to draw by.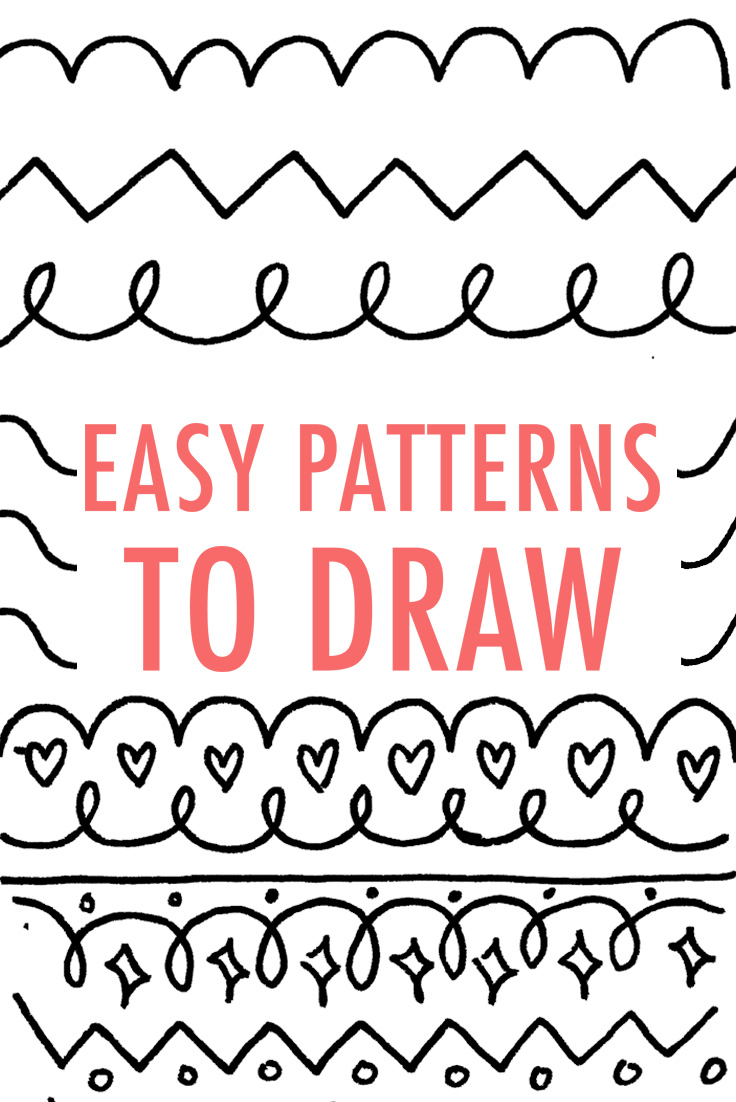 Photos and illustrations via CakeSpy
Once you've mastered a few simple techniques of creating designs, you'll be designing your own beautiful pattern drawings in no time. You'll be amazed how quickly and easily you can create intricate, beautiful works of art by making patterns. 
Dots
Let's start with a dot. Anyone can draw a dot, right?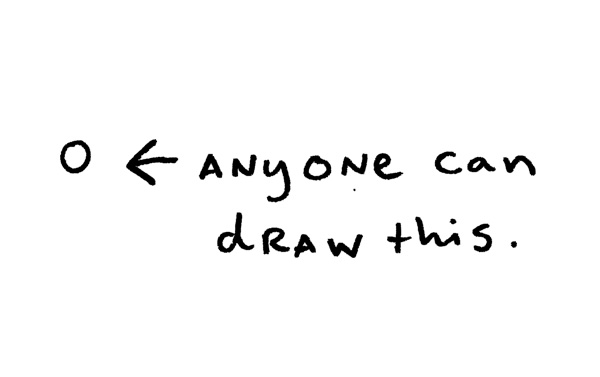 But what about if you added some more dots and made a row? Then a staggered row beneath it, and repeated this a few times? All of sudden you have gone from a dot to polka dots. See? You already have a pattern.
You can play with this pattern by using different sized or colored dots, or you can use the polka dot formation and expand upon your circles into more involved designs, such as this daisy pattern.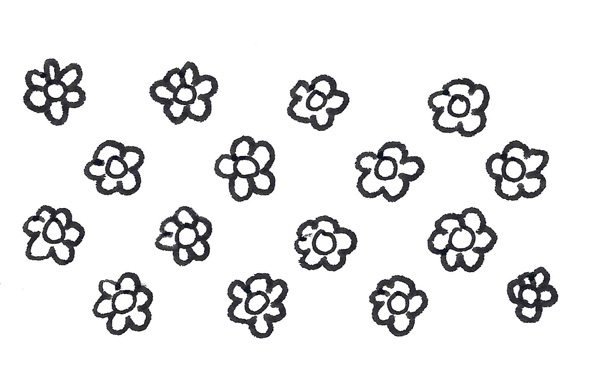 From there, you can make it as complex as you'd like, adding more shapes in the negative space if desired.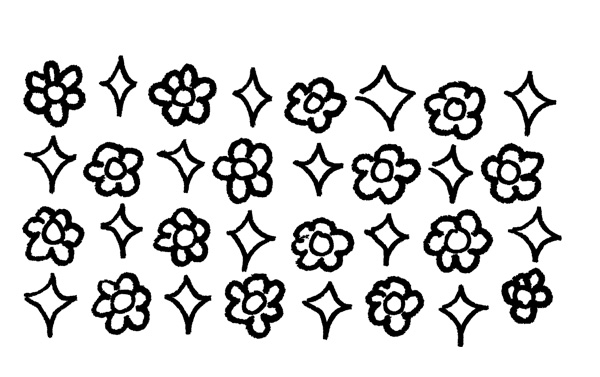 Lines
Another thing everyone can draw? A line.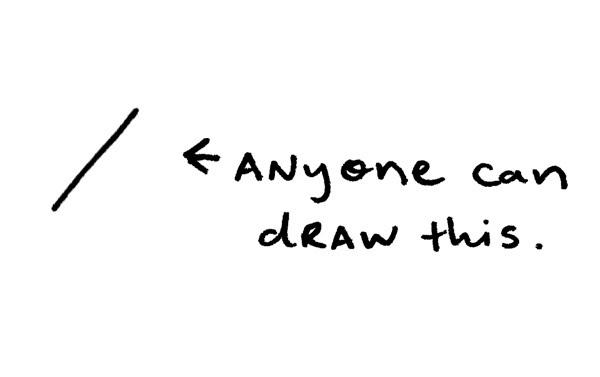 How about if you drew a few lines in a row? Suddenly, you have stripes. Once again, it's already a pattern, just as easy as that.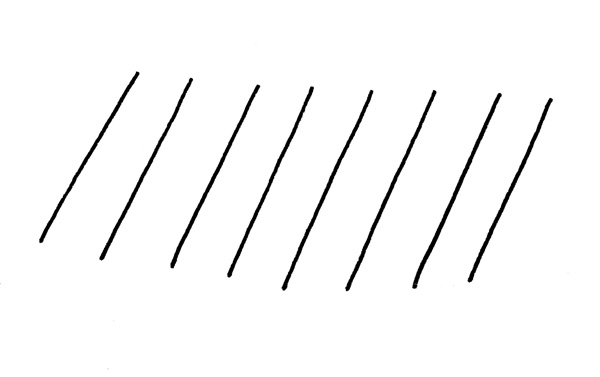 But why stop there when you can have so much more fun? For instance, you could create a row of lines in the opposite direction and have a diamond pattern.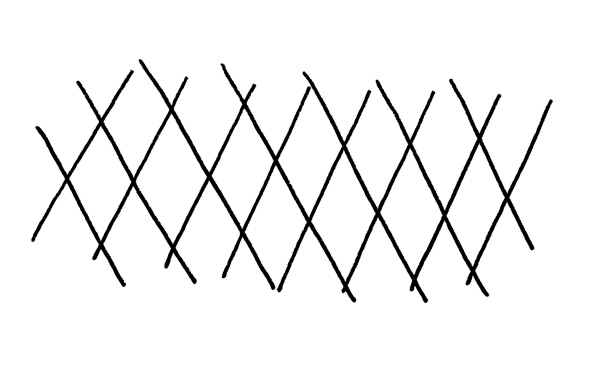 Perhaps on top of that, in between the lines, you draw dashed lines going in either direction. Suddenly you've got yourself argyle.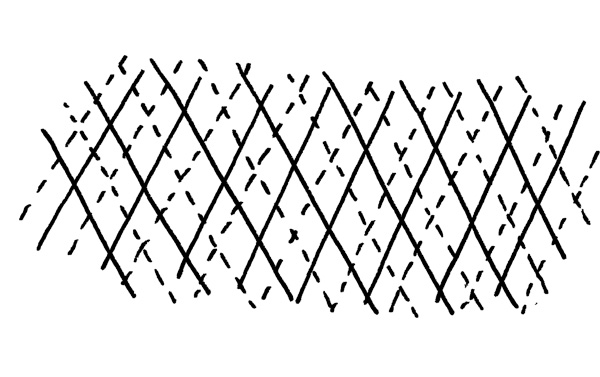 Here are some other examples of how a simple stripe pattern might be augmented. In the first example, additional solid and dashed lines are interspersed between the original stripe pattern, making it more dynamic. In the second example, scallop-shaped lines and dots are added between the original stripes for a pattern with a lacy-looking texture.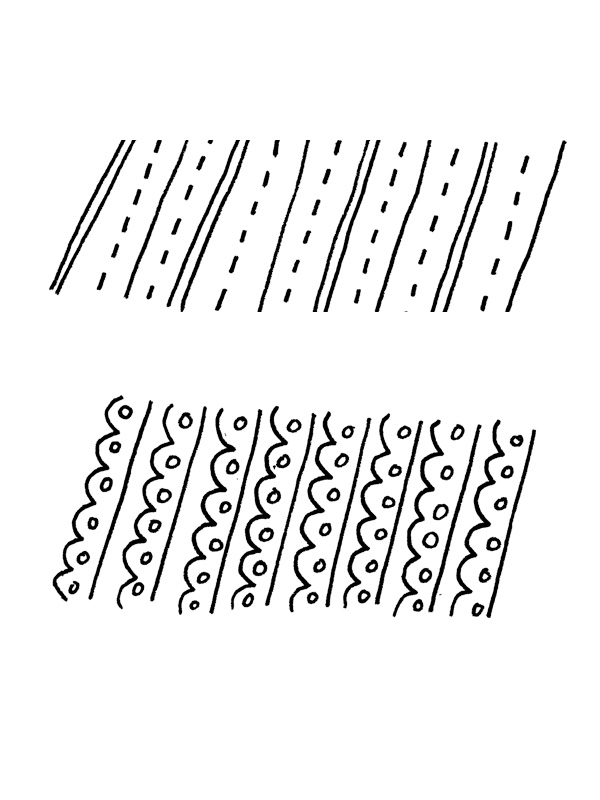 Shaped lines and simple shapes
As you can see, there are plenty of pattern designs to be created using simple dots and lines. But your design options are truly limitless when you add additional types of lines and shapes to your repertoire. Below, you'll see several shaped lines that could be used, including a scallop-shaped line, a chevron-style line, a looping line and a waving line. Below the lines are simple shapes that can be used in your patterns: dots, dashes, hearts and little diamond-shaped stars.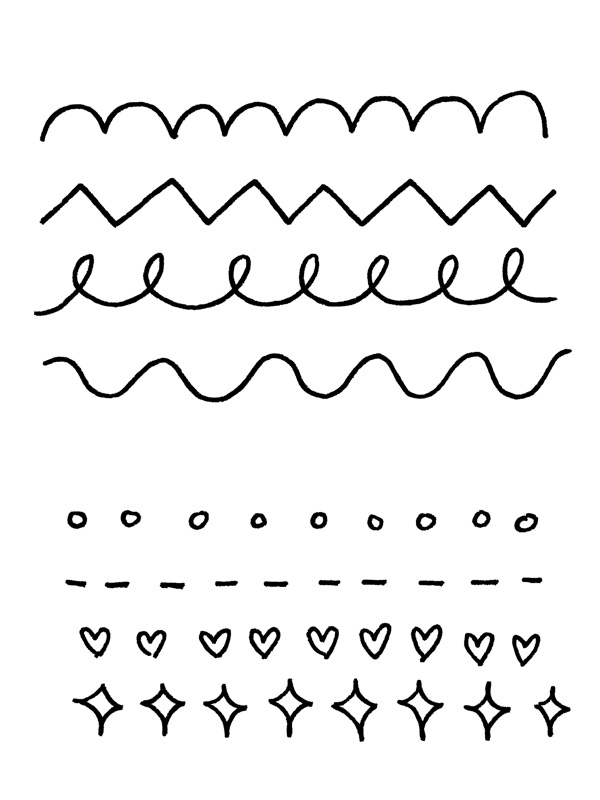 Settle on some design elements that you like, and experiment with pairing them together. Before you know it, you'll have patterns and drawings that look unbelievably complex (only you will know how simple they really were to create).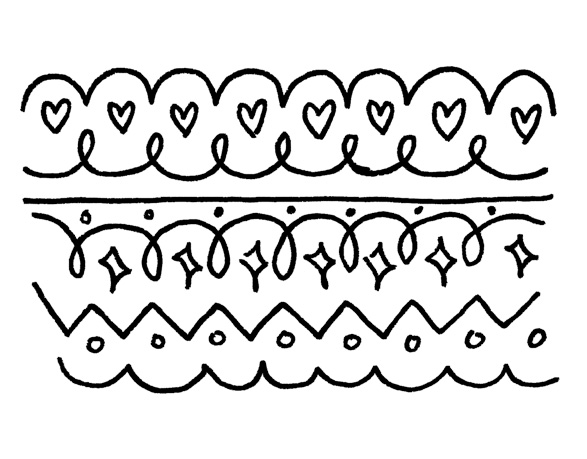 Sort of like drawing mandalas, creating patterns is an extremely meditative method of creating art, which may help reduce stress in addition to building your drawing skills. So why not get experimenting with lines and shapes and begin creating patterns of your own? You may find that it's an addictive form of drawing!