Lace is possibly one of the most intimidating techniques in knitting. It uses thin yarn and tiny needles, and lace seems to have a lot of intricate stitches. But if you're smart about choosing easy lace knitting stitches to start off, you can dip your toes into this terrific technique without feeling overwhelmed.
Lace knitting is made up of yarn overs combined with shaping to make tiny holes in the fabric. Sometimes these holes form a design, like a chevron or a leaf. Other times, the holes are strategic as well because they help to shape the project. With the right combination of yarn overs and shaping, lace knitting stitches can actually be quite easy!
This collection of patterns features easy lace knitting stitches that are ideal for first-time lace knitters as well as experienced knitters who are just looking for a simple yet beautiful lace design.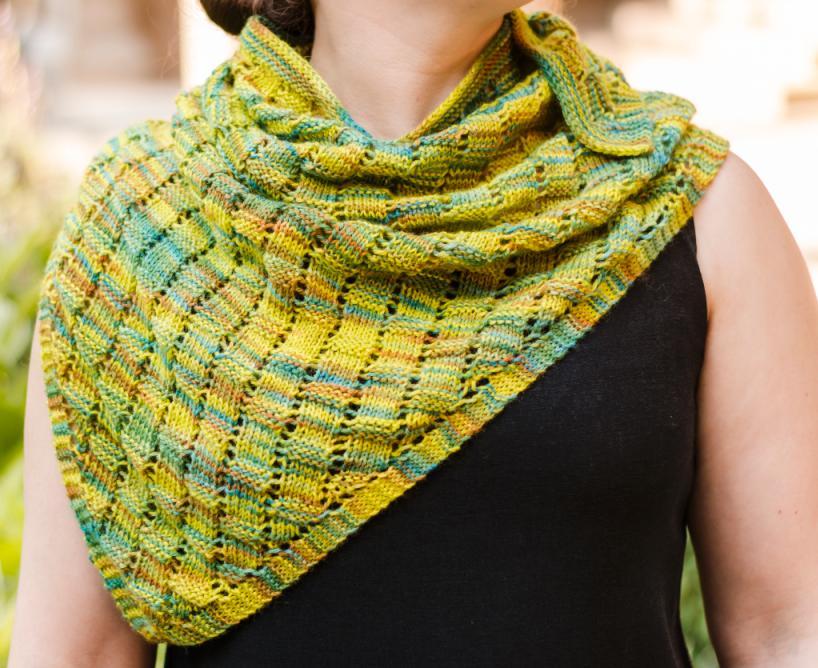 Photo via Craftsy member Happy Fuzzy Yarn
1. Basketweave Lace Shawl(ette)
Increasing and decreasing are major foundations of lace knitting, and this shawl will give beginners plenty of practice with it. The pattern is written so that you can make the shawl as small or large as you'd like, stopping whenever you feel ready.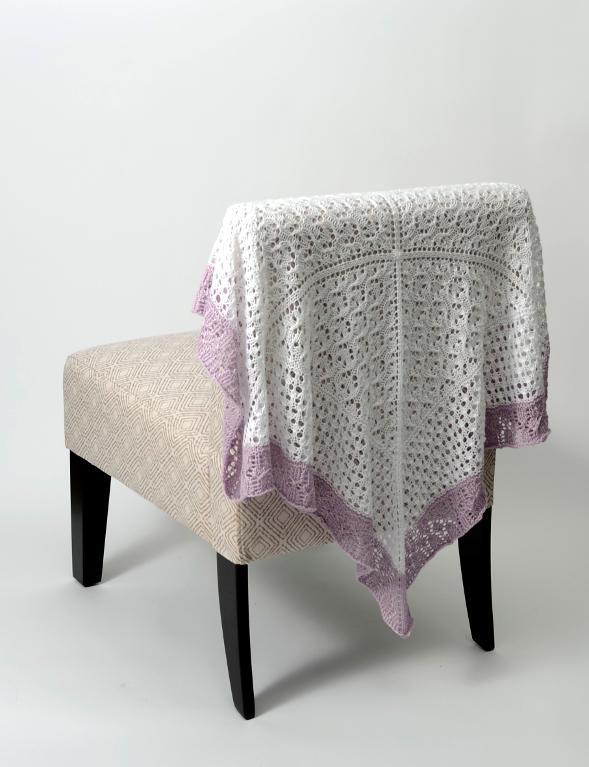 Photo via Craftsy member Universal Yarn
2. Lace Sampler Baby Blanket
Want a lesson on multiple lace knitting stitches all at once? This FREE sampler pattern includes a few different lace stitches to get you warmed up to lace knitting, including different types of increases and decreases.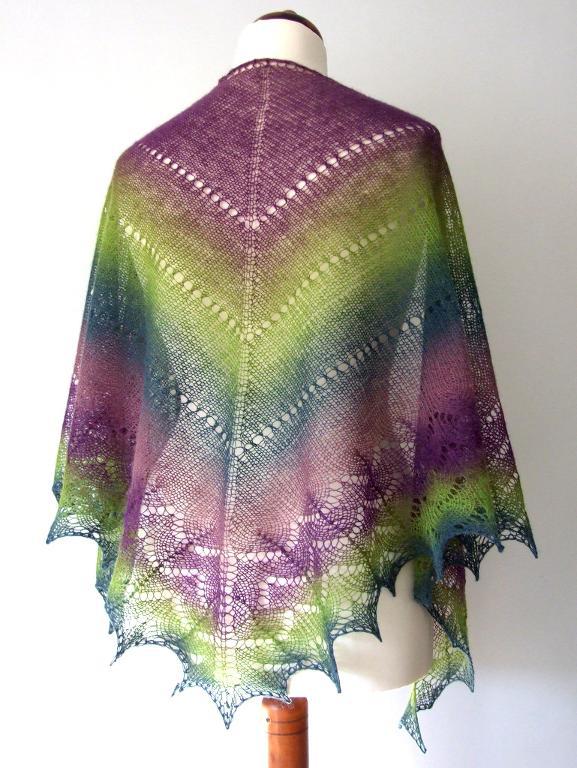 Photo via Craftsy member Amadeit
3. Simplicity Triangle Shawl
Start simple at the neck of this shawl with the usual yarn overs down the spine, then get into the nitty gritty of lace knitting stitches on the edge of the shawl. If lace-weight yarn scares you, practice some swatches with worsted-weight first to get comfortable with the pattern, then give lace weight a try.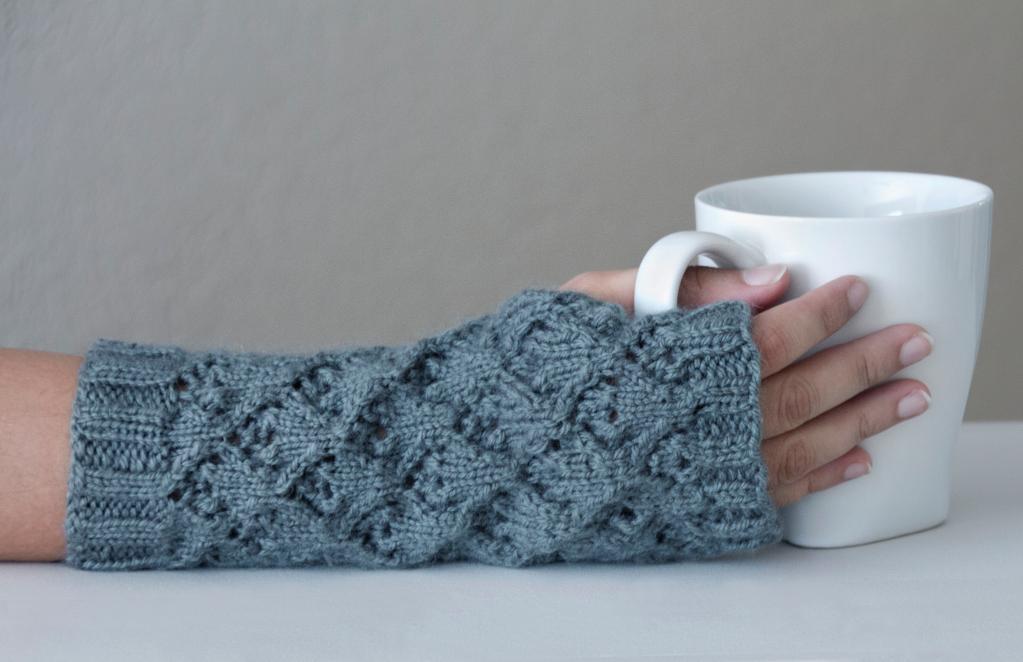 Photo via Craftsy member VMACAULAY
4. Lace Knit Fingerless Gloves
The lace knitting stitches involved in this pattern include the usual suspects: yarn overs, slipped stitches and k2tog decreasing. (By the way, you'll see lots of knitting abbreviations in lace patterns —here's a quick reference to decipher everything.) Beginners can practice the stitch on a swatch before starting the gloves to get comfortable with the pattern. After that, it's repetitive enough that you might even memorize it!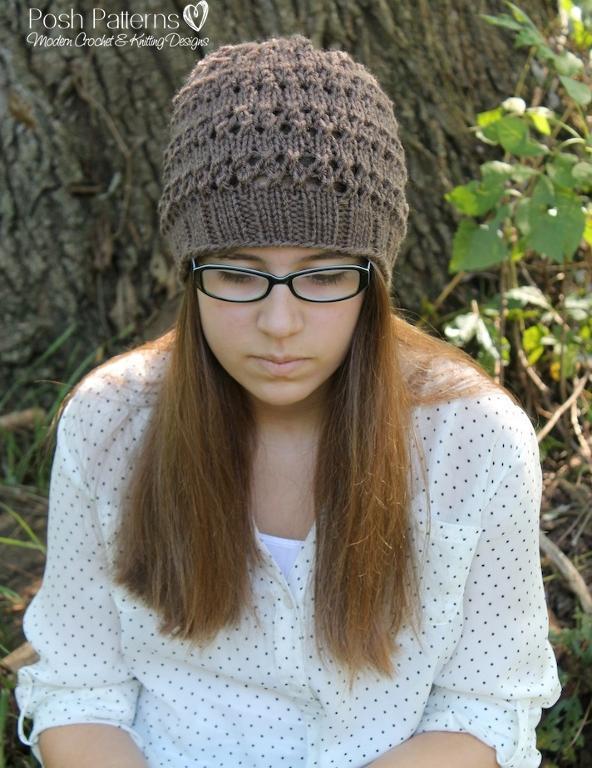 Photo via Craftsy member poshpatterns
5. Eyelet Lace Hat
You'll see the word "eyelet" often in relation to lace knitting. Eyelet just means that you're creating a little hole that is put there on purpose to create a design. In the case of this hat, the small holes are knit every few rounds to break up the plain stockinette stitch. Eyelet is easy enough on its own, but this one is made even easier thanks to the repetition across multiple rounds.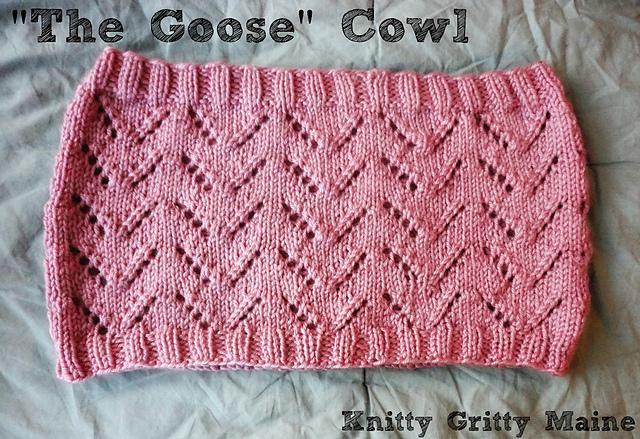 Photo via Craftsy member Codi Hudnall
6. "The Goose" Cowl
Lace stitches like the one featured in this cowl are easy because the repetition becomes predictable after a couple of rounds. That means that once you get the hang of it, you can focus more on making lovely stitches look instead of staring at a chart or pattern instructions.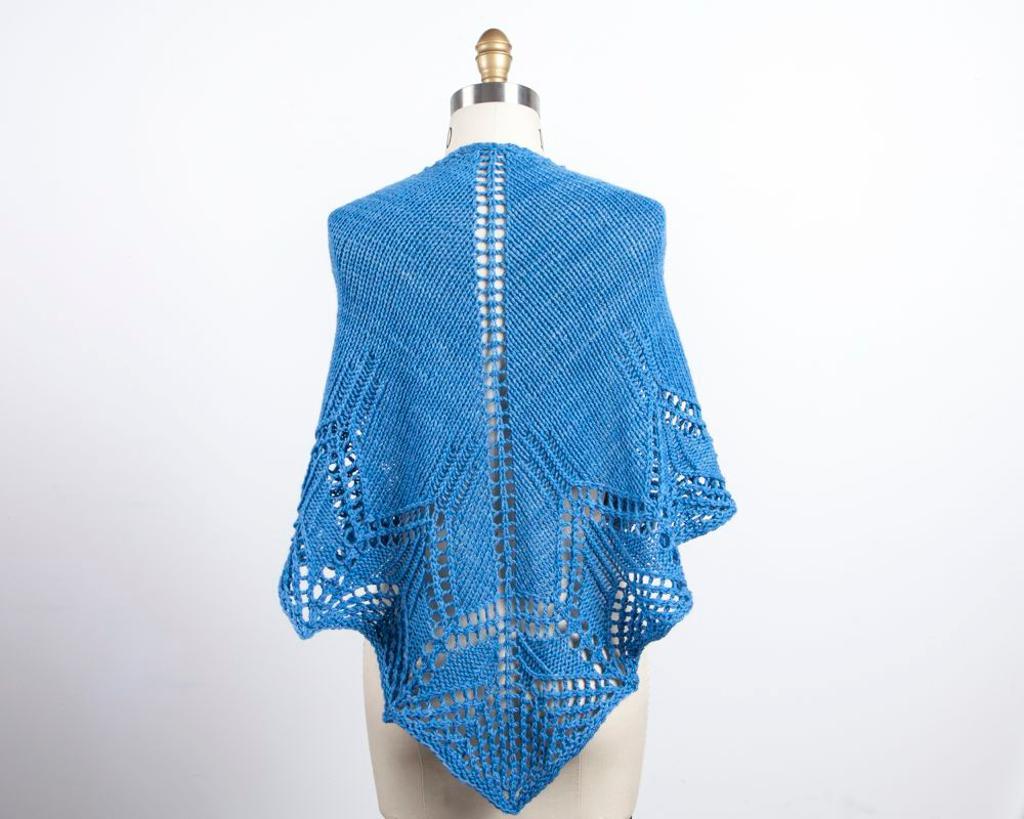 Photo via Craftsy instructor Anna Dalvi
7. Waterspout Shawl
This pattern is ideal for beginners as well as seasoned knitters who want a new perspective on lace knitting. The shawl is available exclusively to Craftsy members enrolled in Anna Dalvi's My First Lace Shawl class. I'm enrolled in this class, and I loved all the new tips and tricks that I learned from Anna, even though I had already knit lace shawls in the past.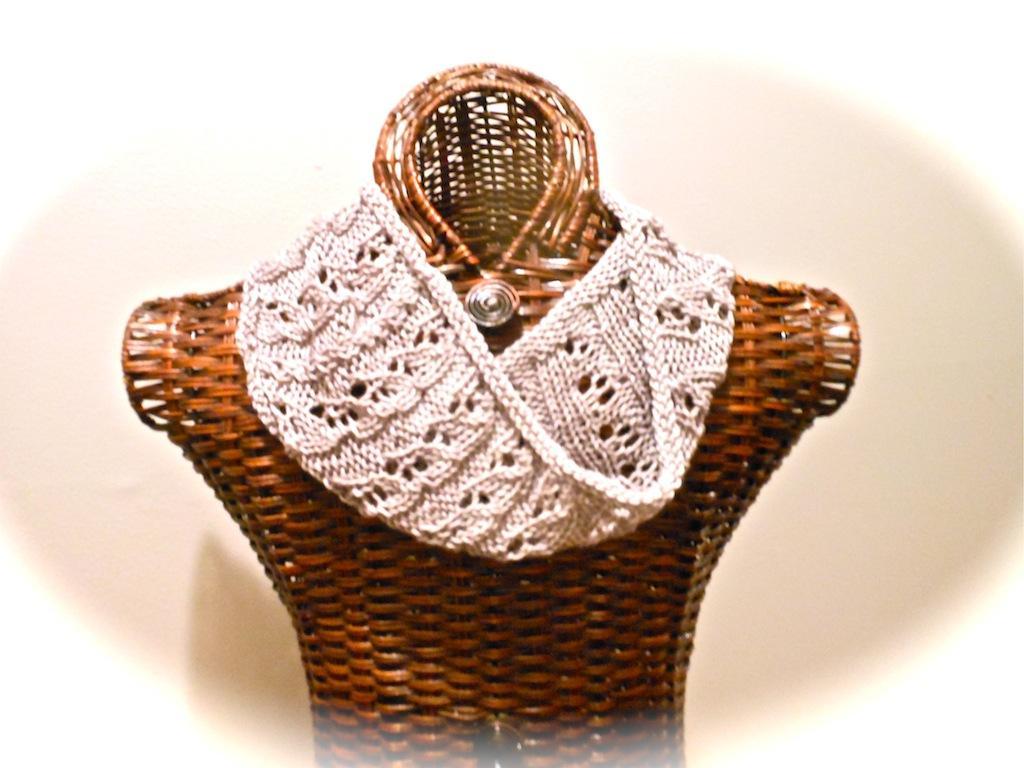 Photo via Craftsy member Heirloomlace
8. Easy Lace Cowl
This gorgeous lace is a great intro to a very common lace stitch written as "sl 1, k2tog, psso." This is a decrease that not only evens out your stitch count after the yarn overs but also makes a very pretty design on the cowl.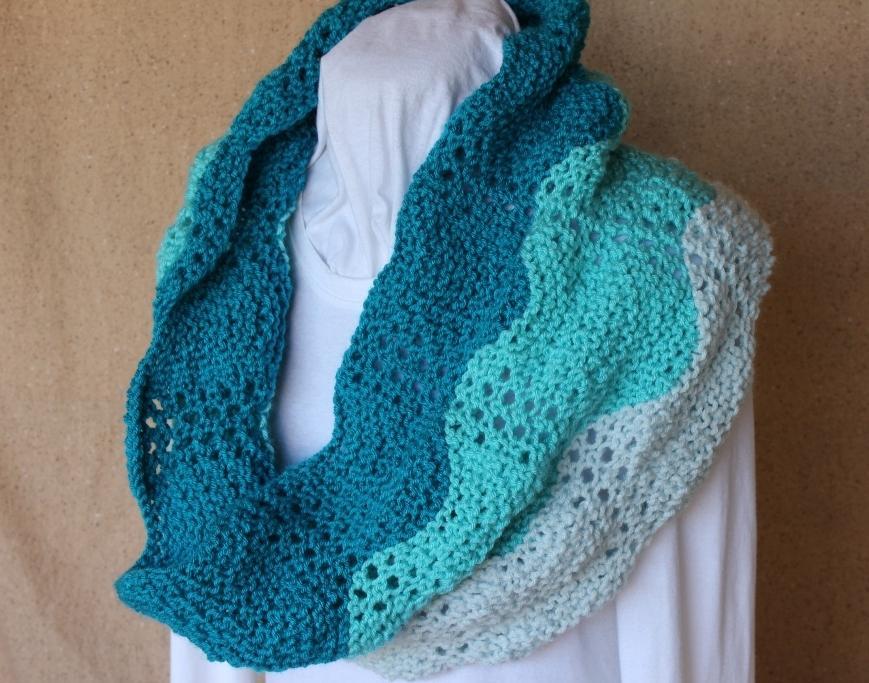 Photo via Craftsy member KimberleeG
9. Lace Ripple Knit Cowl
This cowl is stitched with worsted-weight yarn, so it's a great way to practice lace stitches without the lace yarn. The cowl can also be knit in one solid color if that's easier for practicing. You'll quickly memorize the four-round repeat, leaving you plenty of freedom to focus on those yarn overs.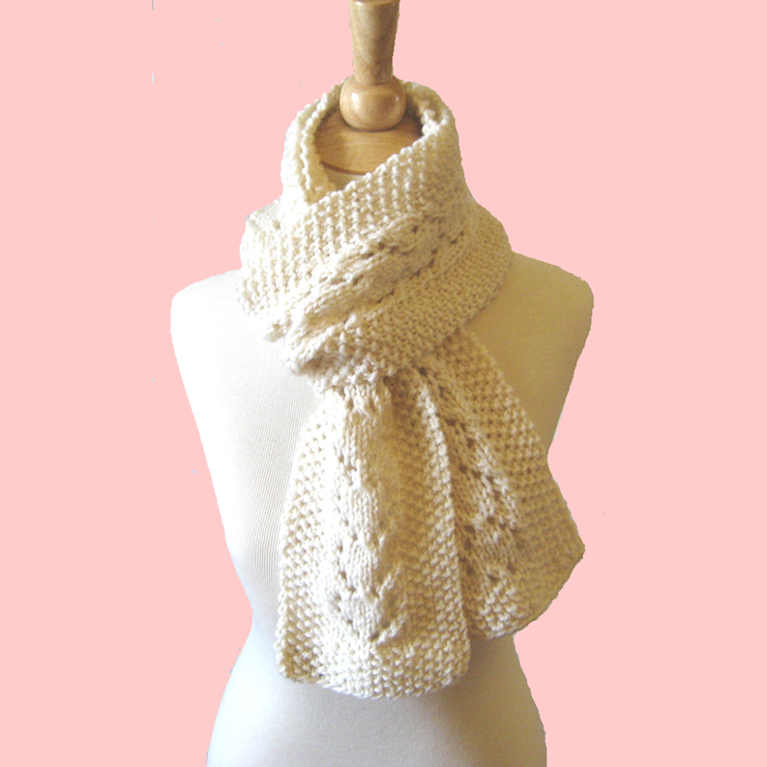 Photo via Craftsy member KnittingGuru
10. Heart Lace Knit Scarf
If you can knit and purl, the pattern will explain the rest! The lace pattern is charted and written, so you can compare and practice whichever you like. The pattern doesn't use abbreviations, and all the charted stitches are explained — ideal for the beginner who wants some extra guidance.