Learning to knit a yarn over is a great tool to have in your knitting bag of tricks. This stitch is an easy way to make an increase or, add lace detail, or when paired with a decrease, a buttonhole. 
What is a yarn over?
When making a yarn over you are adding a new stitch while making an intentional hole in your fabric. If you are working yarn over increases along a raglan line in a sweater, this will give you a nice lacy line along the raglan. The hole they create will generally be a bit bigger than the needle you are using. 
When do you use a yarn over?
Yarn overs can be done as increase in anything! Sweaters, shawls, even socks, yarn overs can go anywhere you'd like to place a hole or when creating a lacy fabric.
How to knit a yarn over
Step 1:
Start by knitting to where you'd like to place the yarn over. (I placed my yarn overs every 3 stitches.)
Step 2:
Bring the yarn forward. (Note: Because we are working in stockinette stitch, our yarn is in the back).
Step 3:
Wrap the yarn around the needle.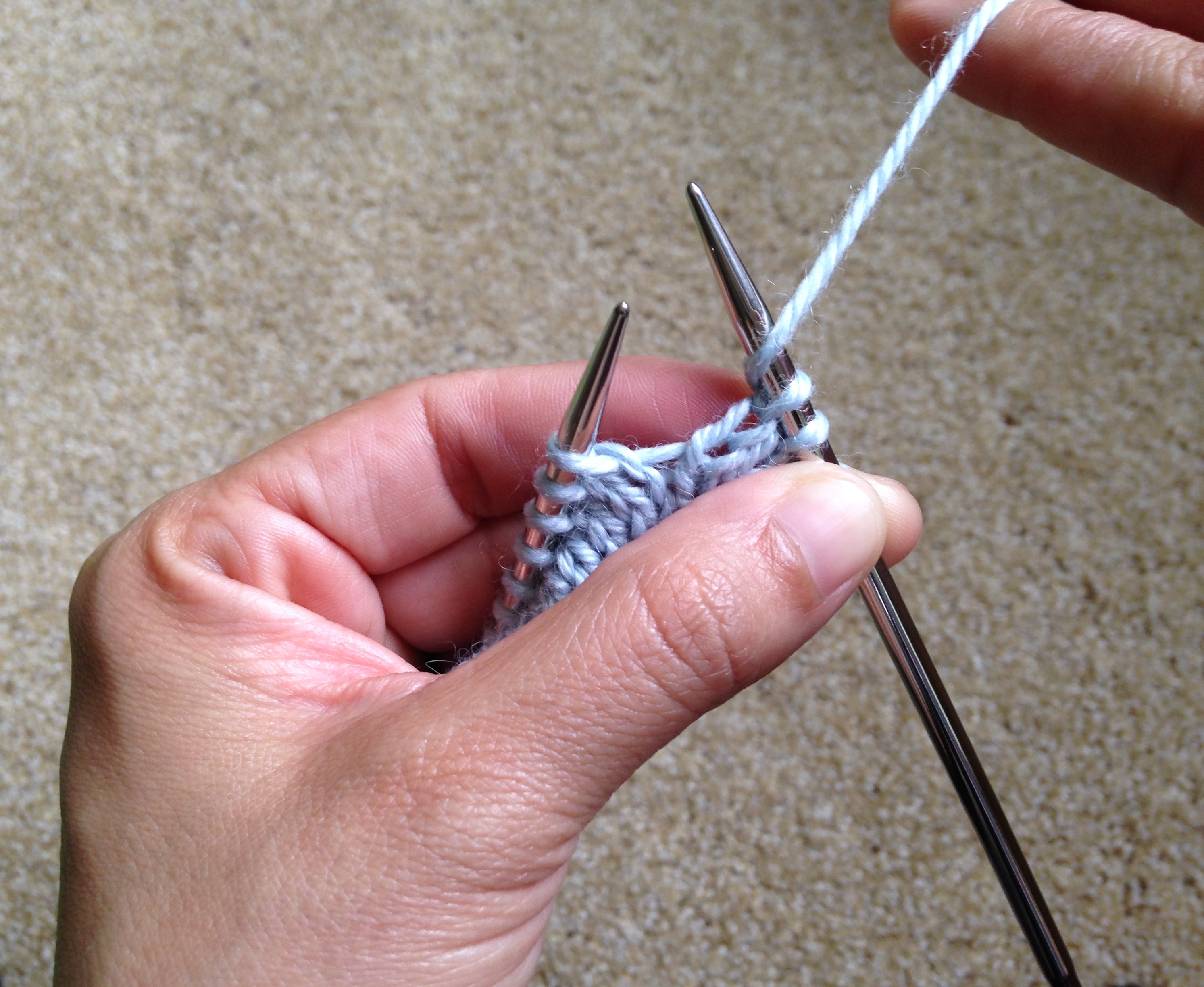 Step 4:
Knit into the next stitch. (I did a knit 2 together (k2tog) for this swatch so as not to increase my stitches.)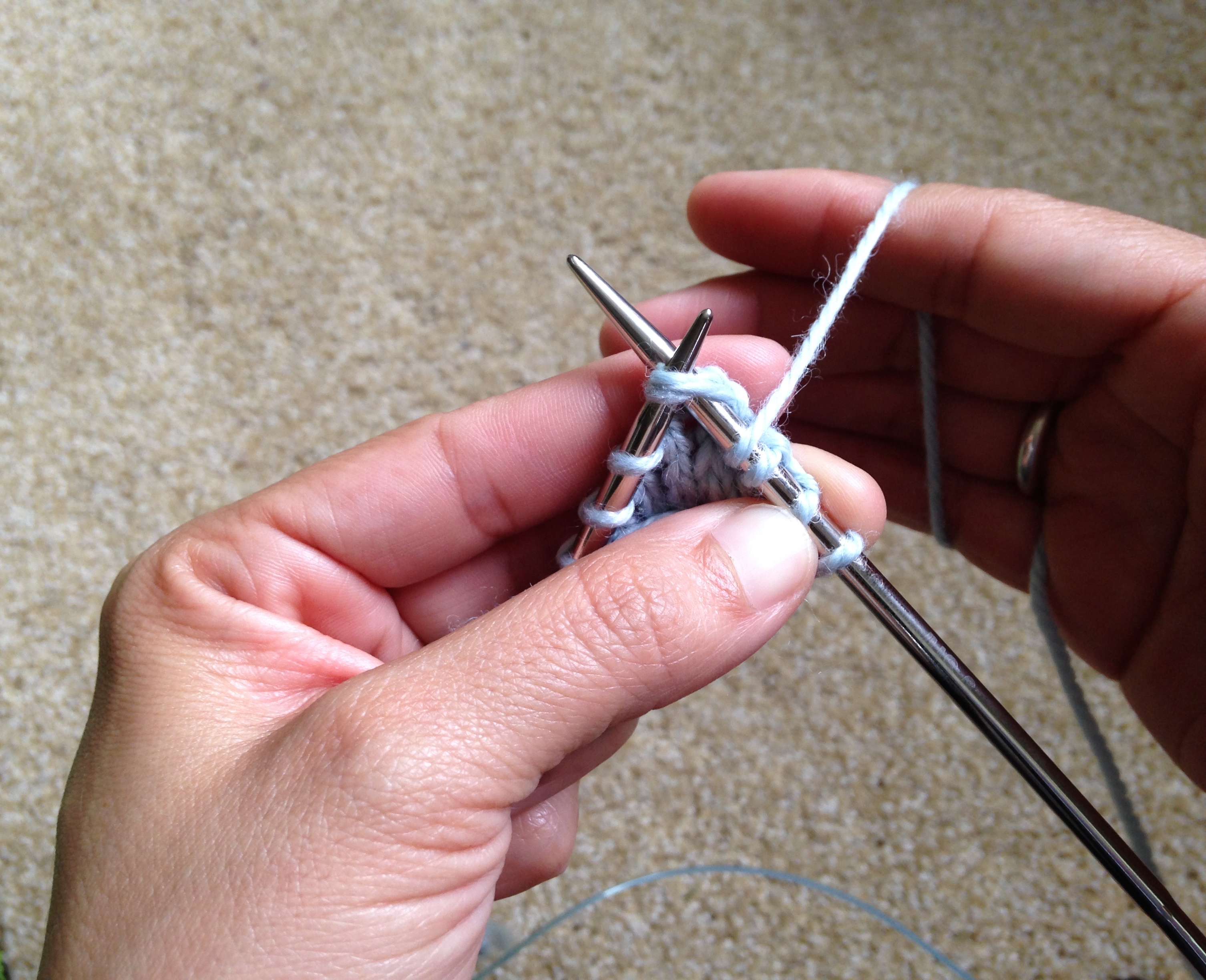 Continue working the yarn overs wherever the pattern indicates.
On the wrong side
Since we are working this swatch in stockinette, we will purl the stitches on the wrong side. When you come to a yarn over, just purl into that as you normally would. 
Here we have worked a row of 4 yarn overs.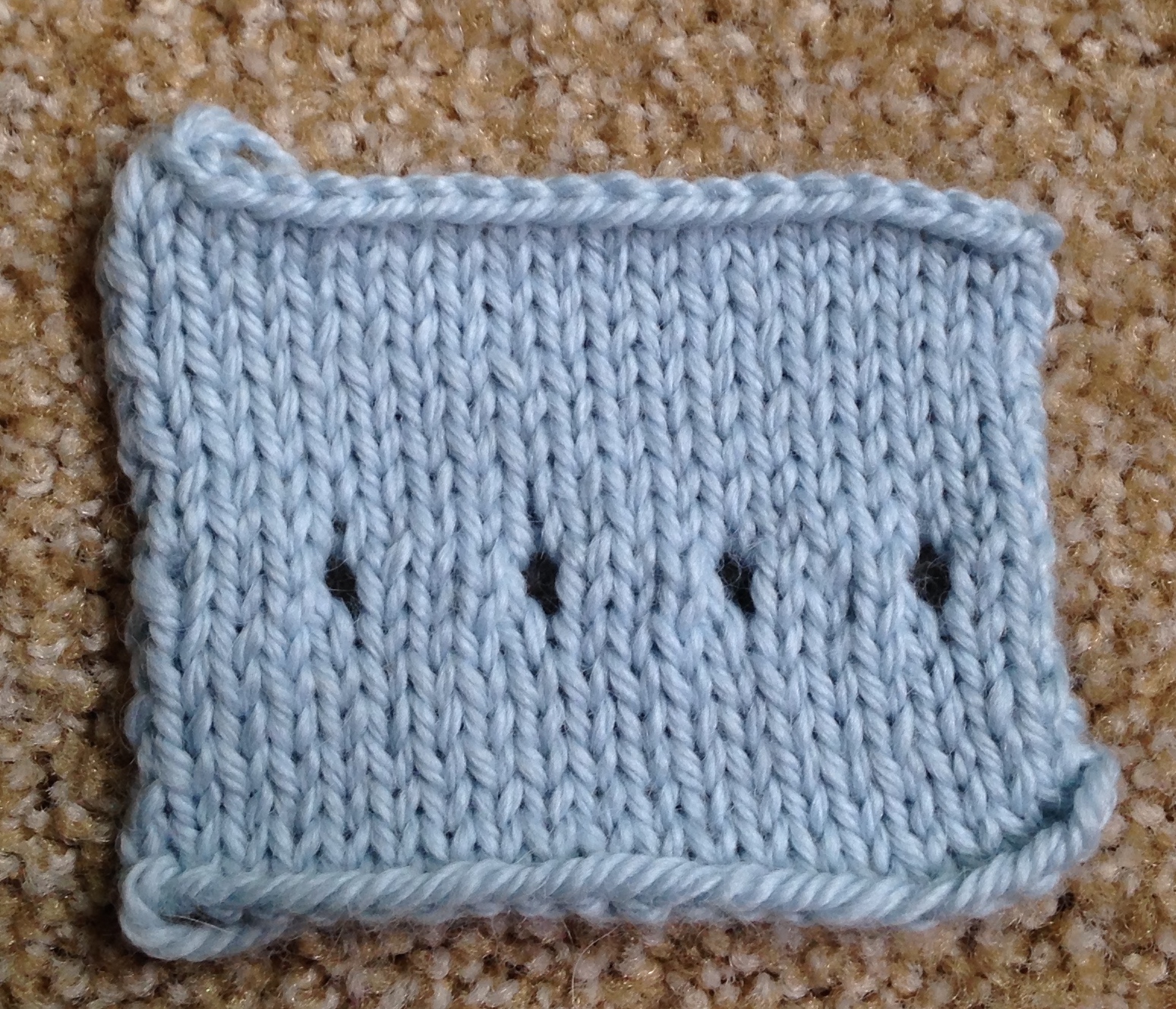 Now that you've seen how easy a yarn over is to create a new feature in your knitting, check out these patterns that would make great lacy coverups for summer.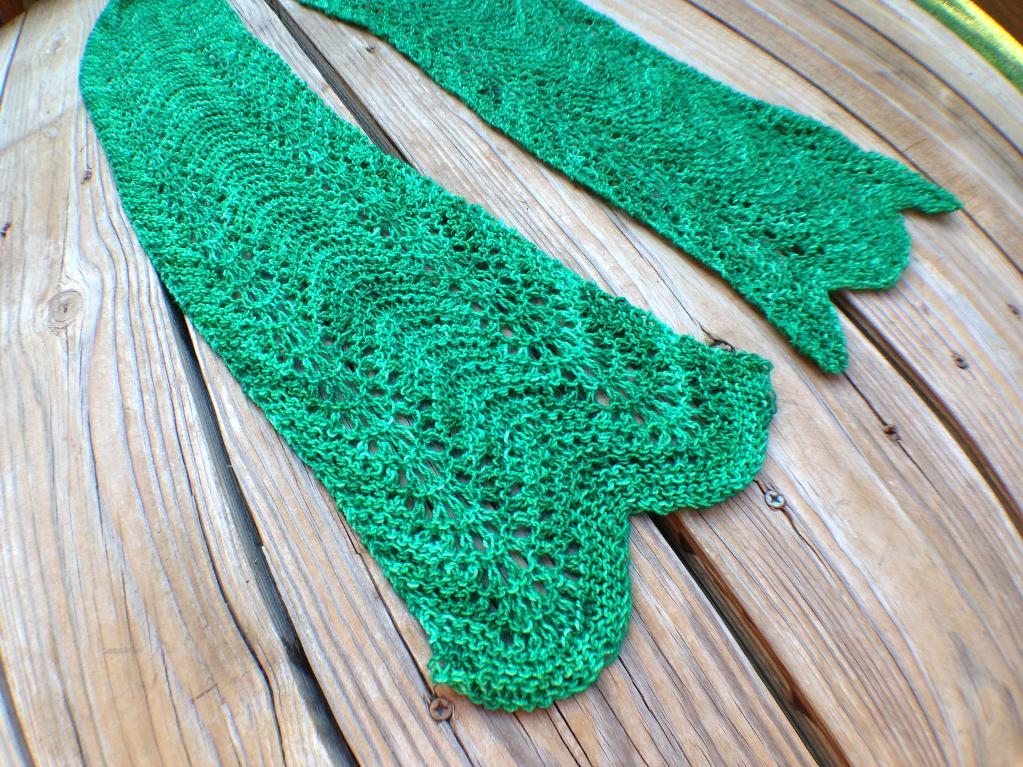 Photo via TreasureGoddess
Textured Shale Sock Yarn Scarf
Garter stitch and yarn overs are paired to create this simple scarf with a lot of impact. There is no purling in this pattern so it's perfect for beginners! It also uses only 400 yards of sock yarn, a great way to use up that special skein of sock yarn we all have in our stash.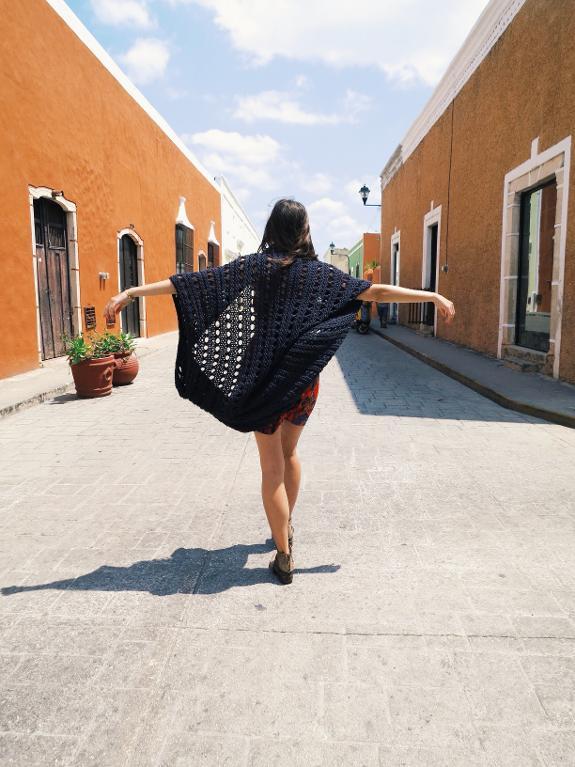 Photo via Craftsy member Two of Wands
Beach Cape
Knit with a worsted weight cotton blend on extra large needles, this lacy cape will be knit just in time for your next beach vacation. A basic shape along with some basic knit stitches, this would make a great project for an adventurous beginner.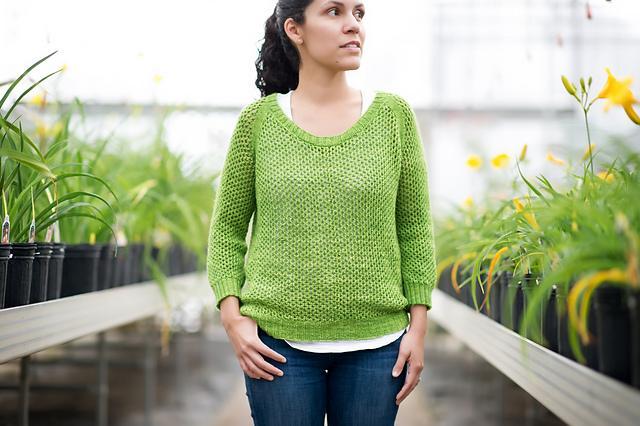 Photo via andrea_knits
Firefly July
For a more adventurous pattern, this lightweight pullover features mesh done with two yarn overs together with deep neckline shaping. Knit with a fingering weight yarn, this makes a light and airy pullover for chilly summer nights. 
I especially like using yarn overs to make a quick and easy buttonhole. What projects have you used yarn overs in? Explore more of the basics with the Craftsy class Knit Lab with Stefanie Japel.