You're excited about starting out with acrylic painting. You're stocked up with all the proper supplies. You've set up your easel and you're ready to go. But what on earth should you paint? We've to plenty of easy acrylic painting ideas to get you started!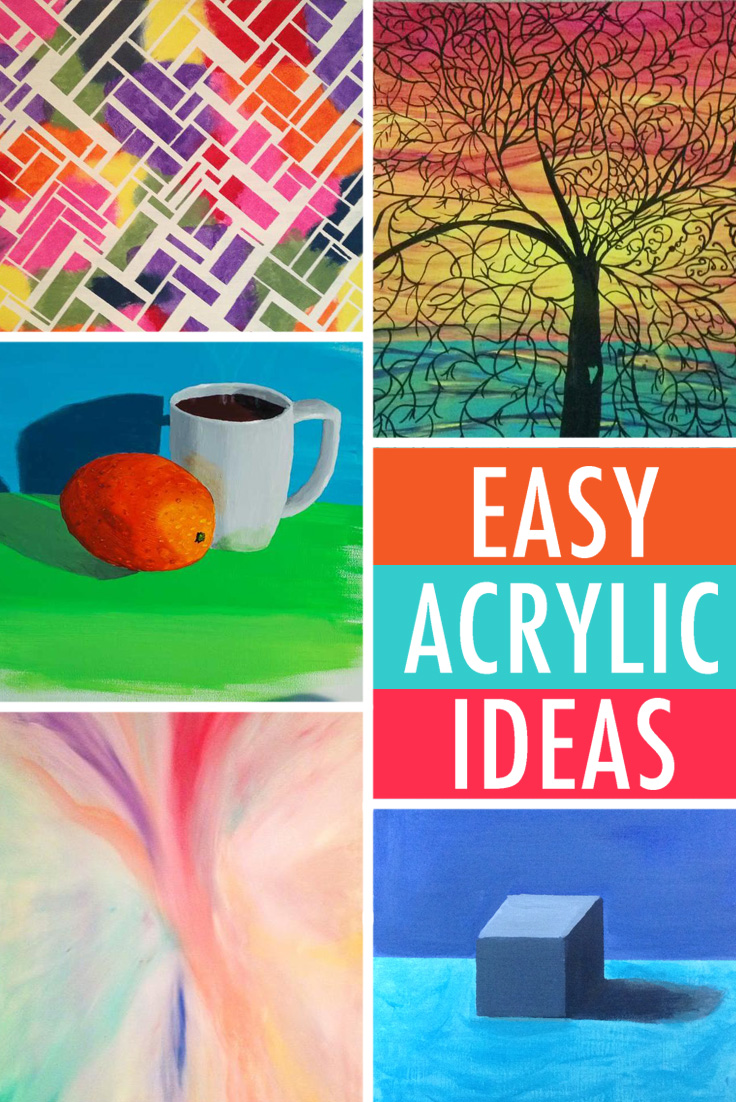 Choosing a subject matter can be difficult, especially for new acrylic painters who are looking to build skills. This post is dedicated to delivering easy painting ideas that are inspiring but not so difficult that they're discouraging.
While the paintings below were not all done by beginners, all of these techniques described are suitable for brand new painters and painting veterans alike.
Grab your acrylics and start with one of these easy painting ideas!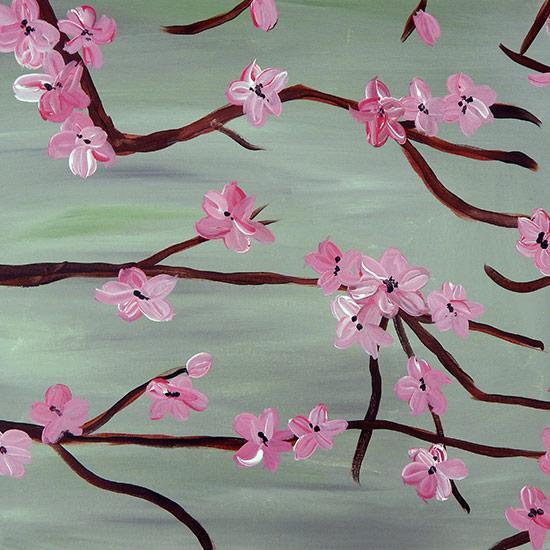 Cherry blossoms via Eric Danielson
1. Flowers
Flowers are a wonderful subject matter for the new acrylic painter. For one thing, they are a forgiving subject matter — it's easy to "get" that a painted object is a flower, even if it is not quite realistic.

Plus, painting flowers can help you grow as a painter. Perhaps you'll start by making simple flower shapes; then, you might progress to mixing variations of color and creating faceted hues in your blossoms. Before you know it, you may be creating beautiful, realistic flower paintings. 

<!–

Want to learn more about painting florals in acrylic? Try the FREE Bluprint course Painting Flowers in Acrylic.

–>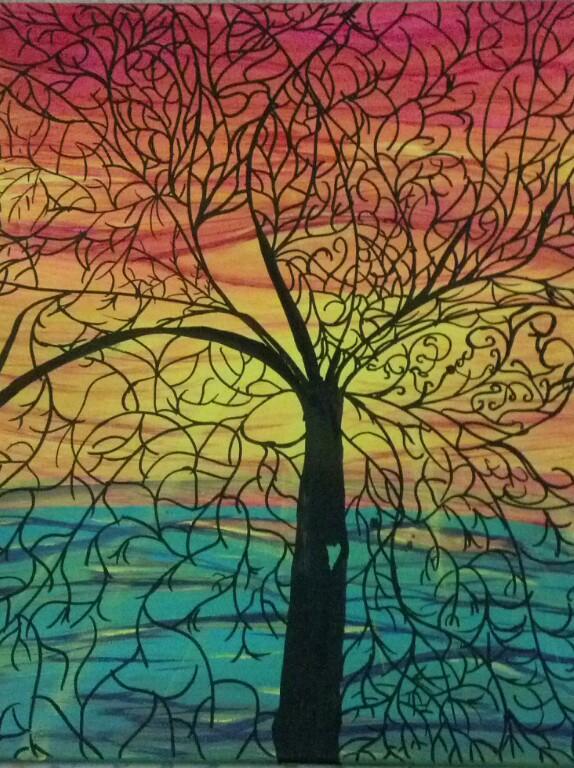 Tree painting via bullock.j1773634
2. Silhouettes
Silhouettes, especially nature-inspired ones, can be an inspiring way to develop your acrylic painting skills. In the above painting, a beautiful multicolored gradient forms the backdrop of the piece, and then a dark silhouette of a tree takes up the foreground.
While the agilely rendered painted tree has some quite complex shapes and loops, when you look at the trunk, you realize that all of those complicated shapes root from one fairly simple shape.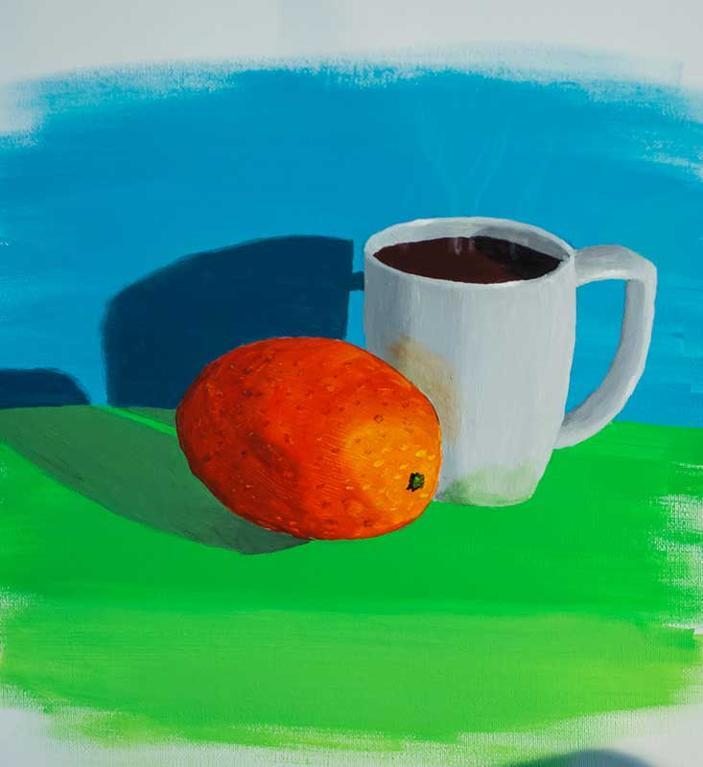 Still life Suzette Edwards
3. Still life
It might seem like still life paintings are something best left to the master painters of the 18th century, but it's a style accessible to even beginners — really!
The Craftsy course Acrylic Painting: Basics and Beyond teaches you how to build details to form a recognizable still life like the one pictured above, starting by painting basic shapes in different colors and. Believe it or not, the above painting was only Suzette Edwards' second-ever attempt at still life painting.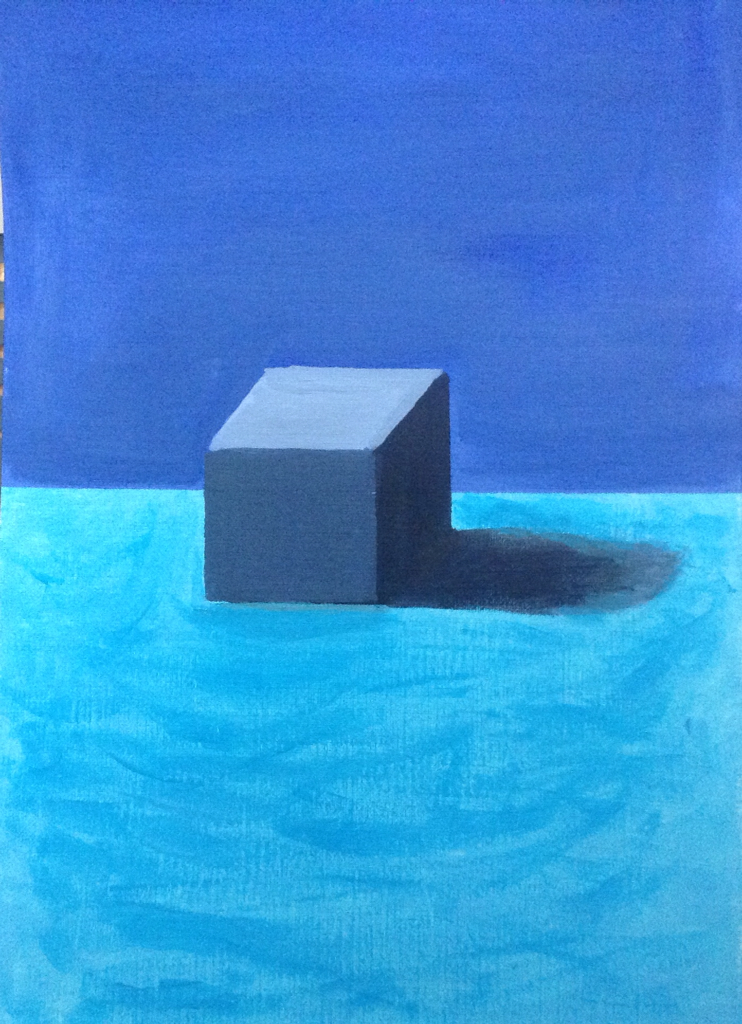 Cube via moscosoca6763836
4. 3-D Shapes
If tackling real objects in a still life seems too lofty a goal, you can start by painting shapes. This easy painting idea can be a gateway to painting more involved still life compositions.
In the above painting, the painter explored shape, tone and depth by using a monochromatic palette. This is a wonderful way to begin learning the language of shape and form and how to create it with different variations of a color.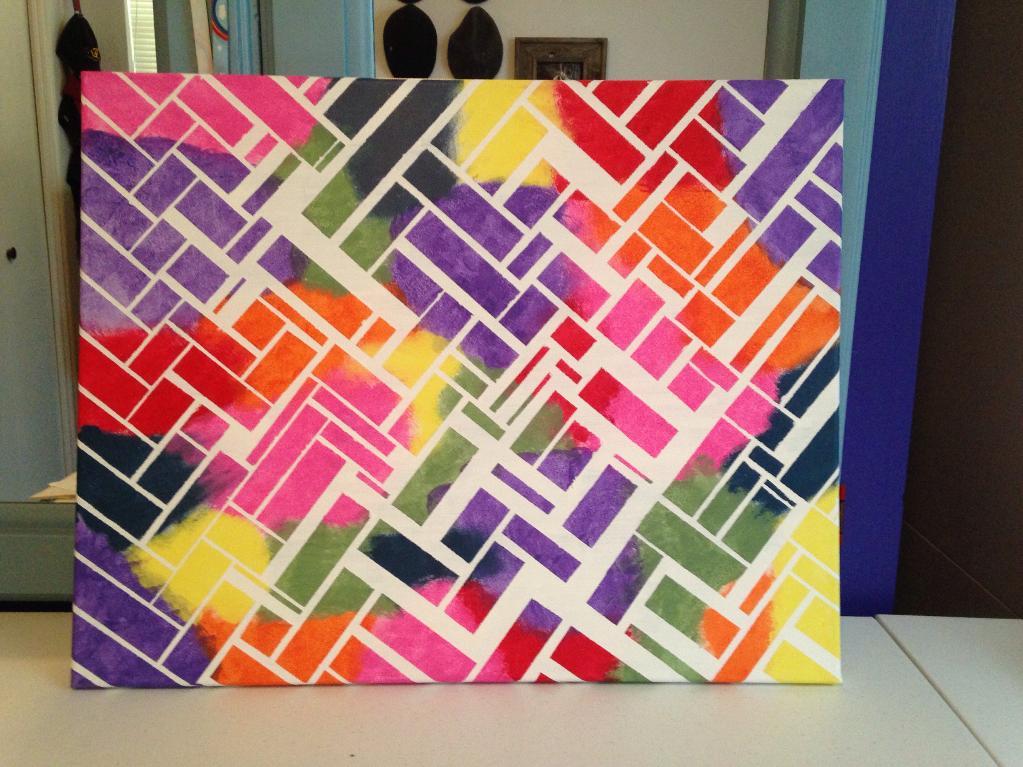 Colorful stripes Mrs. E Wilson
5. Clever lines
How cool is this easy acrylic painting? The good news is that, as complex as it looks, even beginners can experiment with the same methods used to create this magnificent work of art.
The secret is simple: painter's tape! Apply the tape all over your canvas in a geometric configuration, and then paint on top of it in abstract bursts of color, as shown. Once the paint dries, you can remove the tape, and the areas the tape covered will remain white, making for a striking, modern looking painting.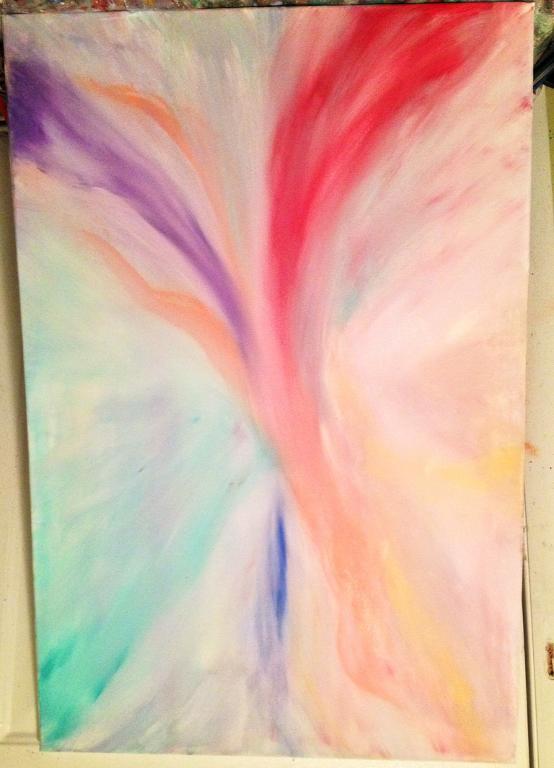 Abstract painting via rileychap2957179
6. Abstract 
The best way to get better at painting is by painting. Simple! That's true whether you explore realistic, painterly renditions of objects or you create abstract, non-representational art.

Abstract art can be an easy way to just start painting and have fun. How do you do it? You simply put paint on paper and experiment. Pretend you're Jackson Pollock and fling paint at the canvas, if you wish.

Abstract art is an easy way to get started with acrylic because it's a stress-free, experimental way of creating. Anything goes! Maybe you put a line of paint on the canvas and smear it with your finger or a dry brush to create a fascinating gradient. Your first try might not look as refined as the dreamy landscape above, but you'll definitely have fun.

<!–
FREE painting prompts: Get your list now
Discover a downloadable list of 140 painting prompts that will keep you feeling inspired and excited about your art. Get my free prompts »

–>