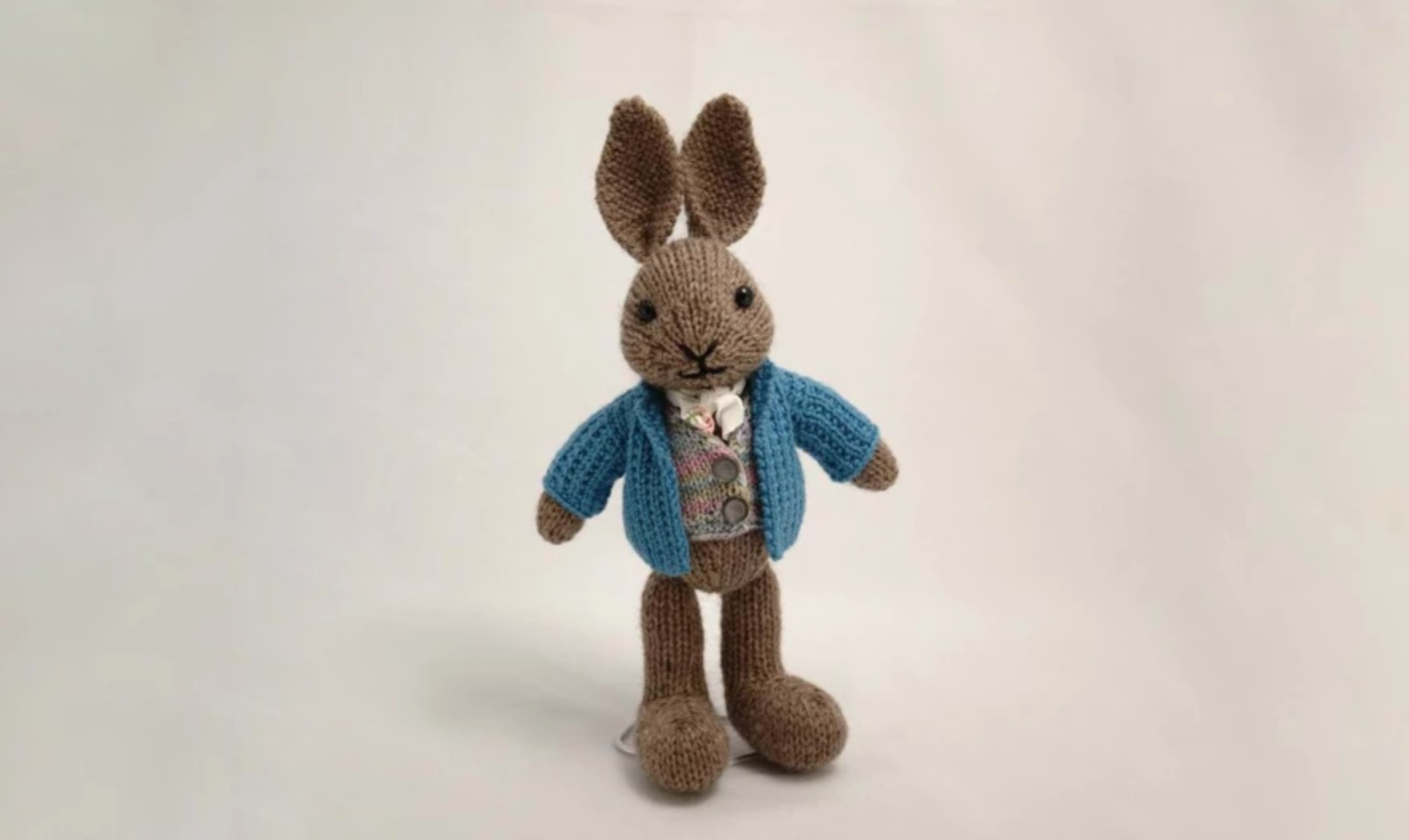 The weather is warming up, but don't you dare put those knitting needles away. You can spring into Easter with these colorful knitting patterns. From adorable bunnies and chicks to egg accessories galore, you're guaranteed to find the perfect project for feelin' extra festive.
1. Knit Easter Bunny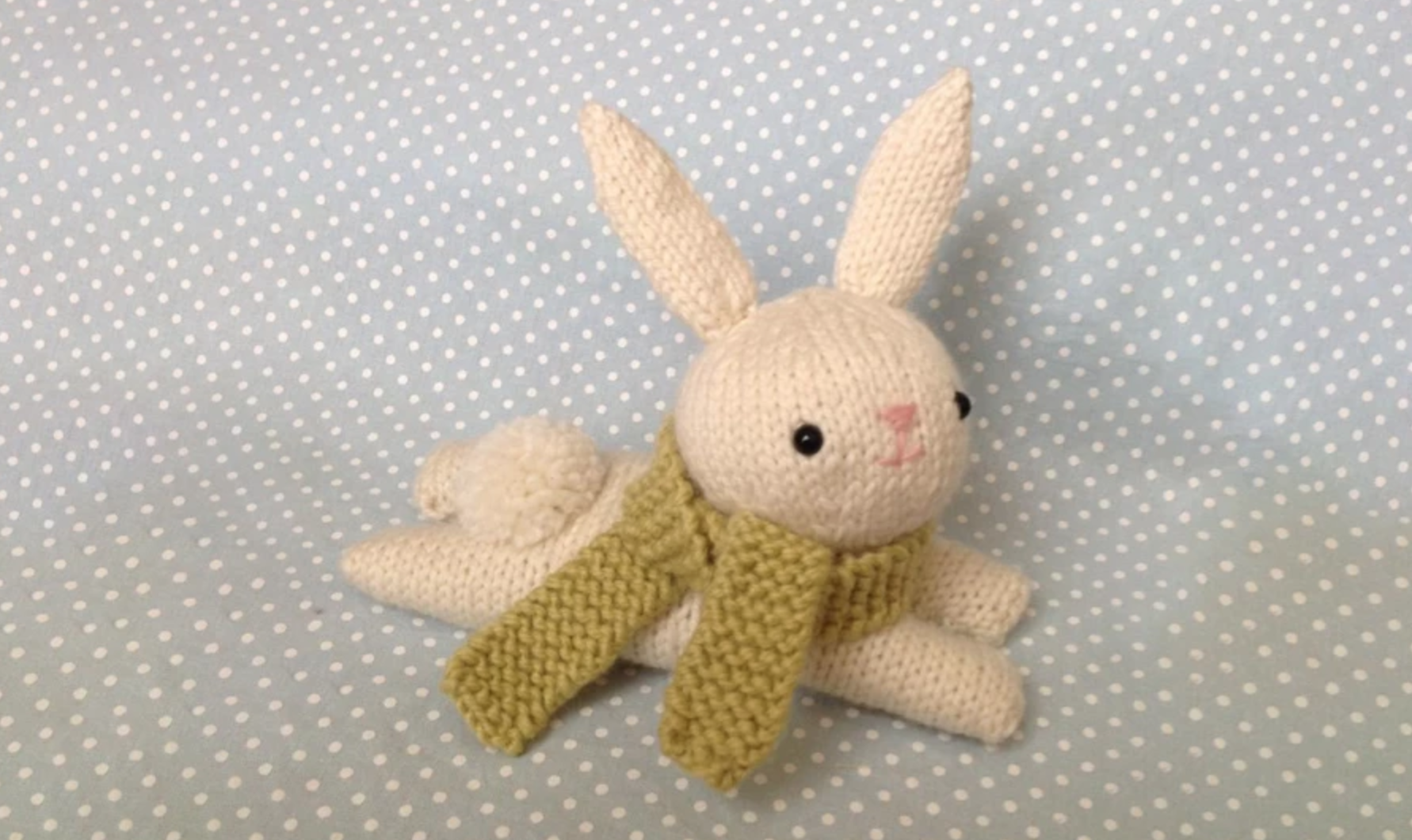 This bunny's ready to eat lots of Easter candy — and he'll look good while doing it thanks to his snazzy scarf. Top him off with a pom-pom tail and you'll have the cutest critter around.
SHOP THE PATTERN
2. Daffodil Bouquet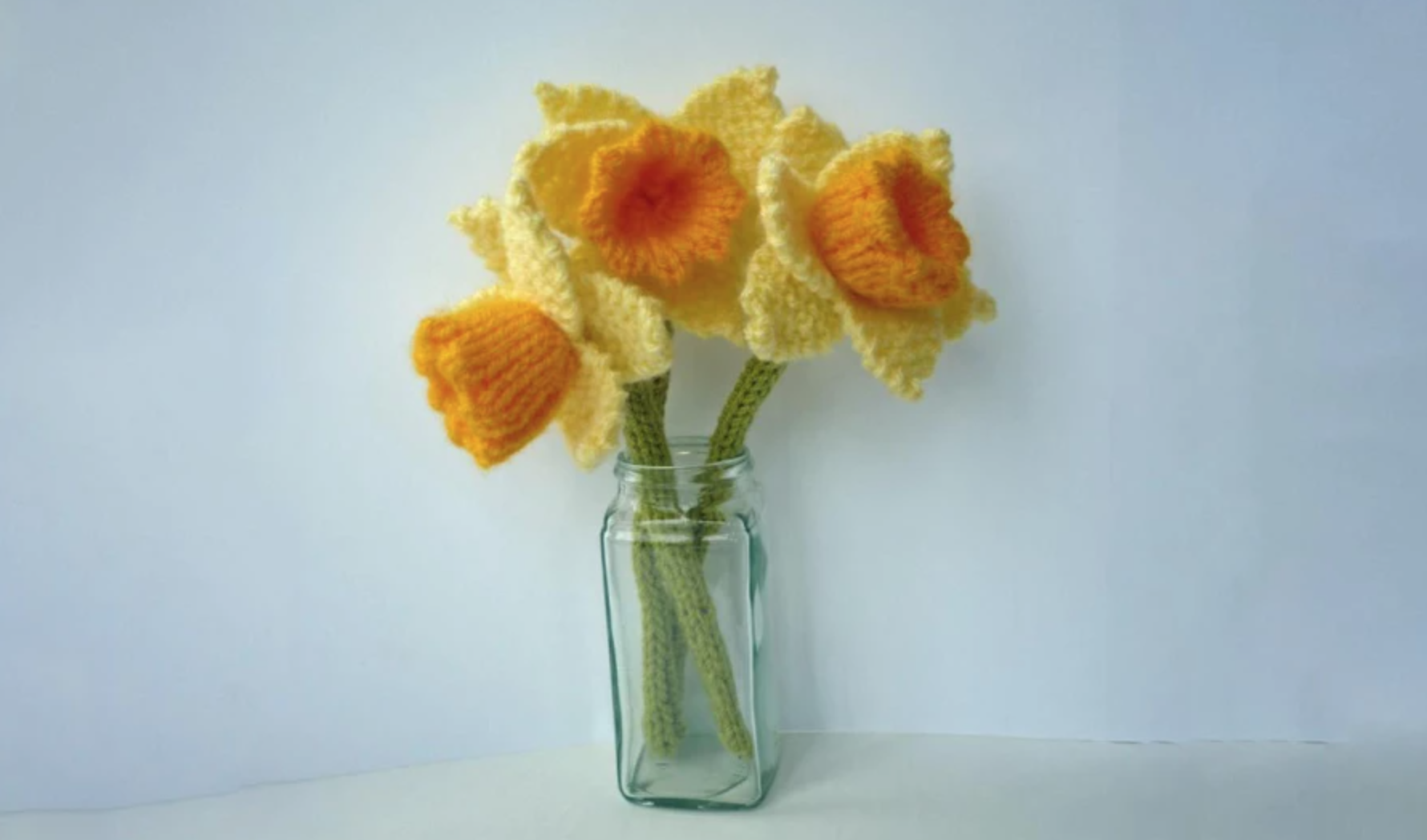 Add a little color to your home with a vase full of daffodils that won't ever wilt. Bonus: when you're done, you can use leftover yarn scraps to make a matching custom vase.
SHOP THE PATTERN
3. Arm-Knit Bunny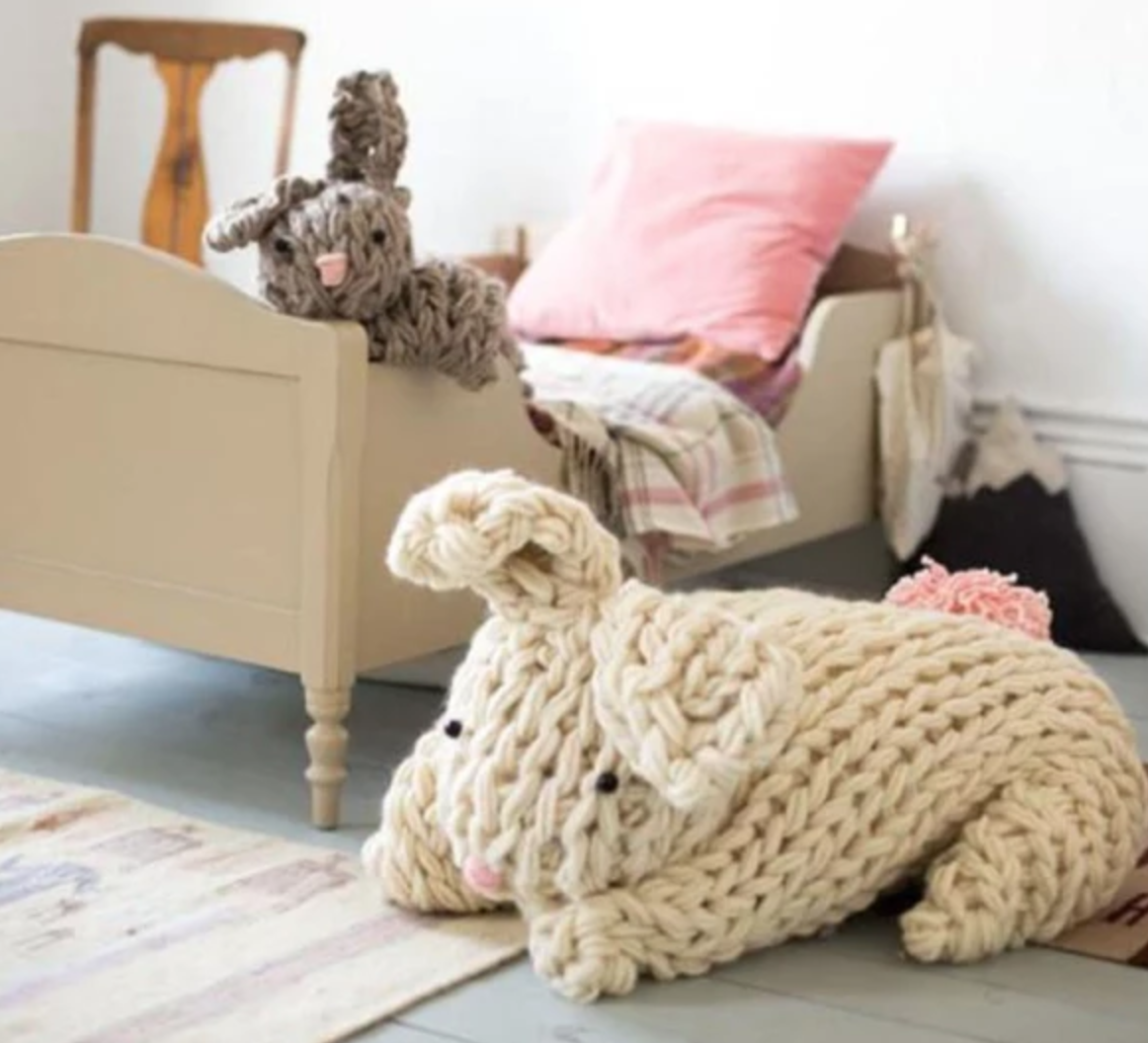 Giant yarn isn't just for arm knitting pillows. This oversized bunny is a cozy Easter project anyone would adore.
GET THE PATTERN
4. Best-Dressed Bunny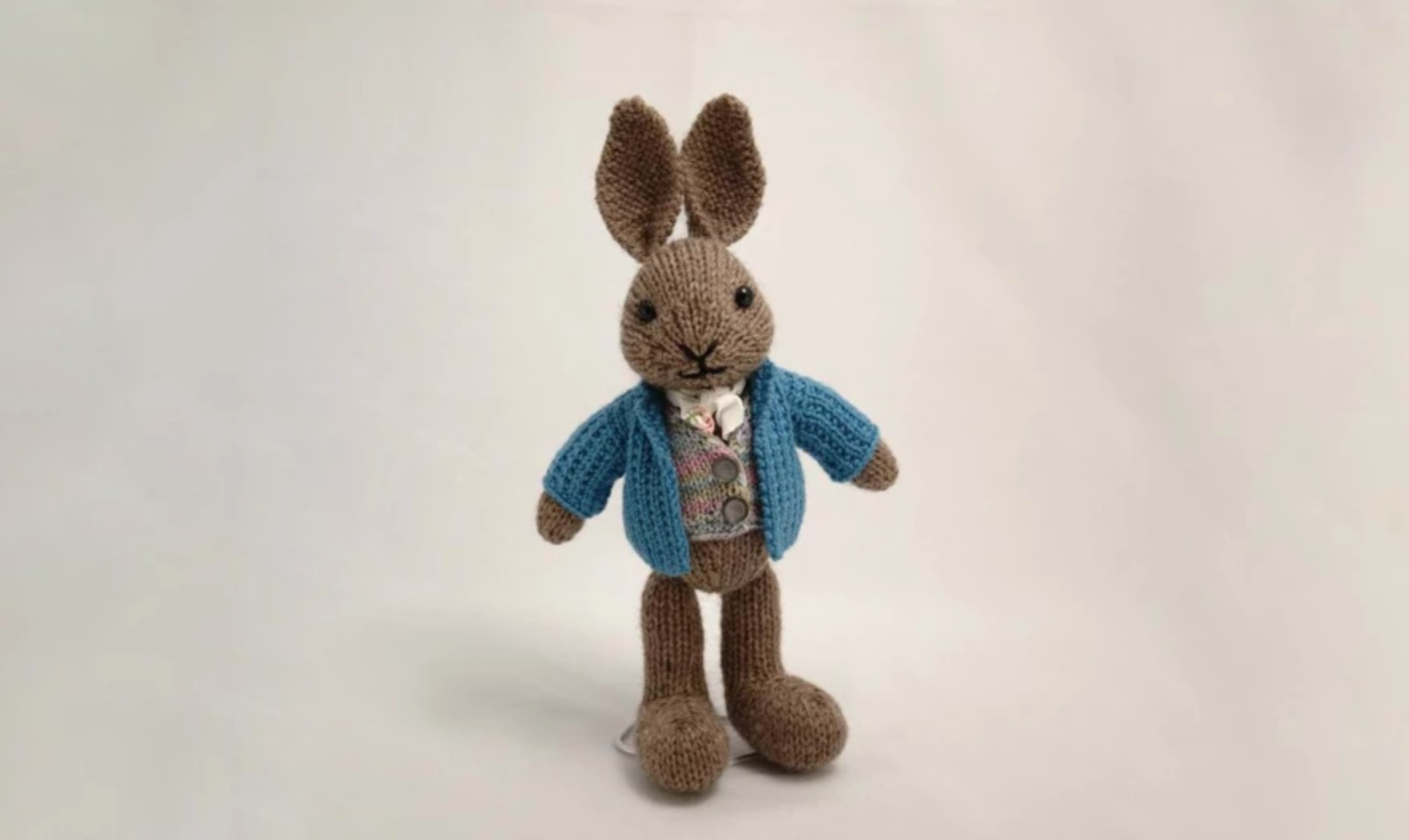 Picture a miniature jacket and waistcoat knit with delicate fingering weight yarn, all assembled on one well-dressed bunny. Does it get any cuter than that?! It actually does, 'cause this adorable pattern comes with three different outfits you can dress your critter in.
SHOP THE PATTERN
5. In-the-Round Rabbit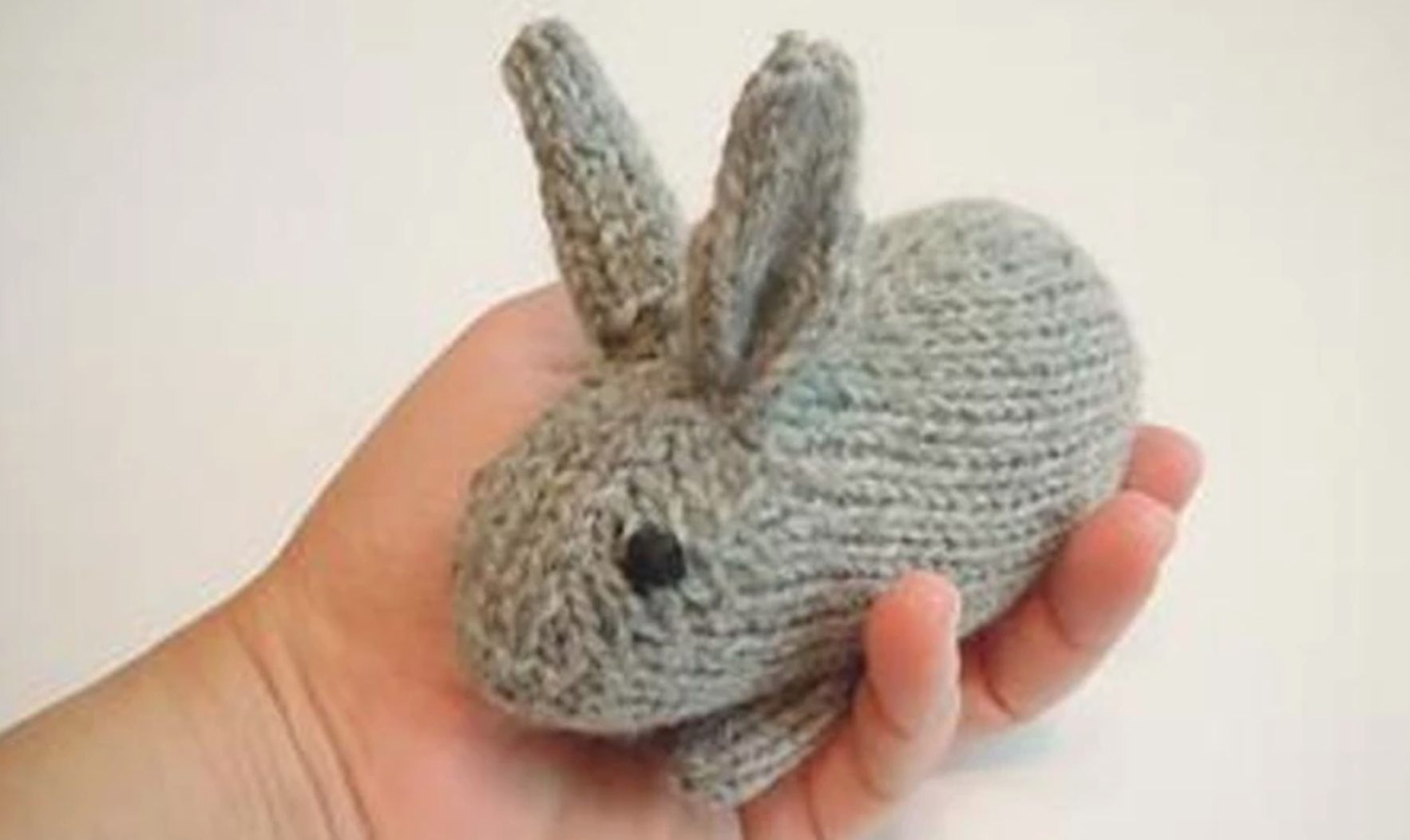 This little guy will hop off your needles in no time at all. Knit in the round, he's made entirely in one piece — well, except for the legs, which are seamed.
GET THE PATTERN
6. Hen and Her Chicks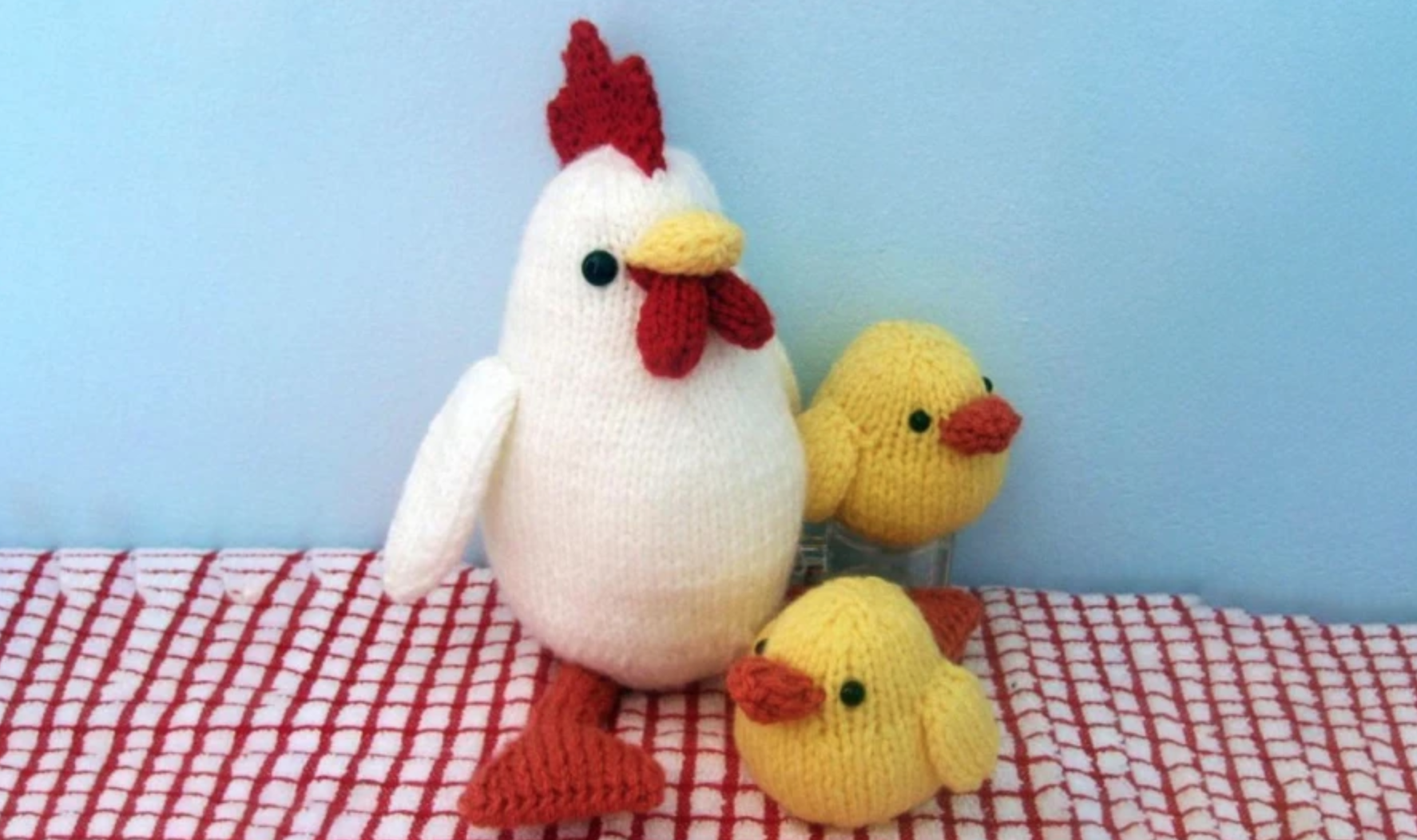 Rabbits aren't the only classic Easter animal. These knit chicks are quick to craft, call only for simple stitches and are really clucking cute.
SHOP THE PATTERN
7. Checkered Easter Egg Hats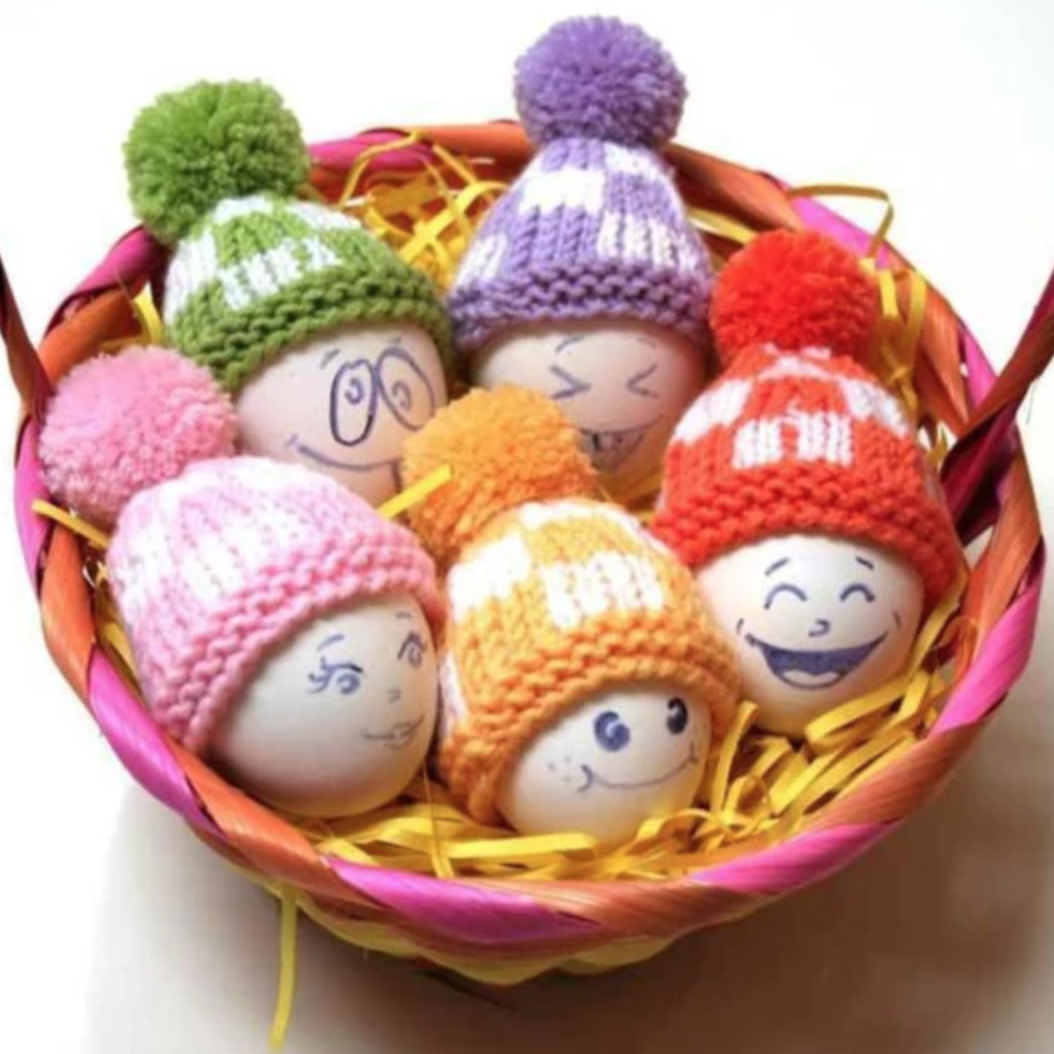 Why dye eggs when you can make them just as colorful with knitting? Go on and put all your eggs in one basket and stitch these tiny hats to go with 'em.
GET THE PATTERN
8. Dyed Egg Sweater
Knit a sweater sideways and perfect your short row shaping. You'll also get a how-to for dyeing wool with Easter egg dyes to bring out a crazy pop of color.
GET THE PATTERN
9. Elderberry Bunnies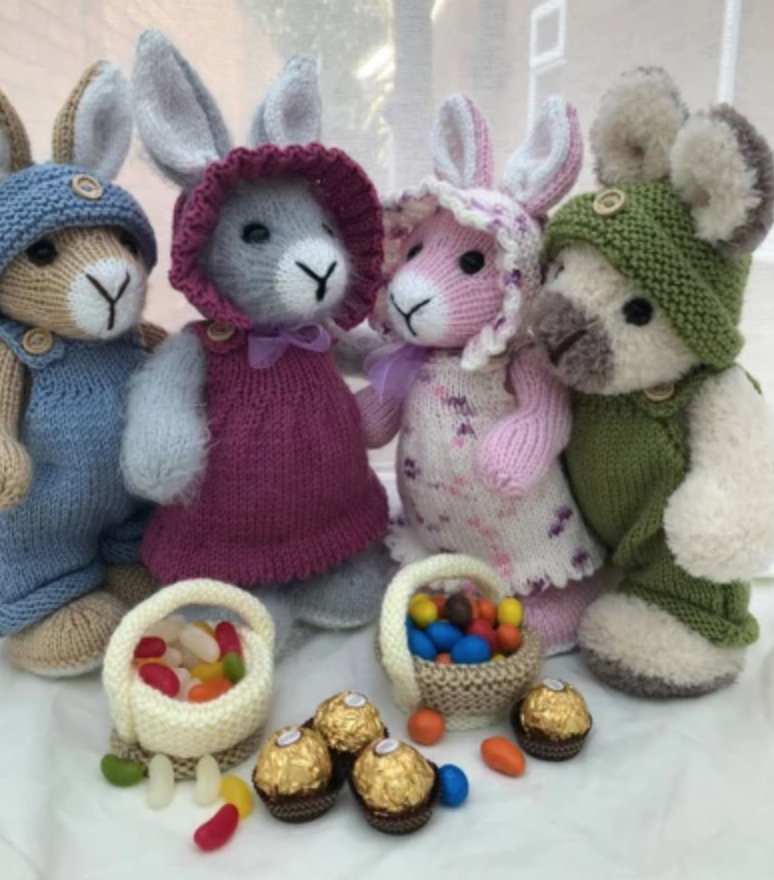 Knit flat, shape and seam these bunnies to life, then customize their looks with a knit dress, bonnet, dungarees and hat. Don't forget to knit a little basket for them to carry!
SHOP THE PATTERN
10. Egg-tastic Pom-Poms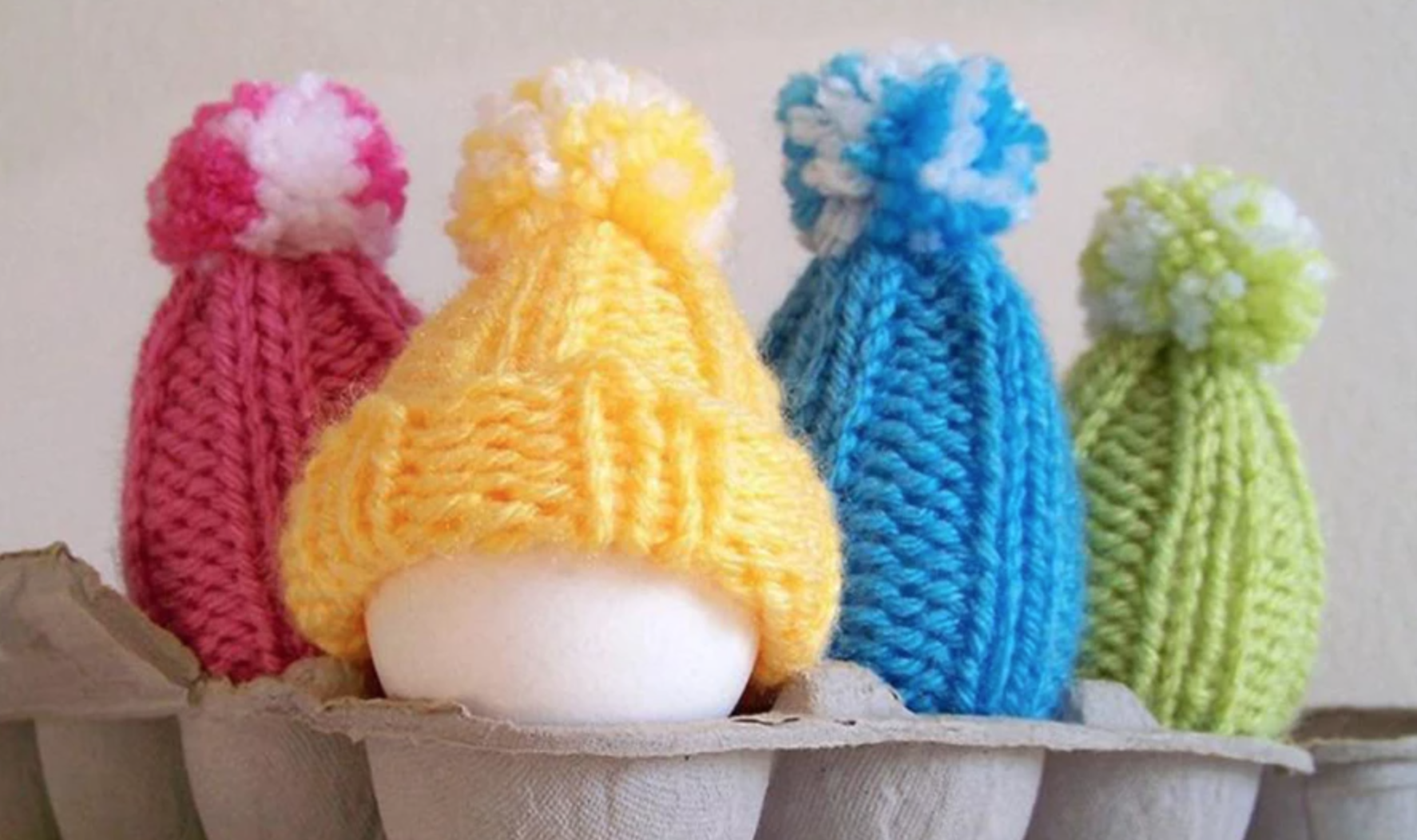 Give your Easter eggs some pom-pom power! These little hats only use basic stitches, so they're completely beginner-friendly.
SHOP THE PATTERN
11. Easter Bunny Eggs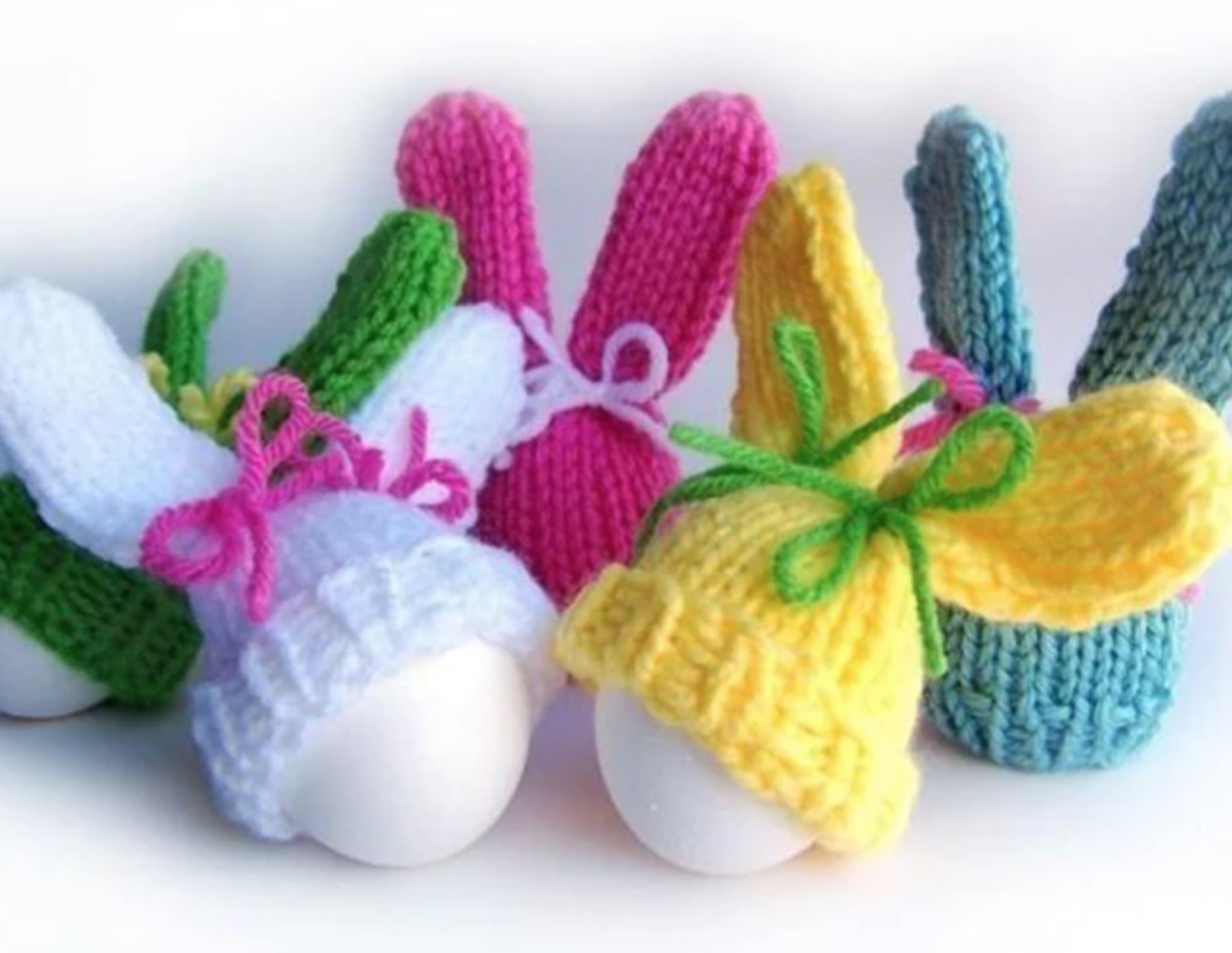 Eggs with bunny ears? You've found the ultimate Easter decor. Stitch these hats in a cinch using all your yarn scraps.
SHOP THE PATTERN