We've already covered how to draw a cat and how to draw a dog, now let's move onto drawing farm animals, starting with a horse and a goat. Let us guide you through these simple steps that will break down how to achieve accurate proportions and realistic renderings of their fur and features.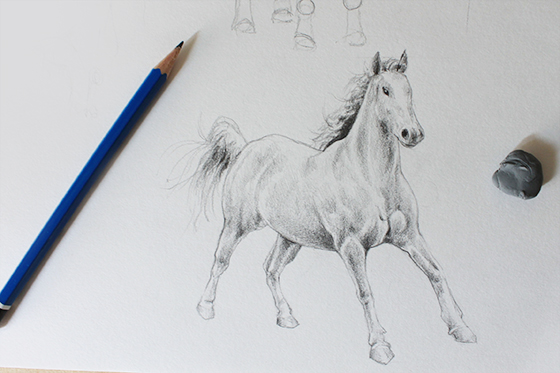 Learn How to Draw Better Animals
Get insider tricks for drawing realistic animals, including cats, dogs, cows & horses.Get My FREE Guide »
Follow along with this step-by-step tutorial to learn how to draw horses and goats with stunning realism! 
Step 1: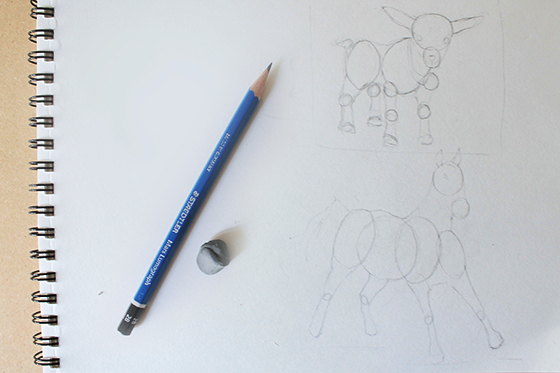 When drawing animals, the one rule you should keep in mind as you start your drawing is to never begin with something in particular like an ear, the eyes or a snout. Always start off by blocking the general shape of the creature.
For both types of animals covered in this tutorial, the first step is the same: Using geometric shapes, determine the basic structure of the animal's body. You can see above how to break down the figure using circles, ovals and straight lines to connect these.
Drawing a horse:
Step 2: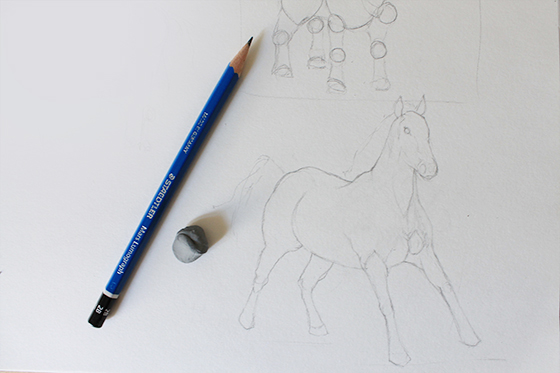 Now we will focus on the horse. Use soft pencil stokes to define the horse's figure and facial features. Now is the time to reach for an eraser and begin to clean up the sketch by erasing our guides and circles.
Step 3: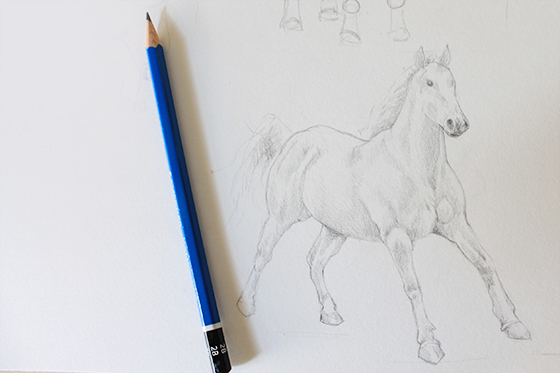 Use a 2B pencil to block in the basic shadows of the body and hair. This is where we begin to define the horse's muscles around the neck, legs and torso.
Step 4: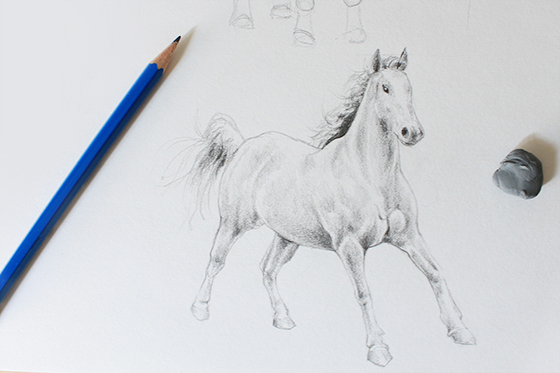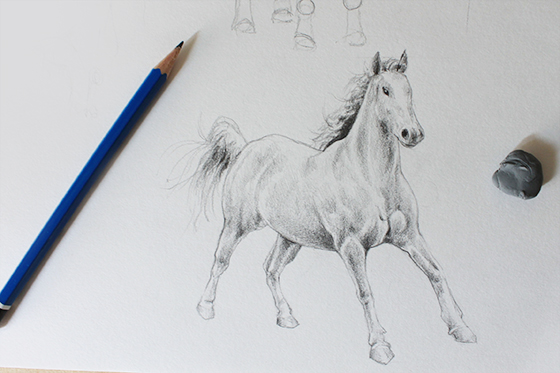 Now, let's reach for a 4B pencil to layer the darker tones and bring more dimension to our drawing. The horse's fur is usually very smooth and soft, so we will use smooth pencil strokes to lay the shadows all over its fur. For the hair, shade the darker areas and use curvy lines to represent single hairs here and there. This will give the look of full hair without having to draw every single strand.
Drawing a goat:
Step 2: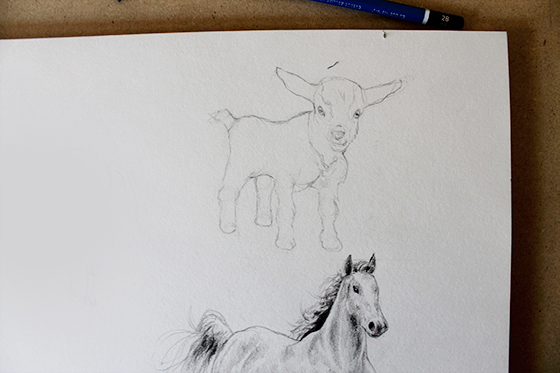 After defining the goat's proportions through the use of basic shapes, we want to determine its outline and sketch the initial drawing of the animal. Clean up your drawing and erase all the basic shapes we used when we started out.
Step 3:

Compared to the horse, the goat has long fur so we will need to draw the shadows using directional strokes to simulate long hairs. Focus on shading large sections on the body, as we will later go back over it with smaller strokes.
Step 4: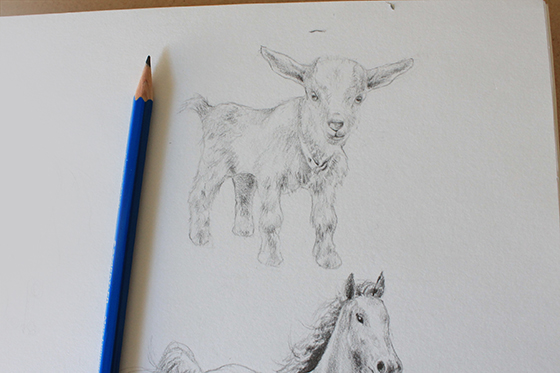 Now, continue to use your 2B pencil to build up the tone and details of the hair by using slightly more pressure and scribbling smaller sections of fur. This will prevent the drawing from looking flat.
Learn How to Draw Better Animals
Get insider tricks for drawing realistic animals, including cats, dogs, cows & horses.Get My FREE Guide »