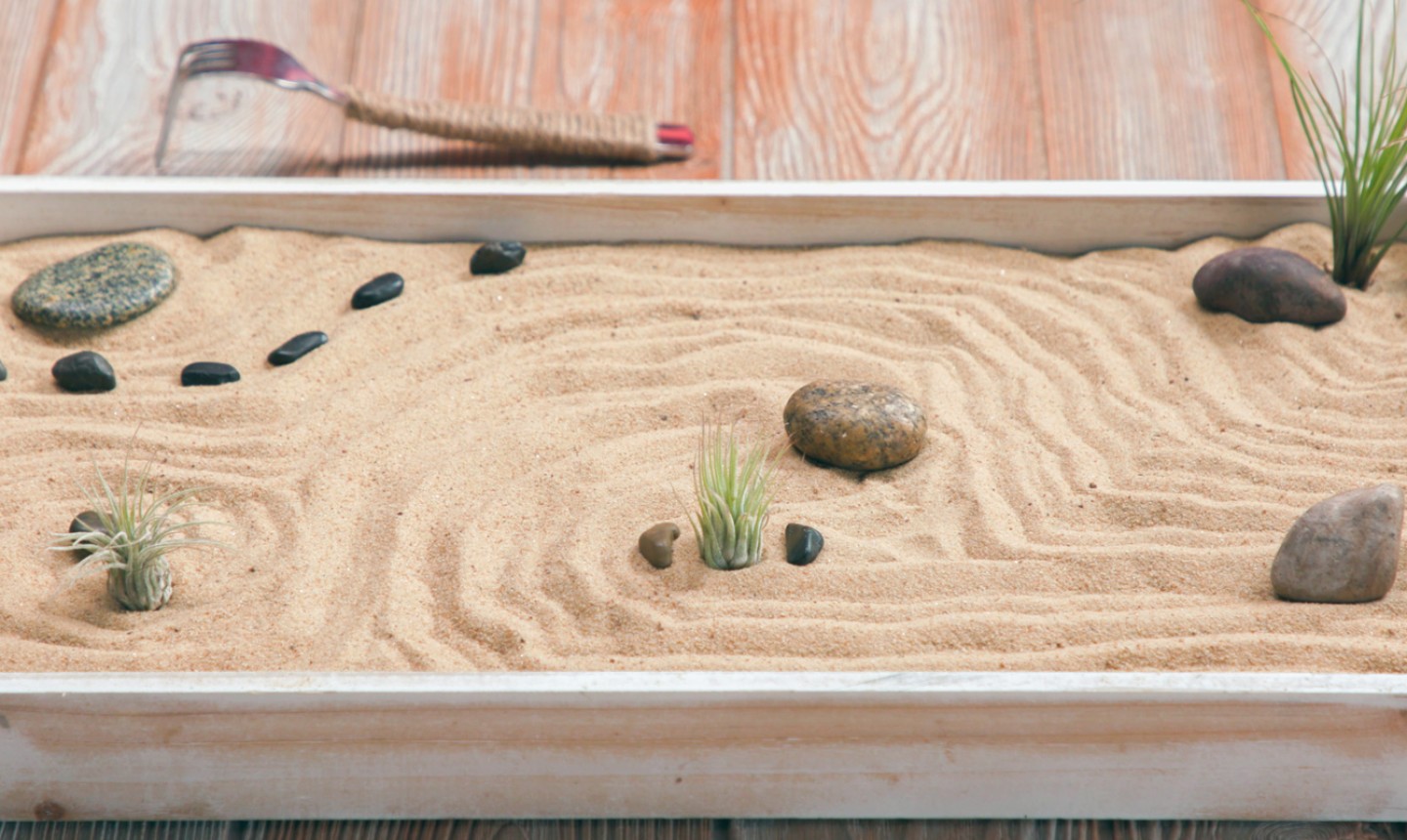 Manipulating sand in a a peaceful zen garden is a total stress-reliever, and it turns out creating one from scratch is instantly calming, too. This easy tutorial walks you through the process, so you can find your happy place in no time.
DIY Zen Garden
Level: Easy
What You Need
Tray
Sand
Fork
Pliers
Duct tape
Twine
Scissors
Air plants
Stones
Instructions
1. Fill a Tray With Sand
Find an old tray in your home (or buy a new one) and fill it with sand. Use your hand to smooth out and evenly distribute across the tray.
2. Get Out Your Pliers
Use pliers to bend a fork's tongs until they're perpendicular to the handle — it'll now look like a little rake you can use to shift your sand.
3. Finish the Rake
Wrap a piece of duct tape around the fork's handle, sticky-side out. Wrap twine tightly around the handle, stopping at the end of the tape.
4. Decorate
Place some air plants and decorative stones throughout your tray. Use your DIY rake to make patterns in the sand. Then change up the arrangement whenever you need a fresh dose of zen.

Good to Know: If you're looking for more quick projects to make your home more green, check out our class DIY Weekend Gardens.