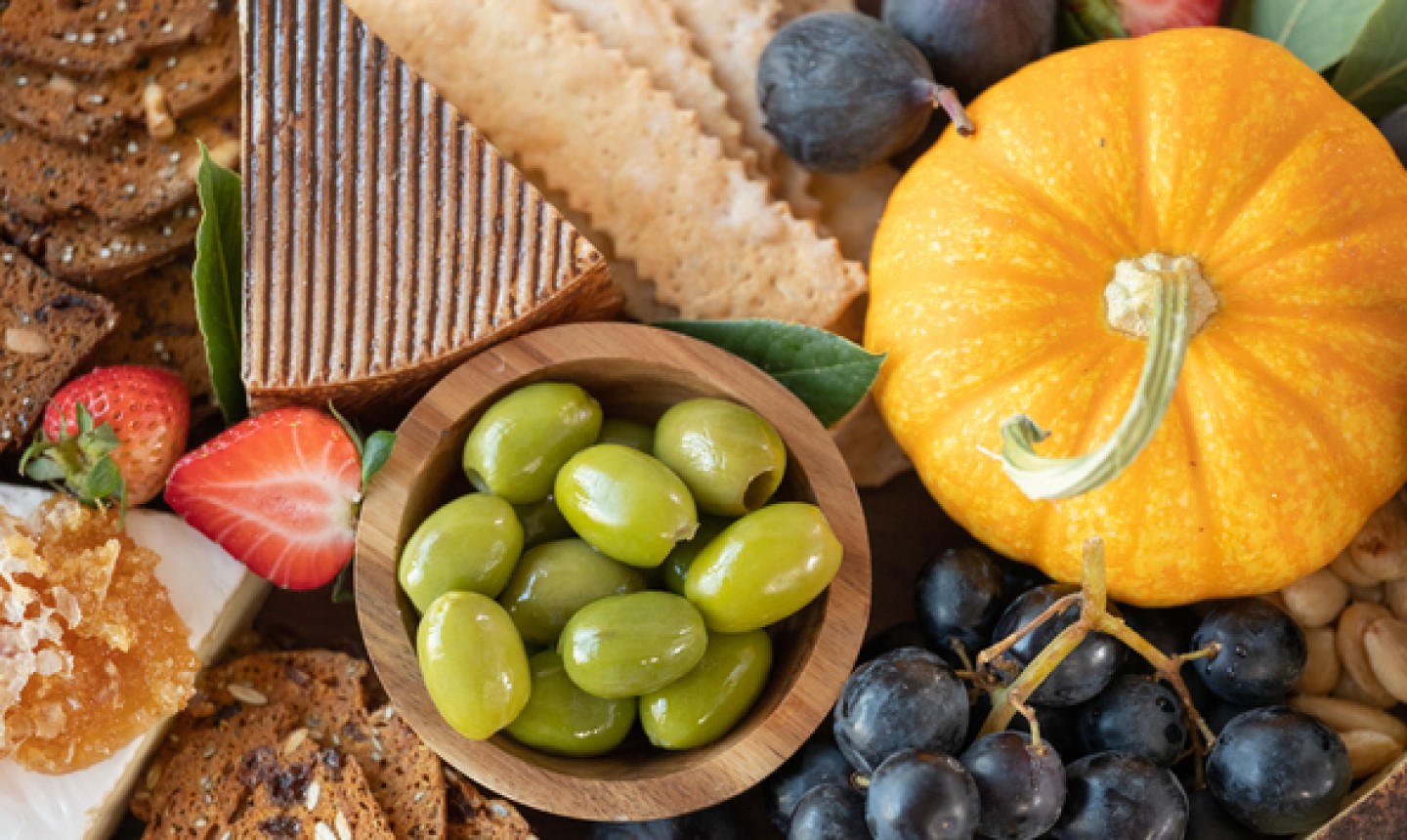 If you've put cheese and crackers in the "boring" box, we invite you to think again. A big, bold, flavorful display is the smartest shortcut to major wow-factor when the guests walk in.
Here's how food-and-design pro Brooke Larke, from our class Five-Course Photo, gets it done.
1. Remember the Platter Matters
You want to go big here for maximum drama, and a table-length board is the way to do it. Not sure where to find one? It's surprisingly easy to make it yourself.
2. Go Seasonal
Mini pumpkins are what make this platter perfectly fall. Use real or fake ones and cluster them along the center of the board. Go ahead and keep it a little messy, not too perfect.
3. Get Cheesy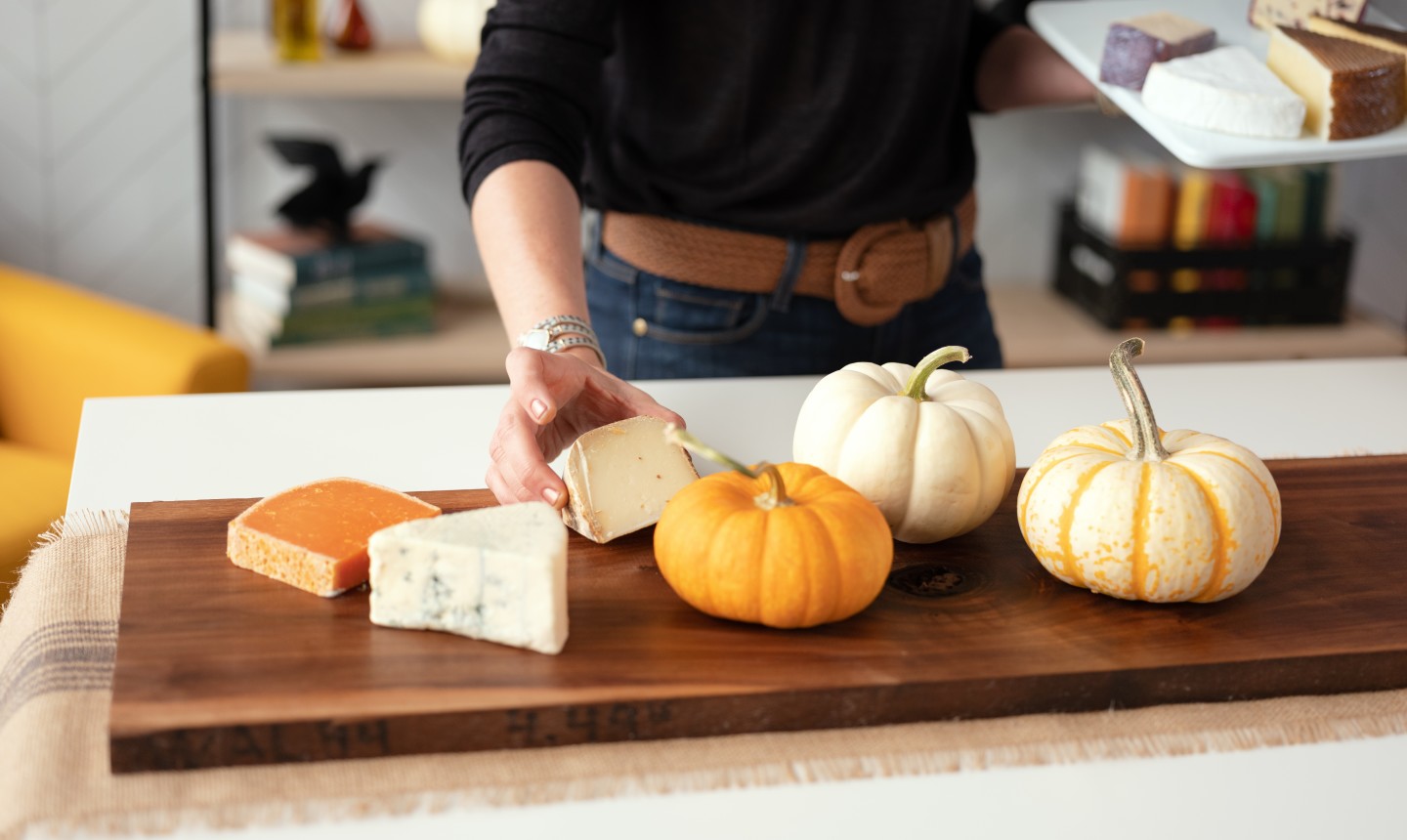 Cheese is the star of this show, so lay it down early, before things get too cluttered. Splurge on hefty wedges in lots of different varieties, plus a mix of crackers for even more visual interest. Do everyone a favor as you decide on placement: where there's cheese, there should be crackers.
If you're feeling extra, layer in some delicious prosciutto or salami. Arranging these meats in little mounds (not tightly packed stacks of slices) makes them easy to for your guests to grab.
4. Put Your Best Fruit Forward
If wine's on the menu (and we hope it is!), add it to your board now. Sure, you could serve your wine separately, but putting it right in your display provides height and makes the whole thing look even more luxe.
Fruit gives you another opportunity to celebrate the season — hello, fresh fall figs! Whatever fruits you choose, add them to you board in size order from big to small to make the most appealing arrangement.
5. Go the Extra Mile, Honey
Fresh honeycomb is one of those cheese-board extras that screams fancy-festive. Layering it on top of some crackers or cheese (the sharper the better!) will keep things from getting too messy.
This is a good moment to step back and admire your work, which is probably looking pretty darn amazing. Fill in any gaps with a few handfuls of nuts, then tuck some fresh herbs here and there — they'll lighten things up visually and make the whole wonderful display smell even better.
Place serving knives next to your cheese, and try not to do too much snacking before your guests arrive.