Switch up your scrapbooking routine with a little die cutting! Wondering how to amp up your next page with die cuts? We've got some inspiring examples to spur your creativity!
Here are a few of my favorite ways to use die cutting for scrapbooking: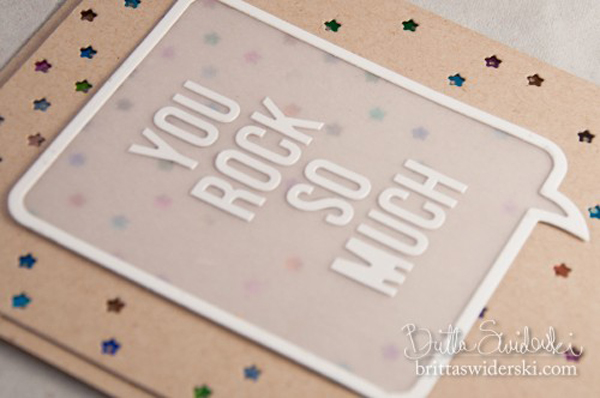 Photo via Britta Swiderski
1. Give your page a 3-D look
Die cuts are great for getting that off-the-page kind of look. Whether it's hearts, hexagons or triangles, you can keep things 3-D with die cuts and truly make your scrapbook pages stand out (no funky glasses required!).
To create this look, you will need a die cut with a thick edging, or create your own version by layering paper along the edges of a current die cut to give it height.
2. Create crafts within a craft
Don't be afraid to be bold! Make a garland out of die-cut hearts and some thread or create your own chevron or polka dot pattern using a die cut template for chevron or polka dots to run through your die cutter. Using details within your pages is not only going to make you more satisfied with the pages, but your friends will love seeing your memories displayed with such creativity.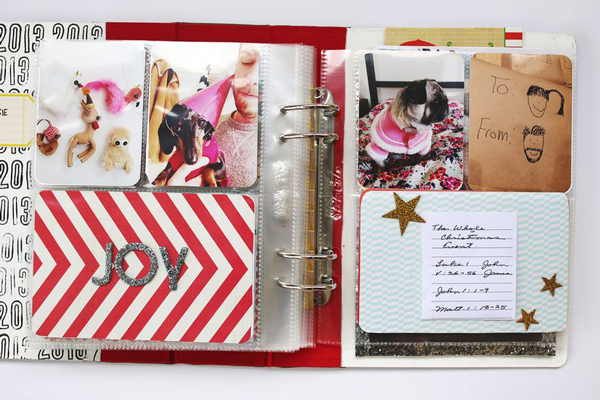 Photo via A Beautiful Mess
Often I like to take small mementos from the moments our family celebrates together. Die cutting these tokens for use in our books, through the use of garlands, stripes, etc., can make the page incredibly special.
Photo via Surviving A Teacher's Salary
3. Be creative with your material
Just because you are scrapbooking doesn't mean you have to stick to plain card stock. Die cut retro fabrics, classic felt or vintage book pages to branch out and give your page a little extra artistry! Die cutting fabrics is a wonderful way to bring a more design-forward feel to your book — the textures and patterns can instantly create a custom page and leave behind none of that school poster board feeling.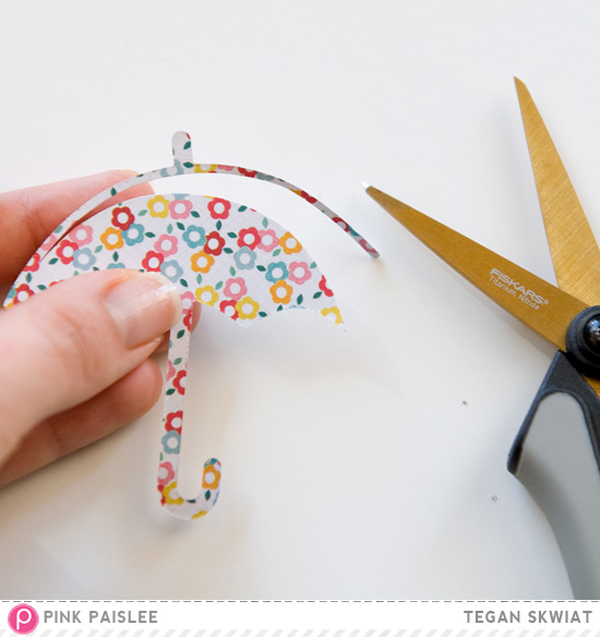 Photo via Pink Paislee
4. Use your friendly World Wide Web
Let's face it, purchasing die cuts from your local craft store can add up pretty quickly. When purchasing a die cut machine is just not in the works for you, you can always search the Web for free die cut patterns. Many websites will allow you to download patterns for free like our die cut sticker labels or these free templates. It's as simple as loading a card stock into your printer and you have a pretty print ready for cutting in moments.
Photo via Damask Love
5. Accessorize
Don't be afraid to add a little spice to those die cuts. Simply use a little chalk, rubber stamps or stickers to turn those adorable heart cutouts into a love note! Gems and buttons also can glam it up a little bit too.
6. Alter the die cuts to fit your style
One last quick tip, to give your dies a little bit of a worn look, sand paper or steel wool work great to rough it up a little bit – great for those post football game photos of your little guy! I love taking a regular die cut and altering it to fit our style. A little glitter for my ballerina often does the trick.
How do you use die cutting for scrapbooking?