If you've never slipped your feet into a pair of handcrafted crochet slippers, then you are really missing out. The comfort and coziness of crochet slippers can't be beat. And of course there's special satisfaction when you've crocheted them yourself.
These FREE patterns for crochet slippers are exactly what you need to get started making a pair all your own.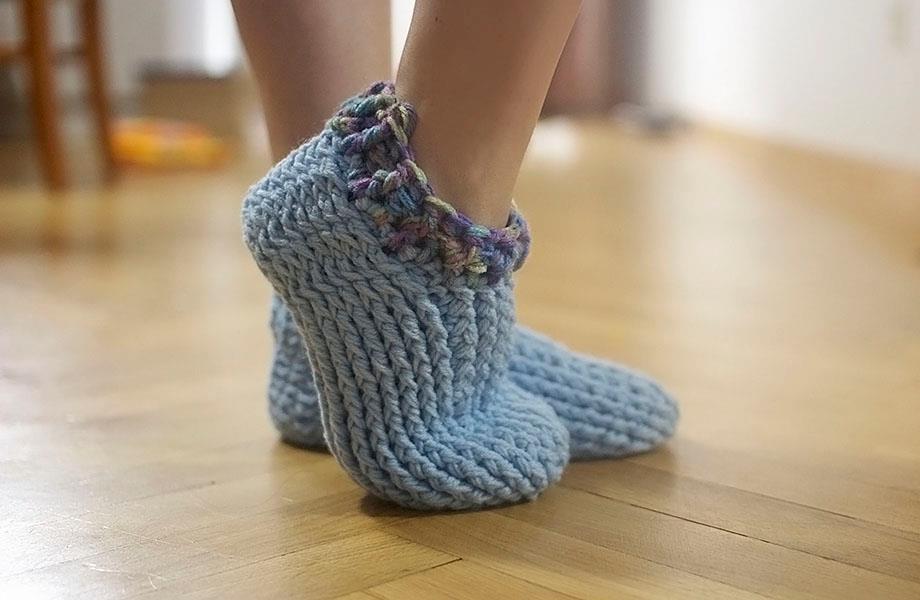 Photo via Crochet by Jennifer
1. Adult Chunky Slippers
These slippers have the ultimate cozy texture made using a combination of post stitches. In fact, they are so comfy that they've been described as "squishy foot massagers." They're cute, too, so you'll feel stylish as well as comfortable when you wear them around the house.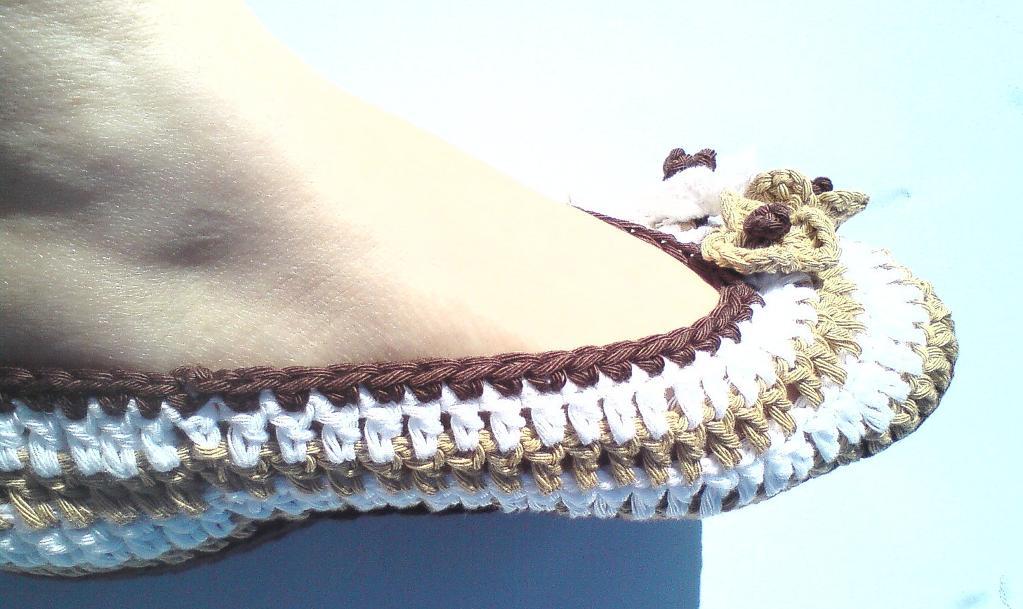 Photo via Luba Davies
2. Cappuccino Lady Slippers
Make these crochet slippers in cotton yarn for a warm-weather option, or use wool yarn for a cozier pair. This pattern is designed in four sizes, and the designer shares what the sizes would be in five different countries, so almost anyone can use this pattern to make a great pair of crochet slippers. This is a quick crochet project that should take you no more than a few hours to complete.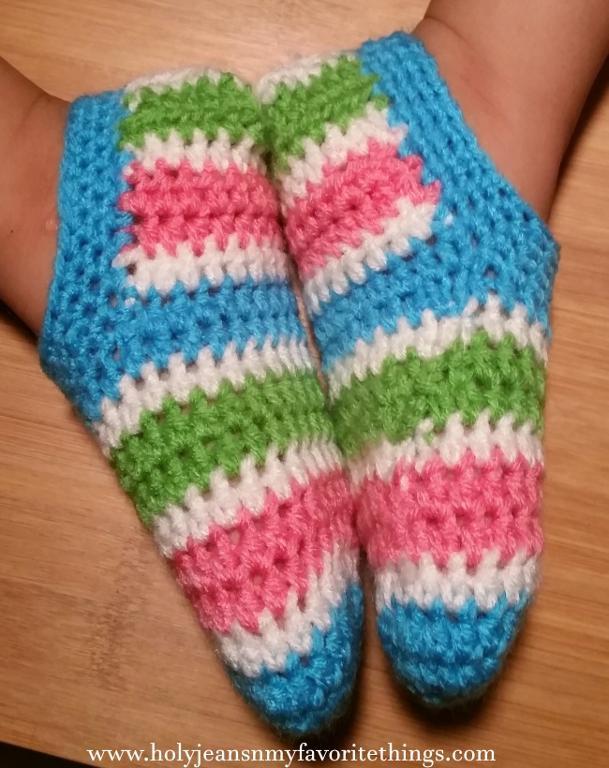 Photo via Amy G. Ditmore
3. Cutie Pa-Tootie Girls' Slippers
This cute striped slippers pattern is available for one size only, approximately size 11 in children's sizes. However, if you are skilled at adapting crochet patterns, then you could follow the basic instructions to make slippers in various sizes. Otherwise, these are a great choice if you happen to have a girl in your life that would fit them!
Photo via Jay's Boutique
4. Girl's Bow Strap Slippers
The Jay's Boutique crochet pattern store is filled with great crochet baby shoes, including a pair of baby flats that were the prototype for this pair of girl's slippers. The designer explains that simply by changing the hook size and yarn choice, you can make slippers for different sizes. This particular pattern was made for an 8-year-old girl using a G hook and Aran weight yarn. The cute bow is the perfect detail for adorable crochet slippers that girls of any age should love!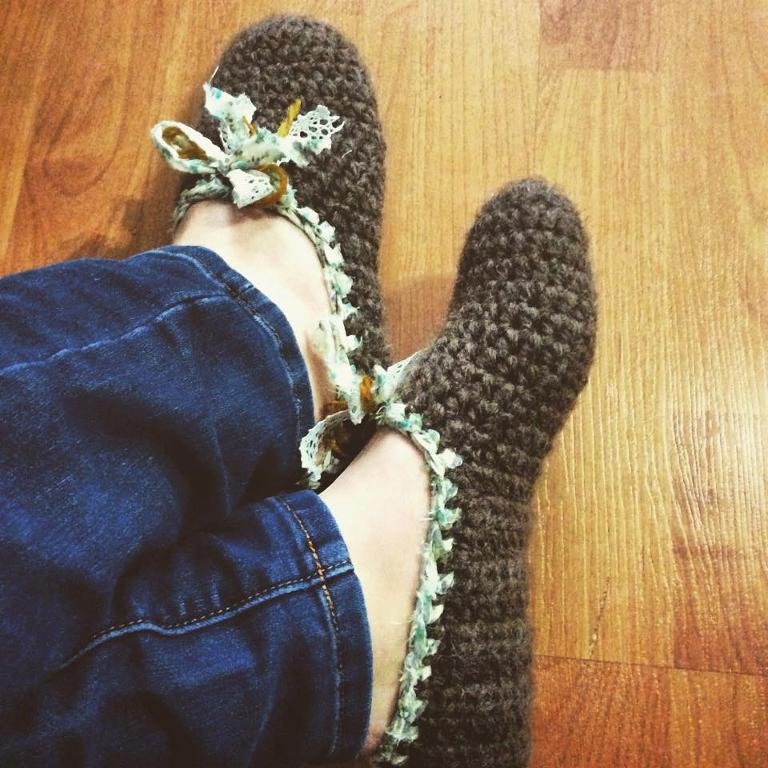 Photo via Cheeky Garden
5. Rustic Slippers
These simple crochet slippers are made more unique and interesting with an edging of scrap fabric. If you happen to have some great fabric around that you haven't known what to do with, this can be an excellent stash-busting project for you! The pattern is an easy one worked in half double crochet stitches.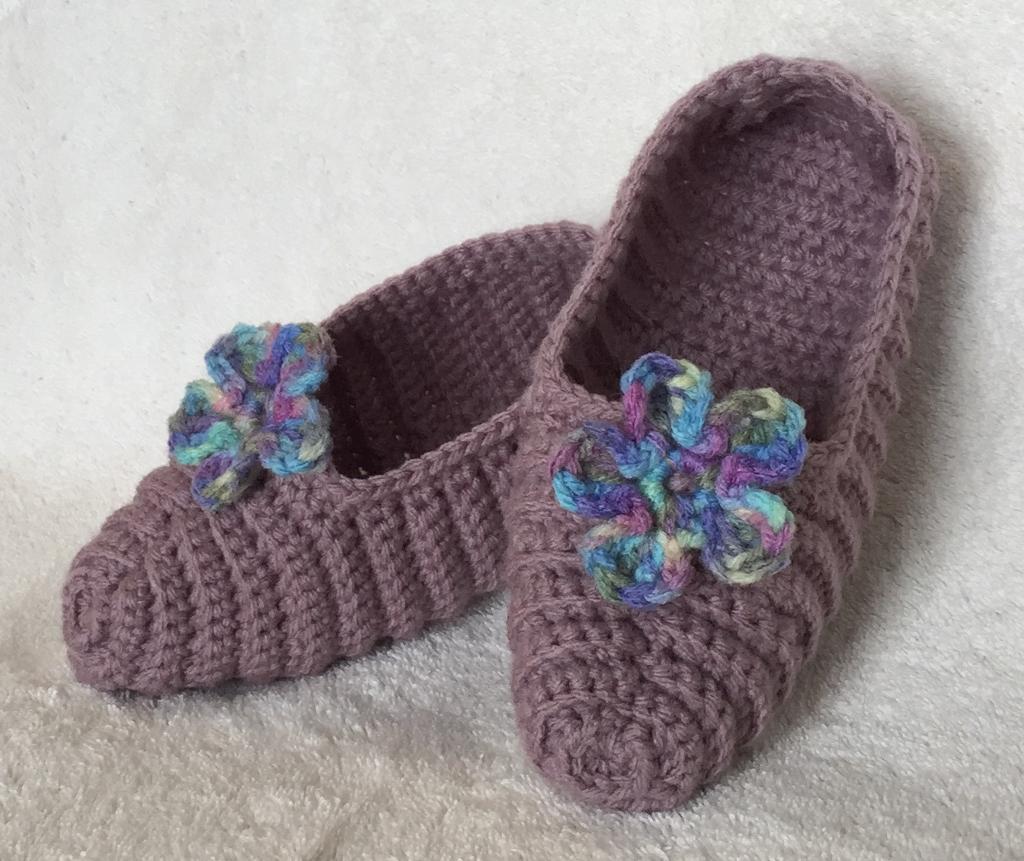 Photo via Janis Frank
6. Ribbed Crochet Slippers
This easy ribbed crochet slippers pattern makes a great pair of house slippers for anyone. The floral design pictured here is intended for feminine folks, but if you leave off the flower then you have a terrific unisex design. The pattern comes with instructions for a range of children's and adult sizes.
Photo via Hip Hop Crochet
7. The Morgan Lady's Slippers
The combination of the smart yarn choice, the rounded design, the wide strap and the button detail all make for a perfect crochet slipper pattern! The pattern uses all of the basic crochet stitches in a way that creates the right shaping for the shoe.
Photo via Solstice Child
8. Easy Ladybug Slippers
Crochet slippers are meant to be worn around the house so you get away with sporting all kinds of crazy designs. It can be a lot of fun to wear different costume-style crochet slippers, making yourself smile every time you put them on. These easy ladybug slippers are a perfect example of that kind of design.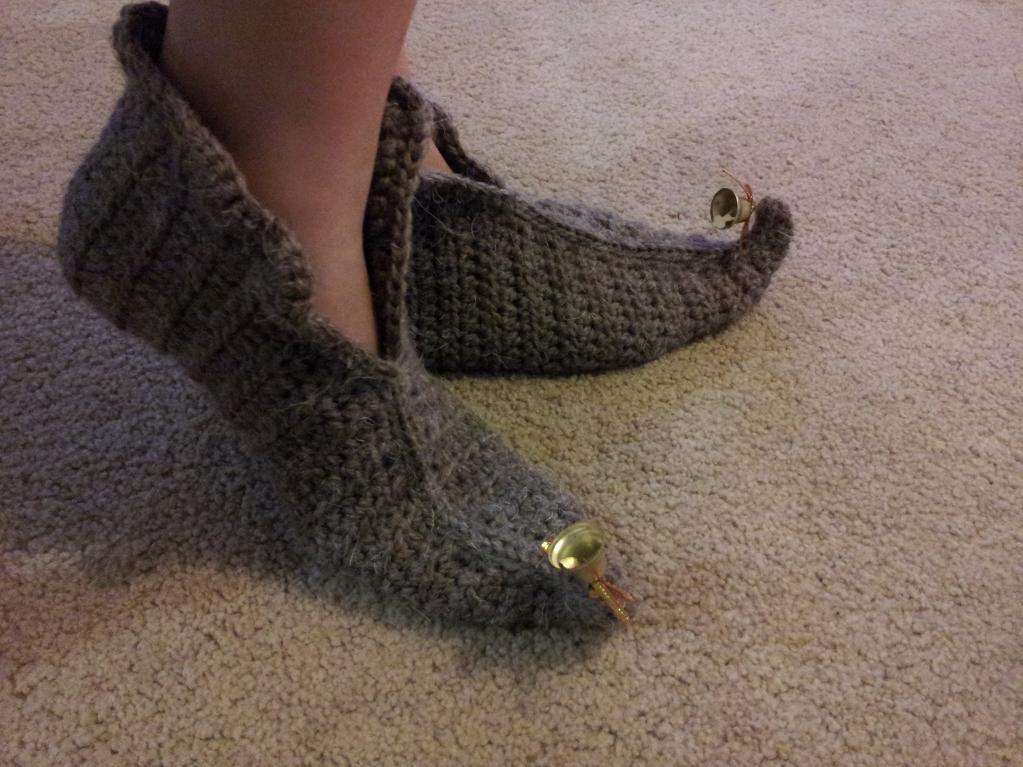 Photo via Shush Lander
9. Elf Slippers
If ladybug slippers aren't quite your style but you want to wear fun and funky slippers, perhaps this Elf Slippers pattern is better suited to you. This crochet pattern is for one size only, but the designer offers a second free pattern in the same style but a different size. Check the designer's shop for additional cute crochet slipper patterns (although they aren't all free).
Julie

Customer Service

Patricia Ramirez

Sharon Dixon

Laura

Customer Service

teresa.alva@verizon.net

Hillary Thompson

Customer Service

Linda Hays

Kathy Harding

Customer Service

Mary

Customer Service

Jana Chisholm

Sandi

kelly whan

Peg M McCauley

Arlene Jurofsky

Arlene Jurofsky

Jenus