Have you ever avoided crocheting something simply because you weren't sure what to wear it with? That seems to be the case with crochet skirts, but they're a lot easier to style than you think — even if you're wearing them to the office.
Crochet skirts are just as versatile as your store-bought skirts. They work in both warm and cold weather, plus you can wear them with the same tops and shoes that you already have in your wardrobe.
Here's a peek at a collection of easy-to-wear crochet skirts.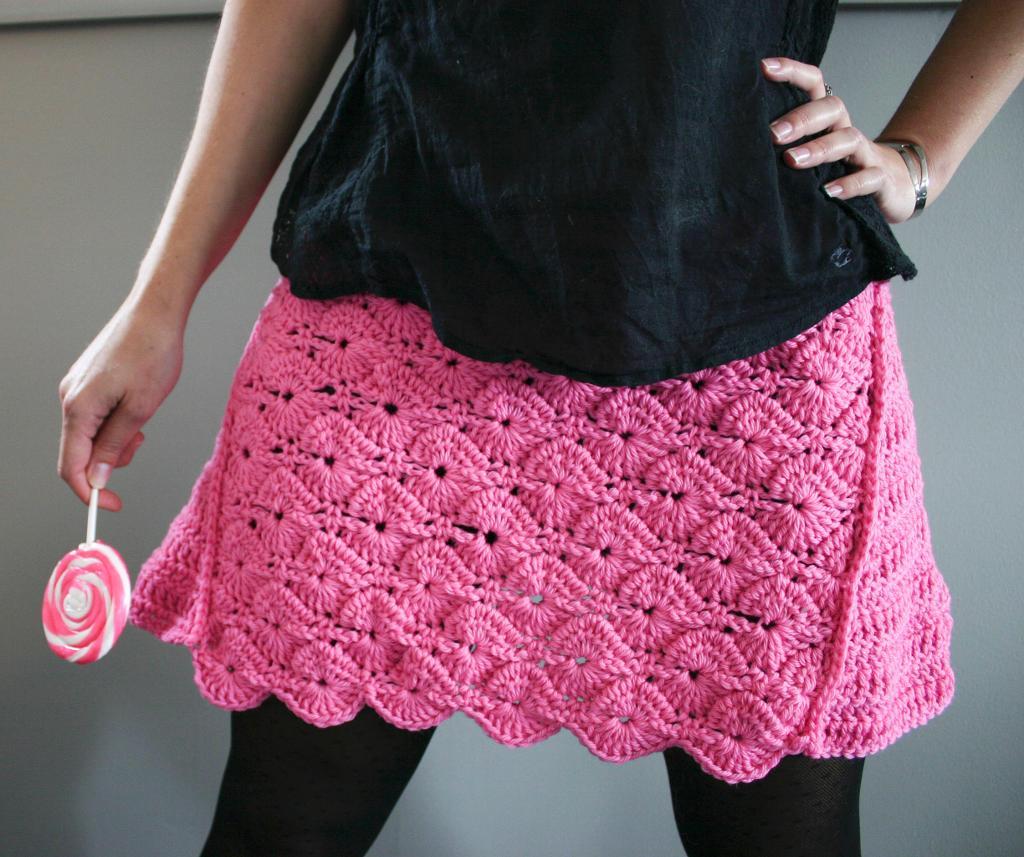 Photo via Craftsy member kraftling
1. Lollipop Skirt
This skirt has a bit of an A-line flare so it isn't clingy. The pattern features a panel of pretty shell stitches, plus more basic stitches to give the skirt (and your brain!) a little bit of variation. The button placement gives you a couple of variations for how to wear the skirt, too.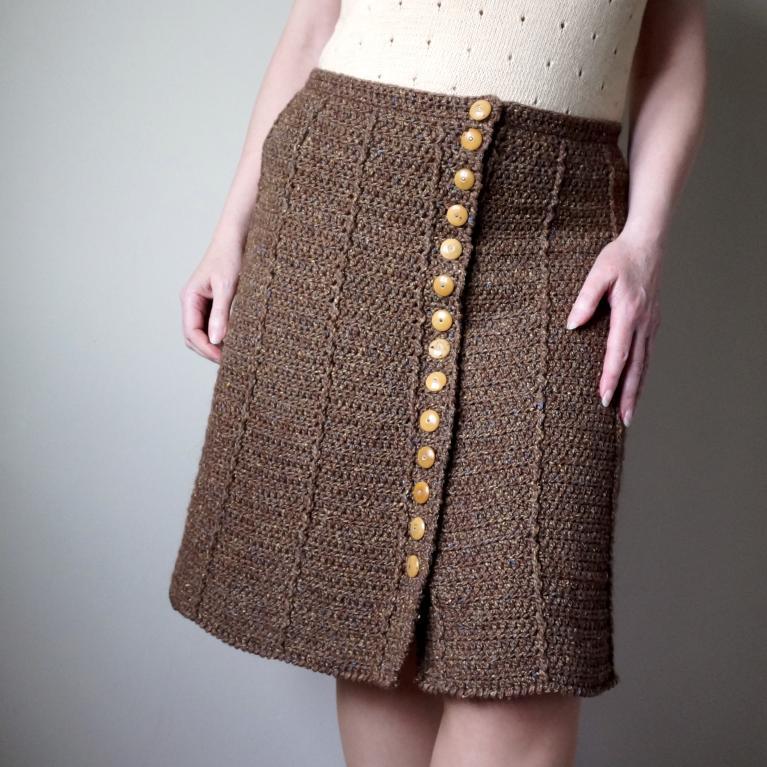 Photo via Craftsy member JaneHoworthKnit
2. Ikwig Skirt
Traditionally we think of crochet skirts as being fun and maybe even a little boho in style, but that's not the case with this classic skirt. The design was inspired by a tweed skirt from a 1940s British film with an equally classic wardrobe!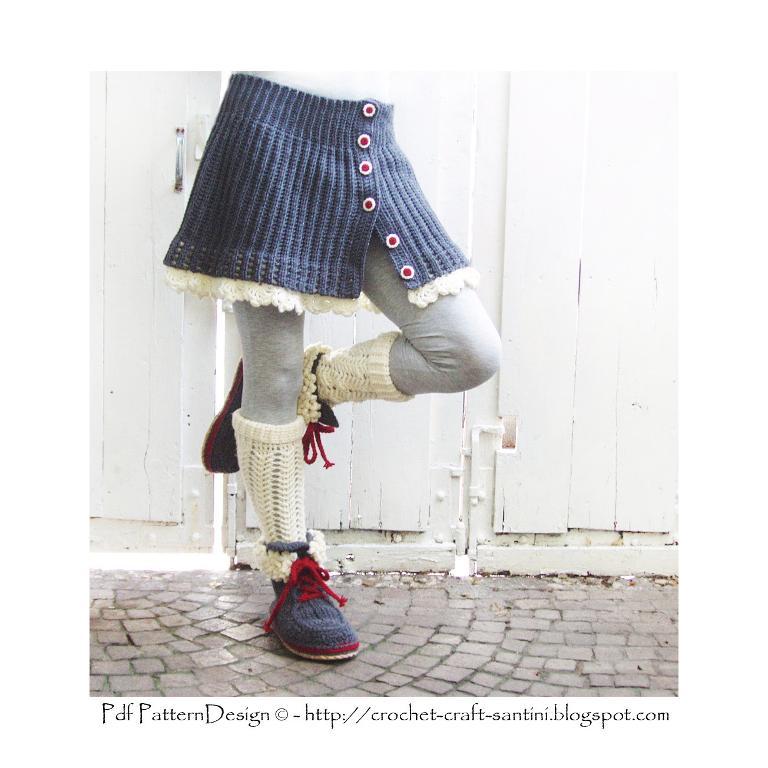 Photo via Craftsy member SOPHIE AND ME
3. Grey Rib Buttoned Skirt
Most crochet skirt patterns out there are designed for warmer weather, but this one was created to be paired with your winter wardrobe. The skirt is worked sideways, so you can adjust the fit easily.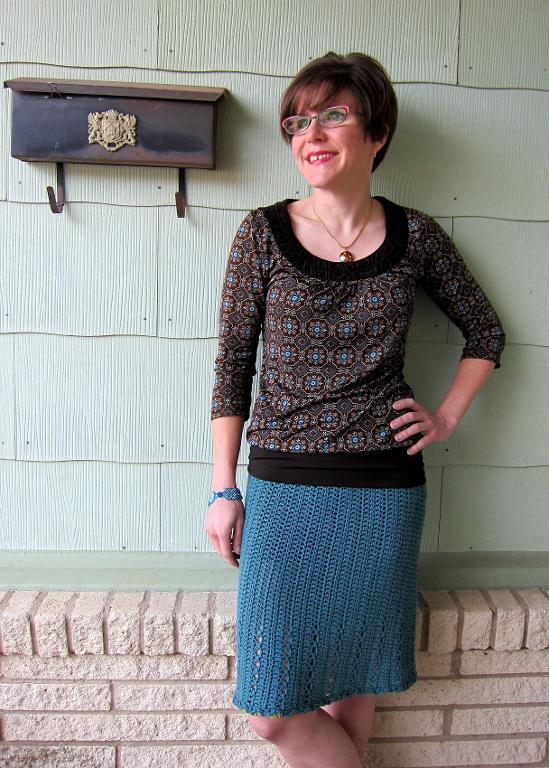 Photo via Craftsy instructor Linda Permann
4. Lace Skirt
The designer of this lovely skirt is Linda Permann, instructor for Craftsy classes like Professional Finishing for Perfect Crochet. Like the Grey Rib Buttoned Skirt, this skirt is crocheted side to side for the perfect fit, no matter your waist measurement.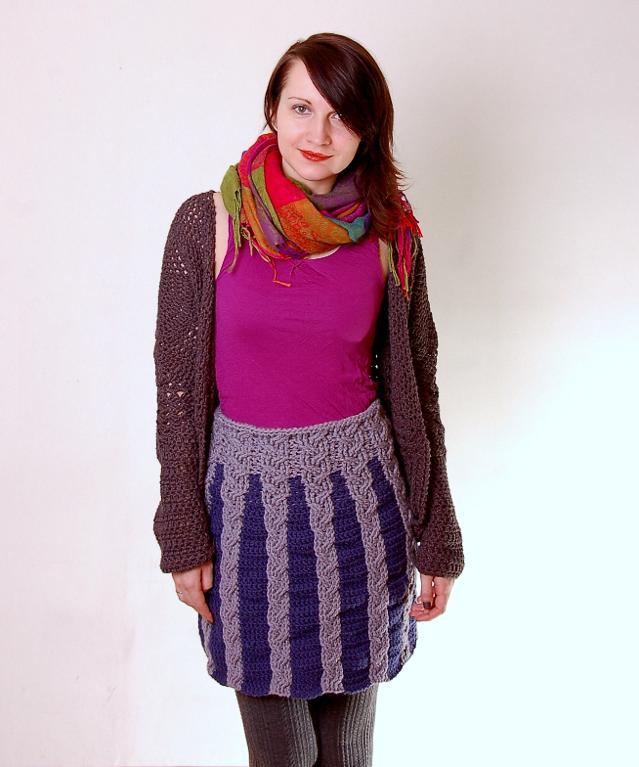 Photo via Craftsy member ElevenHandmade
5. Cabled Winter Skirt
Here's another skirt to keep you cozy in the winter. Two strands of yarn are held together throughout to give you even more warmth — and to make the project work up faster. The design calls for two different colors of yarn, but if you want to keep it basic to focus on the cables, you can also go for one color.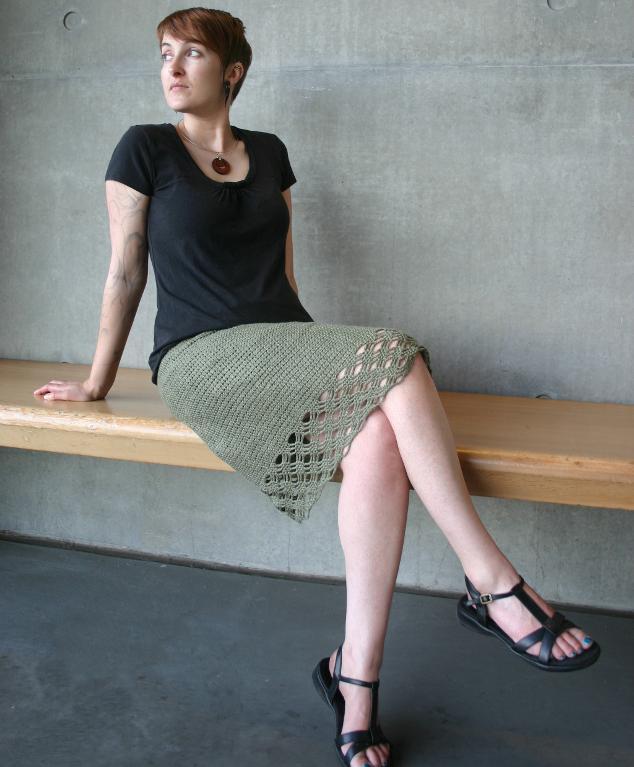 Photo via Craftsy member Kirakdesigns
6. Breezeway Skirt
This skirt is worked in the round, so there's no seaming. Plus, the in-the-round work gives the skirt a nice, solid finish that looks neat and professional. The body of the skirt is simple and works up quickly, but the edging requires a bit more skill.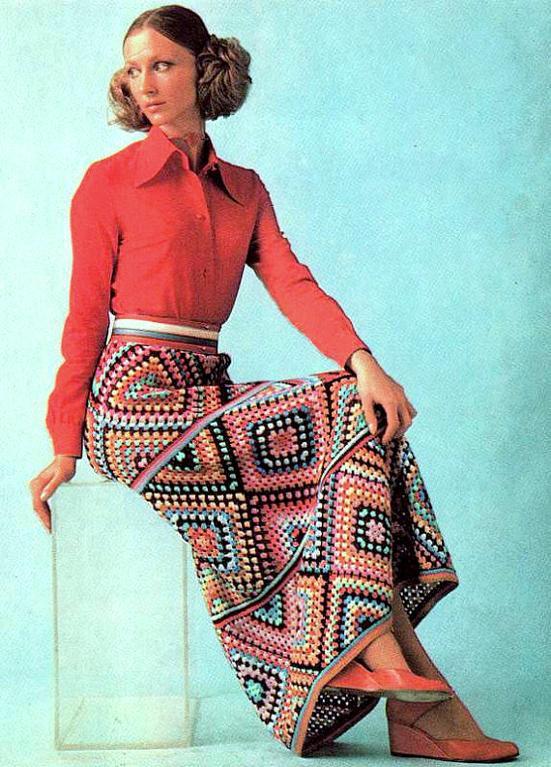 Photo via Craftsy member FabFashions
7. Granny Squares Maxi Skirt
Granny squares mean a serious throwback to vintage crochet style. These squares are all connected to create a skirt that's as long or as short as you'd like it, thanks to the simple stitch borders between each panel. You can use fewer colors if you don't want to go for such a bold look.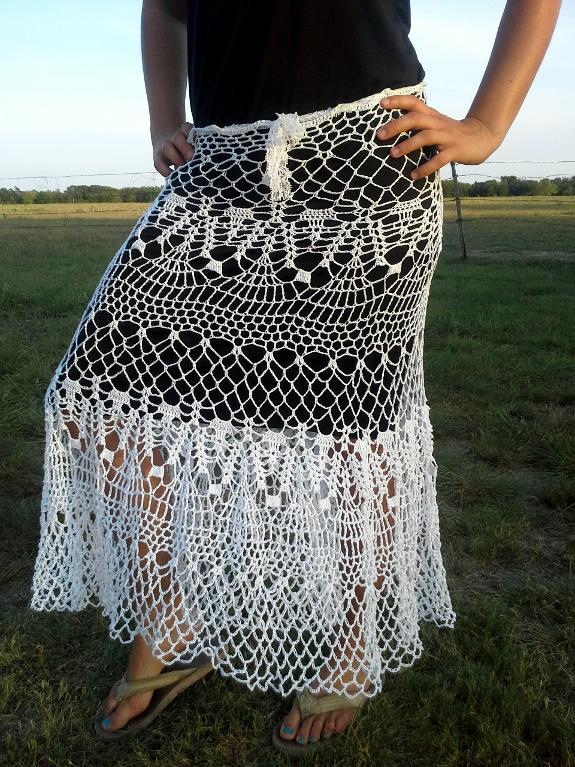 Photo via Craftsy member Brandi Isham
8. Lace Frenzy Skirt
The instructions for this skirt include sizes from small to 2X. The skirt has plenty of drape and flow, and it's practically a work of art thanks to the variety of stitches. Wear it over a skirt or even a dress that you already own.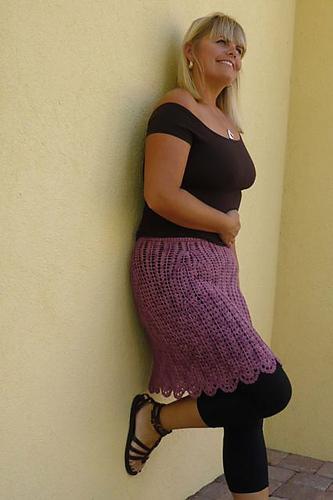 Photo via Craftsy member Kristin Omdahl
9. DECO Crochet Skirt
This skirt was inspired by the art deco design of New York City's Chrysler Building. There's no complicated shaping involved; all you have to do is change up the size of your crochet hook!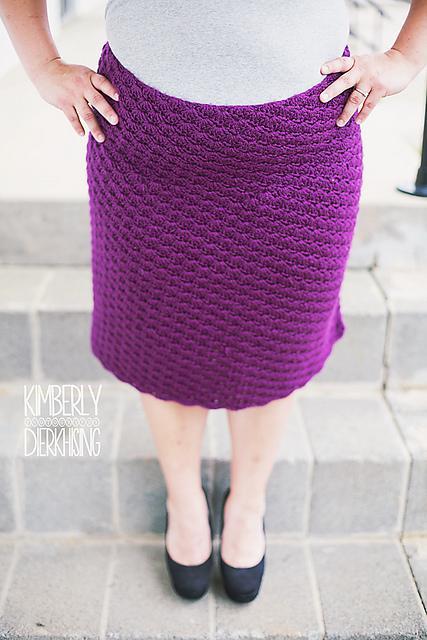 Photo via Craftsy member Abigail Haze
10. Plus Size Shell Skirt
This pattern was designed to go from office attire to a night out. The skirt hugs those curves just enough to meet the business casual dress code, and the pattern comes in sizes 1X-5X so you can get the right fit.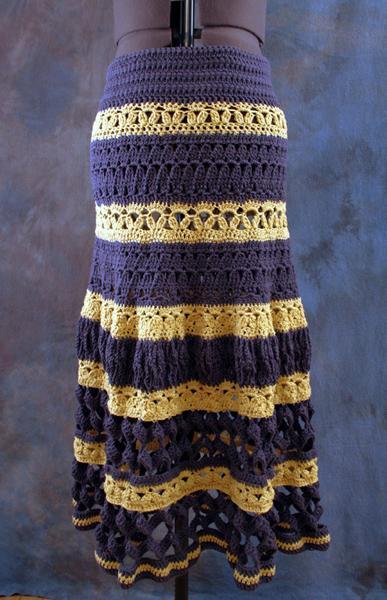 Photo via Craftsy member Josi Hannon Madera
11. Lupe Tiered Maxi Skirt
My favorite finishing touch on this skirt is a bit of elastic to keep the waistband in place — so important for comfort and for making sure you have a good fit. The skirt is fitted in the hips and then sways out on the bottom for a flare that will be sure to catch some attention as you walk.