A multicolored (also known as variegated) skein of yarn can be a real showstopper. However, it seems that choosing just right crochet project for these special balls of yarn is often the hardest part of the project. You get it home and have the "what do I make now?" moment. But using variegated yarn doesn't have to be a challenge. Picking the right project to crochet with your variegated yarn can be easy with a few simple tips!
Overcome crafter's block with these variegated yarn crochet patterns!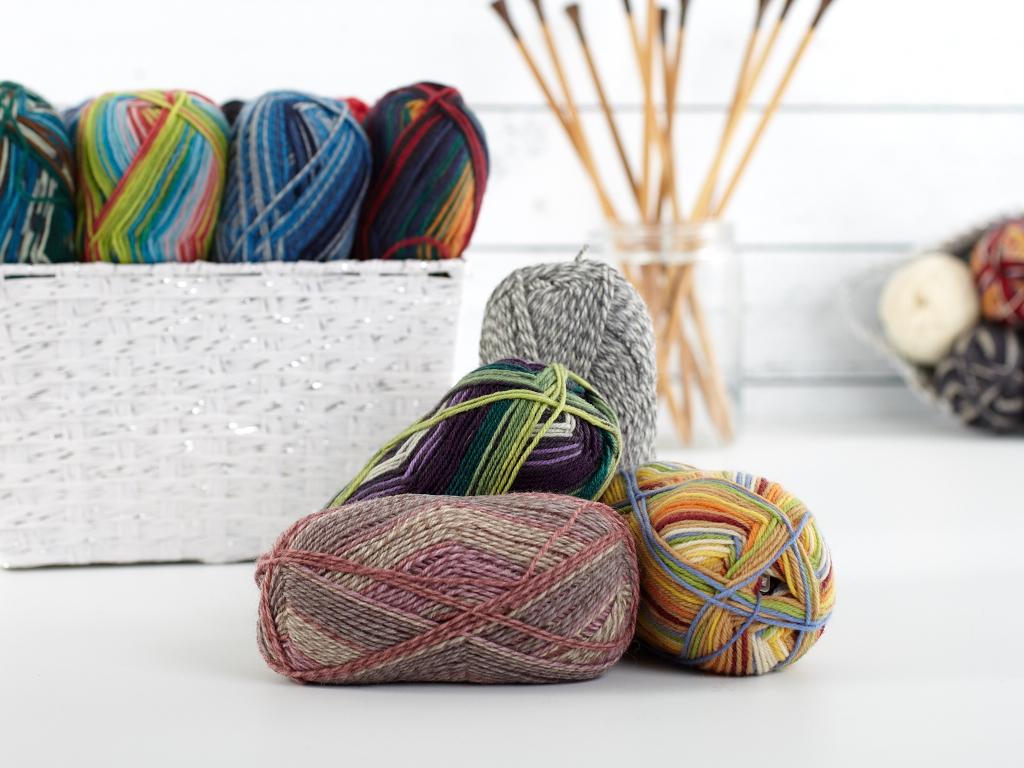 Patons Kroy Socks Yarn
Variegated yarn: pros and cons
Some people love using variegated yarn since it allows you to add some color interest without venturing out into actual colorwork. My mother, for example, only uses multicolored yarn when she crochets. She likes the freedom of adding many colors to her work but not having to weave in more ends than necessary.
Using multicolored yarn can have a downside, and when choosing what kind of project you'll be making, variegated yarns may not always be the best choice. While bright variegations may be fun in a child-sized garment, it could possibly look clownish on an adult. That's why choosing the right project can be so difficult!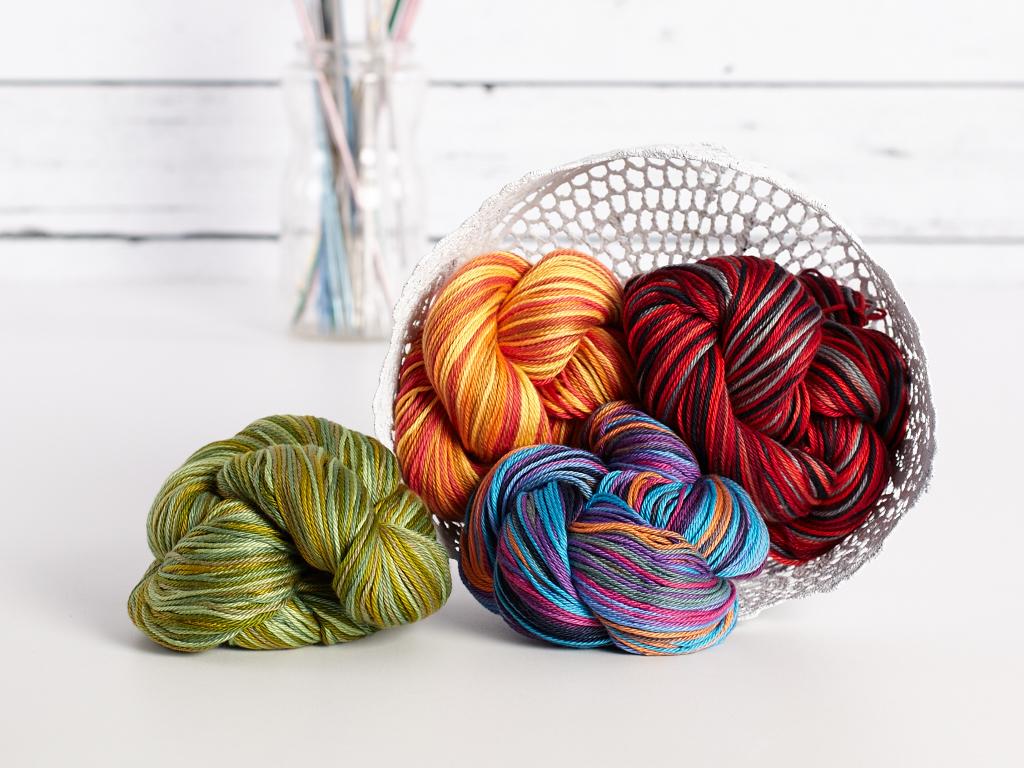 Cascade Ultra Pima Paints Yarn
Managing color changes
Some variegated yarns have very long color changes that can last for yards and yards, others have extremely short color changes that may only be inches in length. If possible, unhank your skein to get an idea of what the color changes will be like.
A relatively short color change can make your stitch pattern get lost, especially if it looks like each new stitch is a different color.
A yarn with moderate length color changes can cause pooling in a project. This is where spots of the same color keep showing up in a certain section of your work, making the colors look uneven and splotchy. Some people love pooling, some hate it. I suggest carefully considering what it is you're planning to make first, and if you can live with the possibility of the yarn pooling. A yarn with a very long color change in the yarn can be used for longer sections or motifs.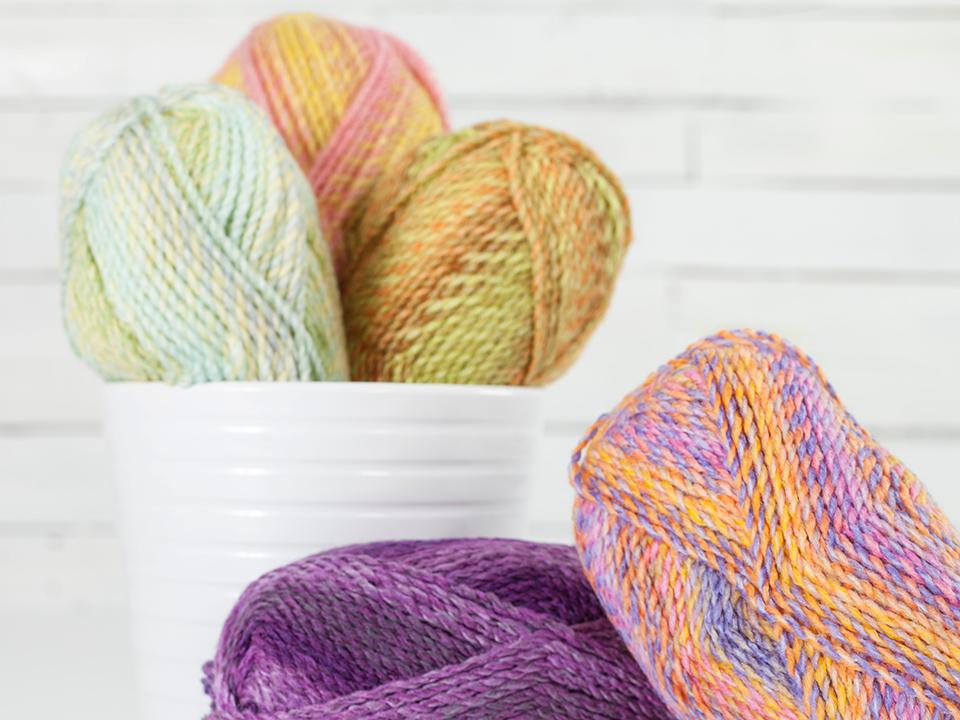 Lion Brand Tweed Stripes Yarn
Stitches: making yarn the star
If you're concerned about the colors getting lost, choose a stitch that will focus on the colors, rather than creating a fabric that's too busy. My mother, Queen of the Variegated Yarns, is famous for her ripple stitch blankets. They are always done in single crochet but using a simple stitch pattern allows the yarn to stand out.
Motifs area also great for moderate to long color changes. I love using a variegated yarn to create the center of the motif, then bordering it with a solid color. Another option would be to choose a stitch that can break up the color, such as the spike stitch, which will be a bit irregular and help to change the color distribution in the fabric.
Variegated yarn patterns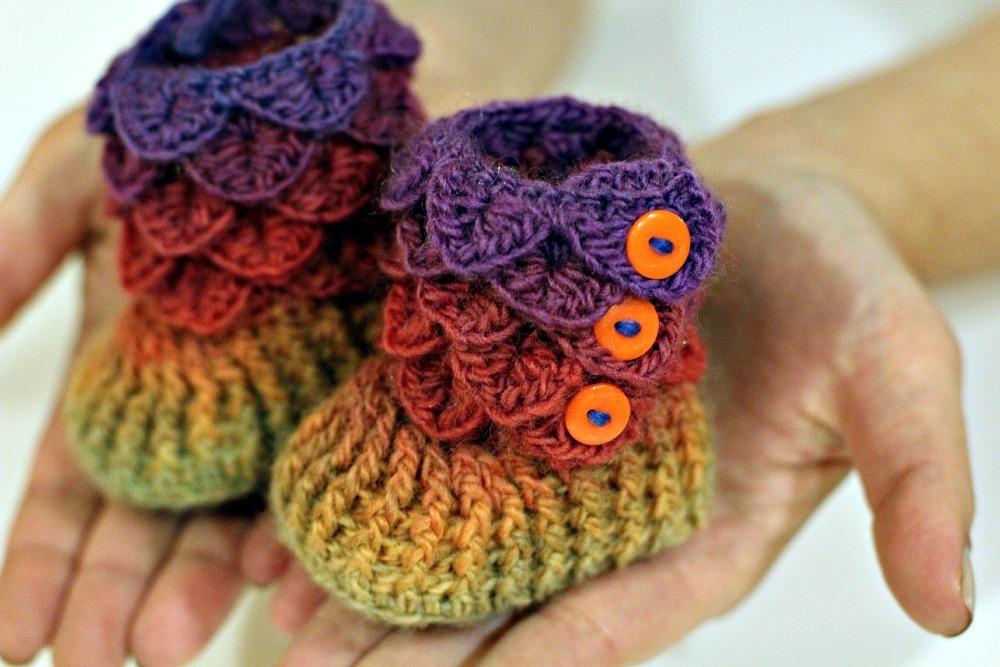 Photo via Bonita Patterns
1. Crocodile Stitch Baby Booties
These darling booties are a great option for a yarn with moderate length color changes. The crocodile stitch creates little teeth-like pieces that are great for highlighting the different colors used in your yarn. This pattern comes in two sizes and uses only about 200 yards of fingering weight yarn. It's perfect for that special variegated skein that you never knew what you'd do with.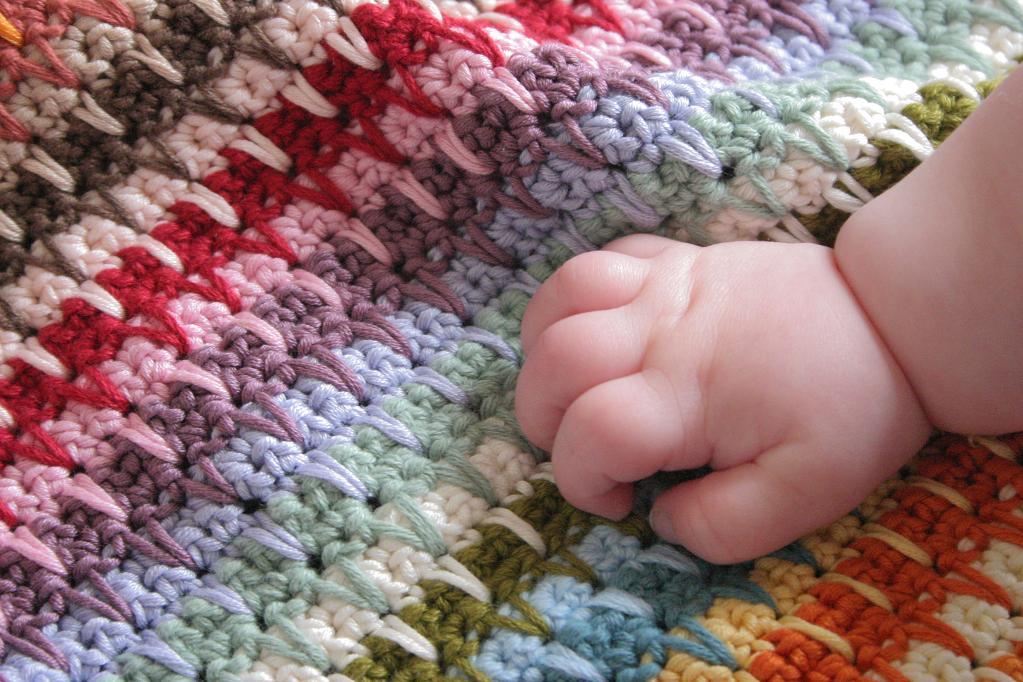 Photo via Little Doolally
2. Retro Baby Blanket
While this pattern calls for scraps of DK weight yarn, this would be one of those projects to use a yarn with a moderate to long color change to highlight the spike stitch and create visual interest without having to worry about changing skeins to change to the color. This would be perfect for a beginner as it uses very basic stitches. It also only calls for 400 grams of yarn to make the baby size!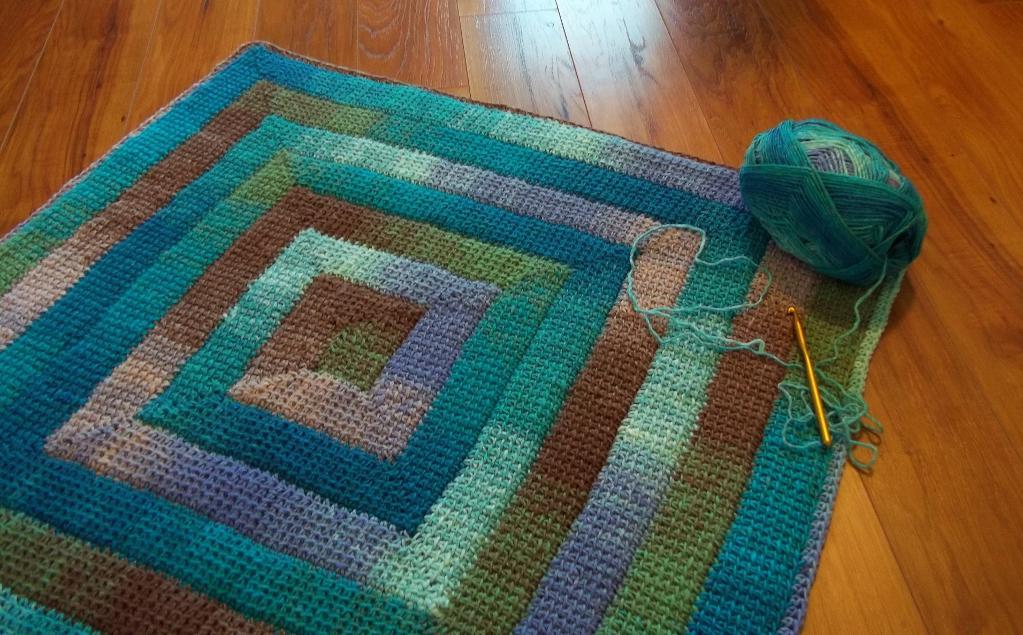 Photo via Carlinda
3. Simply Spiraled Blanket
This blanket it fantastic for any multicolored yarn you might have. A yarn with longer color changes will really be highlighted by the simple stitch and movement in the blanket shape. The movement in the shape will also help a yarn with very short color changes to keep from pooling or overwhelming the project. What's even better is that this pattern is written for any yarn weight and you can keep crocheting to make it as big as you want! While this is more of a pattern for the intermediate crocheter, it makes such a great visual impact that it would be definitely worth taking the time to learn a few new stitches.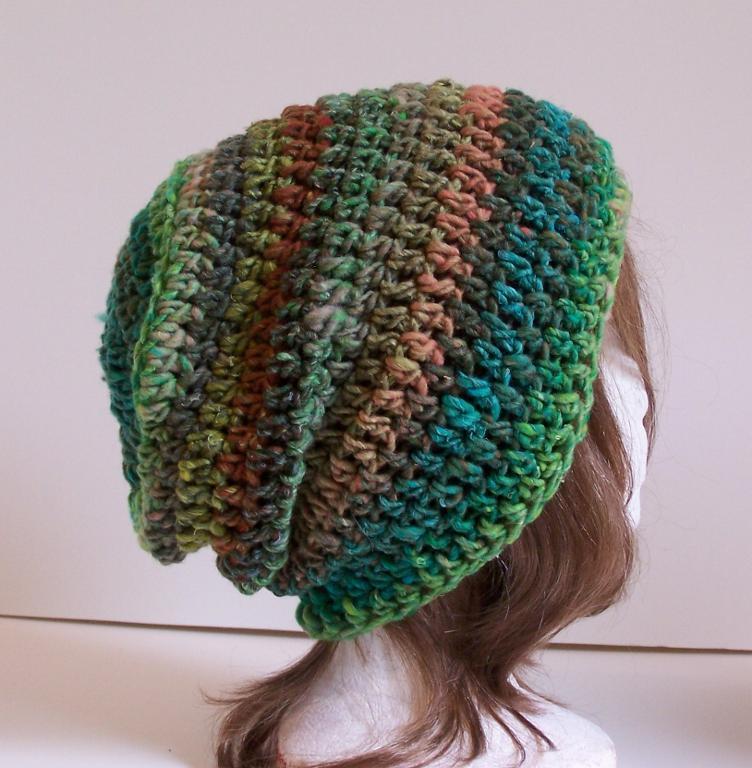 Photo via YarnConfections
4. 
Outlier Slouchy Toque
Whether you're a beginner crocheting your first had or a more experienced crocheter looking for a quick project, this hat is a great choice. The pattern is very simple — it's the self-striping yarn that really gives the design its personality. The designer used bulky-weight yarn, which helps the hat come together very quickly. Choose one with a medium-length color change pattern to create instant and effortless stripes.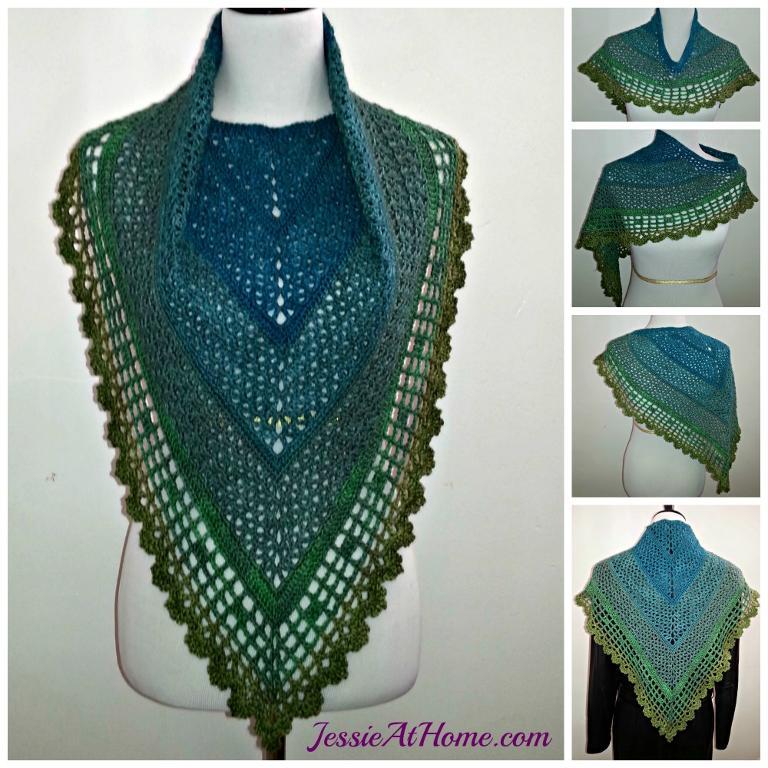 Photo via JessieAtHome
5. Juliette Shawl
This pattern used a yarn that's more ombré than truly variegated, and I'm sure you'll agree that the results are stunning. For a shawl like this, choose very long color variations. As for styling? Wear a variegated shawl (or scarf, for that matter) with a solid color — a neutral work great, or you can choose a color that matches part of the yarn.