A crochet mug cozy is designed to wrap around your coffee mugs and tea cups, leaving the handle exposed for holding while making the mug itself safe for gripping. They add whimsy, fun and function to every drink you imbibe. Crochet mug cozies are also a perfect gift to give: a single mug cozy accompanied by a cute mug and a packet of hot chocolate is a great gift for anyone, whether you know them well or not.
Here are 9 free crochet mug cozy patterns to try different stitches, techniques and designs.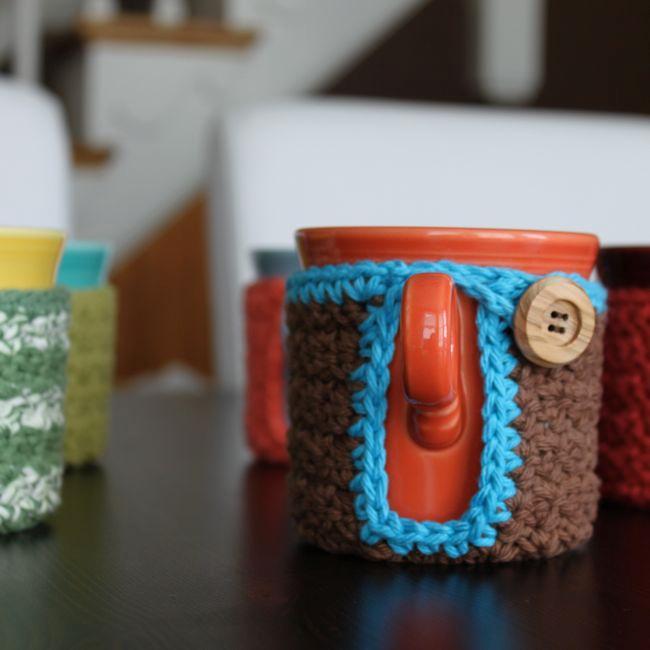 Photo via MicahMakes
2. Mug Coaster Cozy
This smart crochet pattern protects your hands from the heat of mug while simultaneously protecting your furniture from the condensation of the cup. That is because it wraps around the bottom of the mug and serves as a built-in coaster for your drinks!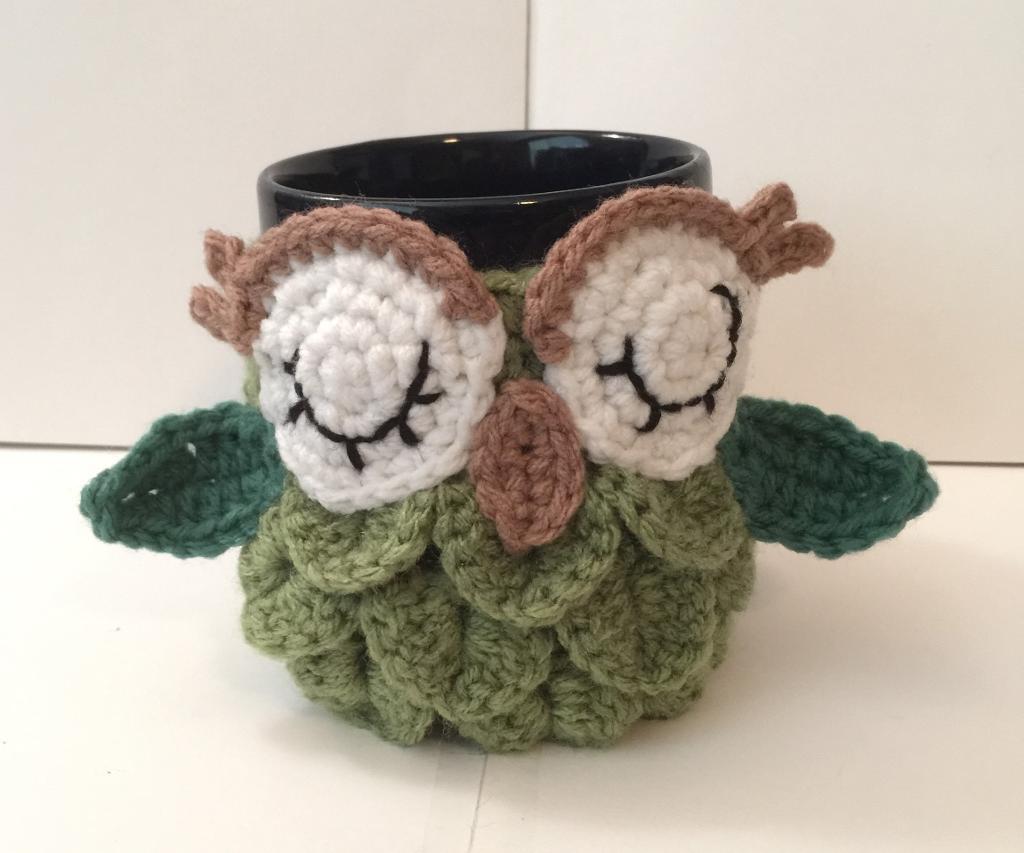 Photo via Kitty's Kreations Boutique
3. Owl Coffee / Tea Mug Cozy
This is one of the cutest crochet mug cozies out there! The design that allows you to practice several fun techniques, including embroidery for the eyes and the crocodile crochet stitch for the body. These advanced techniques prove that a mug cozy doesn't have to be simple even though it's a small crochet project. If you like the idea of animal mug cozies, check out the designer's pattern store for more options!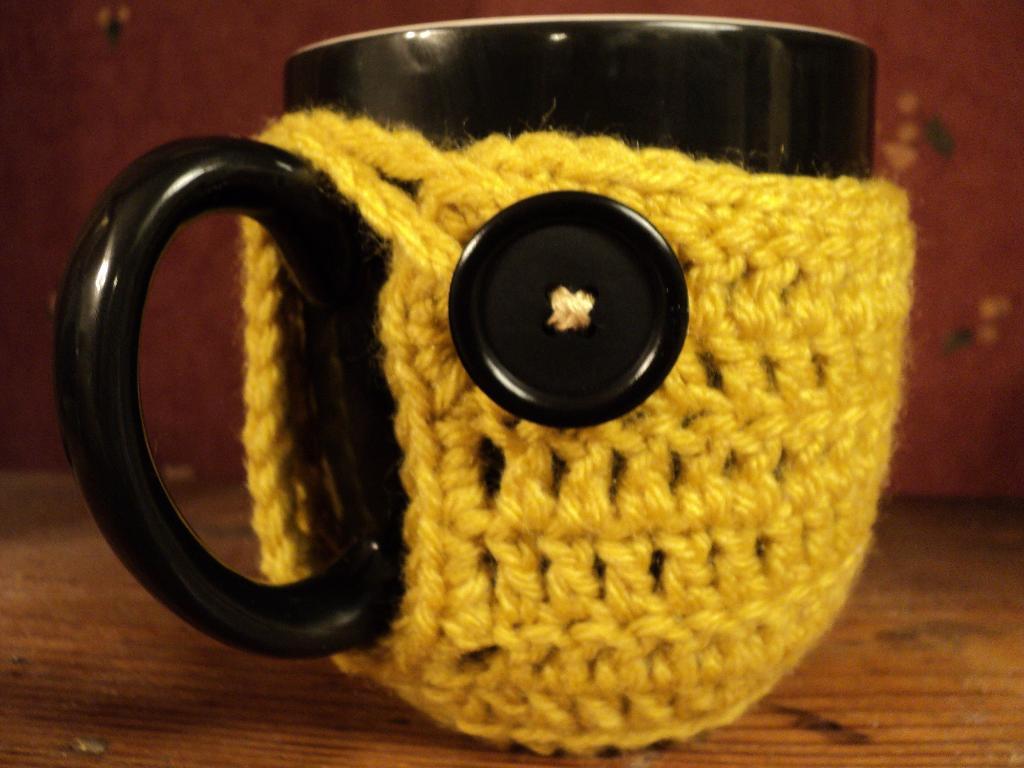 Photo via Spotted Owl
4. Mug Hugger
Crochet mug cozies can definitely be simple, too, and sometimes that's perfect. When you want to make a great instant-gratification project, this mug hugger with simple stitches is a good choice. Like the mug coaster cozy above, this one wraps around the entire cup, rather than just its body.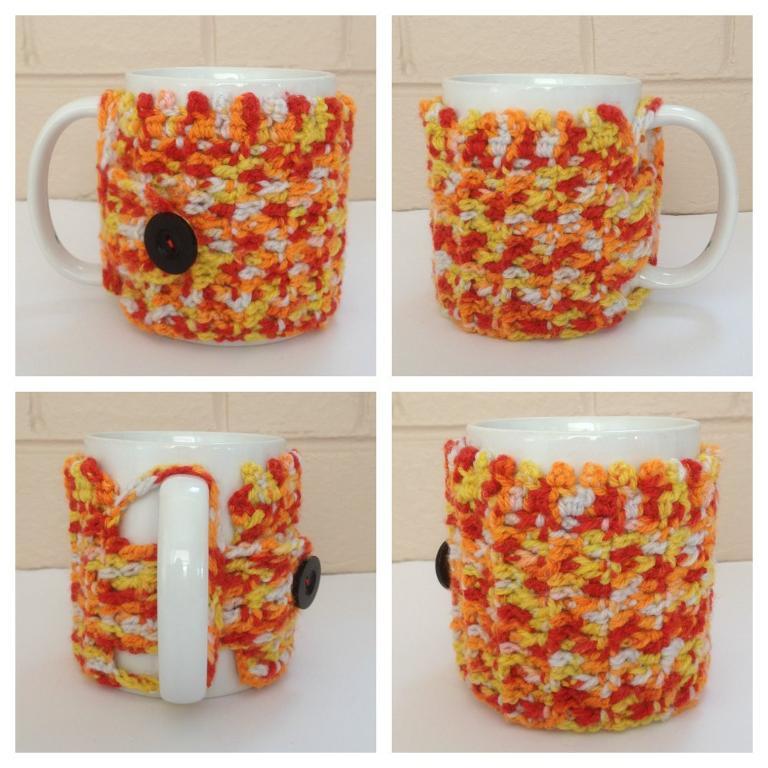 Photo via Shanghailily
5. Coffee and Tea Mug Cozy
Not every crochet mug is shaped quite the same. This free crochet pattern is intended for tall, narrow mugs. With a number of different stitches, including post stitches, create a terrific texture and a pattern that never gets boring.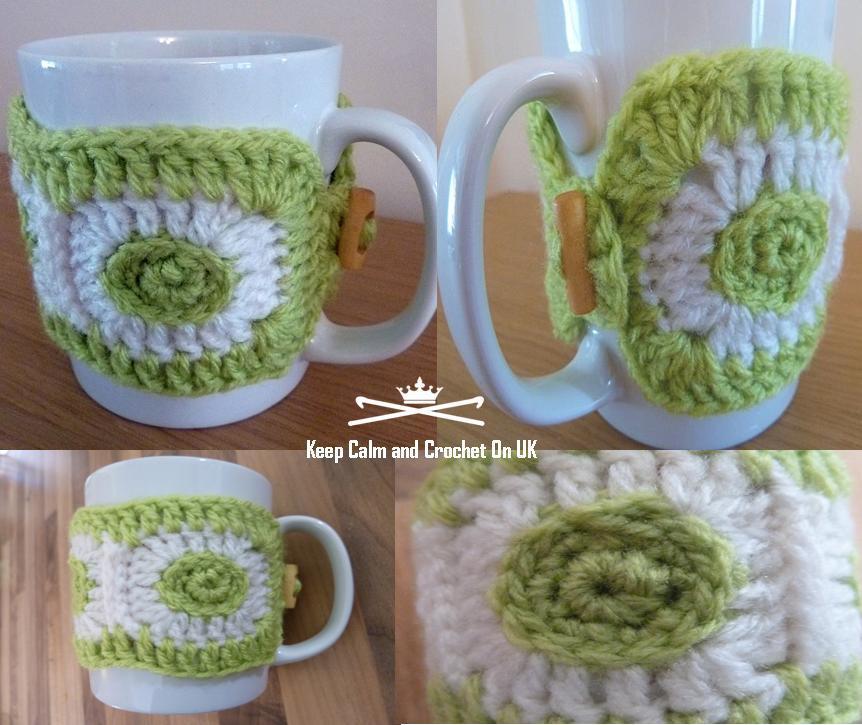 Photo via KCAC On U.K.
6. 'Dotty About a Cuppa' Mug Hug
This crochet mug cozy is similar to the granny square version at the beginning of this post in that it's a motif-based crochet pattern worked in the round. The variation is that this has a great circular center and incorporates stitches of different heights, so it is a slightly more complex crochet pattern although still easy for beginner crocheters to figure out.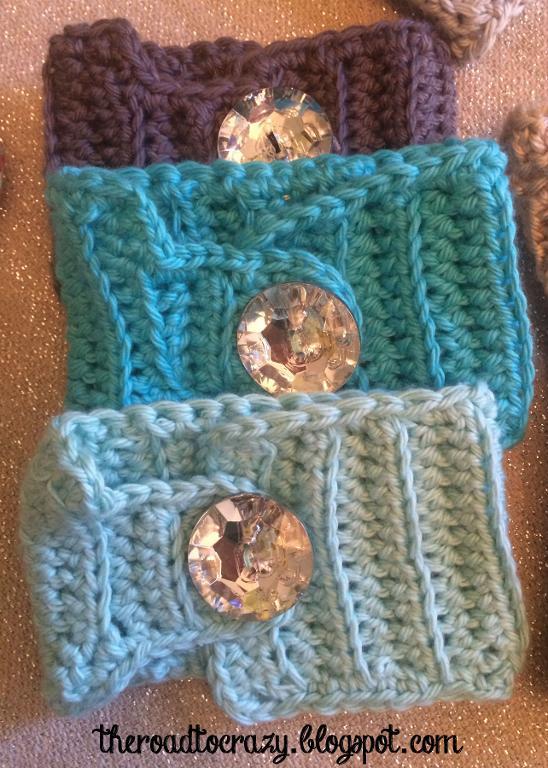 Photo via Laura Prascher
7. Ribbed Crocheted Mug Cozy
Practice working in the back loop only using simple half double crochet stitches and some basic shaping. You'll create a cute coffee cozy that is comfy to the touch.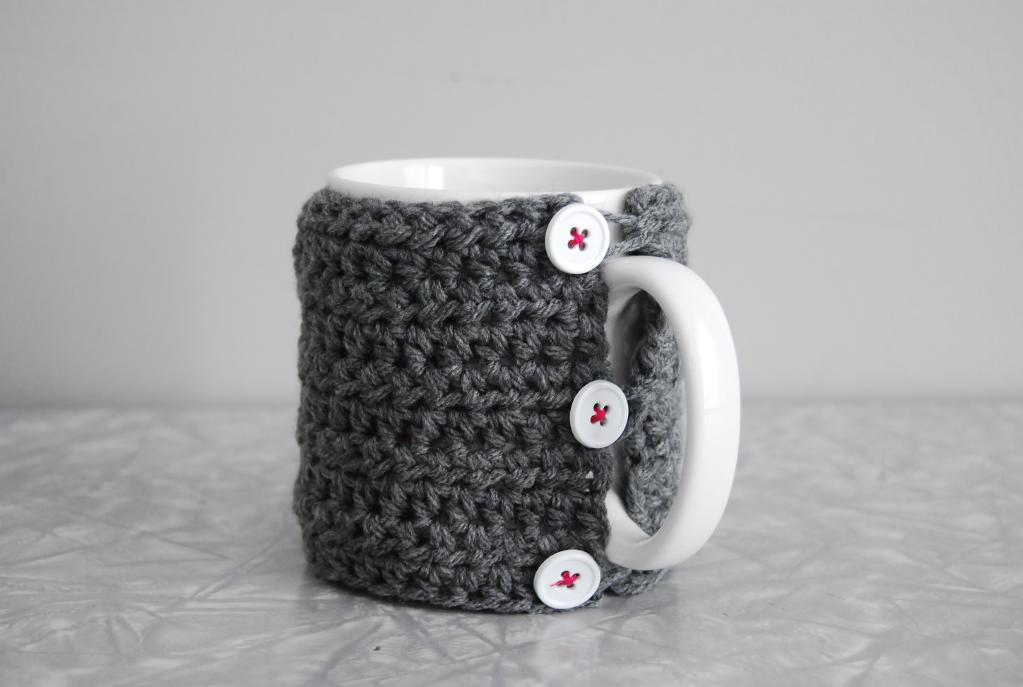 Photo via Purl and Company
8. Simple Mug Cozy
Ah, simplicity. That's what this mug cozy is all about: It's worked in half double crochet without any complex ribbing or other textures. Its simple shape makes it a great beginner project, and its construction is the perfect chance to show off some cute buttons!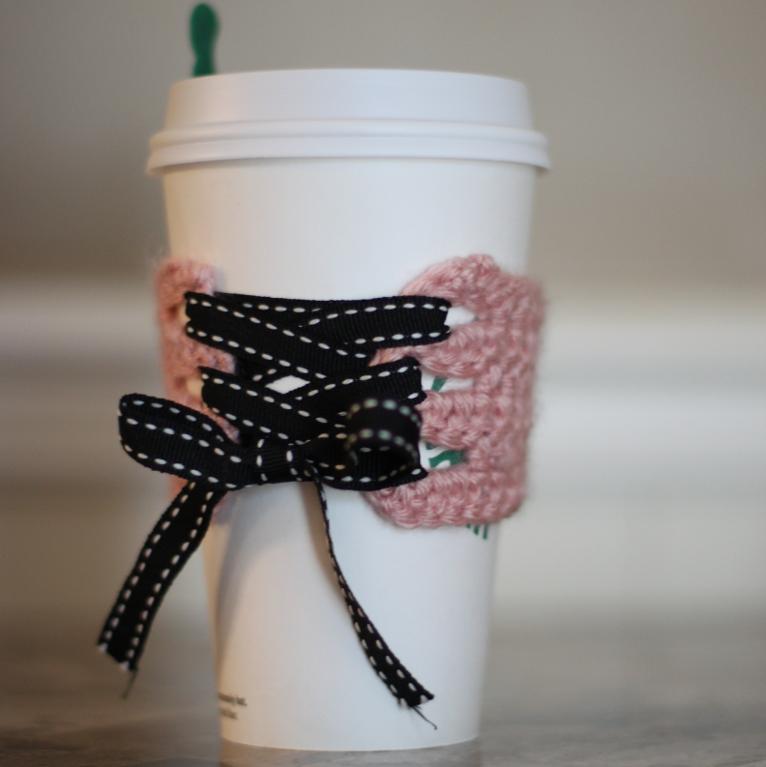 Photo via Inner Hooker
9. Coffee Corset Cozy
This crochet pattern is designed as a coffee cup sleeve, rather than a mug cozy. (The difference in these two types of patterns is that the sleeve is designed to slide around a disposable coffee cup, which is a great eco-friendly crochet option.) Most coffee sleeves can't fit around a mug's handle, but in this case, the unique corset design creates a versatile pattern could be used on coffee mugs as well as coffee cups.
If you love coffee and crochet isn't your only craft, check out these other free coffee-fueled craft patterns. Just want to crochet more items for your own kitchen? Check out these 13 kitchen crochet patterns.